Topic: New Star Alliance Hub Pics ( CAI Terminal 3 )
Username: MSYYZ
Posted 2008-08-03 08:18:06 and read 7049 times.

The latest addition to the Star Alliance hubs ( Cairo ) is nearing the completion of its brand new Terminal ( Terminal 3 ) that will host all of the Star Alliance members that serve Cairo :
Lufthansa , Austrian , Swiss , Turkish , BMI , Singapore Airlines and of course Egyptair .

Here are some pics of the new Terminal that was supposed to open in the middle of 2007 then got delayed several times until September 2008 :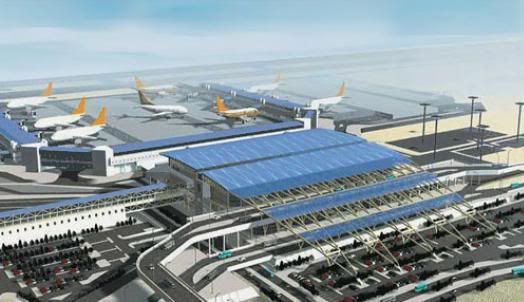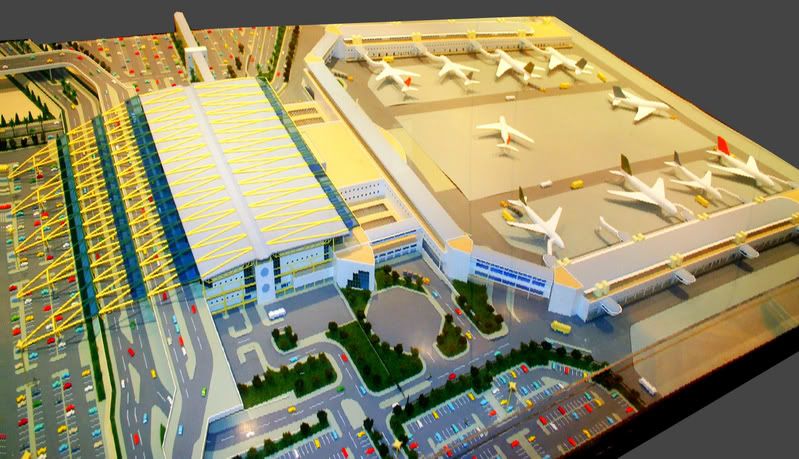 Facts & Figures :

Project Cost:
US$ 347,000,000
Contract Date:
December 4, 2004

Terminal Design Capacity:
11,000,000 passengers per year , which will increase the overall CAI capacity to 22 M passengers / year .

Number of contact stands : 15 stands expandable to 20 in future phase .
Number of remote stands : 47
A380 gates : 2
Terminal Building Area:
200.000 m²
Apron Area:
500,000 m²
Passenger Boarding Bridges:
23 units
Check-in Islands:
7 units
Check-in Counters:
154 units (CUTE workstations)
Elevators:
58 units
Escalators:
48 units
Travelators:
46 units (2,364 linear meters)
Baggage Claim Carousels:
9 units
Baggage Handling System Capacity:
10,000 baggage items per hour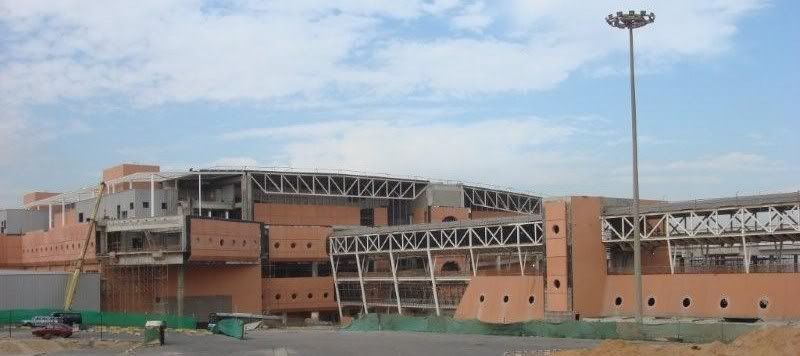 Further features of the development include:

* New taxiways, apron, apron control tower, airside roads, airfield lighting drainage and aviation fuel supply system
* HVAC power plant, electrical substations, and an 18,400 m³ water reservoir
* Landside bridges/flyovers serving the traffic to/from the building and the surface car parking area, in addition to a new access road connecting the airport to the ring road
* Provisions to accommodate a central metro station
* Space along the outer landside ring reserved for future multi-level hotel and office buildings .

A 5 stars hotel will be attached to the new Terminal 3 at Cairo , Le Méridien Cairo Airport will be located at Terminal 3, rendering it the only hotel with direct access to Cairo International Airport terminals.

The hotel will boast 350 guest rooms, a 24-hour restaurant, specialty restaurant, coffee bar, lobby bar, lounge, fitness centre, and swimming pool. A business centre, ballroom, and six meeting rooms totalling approximately 750 square meters of meeting space will provide ample space for your next function.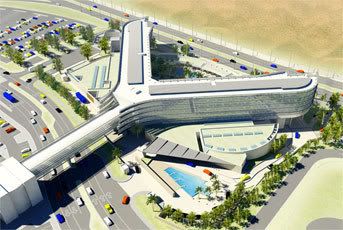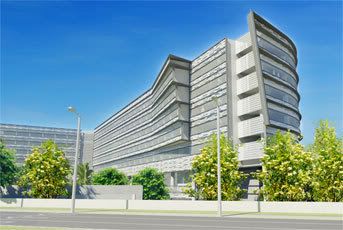 [Edited 2008-08-03 08:23:25]