Topic: South African BAe 146-200 LVI-JNB In Y W/Pix
Username: MHTripple7
Posted 2008-08-13 21:21:54 and read 14734 times.

After doing some research, I learned that Airlink, the operator of this flight, is no longer in an alliance with SA. However, SA still markets Airlink flights under their own flight number, handles their ground operations, and the Airlink flights are listed with the "SA" code on the departure boards.

We arrived at LVI about 2 and a half hours before our flight. LVI is a very nice airport, however, the layout is very interesting. As you enter the airport, you must walk down this corridor, which contains airline and tour offices. At the end of this corridor, you turn right to go into the check-in area, which is in a separate room. You must go through a security check before going into this room.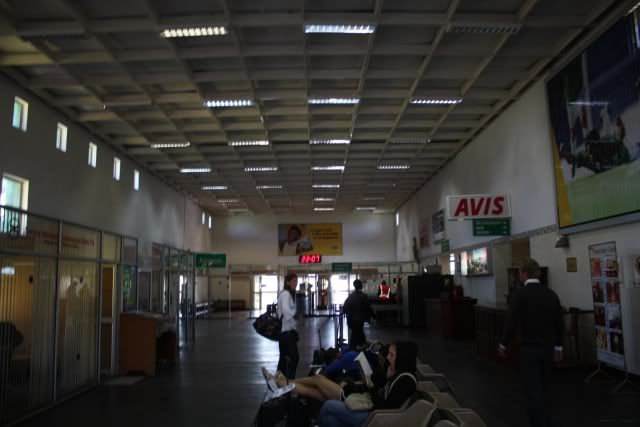 During the check-in process, I noticed that the bags were only tagged to JNB. Our final destination was CPT on SA and it was on one e-ticket. I asked the agent if it would be possible for the bags to be tagged to CPT, however, she said that she can't do that. She couldn't give us our JNB-CPT boarding passes either.

I assume this has to do with the renovations at JNB, however, I'm not entirely sure.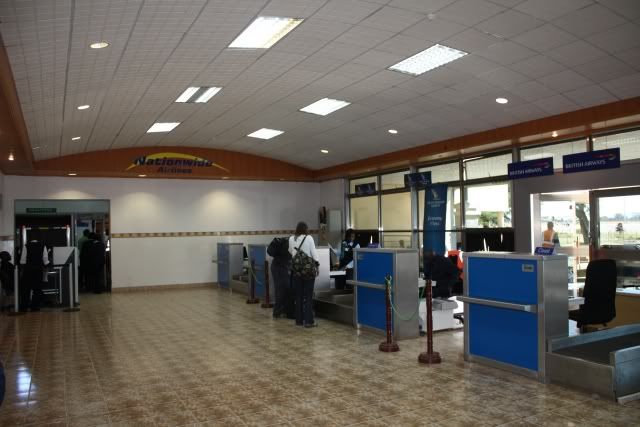 After check-in, you continue into the holding area. There is a small desk where they stamp you're passports right before the holding area. It was funny seeing the officer playing spider solitaire on her computer lol.

The holding area was nice and had about three small shops that sold small souvenirs and food.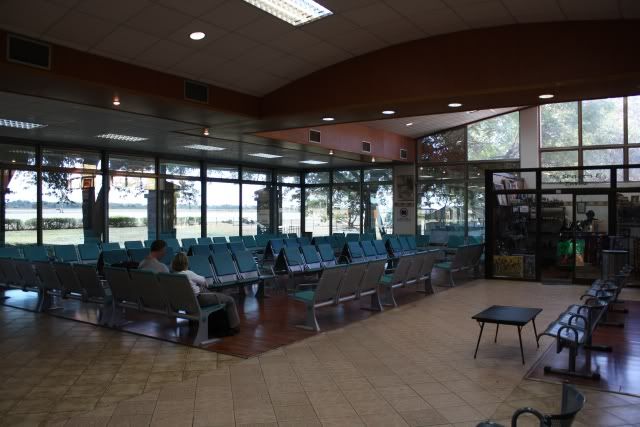 The BA Comair lounge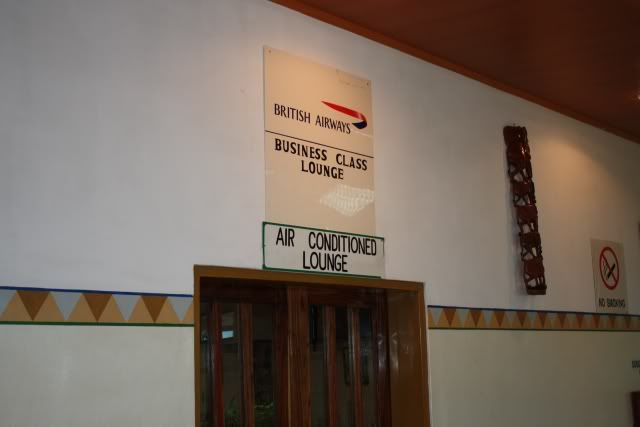 View of the apron from the holding area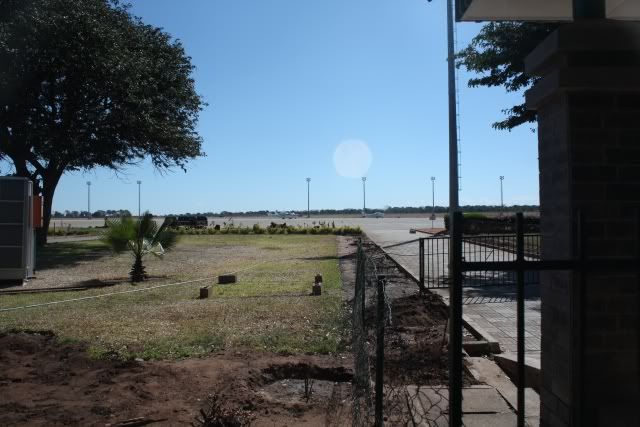 Boarding was called about 15 minutes before the scheduled departure time. All flights are boarded through one door. After another security check, we walked outside the building and waited here behind the closed gate.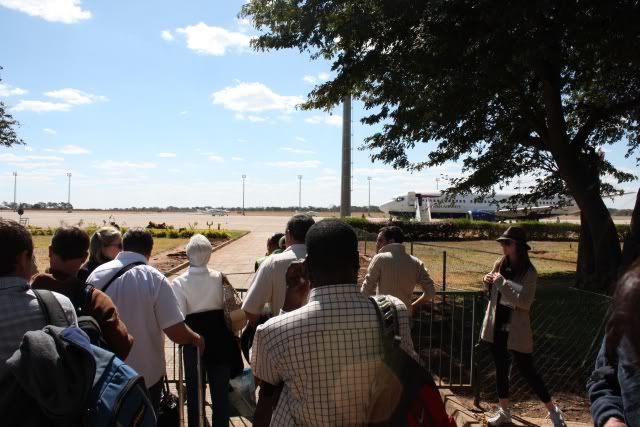 After about 5 minutes of waiting, the passengers from the soon-departing Comair flight to JNB came and waited as well behind this gate.

Soon, a ramp worker came and opened the gate and the Comair passengers walked to their aircraft and the SA passengers walked to theirs.

Airline: Airlink
Flight: SA49 or 4Z49
Departure Airport: LVI
Arrival Airport: JNB
Aircraft: BAe 146-200
Estimated Load Factor: 98%

Our aircraft.



I believe this aircraft was destined to LUN. I noticed about 4 passengers get on board.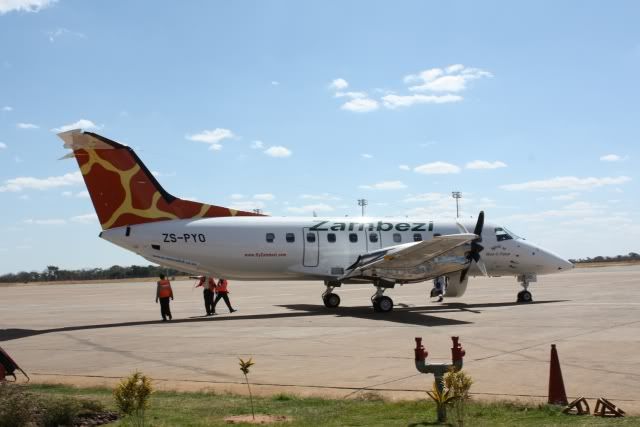 Our aircraft again.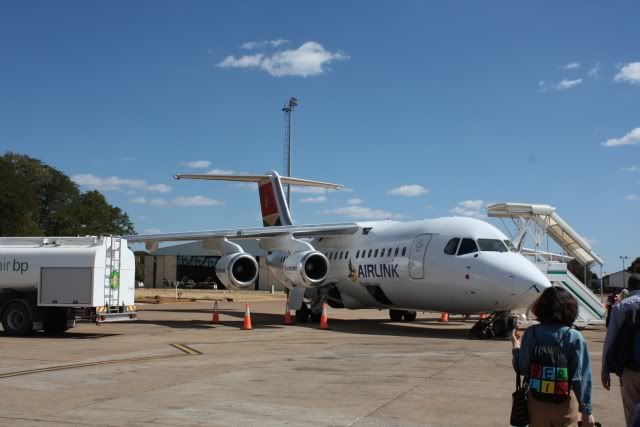 A Zambian Airways B737-200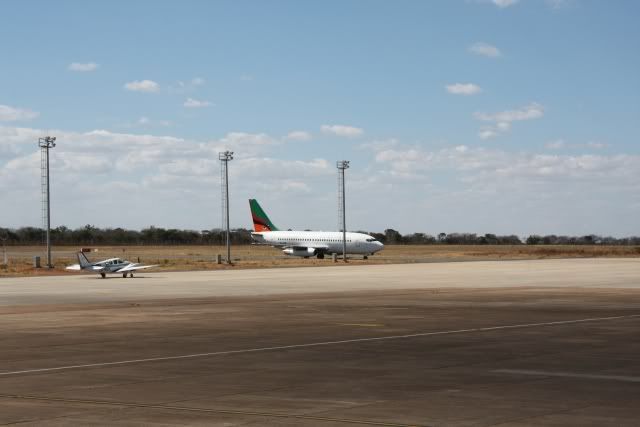 We were welcomed on board by a friendly flight attendant and as I was walking to my seat, I noticed that the seats were almost identical to the Air Botswana BAe 146 I flew on about a week ago.

I also noticed that Airlink has their own in-flight magazine, which is different from SA's.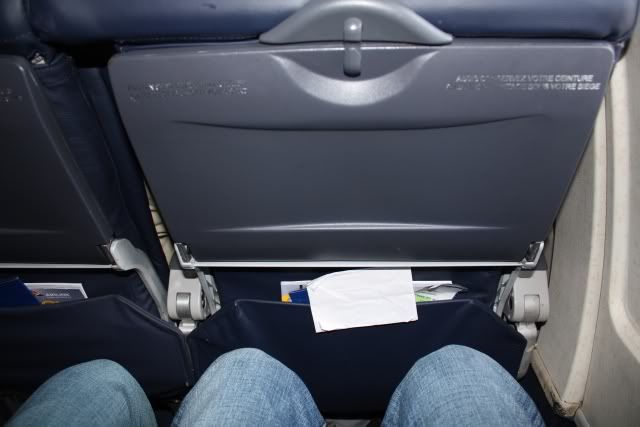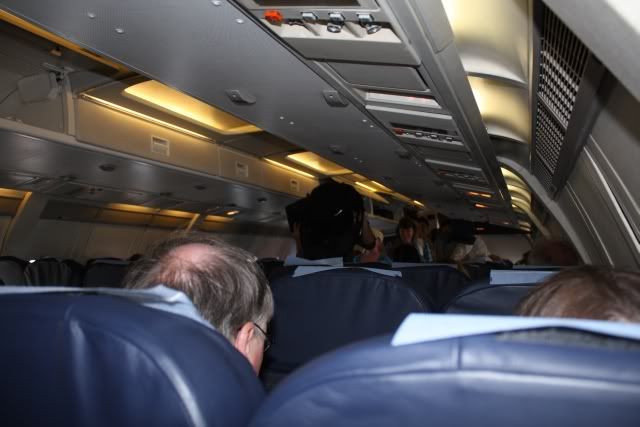 View of the ramp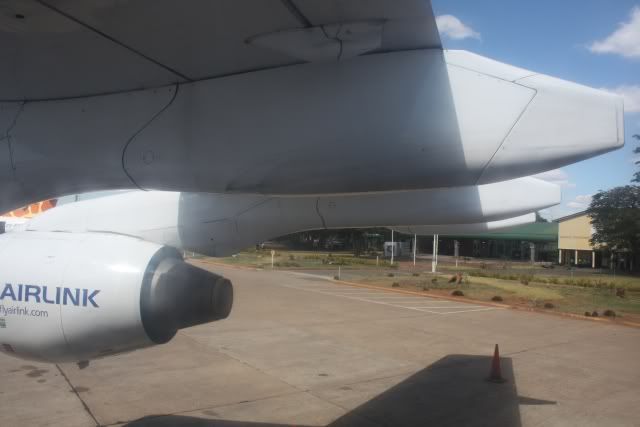 The pilot welcomed us on board, giving us some info about our flight today. Soon enough, the engines were started and we were on our way.

There are no taxiways at LVI, so all aircraft are required to backtrack the runway.

Takeoff was fast and the climb was steep.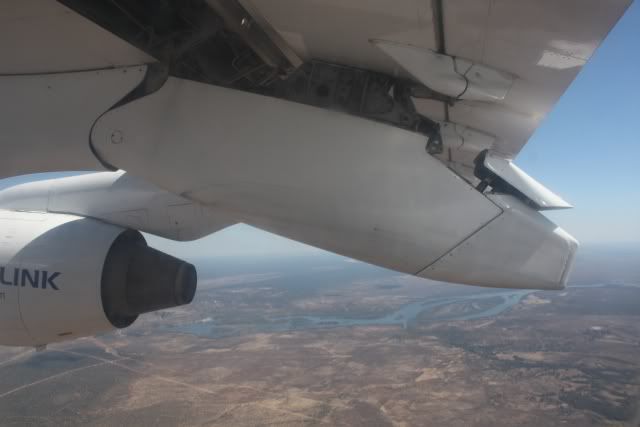 Victoria falls!



As we got to our cruise level, we were handed these snack boxes. It's more than you get on U.S. domestic flights, so I was happy!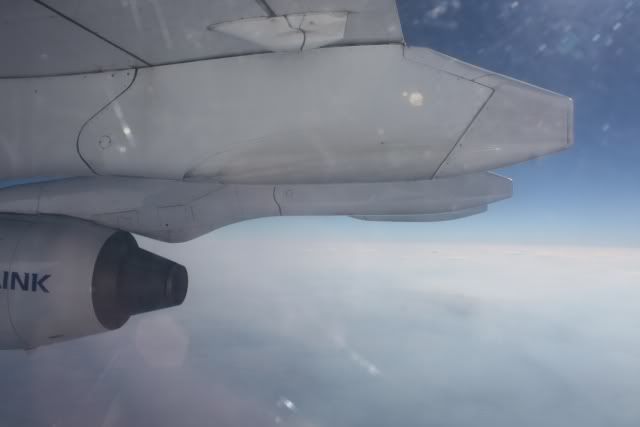 I dozed off until we began our initial descent into JNB.

The descent was fast and we did what seemed like a nose down approach. I'm pretty sure this is standard for BAe 146's, but it still feels kind of awkward.



Landing in JNB was smooth and I managed to take this picture of a DT 743 departing to LAD a few hours later.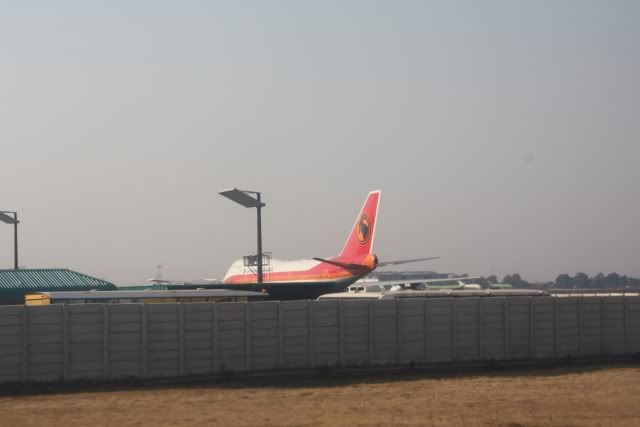 It seems that most Airlink flights departing and arriving JNB use this row of remote parking stands adjacent to the domestic terminal. Anyway, a bus took us the international arrivals, where we cleared passport control, which went smoothly.

For some reason, our flight number is now SA8049. On our e-ticket and boarding pass, it says SA49.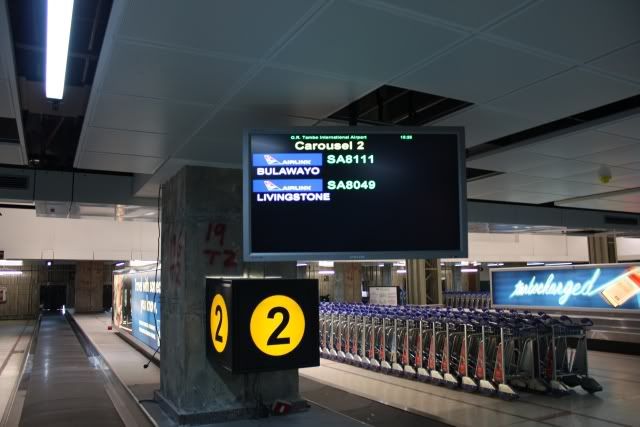 Airlink proved to be a very nice experience. The cabin crew were friendly, the seats were comfortable, and the food offerings were good for this duration.

My next report will be on SA359 flight from JNB-CPT.
Topic: RE: South African BAe 146-200 LVI-JNB In Y W/Pix
Username: Leskova
Posted 2008-08-16 14:51:44 and read 13875 times.

Thanks for the report, it brought back some nice memories. I flew LVI-JNB on CE a couple of years back, and I had to hurry into one of the offices you mentioned and get my ticket issued there before running over to check in.

I guess the seats were similar to those on Air Botswana, because the aircraft could very well have earlier been operated/owned by them: I'm just guessing here, but it could also be one of the BAe's that were operated by UM for quite a while, especially for that really short (and watery at one end) runway at KAB. And, though I never flew into it on an airliner, I think the runway at HWN isn't really all that long either.

And finally, the flight number: 4Z flights are usually, in SAA's numbering scheme, in the 8000s - so 4Z49 would usually end up being SA8049.

SA049 is, however, also scheduled between LVI and JNB - but (currently) operated on A319s:

DOSA49/19AUG
* 1A PLANNED FLIGHT INFO * SA 49 3 TU 19AUG
APT ARR DY DEP DY CLASS/MEAL EQP GRND EFT TTL
LVI 1215 TU YBMKHSQTVLW/L 319 1:50
G/L
JNB 1405 TU 1:50

COMMENTS-
1.LVI JNB - ARRIVES TERMINAL A
2.LVI JNB - ET/ ELECTRONIC TKT CANDIDATE

CONFIGURATION-
319 Y 119
>



Was the flight planned to be operated by Airlink from the beginning? Otherwise it could have been an equipment change...
Topic: RE: South African BAe 146-200 LVI-JNB In Y W/Pix
Username: MHTripple7
Posted 2008-08-17 12:31:04 and read 13718 times.




Thanks for all of the info, Leskova! Now that I think about it, there may have been some sort of irregularity that day. When we arrived in JNB, the arrival board said that SA49 from LVI was canceled and that SA8049 was on-time. Both the flights had the exact same departure and arrival times though...