Print from Airliners.net discussion forum
http://www.airliners.net/aviation-forums/trip_reports/read.main/230359/
Topic: KBUF-ATL-IAH-ATL-KBUF: Formula 1 Usgp And Texas
Username: GregsterYUL
Posted 2012-12-01 13:14:36 and read 6462 times.

Big moment for me.. First Trip Report on A.net!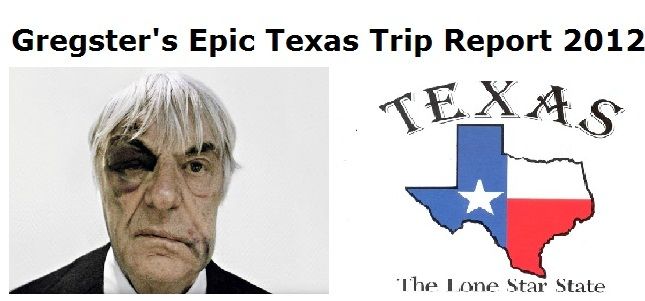 With Formula 1 returning to the United States after what felt like ages I figured that a "mancation" was in order. After discussing this idea with some friends we decided that we needed to visit Circuit of the Americas for the 2012 USGP. We purchased our tickets shortly after the Canadian Grand Prix and I began to plan my trip. There was no real budget to follow but I figure everything said and done cost me about 1800$. I would meet up with my two other friends once I arrived in Houston. I planned to visit Houston, San Antonio, Austin, Galveston and whatever else I could have squeezed in. The trip itself was 7 days in length. I had looked at flying out of Montreal but the flights were a tad expensive and the equipment was yawn.. For fun one night I looked at fights from Buffalo, NY and found a flight for 199.70$ round trip! My friend travelling with me grew up in Buffalo and his sister still lived there, so we could spend the night and head to the airport for the 6:15am departure to Atlanta on an MD-88.

We arrived at the airport at around 4:30am; the terminal was pretty busy with all the early morning flights. Passing through security took less than 1 min because I didn't argue with TSA about body scanners or such stupidity that others do. We sat at the gate waiting for boarding and I decided to snap on pics of our MD-88 at the gate.
Our aircraft at the gate.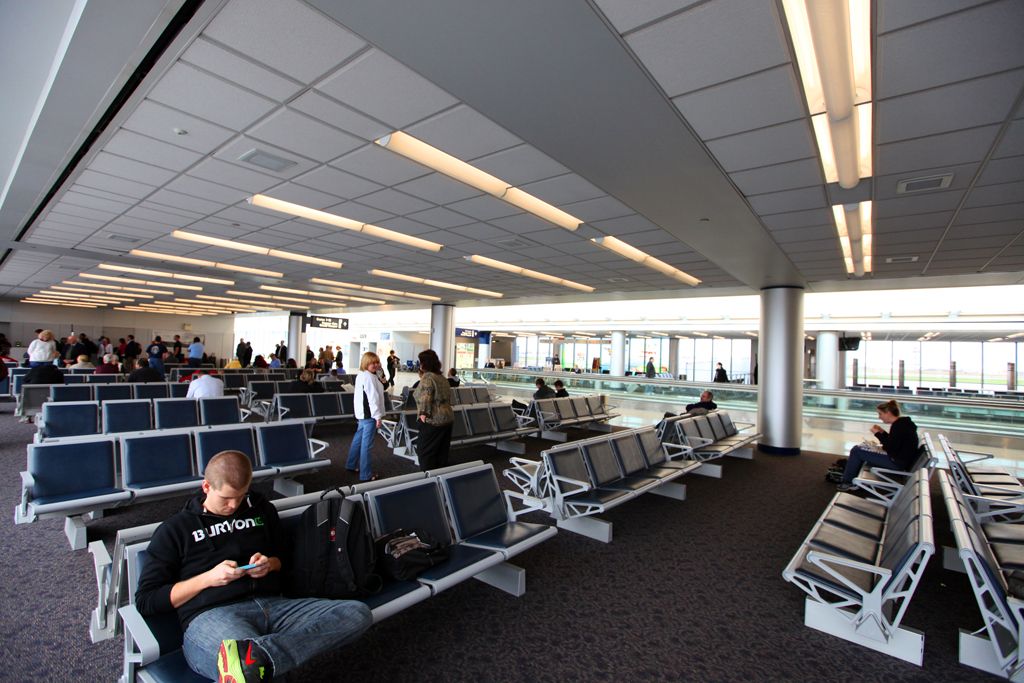 We pushed back around 6:05am and taxied out to runway 23 at the north end of the field. The takeoff was powerful as expected thanks to the twin JT8Ds . We began to climb out and leveled off rather quickly. I figured we were waiting for clearance to climb however we began to fly a pattern, At this point I knew something was up. . The captain came on the intercom to report an issue with the pressurization of the aircraft and that we would be diverting back to Buffalo. At this point there was no way in the world we would be making our connection back in ATL. Once we landed, very hard I might add we deplaned and waited around. My buddy took care of rebooking our flights from ATL-IAH. Our new departure time would be 1:50pm from ATL-IAH. Great so now our entire day would be ruined! We had planned on visiting the Houston Space Center that afternoon but now it would have to wait until the next day. No Dallas for us!
We left Buffalo about 2 hours later heading to ATL. In flight service was good minus the flight attendants being about 60 years old.

BUF- ATL take off take 2.
http://www.youtube.com/watch?v=XEuQIlidUcY
Decent amount of room on this old bird that rolled off the line in Long Beach in 1988! Delta revamped the interiors at some point.


They gave us as much snacks as we wanted!



Landing in ATL was a tad choppy which made things interesting. Spotted a Korean Air B744 taxing in! I make mention of it in the video.
[video=youtube;x-4X7uSfphM]http://www.youtube.com/watch?v=x-4X7uSfphM&feature=youtu.be[/video]

This was at the gate next to us! I felt like a kid in a candy store



The flight to Houston itself was uneventful minus the fact we were seated in the last row of the aircraft with no windows and the constant howl of the JT8D. I put my ear buds in and listened to Joe Rogan's Podcast. Again in flight service was okay but the last row seats were pretty tight. The knees were against the seat in front of me and the constant flow of people to the rear lave made me very cranky..
Not as many snacks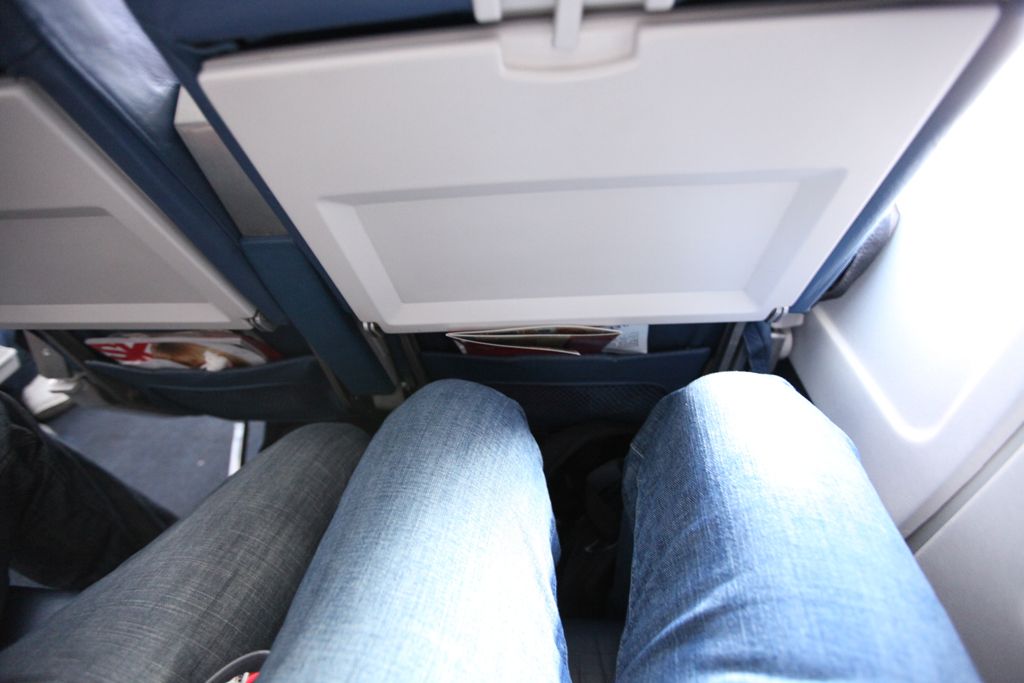 The rental car was originally going to be a Camaro SS booked at Hertz but my friend and I thought it would be a waste of cash to pay 800$ for a rental that would be parked most of the time. I found a good deal on Thrifty for a fullsize at 283$ tax in. However on the way down we tried to rebook the Camaro or a Mustang however there was nothing left.. Argh why must I be so indecisive! I ended up getting a Fusion V6 which was actually not a bad car. It handled well, was nice inside with leather seats and got 33mpg averaging 85mph most of the time. It was that or a Nissan Altima 4cyl CVT, Everyone was out of cars! I was told that if we had arrived in the morning we could have got our pick... thanks Delta !




Finally 5 hours of traveling we were finally in Houston and driving to our Hotel which located near the very nice Galleria Mall in Post Oak's. Houston is where we began to encounter "texas" drivers, drivers who for the most part don't check blindspots, if you get in the fast lane you need to travel at 90mph and blinkers don't exsist. So like Montreal but the speeds are higher. The highways are very clean, very smooth and have a ton of lanes. The toll plazas were getting annoying and the traffic from endless accidents. Honestly I don't recall being stuck in so many traffic jams due to accidents. I blew by a cop doing 87ish in a 75mph and not a single fuuu was given.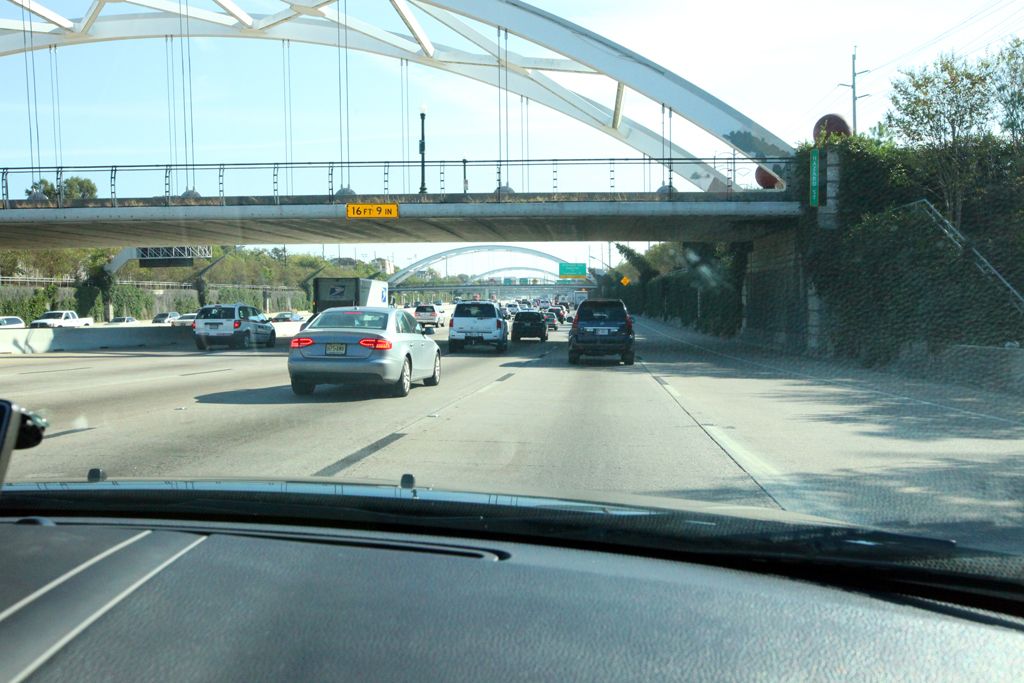 Our hotel for the first night was pretty nice, I kinda felt like a bum wearing a hoodie when I checked in.. Too bad is was way to cold to use the pool across from our room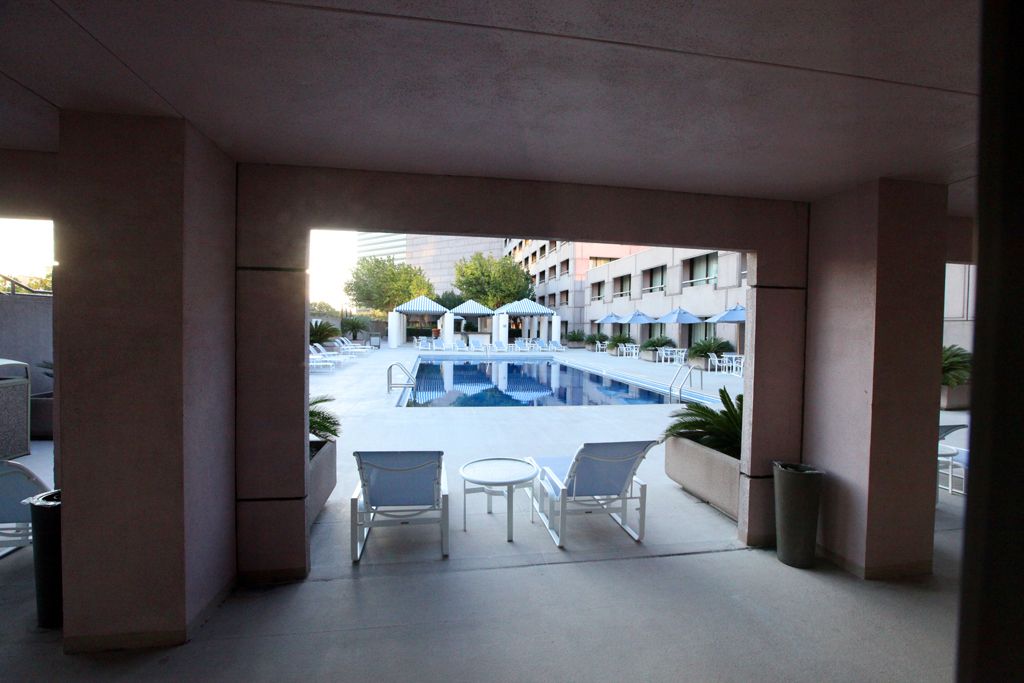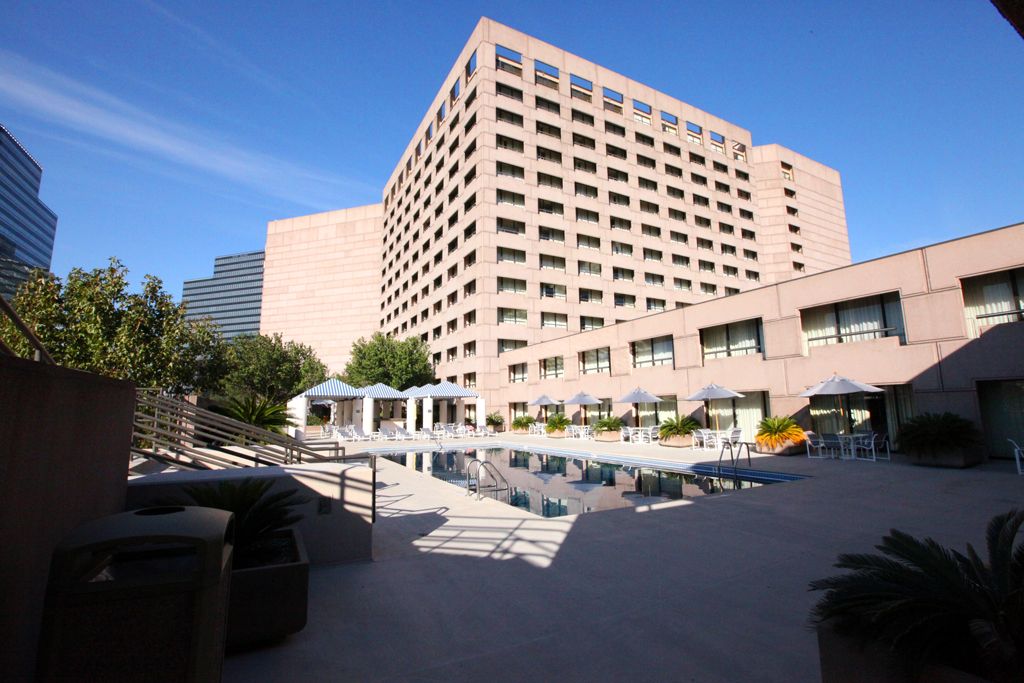 [Edited 2012-12-01 13:35:39]
Topic: RE: KBUF-ATL-IAH-ATL-KBUF: Formula 1 Usgp And Texas
Username: GregsterYUL
Posted 2012-12-01 13:17:17 and read 6454 times.

Johnson Space Center and San Antonio

In the early morning we started to make our trip to Webster, TX where The Johnson Space Center was located. I had been wanting to visit this place for awhile since you had the chance to see old mission control, a Saturn 5 rocket and a bunch of other cool stuff. Admission is 22$ a head and 6$ for parking. Included in the price is a 90+ min tour of Old Mission Control, The ISS mock ups and finally the Saturn 5 rocket hanger.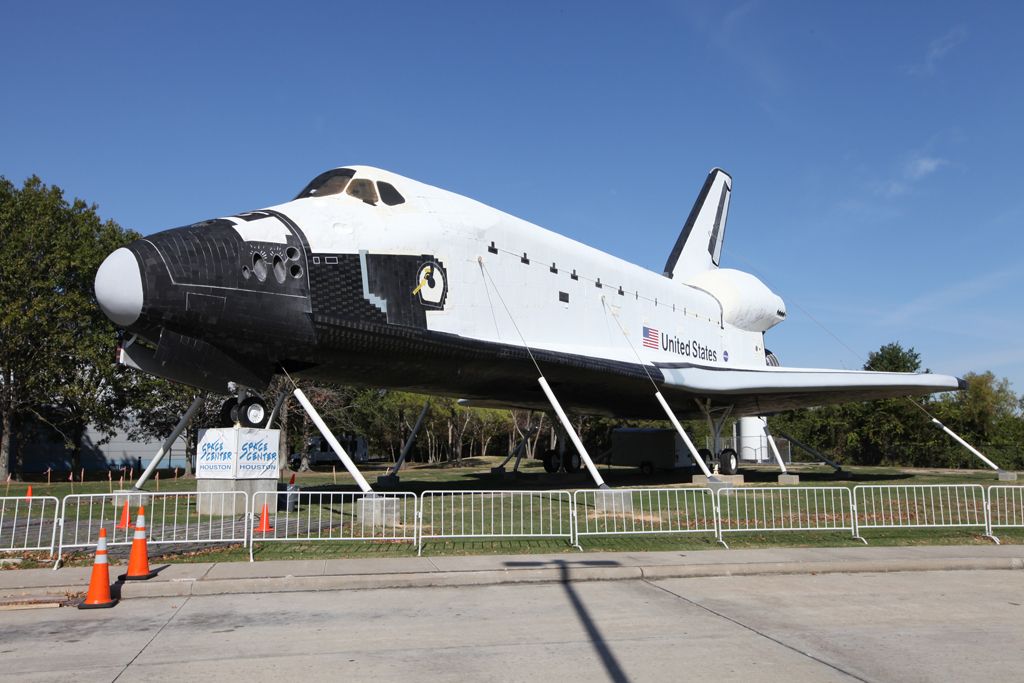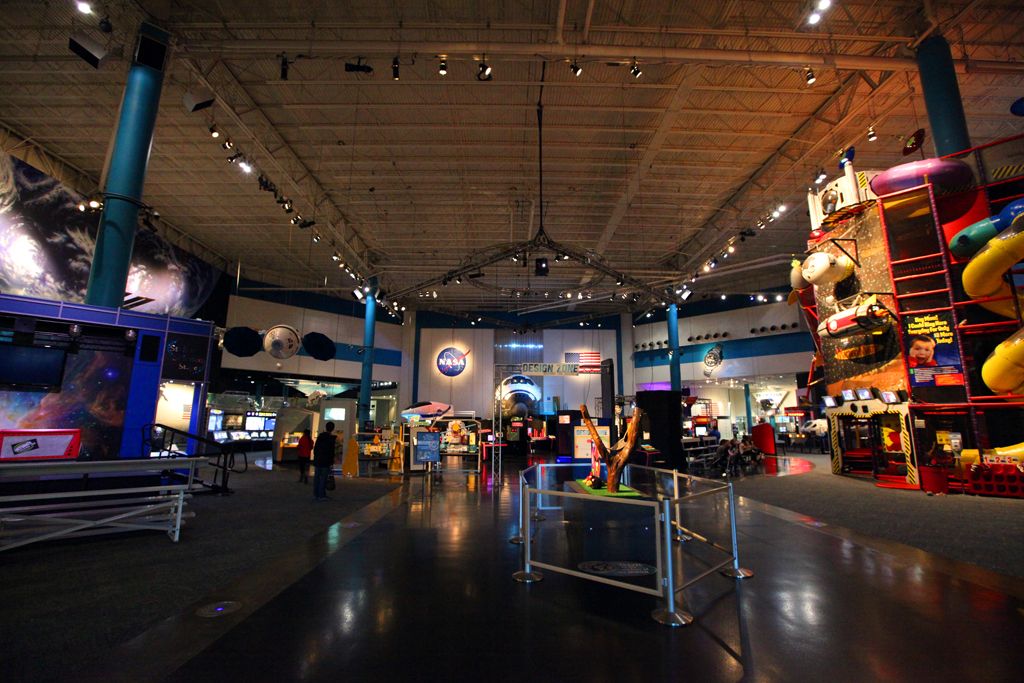 The items on display in the museum were fantastic!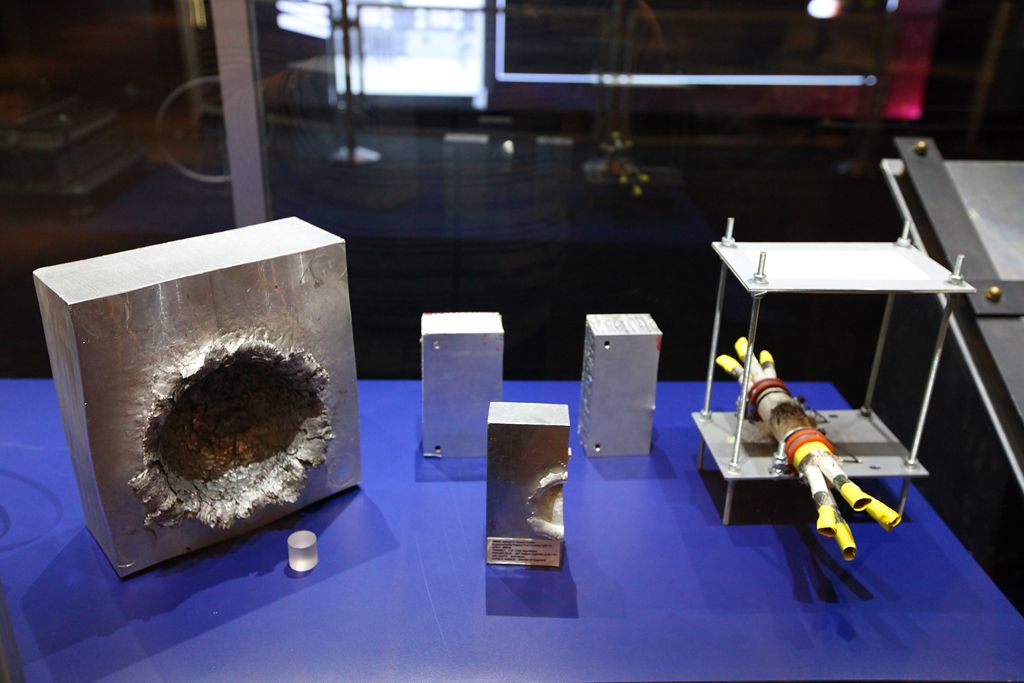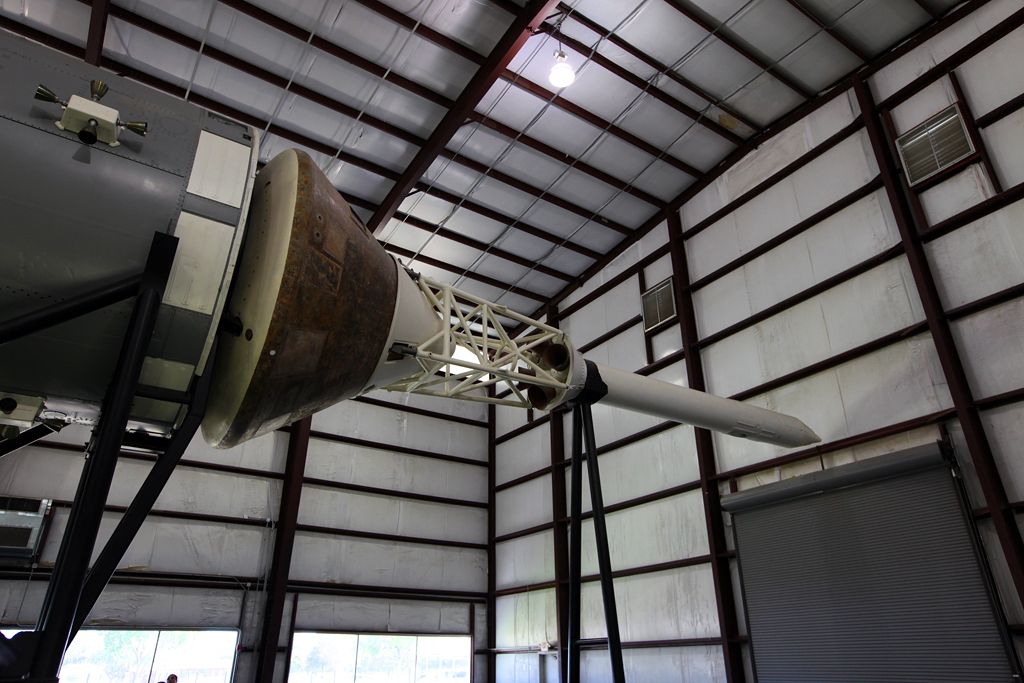 Old Mission control, This is where nearly all the space missions were controlled up until the mid 90s. Very surreal feeling being there, in my head I kept picturing Gene Kranz calling the shots from behind his station and Apollo 11 landing on the moon. Apparently everything still works and is tested a few times a year, one of the mandates was to preserve this room in working condition. It takes you back to a time when America was the undisputed No.1.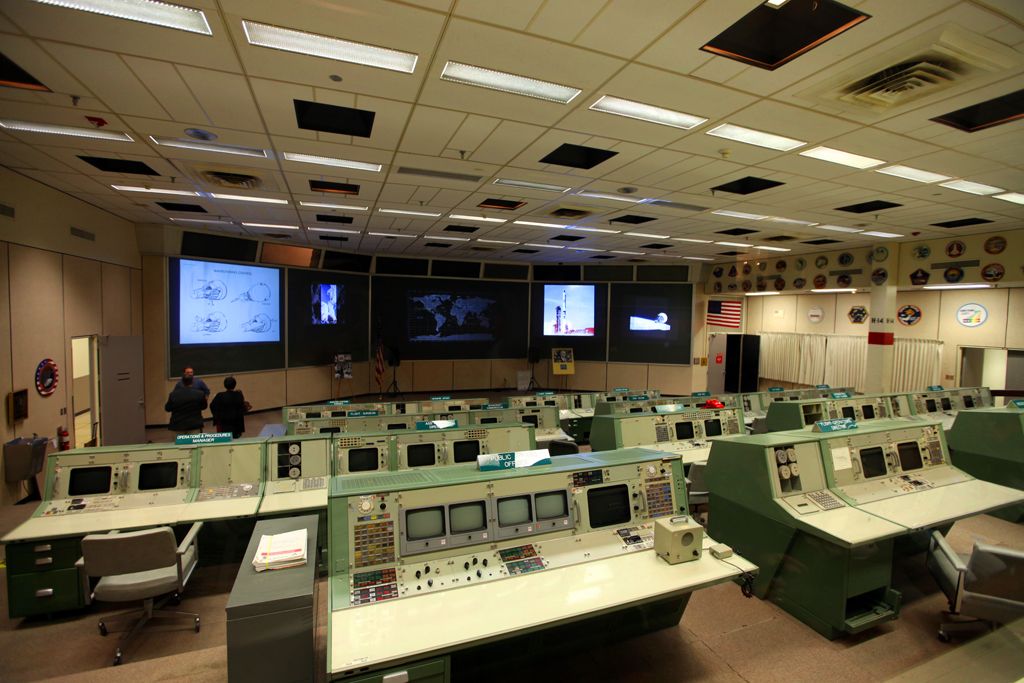 We then were taken over the ISS Mock up's/ Trainers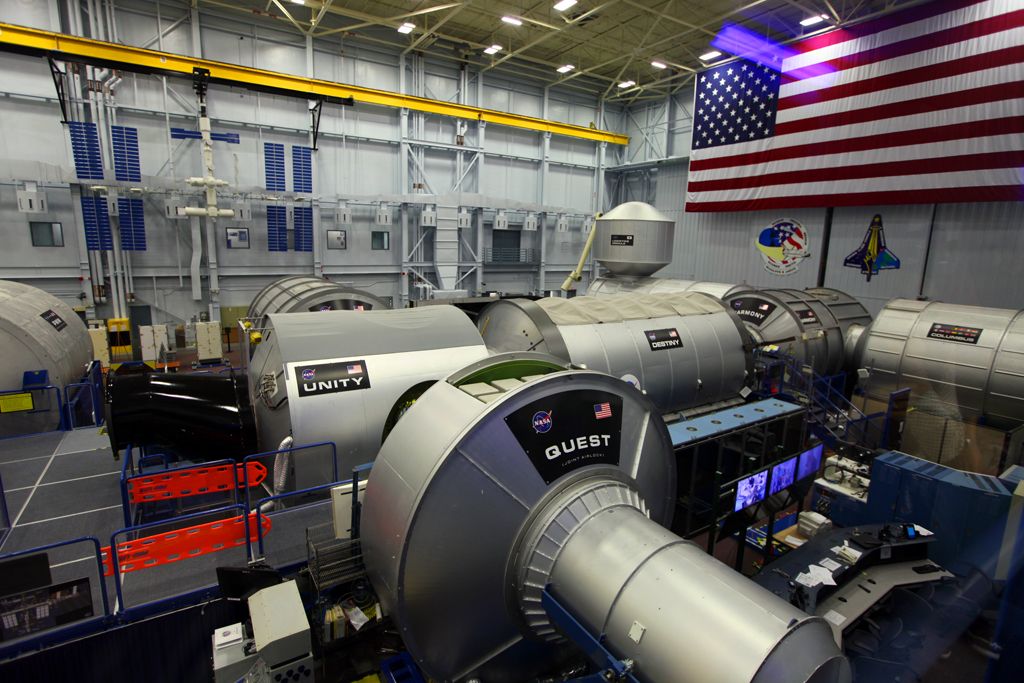 Saturn 5 rocket.. Words cannot describe how massive it is! We spent about 30 mins here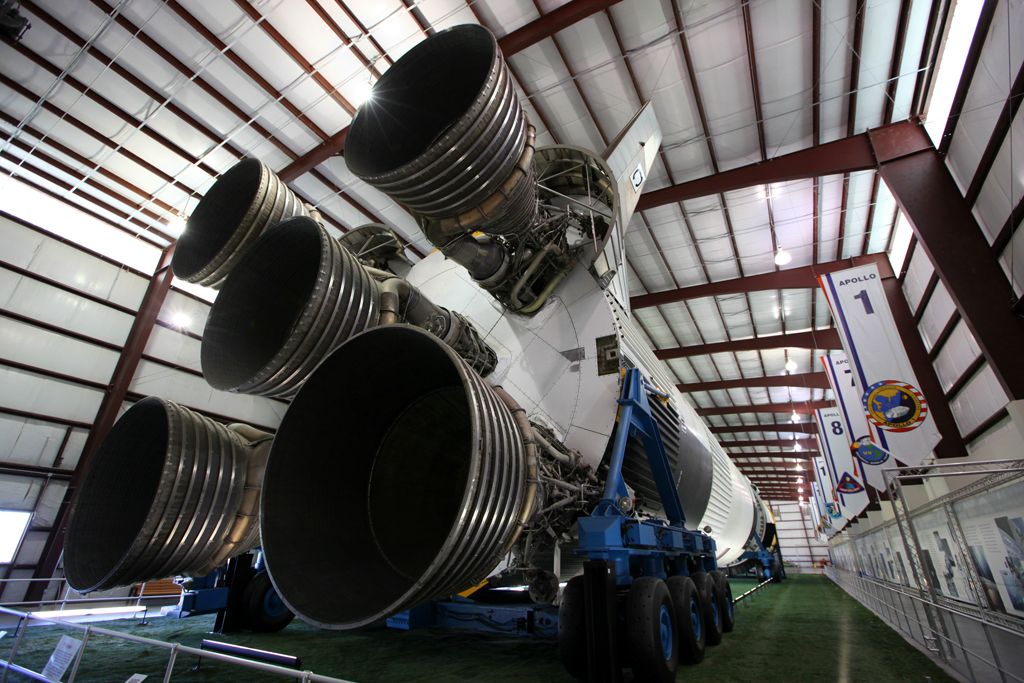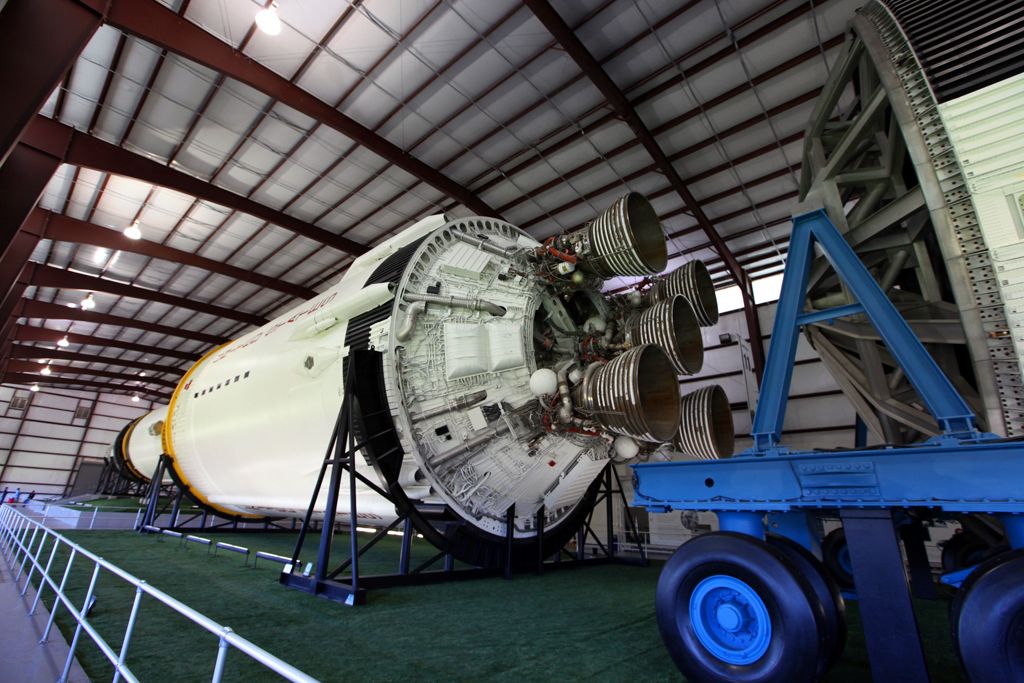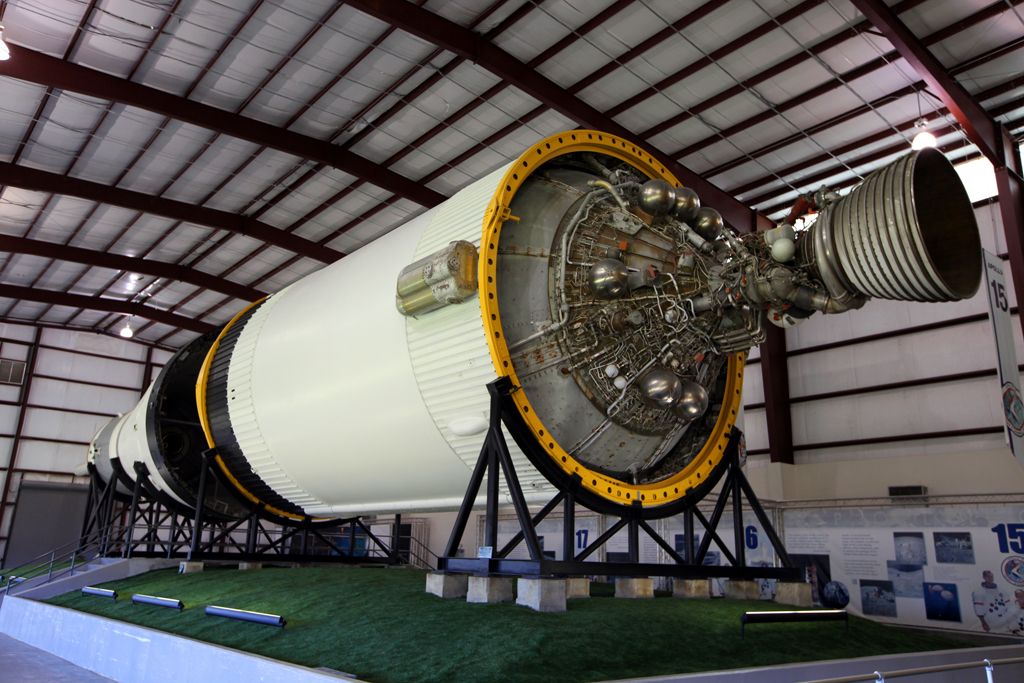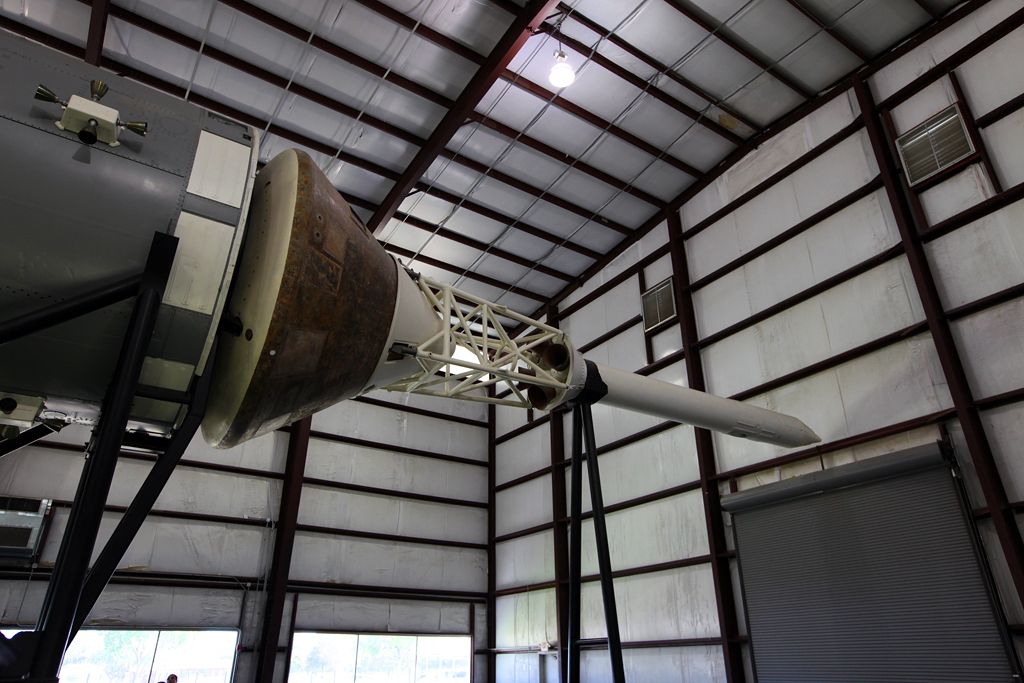 This is a photo of me next to the main engine on the Saturn 5.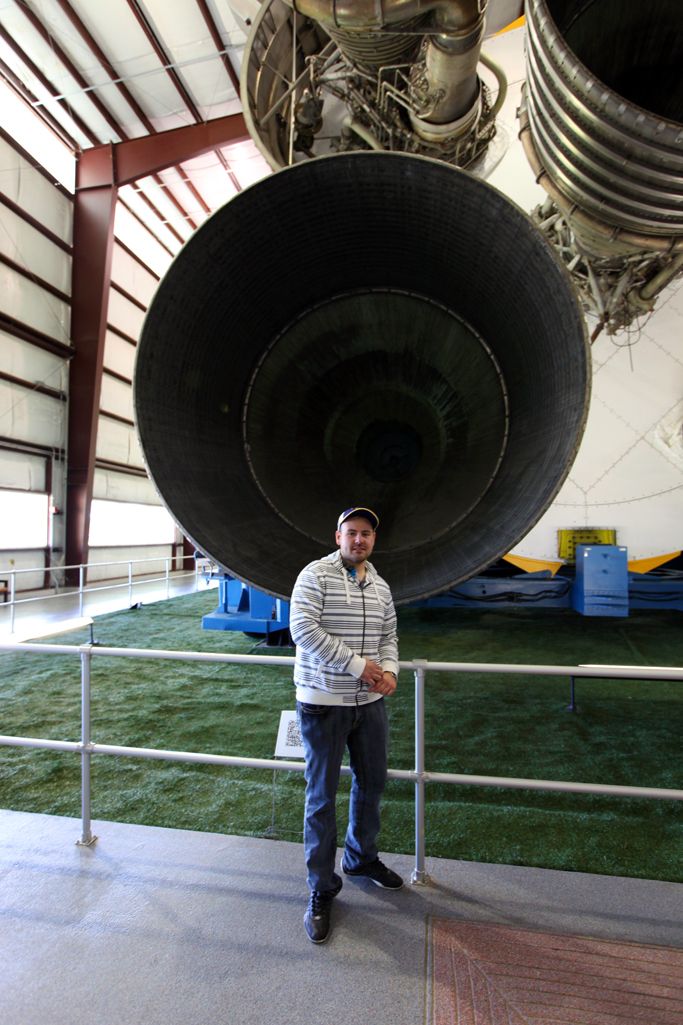 RIP


The Space Center and Saturn 5 was one check off the bucket list for me!


After the Space Center a trip to a Texas favorite was needed! That's right Whataburger! I had the Double Whataburger with Bacon and a small drink... Was fantastic!



By now my friend was finished work and we were going to meet up somewhere along I10 for the drive to San Antonio. We met up at a Love's Truck stop to plan our route. The route was basically highway 10 to the hotel. After a quick pitstop we were headed down I10 where the power differential between our cars was obvious.. For most the trip the Mustang was way ahead! The drive itself was fun because the speed limit was 80mph but the GPS was had it programmed at 70mph(I commandeered my sisters TOMTOM). We were doing between 85-90mph and you cover a ton of ground very quick at proper highway speed.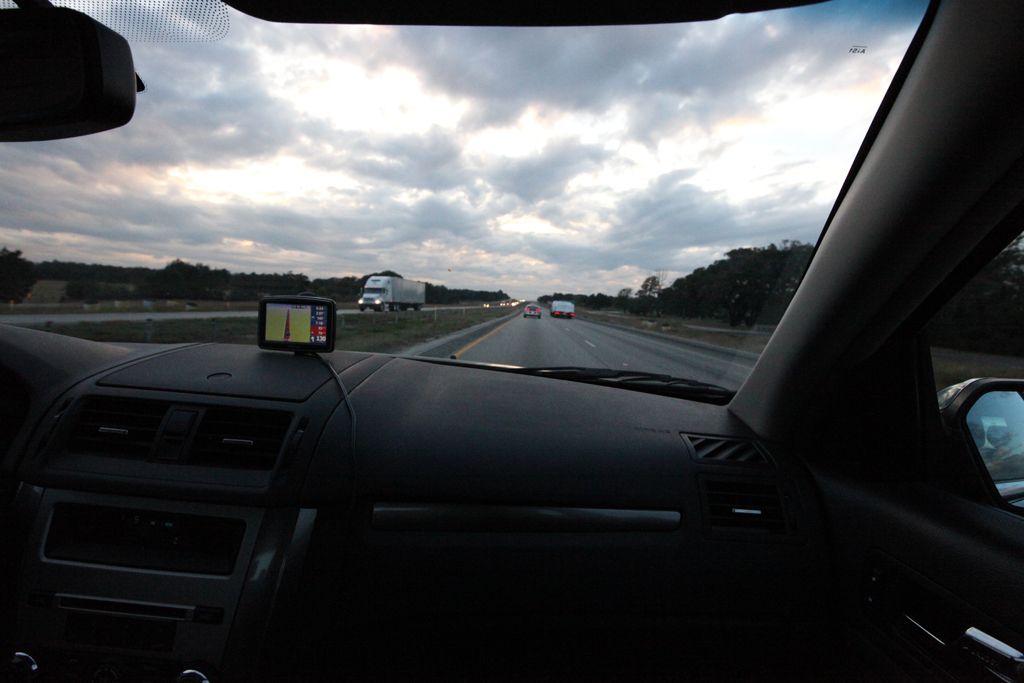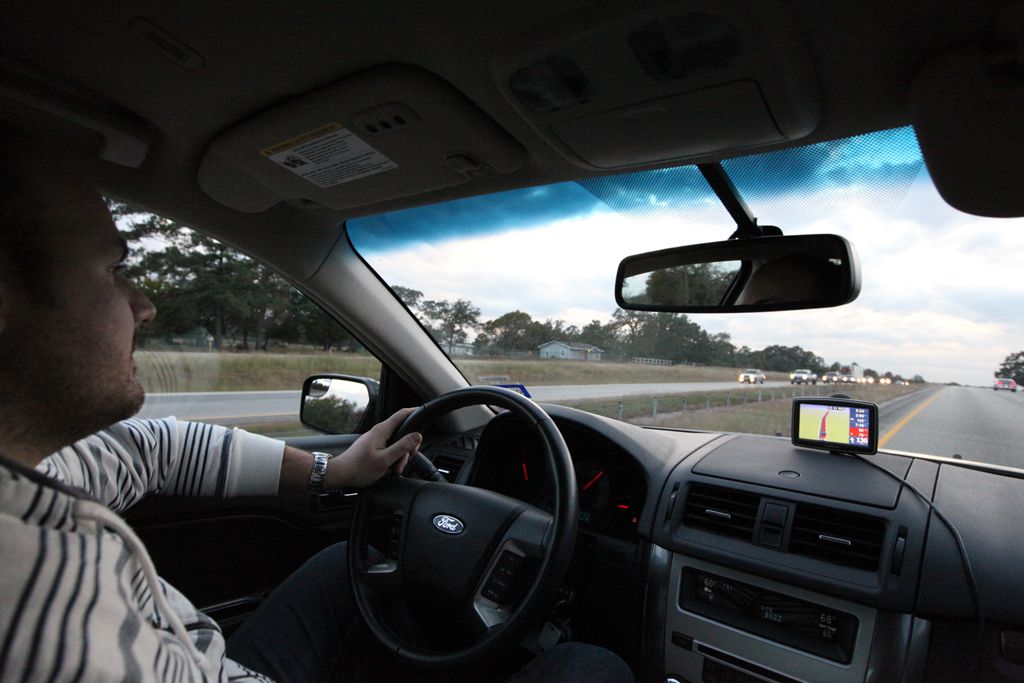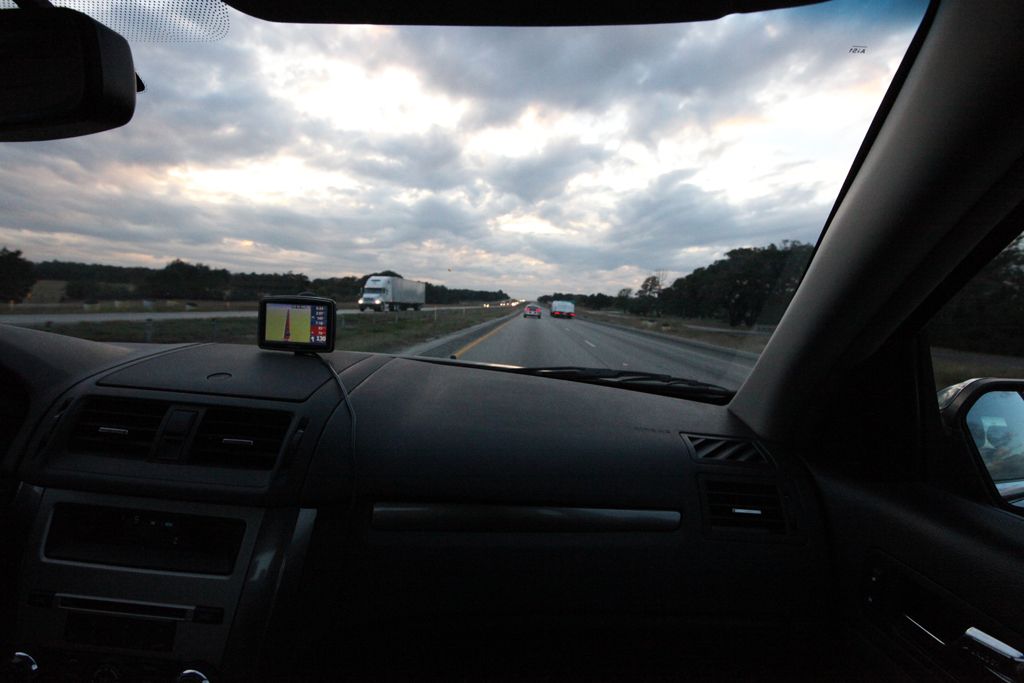 That night we all decided to check out downtown San Antonio. I really wanted to see The Alamo, Riverwalk and not to mention finally have some Texas BBQ! To be honest I just wanted beer and lot's of it.

The Menger hotel is one of America's most haunted locations



The Alamo! No introduction needed, but I now see how Ozzie and Brian Johnson pissed against it. It's right on the street!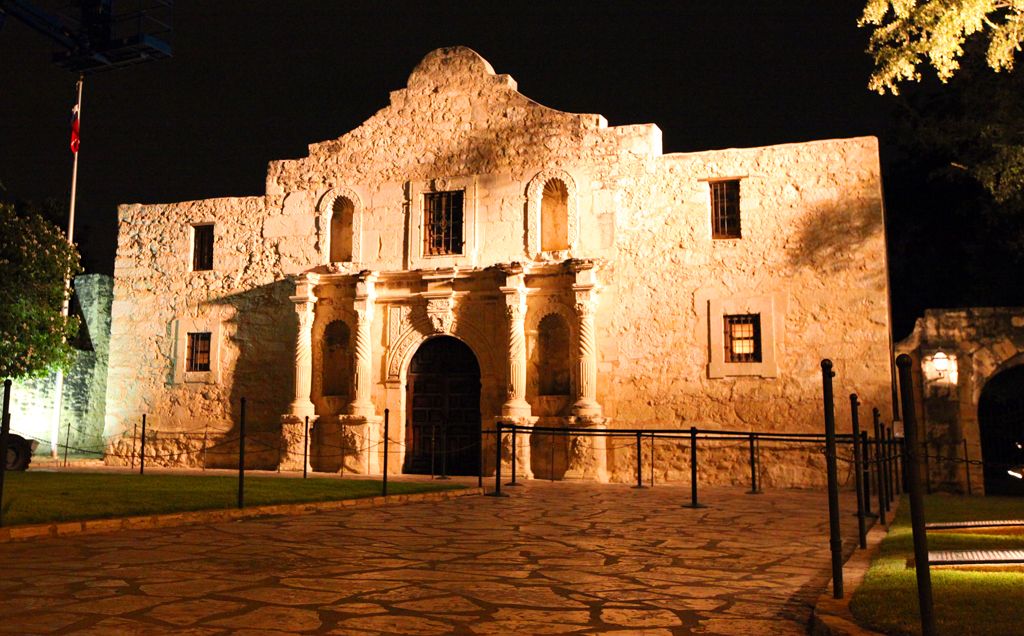 We ended up on The Riverwalk at a BBQ place called "The Country Line" it was excellent and beyond cheap. 3 main courses with appitizers and a ton of drinks was 83$ with tips!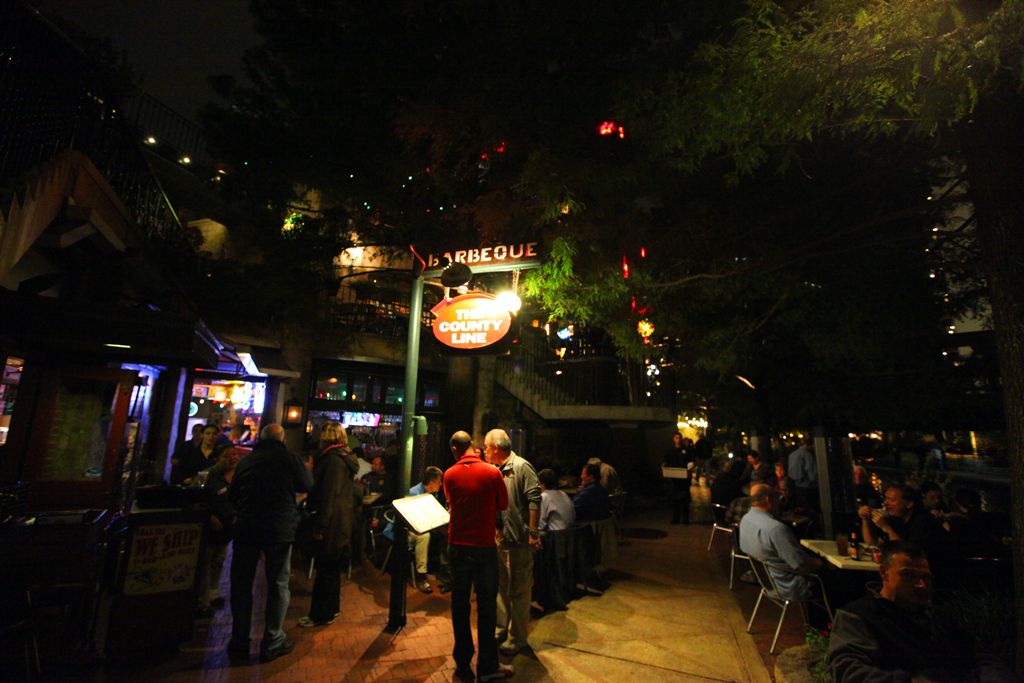 I would have liked to have spent more time in San Antonio but we were on a tight schedule! The next day was our first at Curcuit of the Americas but first we would need to collect our friend Mat in the morning since he had the tickets.
Topic: RE: KBUF-ATL-IAH-ATL-KBUF: Formula 1 Usgp And Texas
Username: GregsterYUL
Posted 2012-12-01 13:22:33 and read 6427 times.

USGP COTA and Austin TX. This part really isn't in "chronological order" just will make things easier.

Friday morning came we all had to meet our friend from Ontario in Lockhart Texas. He had our tickets and parking passes. Getting to Lockhart required a trip on the new SH130 with a legal 85mph limit. I got the Fusion up to 100mph on race day but not faster as cops were out.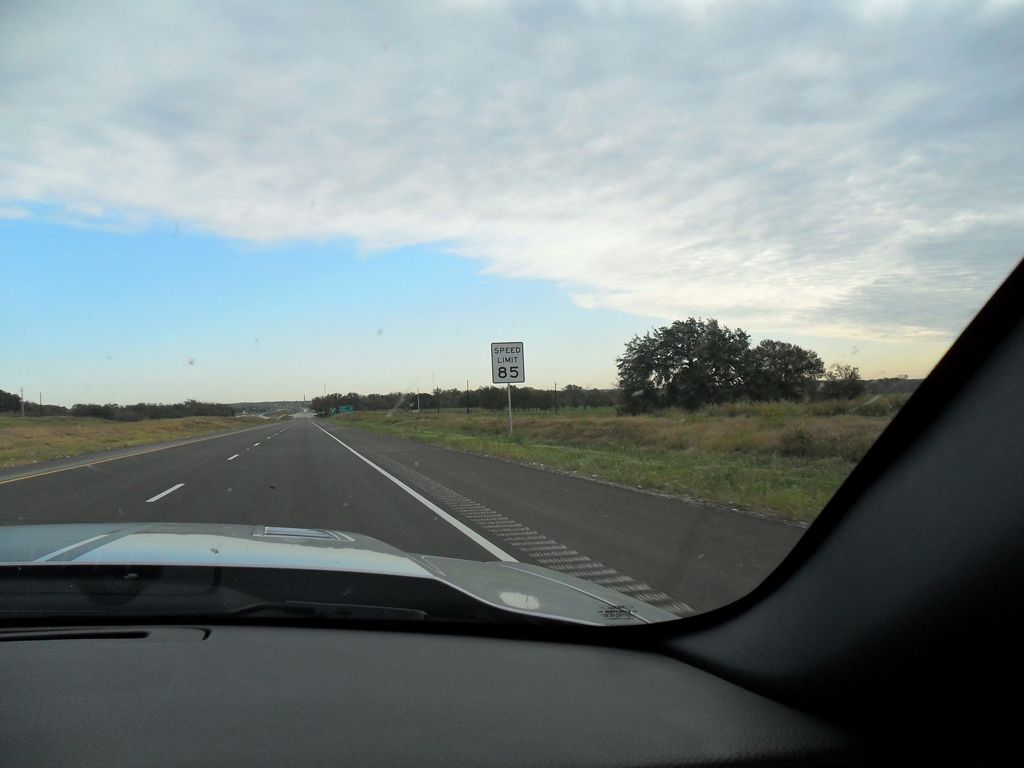 85 MPH... SUCK IT QUEBEC


Again in Texas all the highways are properly built with massive interchanges in the middle of nowhere. Everyone was expecting carmageddon during the weekend but getting to the track was actually very smooth and very easy. Leaving the track on race day wasn't, More on that later.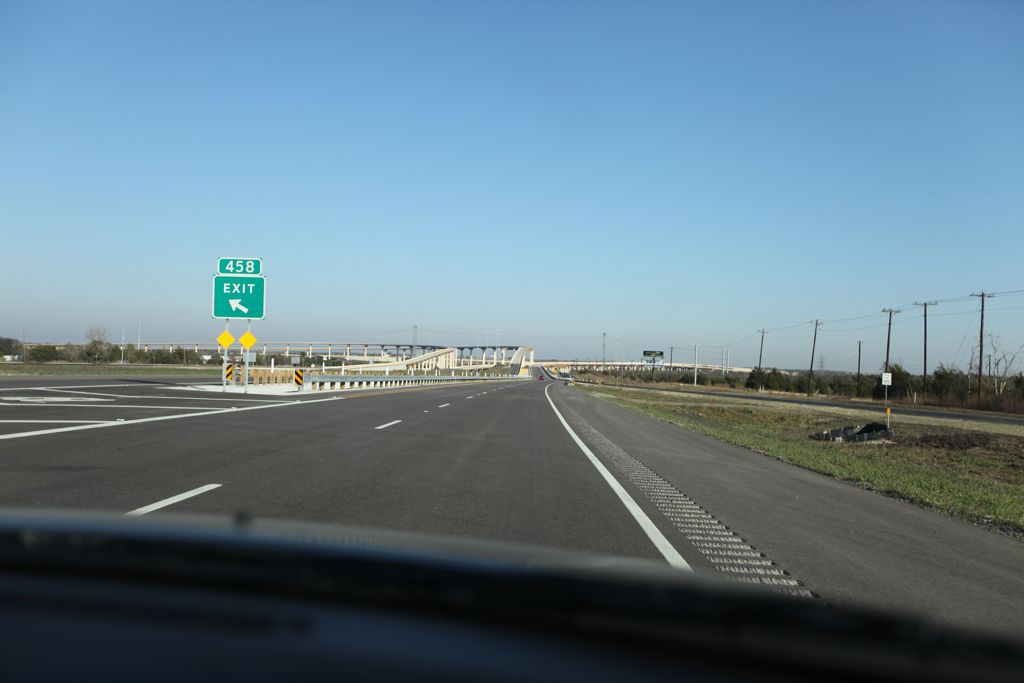 Welcome to COTA! The track itself was huge and very modern! It reminded me of tracks in the middle east but less posh, 45% of the crowd was Mexican and going for Sergio 'Checo" Perez. The concession prices and lines were insane! however we managed to smuggle in our beer all 3 days so I guess that was good. From our seats that cost 375$ for the entire weekend we got to see a good 1:30mins of track.. Take that Montreal! We walked the entire perimeter of the track twice, the second time was because I wanted to buy a Kimi shirt and Hat from the Lotus F1 Booth located in the middle.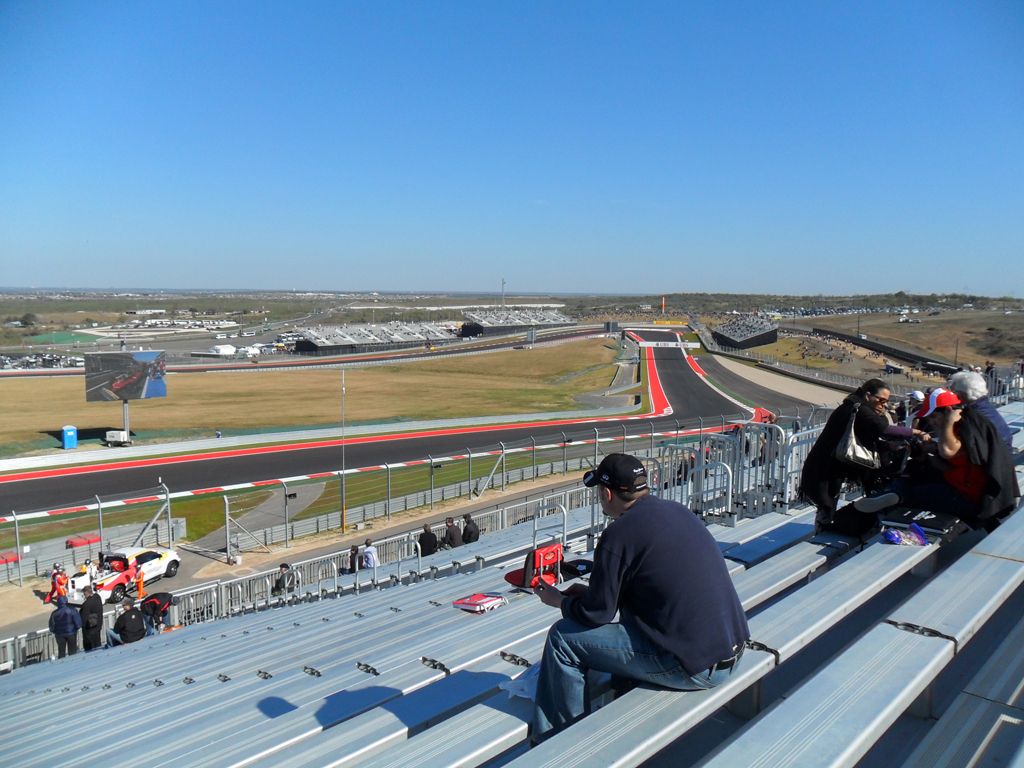 The Mexican fans wanted more "Checo"


Me in typical pose


Insane chopper pilot!


EPA testing the air quality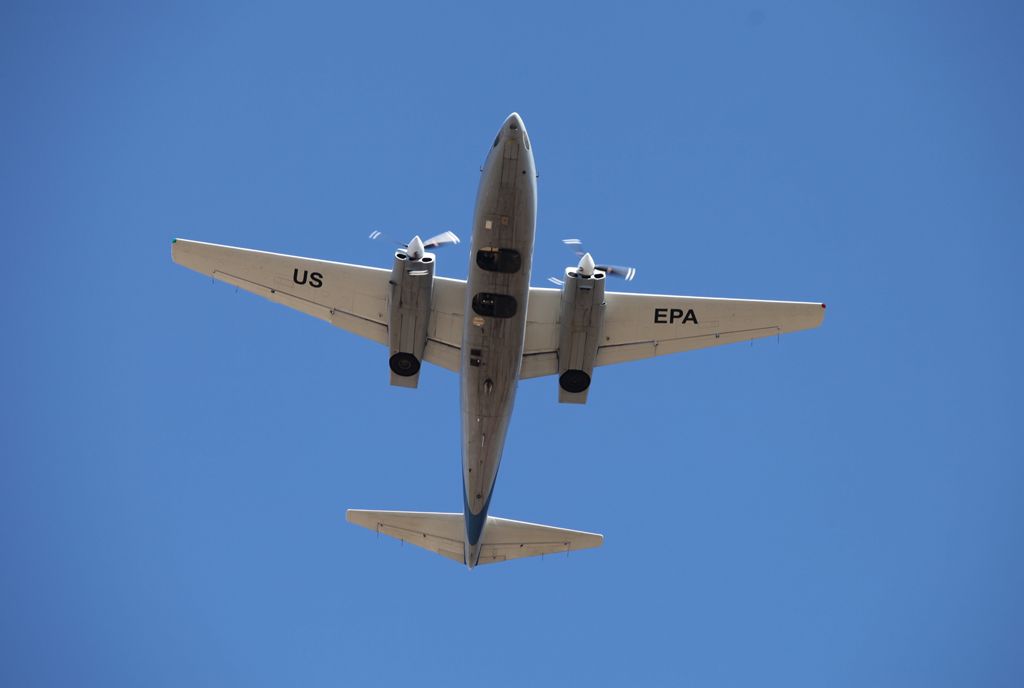 Parking like a baws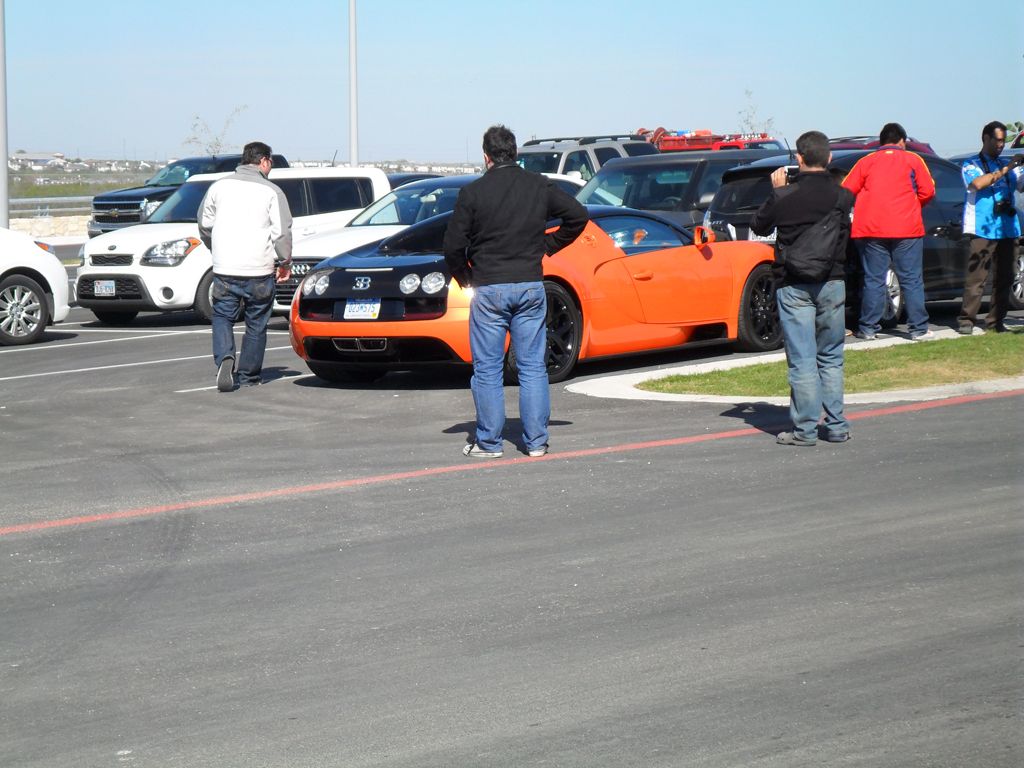 Ferrari Challenge race was won by Montreal's own Emmanuel Anassis driving for Ferrari Quebec!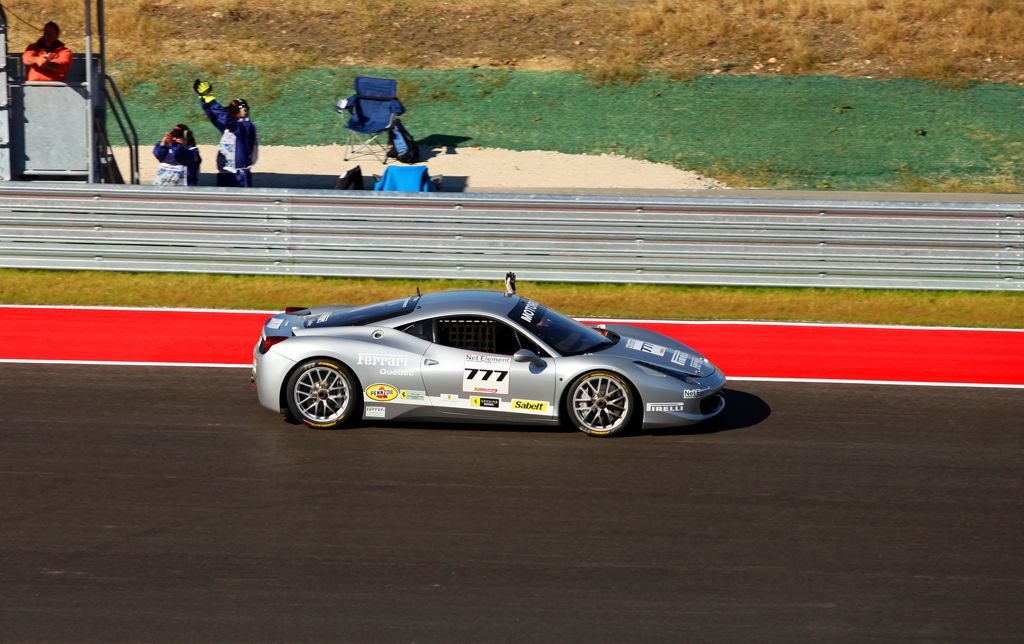 Historic F1 was awesome as usual! First time I've ever seen a 6 wheel Tyrrell with my own eyes.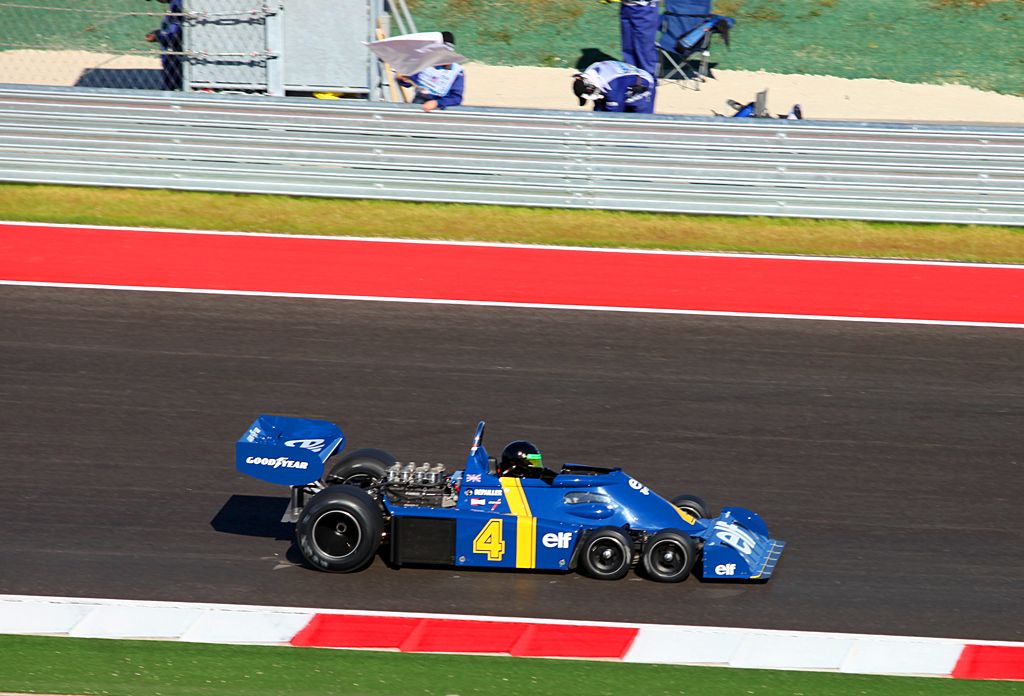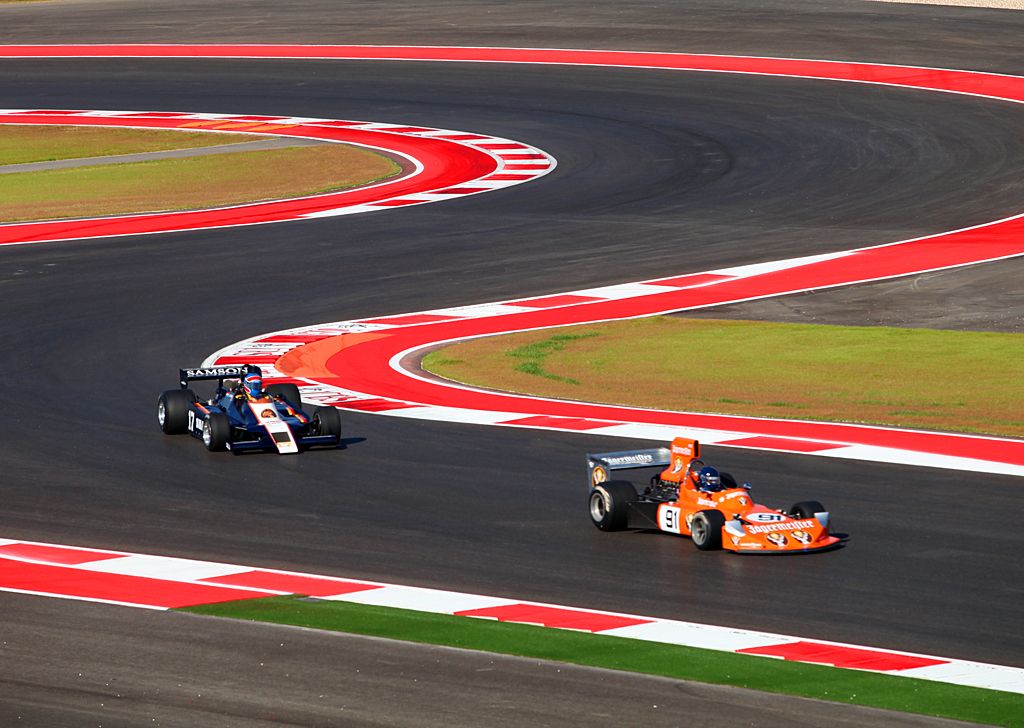 Epic flyby before the race!


Driver parade



Time for Formula 1 now!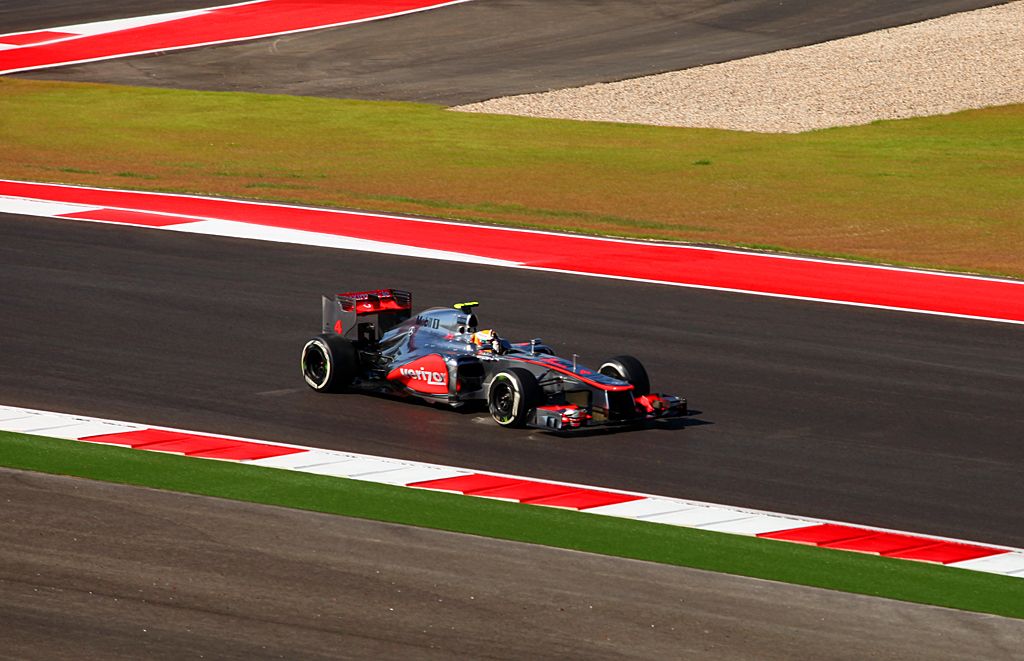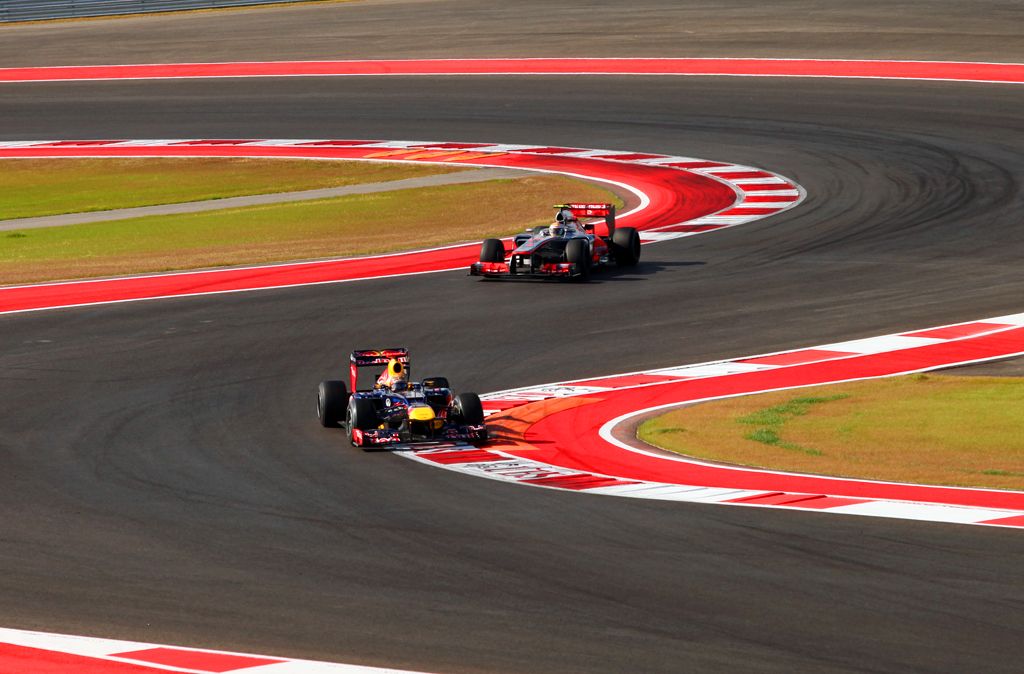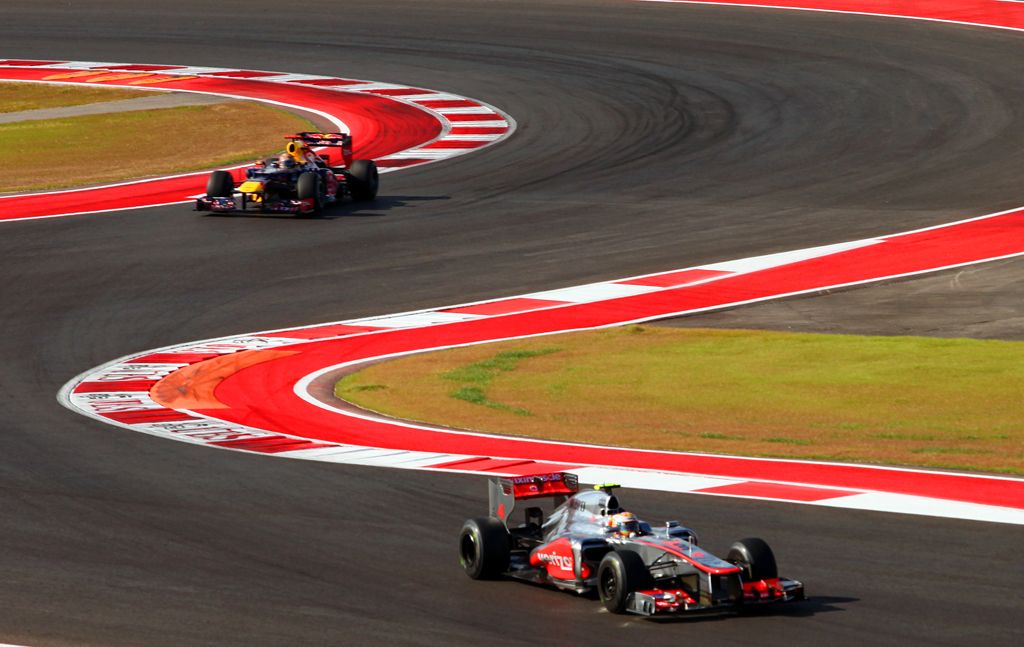 On Saturday night we decided to drive into Austin TX for "Fanfest" Austin Fanfest made our Cresent street look like it was designed by 5 year olds. Fanfest was spread out over 5 city blocks, zero traffic, friendly cops helping with parking and no idiots causing trouble. Montreal please take note because in Austin you could actually walk around without rubbing shoulders and stepping on toes. Why Montreal continues to limit activities to Cresent street is beyond me.. If I could put a "So Fresh, So Clean" sticker on a city then it would have to be Austin TX. It was the best city I visited in Texas. It had a great vibe to it.

Huts Hamburgers!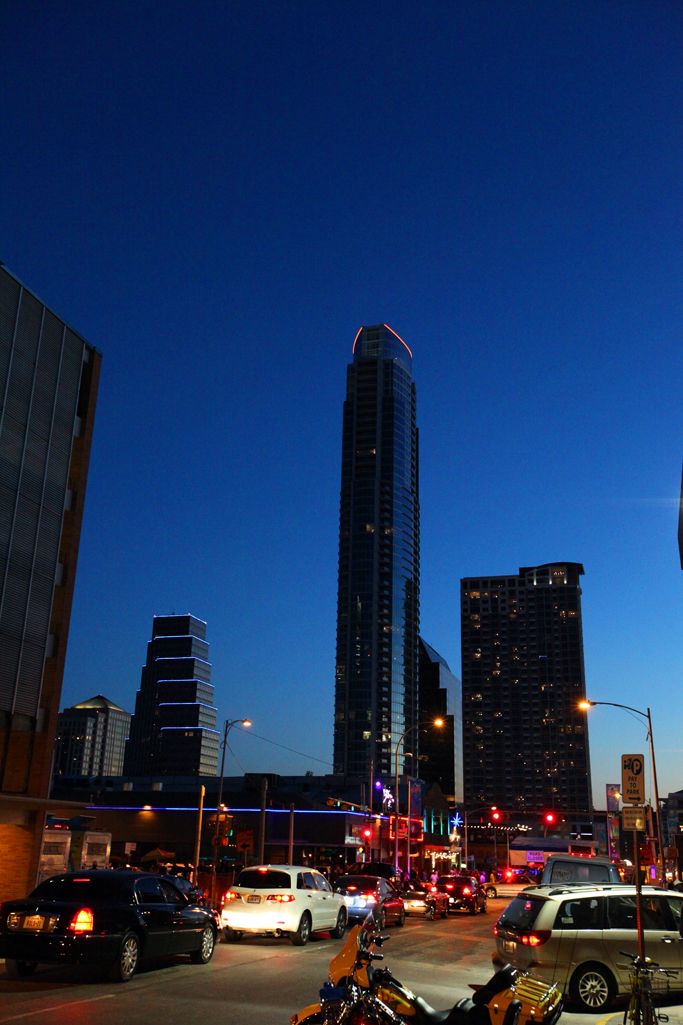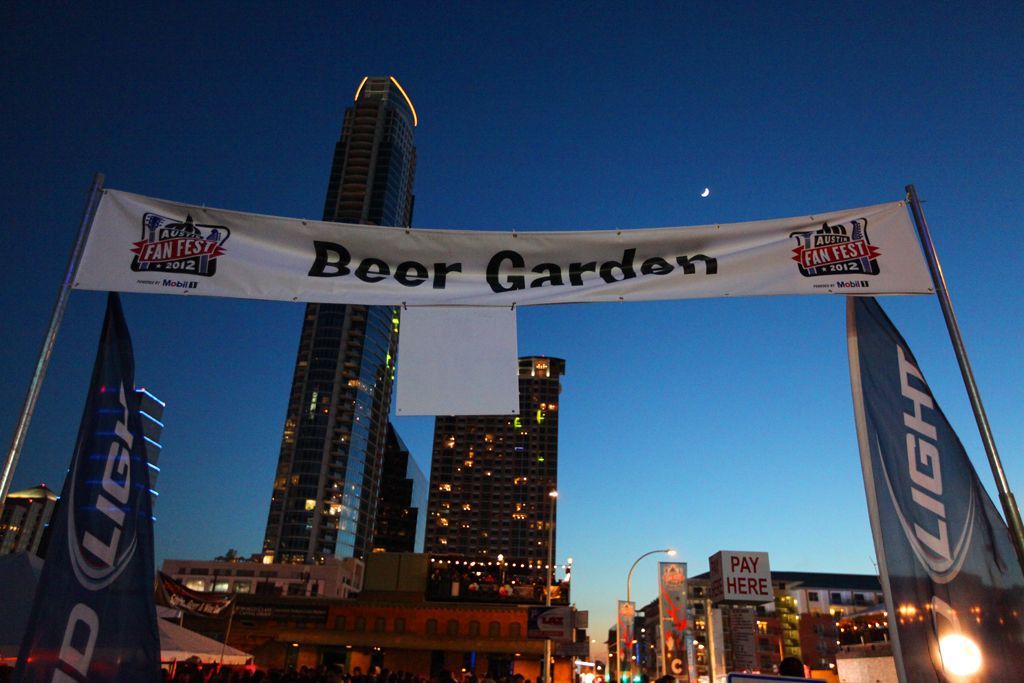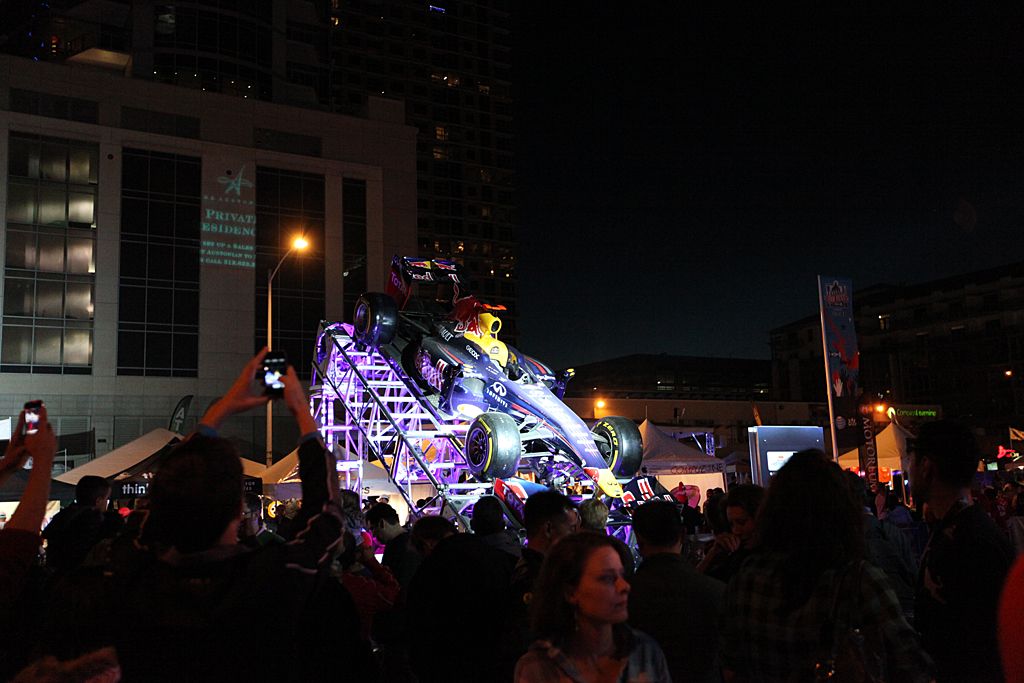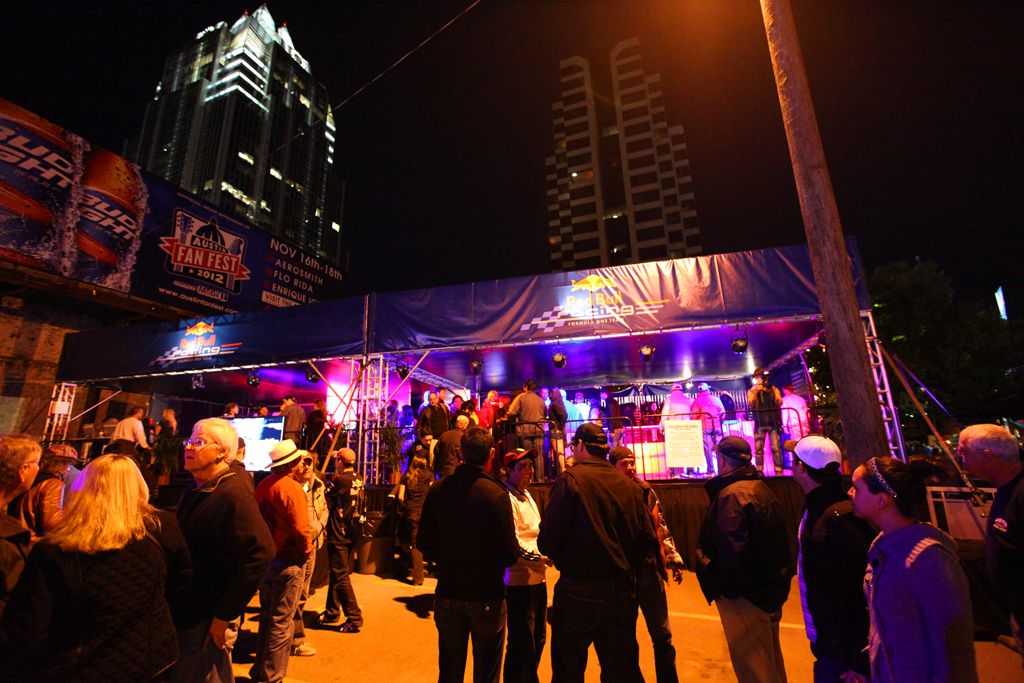 We ended up having dinner and drinks at WholeFoods.. that's right there is a bar serving excellent beer in a grocery store! Every other place was packed and they did have some good indian food. Which was a nice change from the pounds of redmeat and pork. WholeFoods blew me away.. everything was fresh and very high quality. Grocery prices were on par with Montreal but for top quality foods. Kinda sad IMO that we have nothing like this. I had a few pints of a good double IPA organic brew




However once we left there was some flipped over CR-V that was T-boned by the Escape. It's pretty obvious that someone blew a red light. Another common Texas trait.



Leaving the parking lot on race day was the "Carmageddon" we had feared all the weekend. There was only one way in and out. It took us 3 hours to leave and another 2.5 to reach Houston. It was a complete cluster fuck of epic proportions. Some Brits, French, Texans and myself kinda found another way out that was kinda sketchy. Basically it was a vip entrance that you could sorta fit a car past. However when a BMW tried this some Dbag guarding the gate decided to go all UFC on the guys car, he broke the grill and jumped on the roof. Now we were all pissed because the guy guarding the gate was also picking up people in the lot and driving them around on COTA property. We had enough of this and decided to close the gate down. We blocked it with the Mustang! They started to threaten us with the cops etc but after 10 mins everyone kinda left and the main traffic jam had died down. Meanwhile overhead the constant stream of choppers was buzzing.. Makes me think for next year. Some of our other friends at the track took the shuttle back to Austin and arrived 3-4 hours later...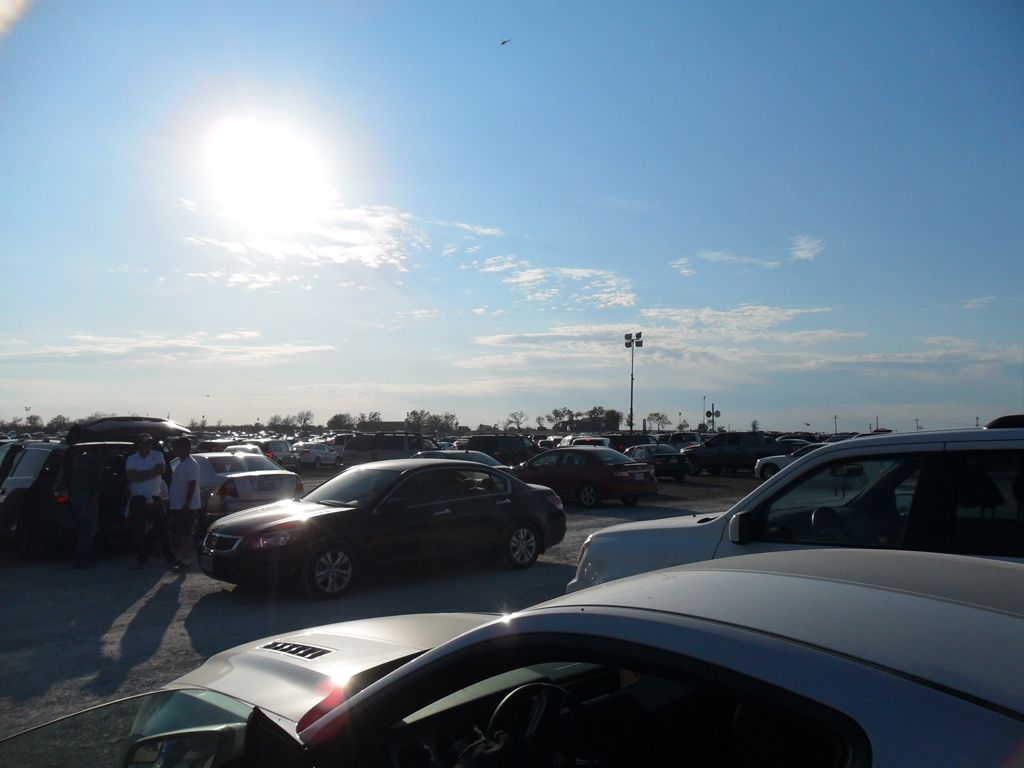 Topic: RE: KBUF-ATL-IAH-ATL-KBUF: Formula 1 Usgp And Texas
Username: GregsterYUL
Posted 2012-12-01 13:34:04 and read 6403 times.

Galveston, randomness and back home

With our time in Texas running out and me wanting to visit more outlet malls it was off to Galveston. Galveston Island is kinda like South Florida/Jersey Shore but surrounded by oil refineries... I also wanted to see The Gulf of Mexico from a different perspective. We toured Galveston for about 45 mins. Actually we were searching for the elusive "Fantana Banada Icee" which wasn't to be found yet again...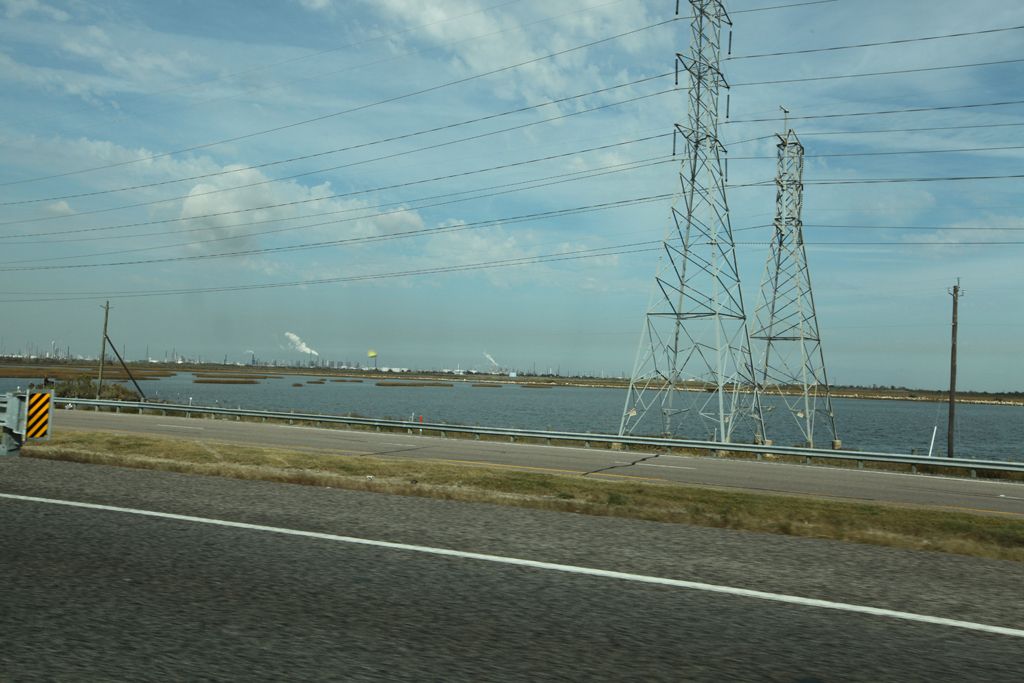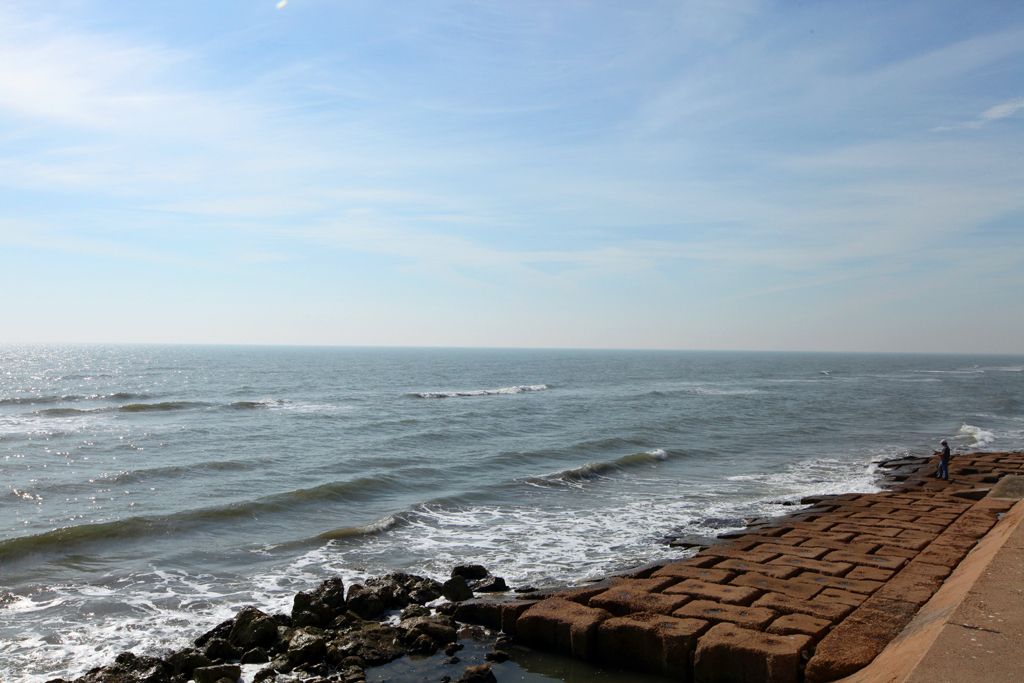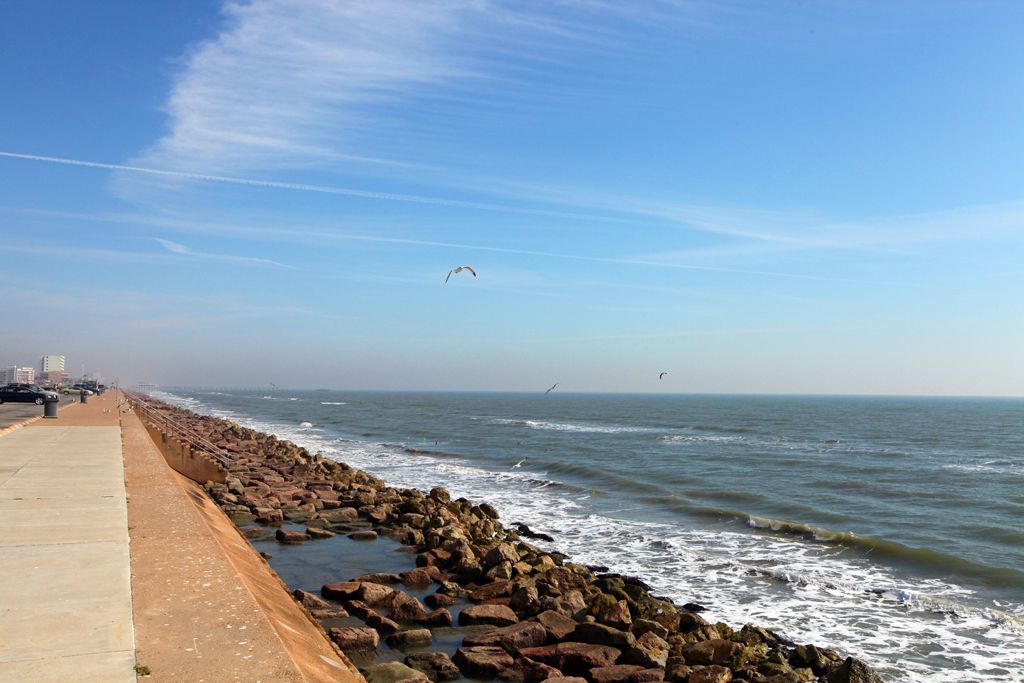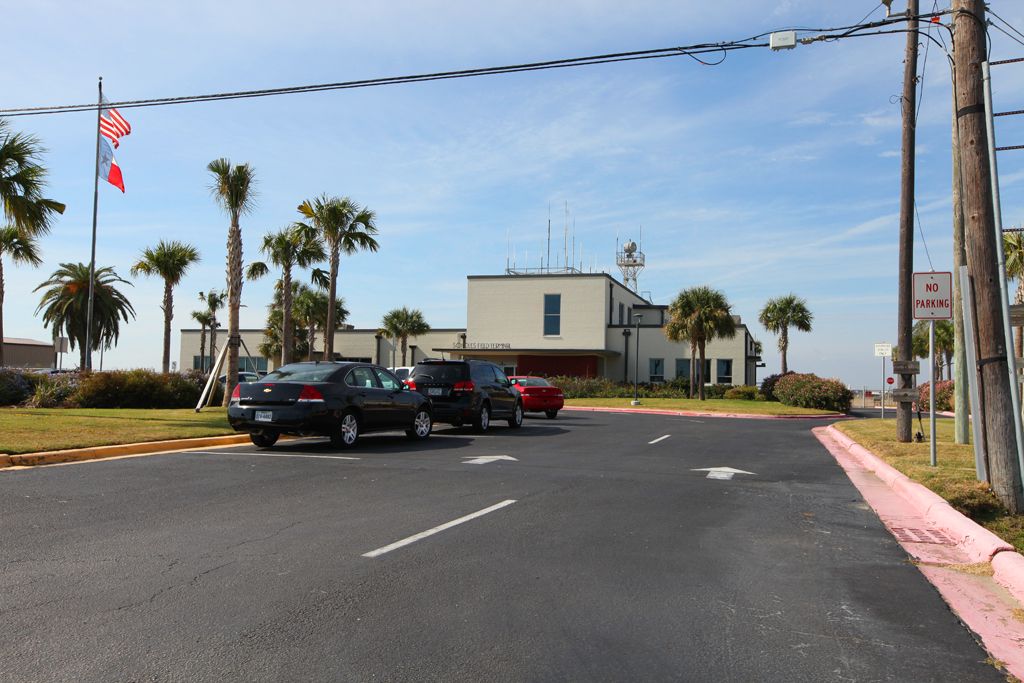 We got hungry and hit up Popeye's!



Afterwards it was another trip to a Tangers Outlet mall. I had to return a very hipster jacket and decided to get some shoes at Puma that were 25$...



At IAH in the early morning waiting for our ATL Flight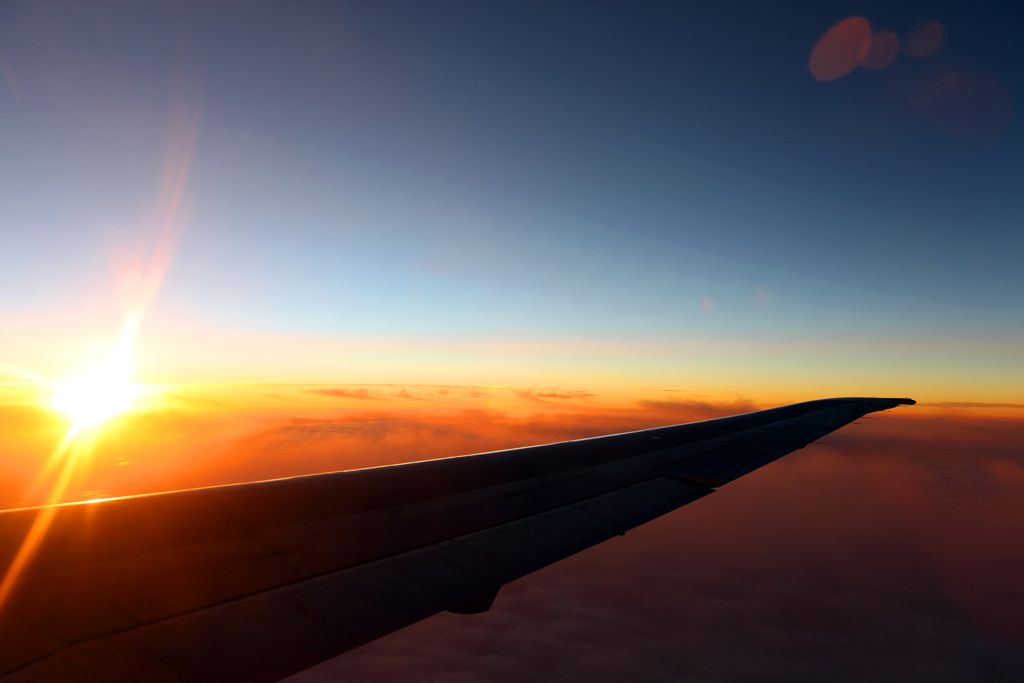 ATL-BUF
http://www.youtube.com/watch?v=zF5O3tglYlo

Returning back to Buffalo was rather smooth. Here are some videos of the ATL take off and some good iPhone pics of the Buffalo approach to 23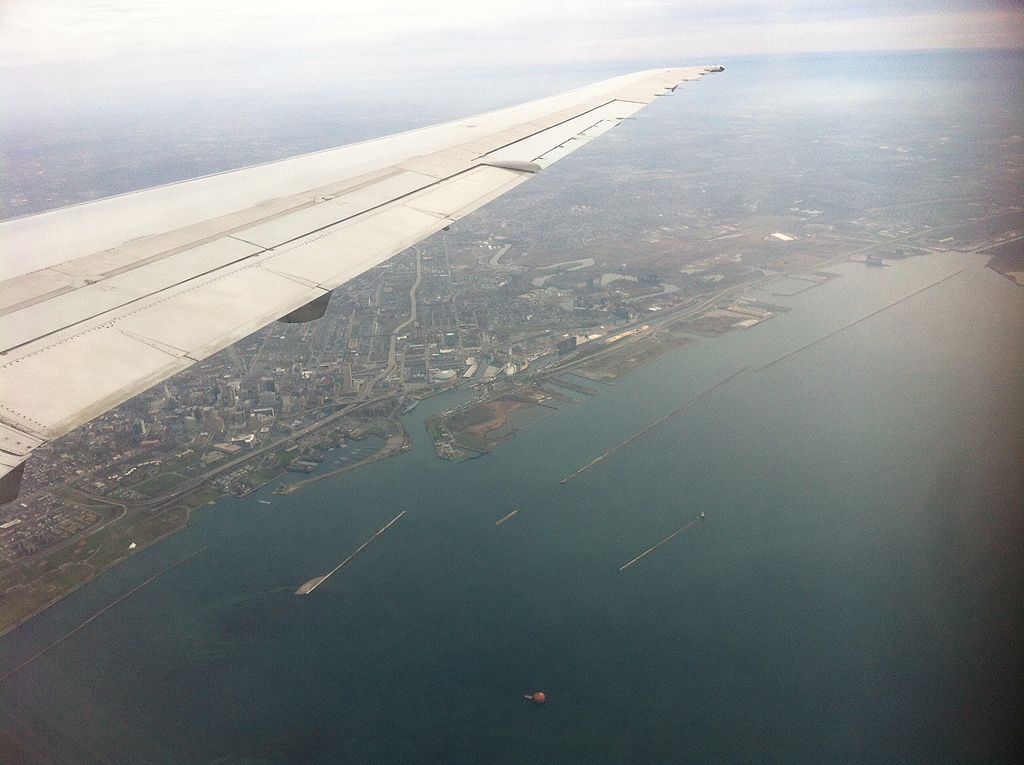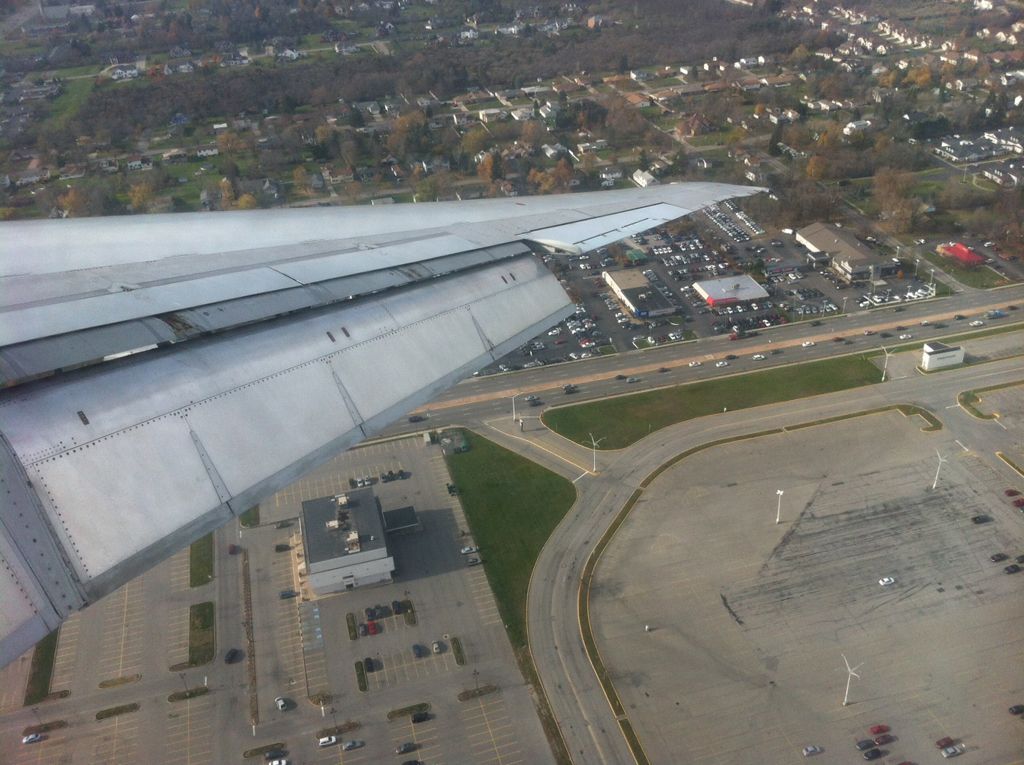 Thank you for reading
Topic: RE: KBUF-ATL-IAH-ATL-KBUF: Formula 1 Usgp And Texas
Username: AUSisAwesome
Posted 2012-12-01 19:30:30 and read 6036 times.

Thanks for coming to Austin and the United States Grand Prix! We're glad that you came to visit and loved our city. Thanks for the TR and come back soon!
Topic: RE: KBUF-ATL-IAH-ATL-KBUF: Formula 1 Usgp And Texas
Username: 767747
Posted 2012-12-01 19:43:32 and read 6023 times.

Good report! Interesting to hear about your trip and see all the good photos of places I'd love to visit. The Space Museum looks awesome!

Thanks for sharing,

Matthew (767747)
Topic: RE: KBUF-ATL-IAH-ATL-KBUF: Formula 1 Usgp And Texas
Username: GregsterYUL
Posted 2012-12-01 20:17:05 and read 5979 times.


My hotel for 2013 is already booked
Staying in San Antonio again since Austin filled up rather quick!
---
The messages in this discussion express the views of the author of the message, not necessarily the views of Airliners.net or any entity associated with Airliners.net.

Copyright © Lundgren Aerospace. All rights reserved.
http://www.airliners.net/