OK...here they are..the military birds of Paris. There were more, and I have some movie video I'll try to put up on my website, but for now enjoy and ask any questions you have. I spoke to all the pilots and ground crew I could.
The pilots were very proud of their airplane, and have flown it in combat conditions. The international standard makes this probably the best value attack/scout bird out there. Perhaps the US should look into it for a Warrior replacement?
Silent death from above. This thing can glide straight into a 5 meter square zone...in other words into a large window or hangar door. Silently...the only thing you'll hear is the clicking of the control surfaces moving.
Not so quiet, but faster and even more accurate, supposedly one meter square accuracy. I think the idea is that the target hears the blast from the explosion before they hear the jet turbine.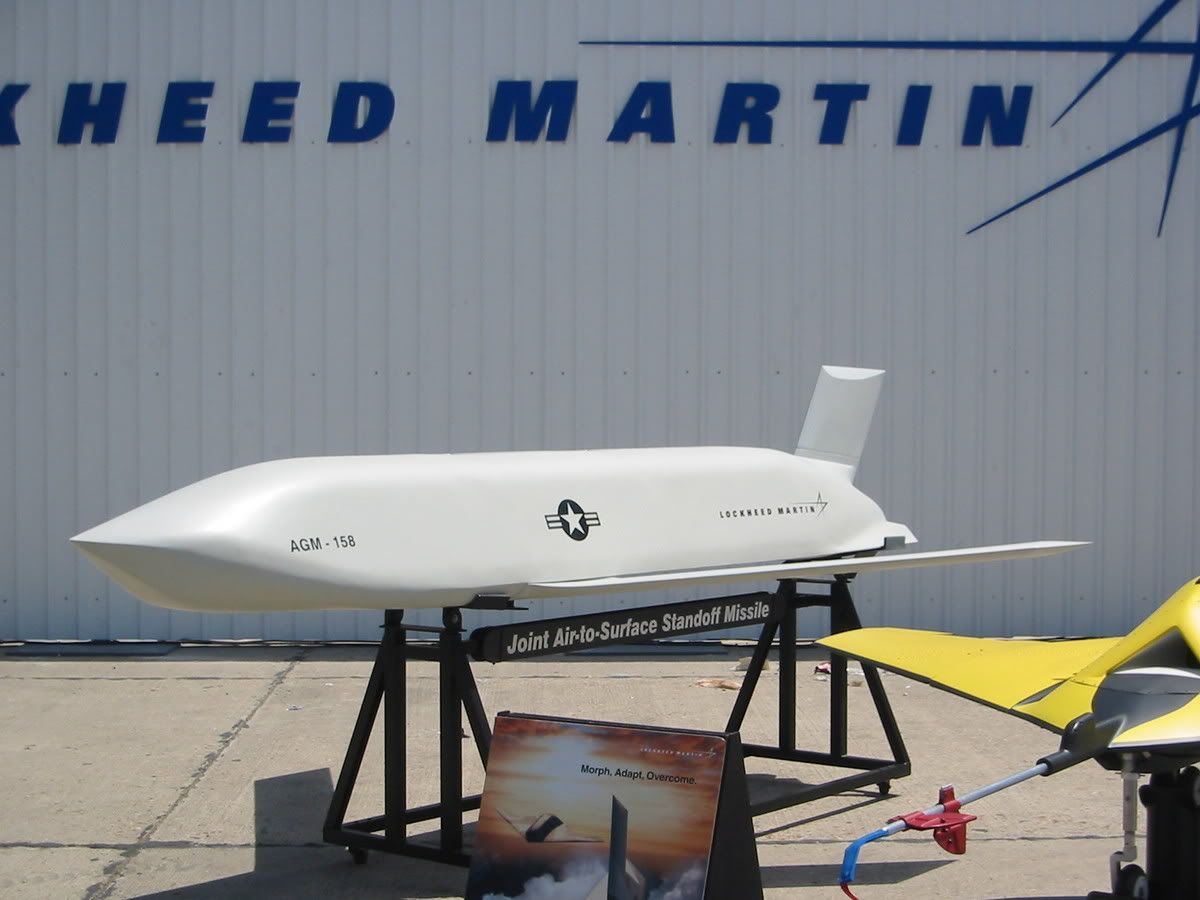 The future of aerial combat vehicles. Adaptable and multimission capable. No human inside to slow it down, but still one at the controls remotely.
The ultimate in Eurocoop technology with Top Gun Tony contemplating his role as a Chevalier du Ciel .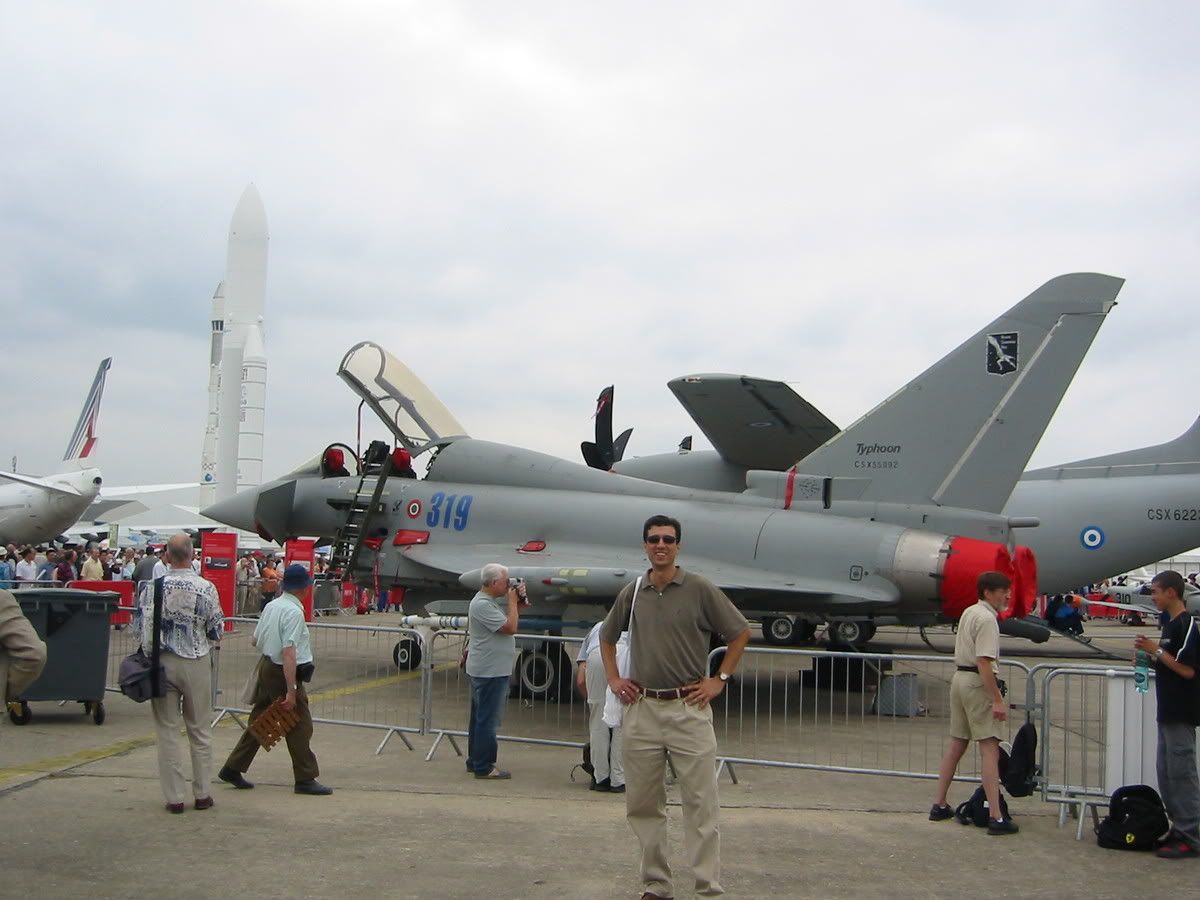 Indian Aviation is building up steam!
Glass cockpit...thanks to ground crew for letting me sit up front!
sorry to ruin the pretty bird with my mug, but notice the removable cannon mount on the side
The last manned fighter according to some. The penultimate of multi mission affordable F/A aircraft.
Teeth!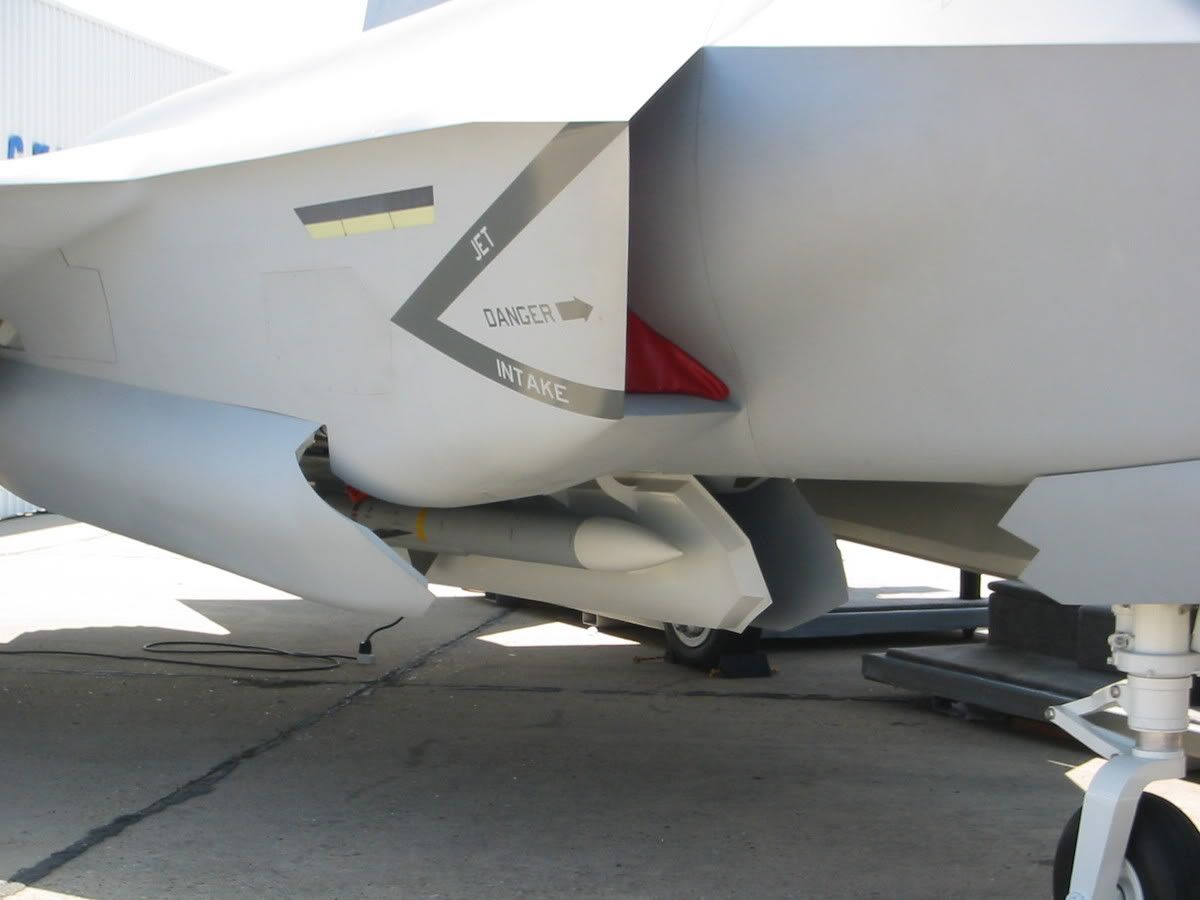 Motorvator..notice the shaft drive for the vertical ducted fan.