I went to the airshow yesterday and had a great time. I was suprised to see a pair of F-14's, which made my day. I wish there were more helicopters, though. But I'm not complaining. And it goes without saying the Blue Angels put on an awesome show, and the 911th were great hosts.
Here's some of my photos
A-10 from Willow grove
AH-64 Apache from Pa ANG
Airtran taxiing out ( I know, not that exciting)
B-25 "Briefing Time"
B-52 BUFF! "Global Warrior" from Barkesdale
Bird Dog - everytime I see one I think of BAT 21
C-17 from Charleston. Note the Steelers "Terrible Towel in the window
C-17 scary picture, me driving!
F-14 I was so pleased to see one again!
Who knows when I'll see one again, I didn't want to let go!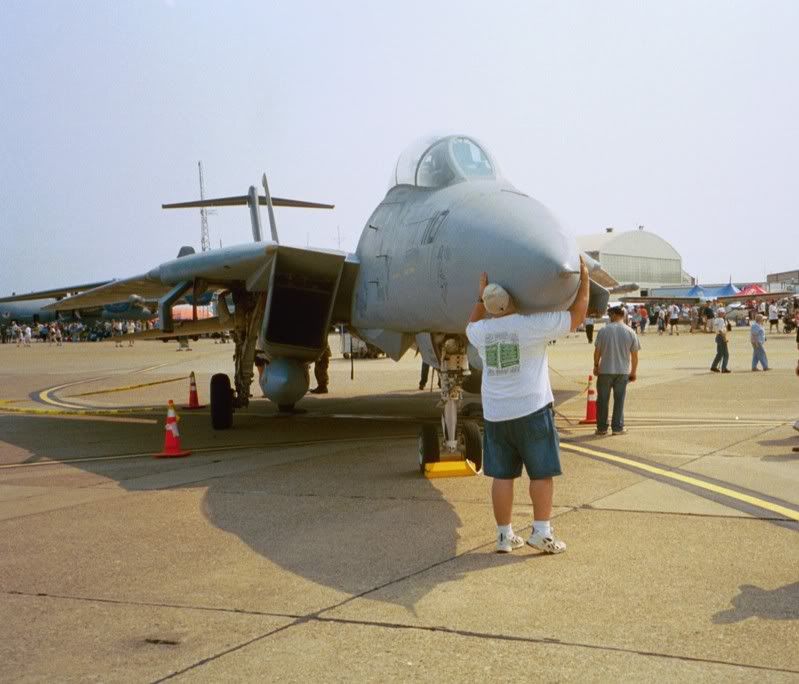 EC-130 from Willow Grove. Very cool aircraft!
Inside the Commando Solo EC-130. Neat stuff
F-18 again, note the terrible towel
171st EC-135 with some cool nose art. The also had Steeler engine covers
Fat Albert starting the 'Blues show. Got to love those JATO's!
Blue Angels in action!
Another shot