Some friends of mine want me to play guitar in there RUSH cover band.
RUSH is a very difficult band to cover. It would be fun and very challenging.
Also, there are so many cover bands that do AC/DC, Boston, The Eagles and the Rolling Stones. If I hear 'Hotel California', 'More Than A Feeeling' or 'Under My Thumb' again I think In am going to puke!
they are great songs, just way over played
I've almost never heard a cover band do RUSH. Only once did I see a band play 'Tom Sawyer' and that's an over-played radio song too.
I jammed with them last night and it was pretty fun.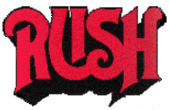 By the way, this is strickly for fun and not to be taken too seriously. If that was the case, We'd better play some original material.