Seeing my name being signed by someone else on this forum was a shock. I was unimpressed. So I decided to go through the forum archives with my user name in the search box.
I realise that I have been defamed! However, as I read on, I was amused and the people involved did bring a big smile to my face (even though I'm meant to be doing I.T. homework now).
So here are some comments I'd like to share with you...
------
THe only thing I can relate this odd comment to is like someone saying Arsenal@LHR and Singapore_Air are the same person, because they have similar jokes. But they still aren't the same person – TurbineBeaver
Singapore_Air. You don't understand the logic of humor period. – KROC
Or visit Singapore_Air, in between press releases, he might be able to give you some humor tips – TurbineBeaver
Even with the after effects of anesthesia, and some percoset, he still makes Singapore_Air look like a comedian. – TurbineBeaver
I'm not impressed.
Signed,
Singapore Air – Turbine Beaver
Sadly, while I was banned, I had this vision that Singapore_Air was a stand up comedian.......then I just woke up and realized that I had been reading way too many of Arsenal's posts. - TurbineBeaver
Har Har Har. I am not ammused Ihadapheo.
Signed, Singapore_Air - KROC
Arsenal, stop trying to kid yourself. Singapore_Air is a friggin riot compared to you!!! - KROC
Sorry Singapore_Air, I had nothing to post, so I decided to post this... Sorry!
- Hoons90
Arsenal@LHR's jokes and topless pics of Cheong Choong Koong
Signed@Singapore_Air - Donder10
Absolutely disgraceful. I am unimpressed. I will ring up Cathay Pacific Customer Service right now. Signed, Singapore_Air turned Cathay_Air - 9V-SVE
Where am I? I'm a funny guy(allegedly). I'm so funny I make Singapore_Air look like a professional Comedian.
Signed, Arsenal@LHR - KROC
This is really who I am:
Signed, Singapore_Air, number one FREE advertiser of Singapore Airlines Limited on Aviation Forum Sites.
This is me very worried about SIA's future because of the SQ006 Crash:
Signed, 9V-SVA aka GUNDU aka Darryl Chua aka B772ER
Look at my wife in the background:
Signed, Singapore_Air
This is my true identity:
Signed, HKGspotter1 - 9VSVE
-Lighten up. Innuendo thread. Jokes. Laugh. Stop having the sense of humor like Singapore_Air - KROC
Signapore_Air,
We at Signapore Air Appreciate your repeated e-mails concerning how we can better run our airline. Signapore Airlines always appreciates input from valued customers like you but your request to become our corporate communications V.P. must be denied. We also would appreciate you cease from posting our press releases on A.Net, we would like our web site to be a single point of reference for internet users. We have looked into your request for Signapore Air bed sheets, Signapore Air Underwear and Singapore Air Condoms, these items do not exist in our company store and there has never been any interest in these items till now. Please understand we can not give out confidential information about our flight attendants and we have no plans to release a photo calendar of Signapore Air F/A's in the future. There has also been reports about your lingering in our terminals in the UK and disturbing our operation, we ask if you do not intend to fly Signapore Air that you stay away. Our employee's time is valuable to uninterrupted service and repeatedly asking questions about, when our new uniforms are coming out and what crews are flying out today seem to seriously impact employee moral and overall our mission effectiveness. Please understand your interest is kind in our Airline but stalking our crews must stop.
signed,
Singapore Air – TechRep / KROC?
At least we are creative Singapore_Air. I mean how tough is it to copy and past links from the BBC? - KROC
<
>

(not an article)

Singapore Airlines today announced that its work day will be changed to 8.31-5.31 instead of 8.30 to 5.30. Announcing this major shocking newsworthy change to the Stock Exchange, Dr Cheong said that such a change was necessary to cut costs in an ever changing environment.

More available at Dowjones Newswires.

I'm sure fellow SIA fans will be very interested to know this and are rejoicing with me! Kudos to SIA for offering the inflight service that other airlines talk about! Can you imagine how this news will affect SIA's bottomline? We can now beat CX to become the best airline in the whole world! DOWN WITH CX! – Docpepz


I just received a letter from Singapore Airlines who threatened legal action against me if I did not withdraw defamatory remarks I supposedly made against them last week.

Apparently I said that their service levels sucked and that they had paid Skytrax to award them third place in cabin service, when they in fact should have been in third last place behind Aeroflot. But MH apparently paid more and were therefore put in first place. (And at the same time it explained a large part of their billion ringgit loss last year)

I was told to expect lawyers' letters from both Skytrax and MAS in due course, as well.

After doing a search on Windows XP, I found out that the hacker's IP address came from The Cathay Pacific lounge in Hong Kong's Chek Lap Kok International Airport.

I know it is that bugger Hkgspotter1 framing me! I appeal to all SIA fans to unite with me in my time of need, when the company I put my faith and life upon is now turning its back against me!

My team of Queens Counsels are now at hand drafting letters to SIA Head office and SIA UK. The hearing starts next Tuesday and I'm sure Her Majesty's courts will be just and fair.

If necessary, we'll exhaust all the available means to clear my name. We are contemplating going to the International Court of Justice, War Crimes Tribunal and the UN Security Council.

Do stay updated for more news!!!! – Docpepz


Singapore Airlines...A great way to Fly has just announced its 1,549,612th landing at Changi Airport!!!
This is such a great day for Singapore and all airline enthusiasts everywhere. If anyone thinks any other city in Asia is important for airline business, this proves them wrong forever. This makes CX and that stupid airport in Hong Kong a child, I hate them. – RogueTrader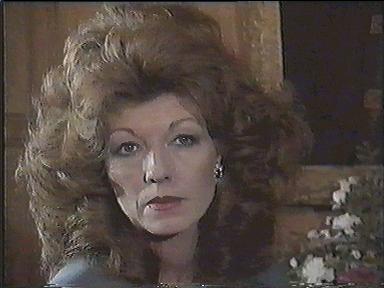 - Singapore_Air

I concur with Boeing757Fan. We are very seperate people, we just have similar tastes. He is my P'N'C (partner in crime) thats how you can tell were two different people. Now, back to plotting against Singapore_Air and LY744. - KROC

If Osama is caught, he should be locked in a room for a year with Singapore_Air, LY744, Lubcha132, and Airmale. That would serve him right!!!!! - KROC
----


Well done. You made me laugh and smile. Kudos (I think)