My tribute to a wonderful American concept which is slowly going extinct.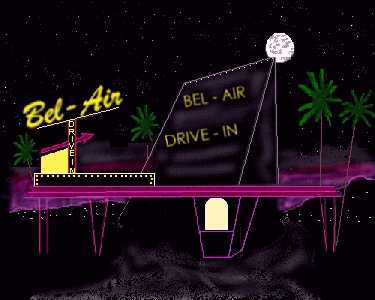 I have been so bummed since they got rid of the last Drive-In movie theater on Long Island.
So now, I am looking for any drive-ins near Livingston Manor in upstate NY. (I'd like to surprise the fiancee next time we go upstate. hopefully one of you can help.)
-But do any of you have drive-ins still functioning near where you live?
-Do you still go?
-Do you have any good Drive in stories (please keep them PG-13 rated
) I remember trying to stuff as many friends I could into the truck of the car so that we could keep the costs down.
-That last movie I saw in the drive-in was Beverly Hills Cops 3. What was yours?