My favorite conservative Southern Senator.
http://www.kplctv.com/Global/story.asp?S=1689921&nav=0nqxLJ3t
Louisiana US Senator Mary Landrieu as John Kerry's running mate?
It may be on the way.
John Kerry will be in New Orleans Friday, and Mary Landrieu will be at his rally.
The Kerry Campaign is putting in bleachers and sound systems to handle the thousands who will be on hand for the noon time event, free and open to the public.
Kerry has been in Florida all day and will be arriving Friday morning for the rally at Woldenberg Park.
Just about every Louisiana elected official will be there, from Gov. Blanco to Congressman Bill Jefferson, to Senator John Breaux, and yes, Mary Landrieu, flying in from Washington.
We caught up with her in Washington to get her comment on being mentioned as a possible running mate for Kerry: "I would consider it. But it's too premature right now. There are many people being considered, and it's not something you actively seek. It's something that just works because that's what the party and what the country is looking for."
University of New Orleans Political Scientist Dr. Susan Howell says Landrieu would be an exciting choice and would help the Kerry campaign in the south.
http://www.sfgate.com/cgi-bin/article.cgi?f=/news/archive/2004/03/04/politics0253EST0437.DTL
I'd love to see how these two fair in a debate.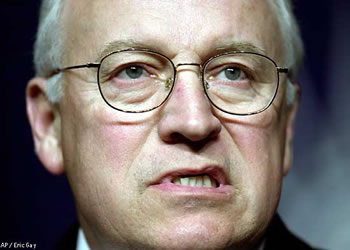 Which of the two do you think will win over with the voters?
Thanks for the links Bruno