From
http://www.carbuyingtips.com/disaster.htm?x=0tekxgl_eoyyqkz_ttky3&y=0x68x25
The pictures and text are from the link.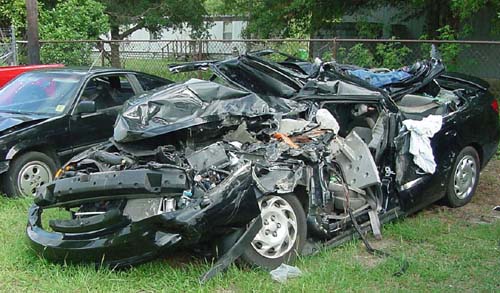 2001 Saturn hit by a dump truck all four survived 7/18/01. Amazing when you see the scope of all the damage done to this car.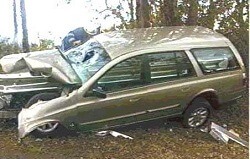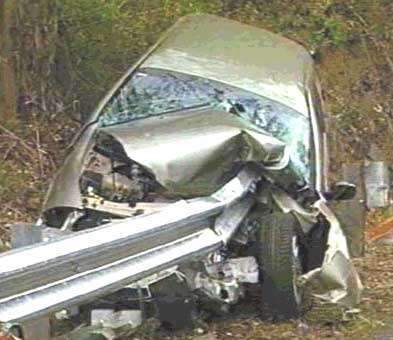 The car was only three weeks old when it hit the guard rail on the upper section of the Wellington Motorway, New Zealand. As you can see, the rail came through the front of the car, through the fire wall, through the front passenger seat, through the left hand rear passenger seat and stopped short of coming out the back. The guy driving walked away totally unharmed! It's so amazing the guy driving walked away totally unharmed! The guard rail missed him by inches. gives a whole new meaning to "drive through".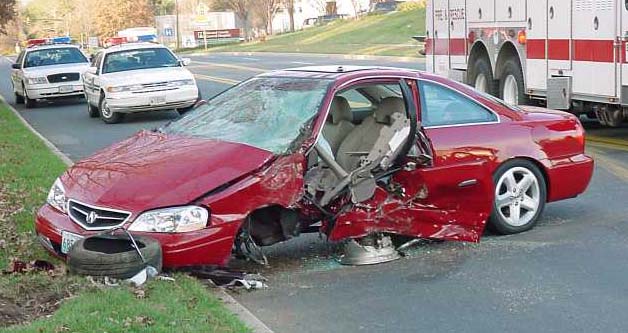 Kid snuck his parents' car out, got in a minor wreck, fled the scene, lost control, crossed oncoming lanes, hit a curb/gutter and then hit a tree and spun back into the road. He suffered only leg injuries.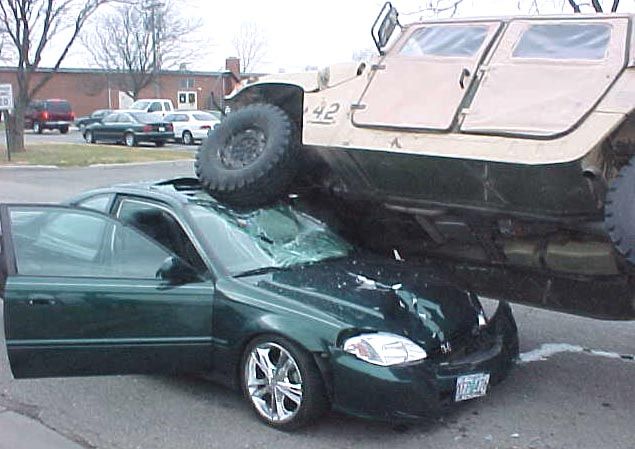 [You know you've always wanted to try this--MD-90]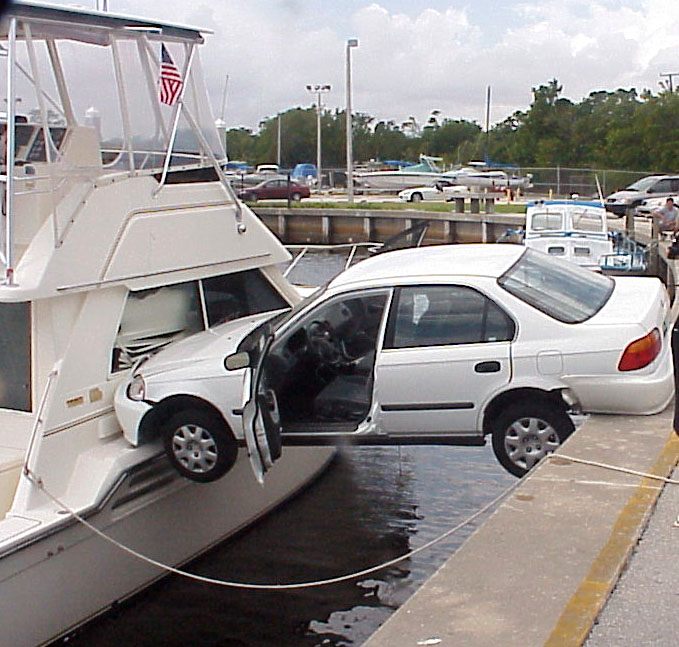 No explanation necessary. Alright, I'll do it anyway. A guy was teaching his daughter how to drive. 'Nuff said.