In a football match between Servette and Schafthausen yesterday, the home team won 4-1. But few will remember the match for the final result.
One of Servette's players, Paulo Diogo, delivered a pass which resulted in a goal for the homeside, and celebrated by jumping up on the fence where the fans were sitting. But his celebration was short lived. As he jumped back down from the fence, his wedding ring was stuck. This caused serious injury to his finger, which was amputated a few hours after the game.
Diogo also got a yellow card for his celebration. Now that just sucks...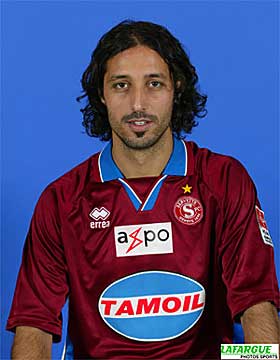 Thom@s