Not sure if these photos are common in the US, but they are from an exhibition in Paris which opened today. The famous statue was built in Paris from the design of Frederic August Bartholdi. The designer died 100 years ago, which is why the photos are on display today.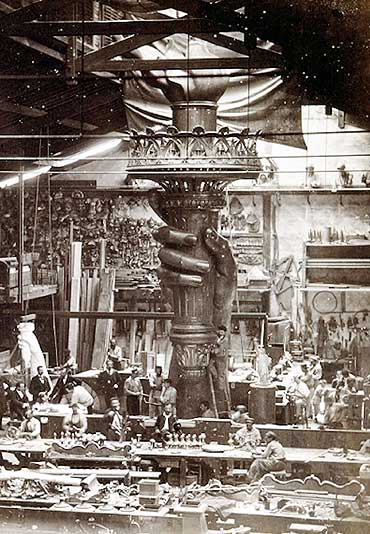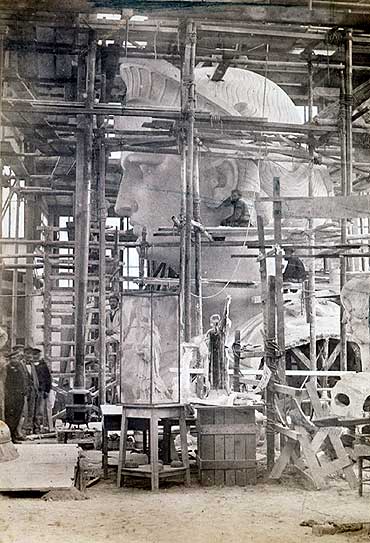 rumor has it that Bartholdi's mother was used as a model for the face.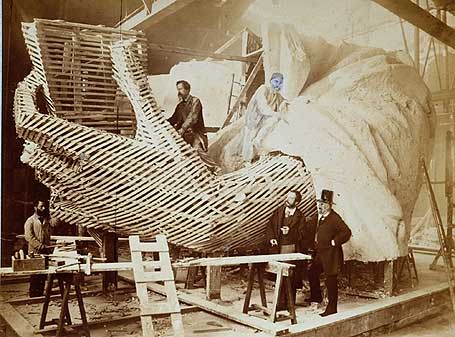 Bartholdi received help from Gustave Eiffel (The guy who built the tower) with the structure.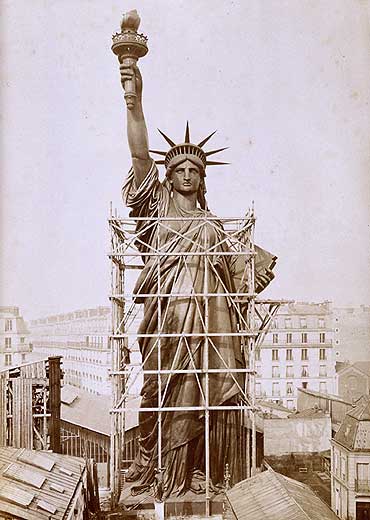 The statue of liberty in Paris before being transported to USA in pieces.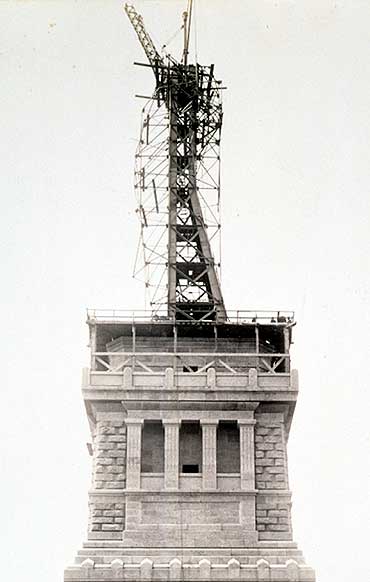 The only part of the statue which is originally American. It was only after Joseph Pulitzer criticised the rich for not donating money, that the project got underway.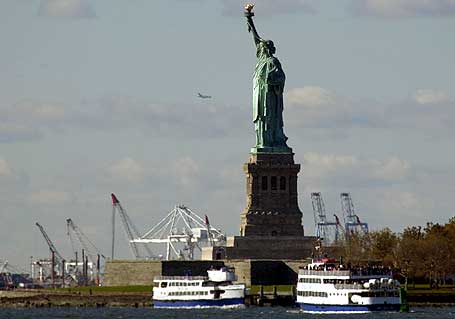 Today. (9th November to be precise.)
Thom@s