Ok, so I have this photo of an area that I was in a few years ago, and I need to jog my memory here...so I compared it to some online topo maps and satellite imagery...I just would like some advice as to whether my markings on the photo are correct...this photo was taken from the Montana side of the continental divide, facing south...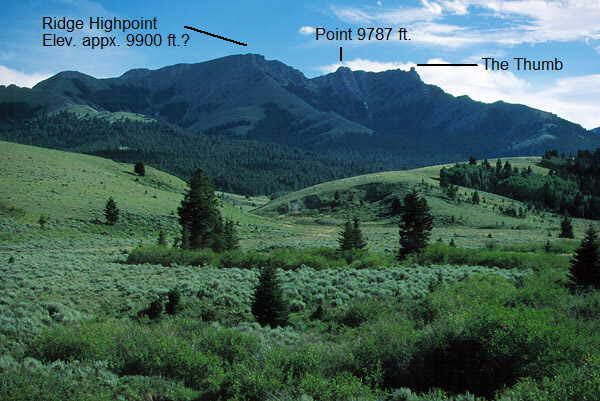 Here's a link to a topographic map of the area:
http://www.topozone.com/map.asp?z=12...407&e=377322.999996475&datum=nad83
...and TerraServer satellite imagery (topo map also available here by clicking on tab in upper right)...
http://terraserver.microsoft.com/ima...px?T=1&S=11&Z=12&X=941&Y=12317&W=3
Is the ridge in the left of the photo on this site (2nd one down, just above the map) the same as Pt. 9787 & The Thumb in the photo above? I think it is, but just need to be sure...if you scroll west on the topo maps, you will find the Red Conglomerate Peaks which are the peaks in the center of that photo as a point of reference, so I think the photographer was shooting west...
http://www.forwolves.org/ralph/wpages/limapks.htm
Thanks so much!
Greg