Move over wimbledon, have a look at the tennis court Andre Aggasi and Roger Federer played at recently: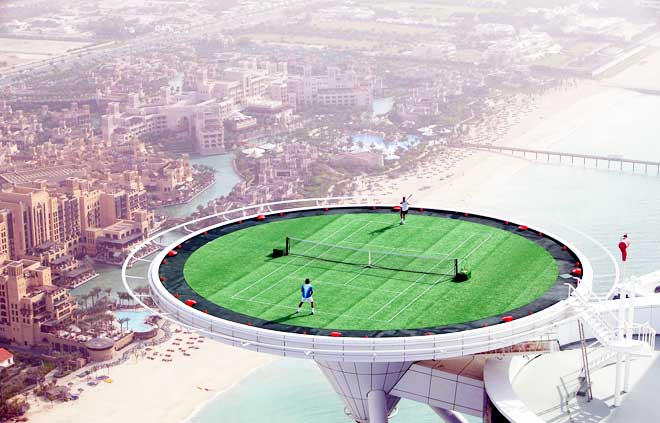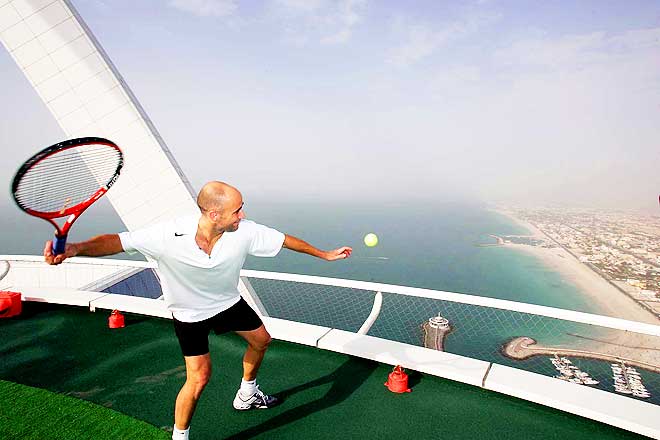 Aggasi plays a trick on Federers dog...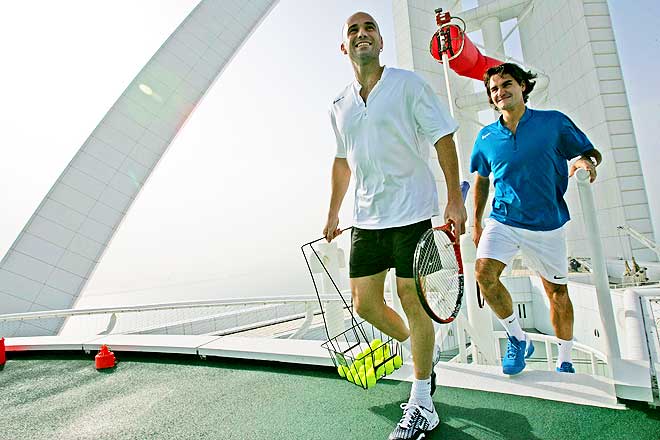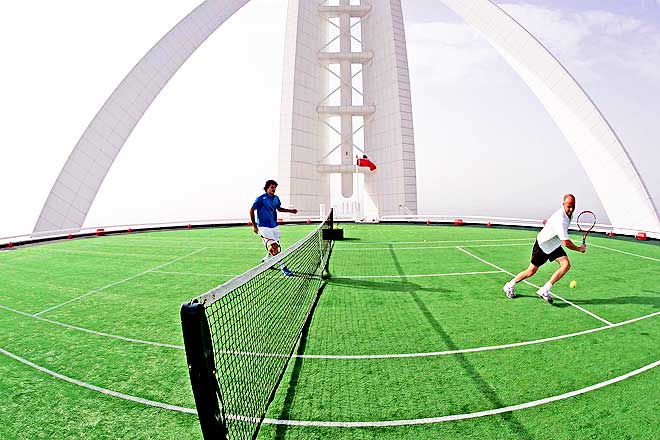 If you haven't guessed it yet, the match was played on the Helideck at the Burj Al Arab hotel in Dubai. It was a 20 minute friendly match 211 meters above the ground. The winner of the match has not been announced.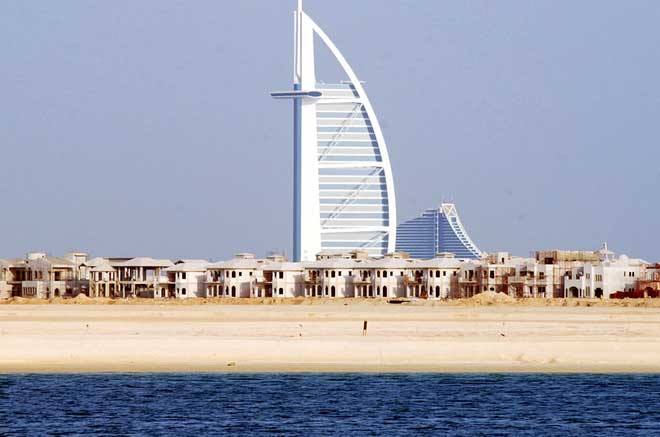 Thom@s