This is beyond words really...
«El Incredible HomoPater» (The incredible pope-man) is trained by Superman and Batman to become the next superhero. The first edition of this comic strip is about to be published in Colombia. Among the gadgets he carries are holywater and a Bible...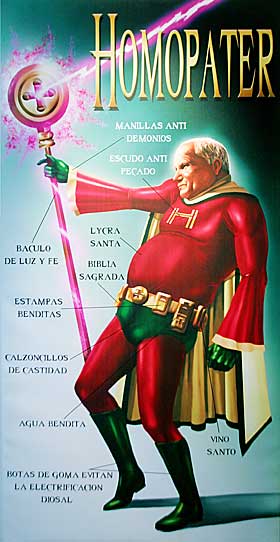 In this (unbelievable) comic series, the pope dies, and is reborn with superpowers he has gained following his life as pope.
Rodolfo Leon Valencia who has created the comic, lets the Pope meet Superman and Batman. These two familliar superheros train the pope into using his powers against the evil of Satan.
Rodolfo Leon Valencia says he considers himself a catholic, and admired the Pope. His passing has made him sad.
So far, this comic will be sold in Colombia and the Pope's home country, Poland. But publishers in USA, Mexico and Canada have expressed interest.
Rodolfo Leon Valencia is worried some might see this as a negative use of the Pope, but he claims he only has good intentions.
This is not the first time the Pope has appeared in a comic book. In the eighties, Marvel comics published a comic book based on the Pope's life.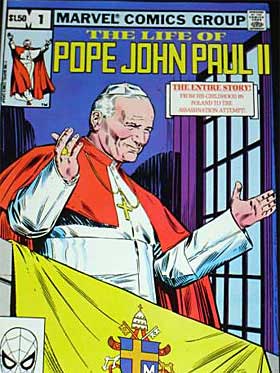 Thom@s