I just got back from two days of baseball in Pittsburgh, and WOW! PNC park surpasses its reputation in every way. The view of the city cannot be topped by any park in the majors (and the city of Pittsburgh is much more beautiful than popular lore would have one believe). The food is fantastic, even if those Primanti Brothers sandwiches bind you up a bit, and the Iron City felt and tasted cryogenically cold in those new aluminum bottles; the perfect beverage for a scorching summer day.
The Pirates beat the mets on Saturday, with a seven-run seventh and a tremendous catch by the right fielder- a former Rochester Red Wing whom KROC has dubbed "Michael 'Rally-Killer' Restovich." Cota continued his hot hitting, and the game was exciting as hell. It would have been perfect had I not been siting next to the fattest kid in the world, his jiggling flesh literally shoving me out of my own seat.
Sunday, the 'Bucs could do nothing against Pete Martin, but I think he was doctoring the ball with Jerri-curl.
All and all, a wonderful park. Here are some pics.
Me in my promotional Negro Leagues "Pittsburgh Crawfords" cap, enjoying the local brewage
My friend Rich's Primanti Brothers' "Cheesesteak," complete with fries and coleslaw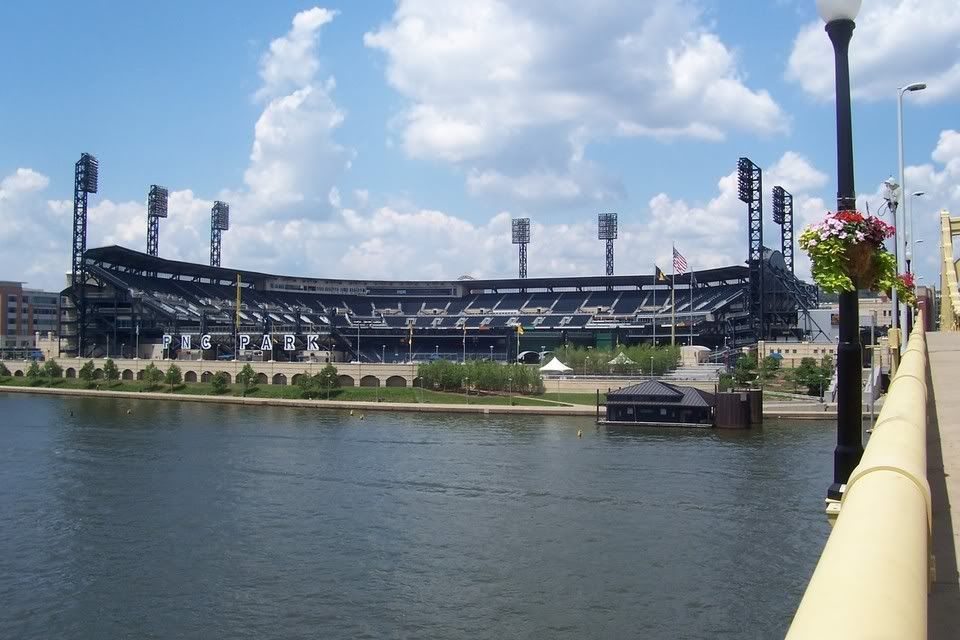 PNC Park seen from the Roberto Clemente Bridge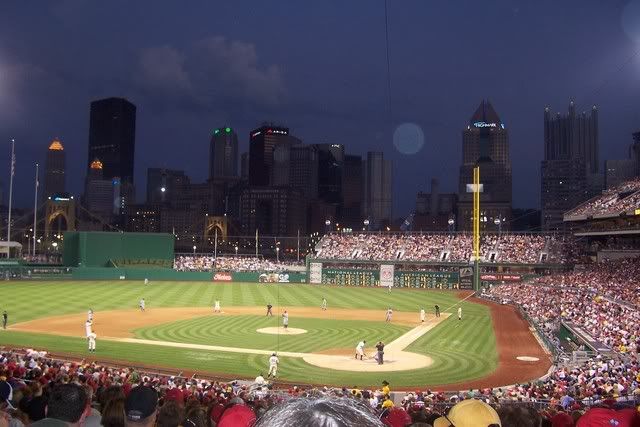 The park and Pittsburgh skyline at night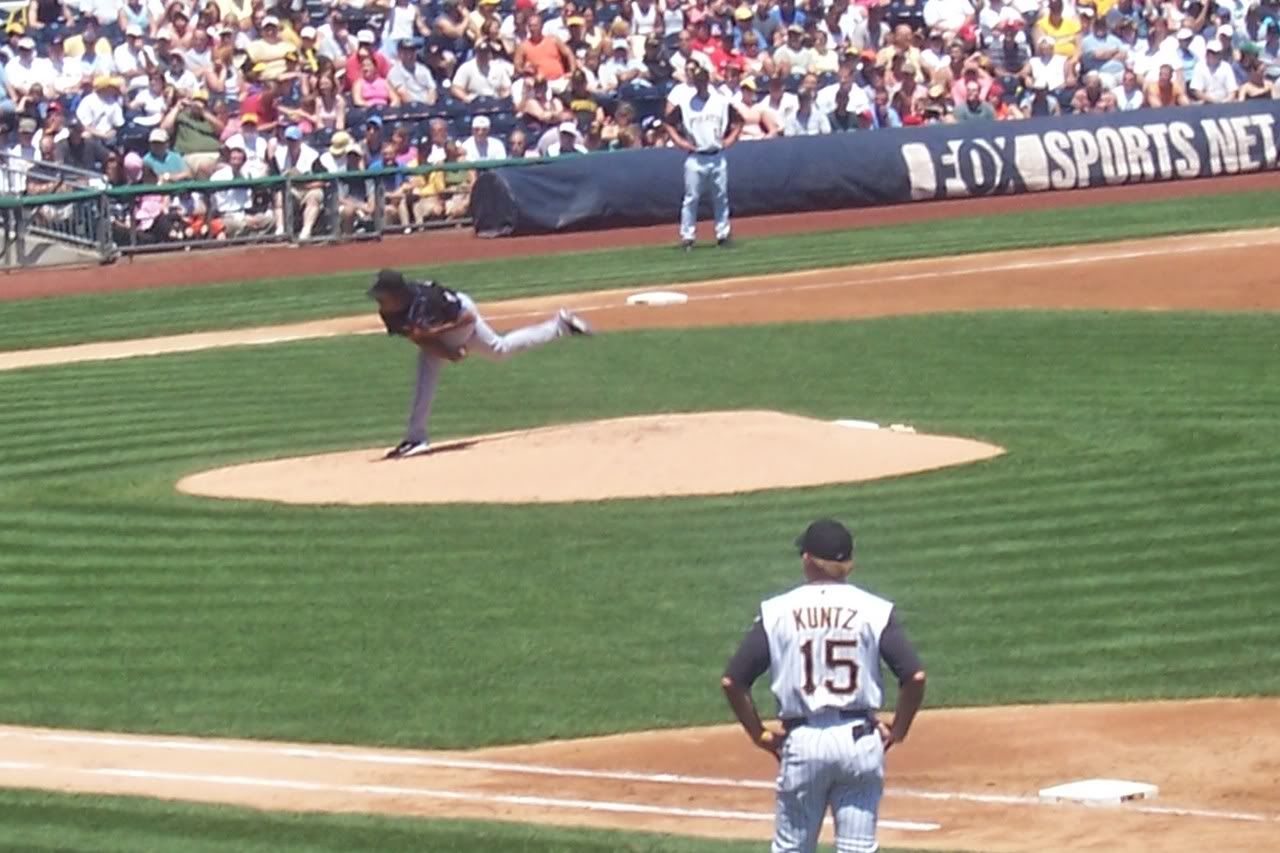 The dubiously-named Pittsburgh 1st base coach watches Pete Martin throw a 'curlball'
A couple of mets share a tender moment of 'team chemistry.'
[Edited 2005-07-11 21:56:25]
[Edited 2005-07-11 21:57:18]