I was driving to work today and heard a story on the news about Mayor Kwame Kilpatrick (Mayor of Detroit) taking about drug use, and how it's everywhere now.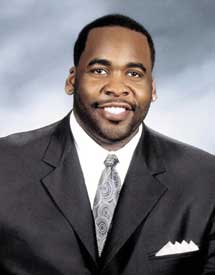 (Quote may not be exact, heard it on the radio)
"Drug use by kids is prevelant in Macomb County, just like Detroit. Drug use among kids is prevelant in Oakland County, just like Detroit. The suburbs are the places where the drug crackdowns need happening, not in Detroit."
Umm.. Hello??? Last I heard, kwame was mayor of DETROIT.. His comments hav infuriated school superintendants and other local gov't people as well. It sounds like he's trying to shift focus from Detroit to other areas..
I might add that I work a few minutes from Detroit.. I work at a hotel. .and it's the people from DETROIT that always come in high to get a room. They are the ones who we have to kick out because of getting high in their rooms. I think only ONCE in the past 9 months have we kicked someone out who was NOT from Detroit due to drugs..
I know drug use is in more then just the ghettos, put people from there tend to use MORE then others..
Way to try to shift the blame Kwame.. I hope you don't get re-elected...
Chris
[Edited 2005-09-16 21:15:01]