If ya'll recall a few months ago I was looking to get a dog and was wondering what kind of dog I should get. Anyways, here she is!!!!! Her name is Maggie, she is about a year old, part boxer part, great dane. She was found in a park, all skin and bones with a litter of 6 new born puppies who's eyes were not even open yet. Luckily someone called the St.Francis rescue and they came and got her. They brought her back to health and raised the puppies. Once the pups were all adopted out momma needed a home too! That's where I came in! This is the most fanastic animal! I can not express how good she is! I love her to death! Enough talk, here she is....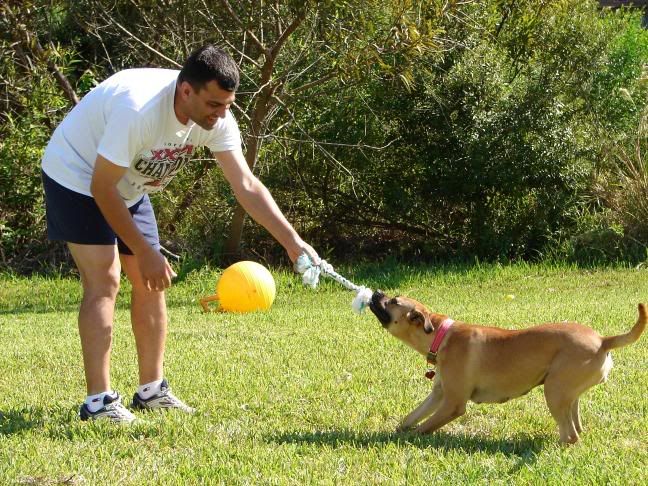 Is'nt she a pretty girl! She weighs about 55lbs.
My new dog inspired my best friend to get a dog too! She got a pure bred Pembroke Corgi from a breeder though. Her name is Gracie, is'nt she just adorable!?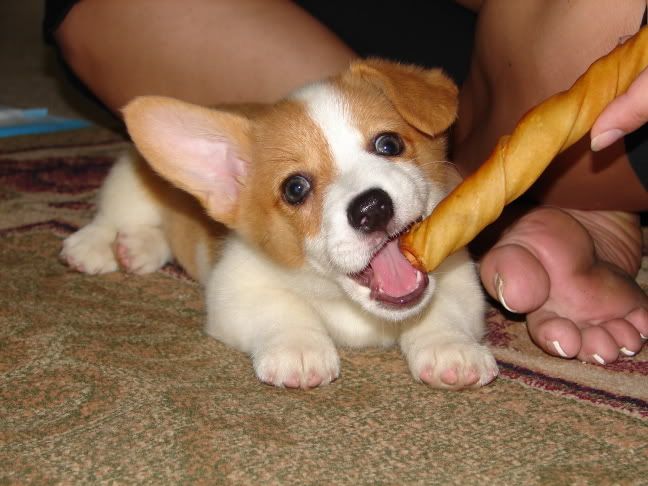 and of course I could not leave out a picture of my beautiful kitty Golden Meow.....I rescued him about 2 years ago.
Your turn! Show us your fur babies and share their stories!
SWA TPA