Haha, yes! After an amusing talk in the chatroom, I was talked into making this thread
Of course, I'll start out... not only with one pic... but a couple... :|

Smallish...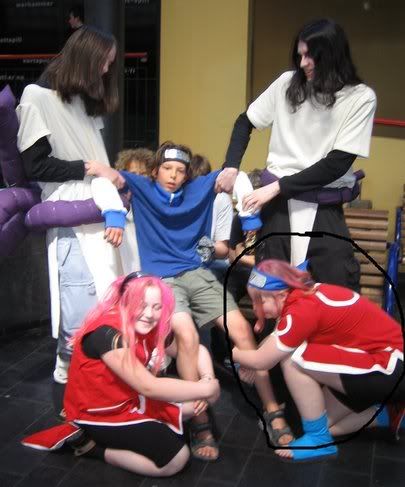 A bit bigger...
Story behind this? A BET!!!... I wish
Actually, I was talked into it by a couple of fellow Japanese animation (anime) fans... I was going to a convention in Norway and it turned out everyone else was dressing up... so I had to too... All cosplayed characters in this picture are from the anime "Naruto"... you get a cookie if you know the series and who we're cosplaying
So go on, don't be shy! Can't be as bad as mine!