For the first time, we head across the Atlantic to pile on a European city, so here goes:
It's coppered roofs and imaginative spires depict the seat of a powerful empire. Alas, that was a thousand years ago. Today, while Denmark still has a queen, or something, her main duty is cutting the ribbon at IKEA openings.
Copenhagen, however, still retains much of that wealthy city feel. Especially when you're trying to buy a beer. At the equivalent of $8 in that funny currency with the hole in the middle that the Danes use, Danish beer is more expensive than prescription medication, and about as tasty.
As you wander the streets (Stroget, pronounced "Strghrghrg-gulp," and Kongens Nytorv, pronounced "Kglluuuhh"), you'll doubtless ponder the same question that visitors to this capital have been asking themselves for hundreds of years. "Why am I here?" is a common one, as is "What time does my flight leave?" Fortunately, the residents of Copenhagen are happy to answer that question, when not shivering too hard in the Scandinavian cold for their words to be understood.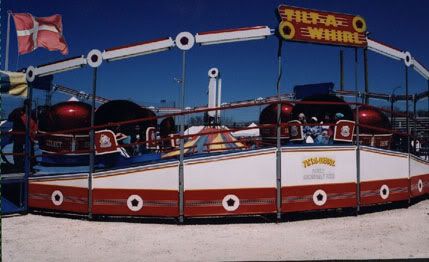 Tivoli Gardens, the "Danish Disneyworld"
Another thing that Copenhagen is known for is its women. You know that popular characterization of Scandinavian women being beautiful and sexually free? They're talking about the Norwegians and the Swedes.
A Copenhag in traditional dress
Finally, the most damning indictment of Copenhagen (besides the consistently awful play of F.C. Kobenhavn) is that a guy like OYRJA can get a job there, proving that professional standards as well as personal standards are in the gutter. Hell, even their red light district is half-ass.
For your roasting pleasure: Copenhagen, Denmark. Feel free to pile on.