Should the protesters that took part in demonstrations in London be prosecuted?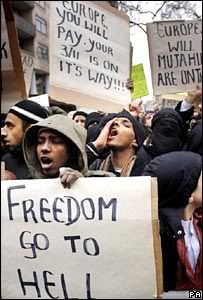 Muslim protesters who threatened violence during a march in London should be shown "no tolerance", the Conservatives have said.
Shadow home secretary David Davis said some of the placards held amounted to "incitement to murder" and protesters should be dealt with firmly by police.