Ok, so the last thread was getting kind of big for a photo thread so I figure, time for a part 2!
Here are some cute pictures from where a turtle crawled into the back yard and Maggie had no clue what to do about it! She barked and postured and watched it. She followed it, sniffed it and tried to play with it! This just happened and I was laughing my butt off!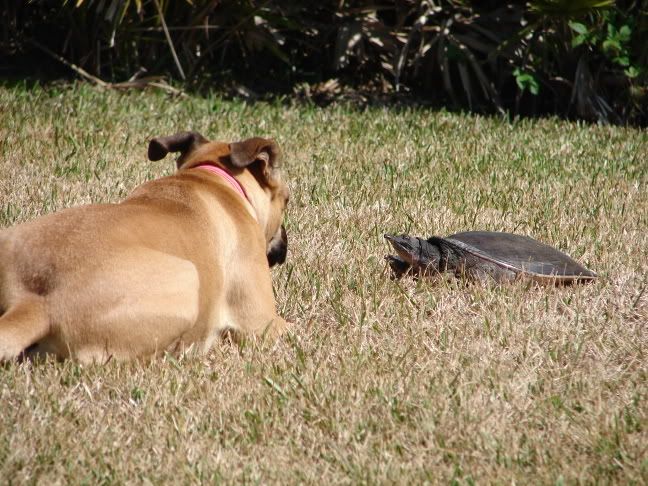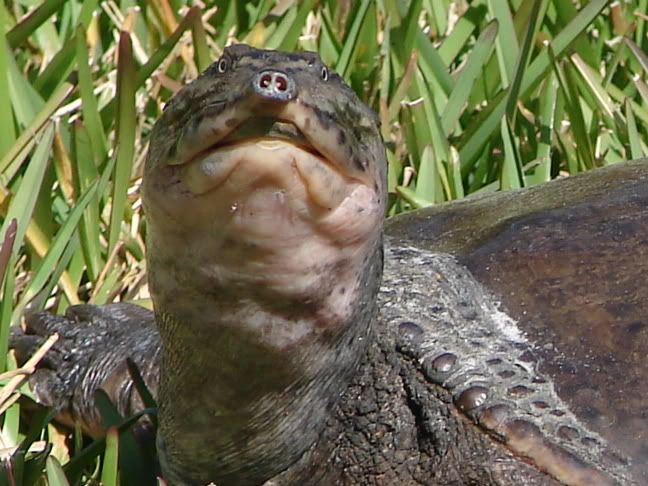 This is one homley looking turtle! Sheesh!
SWATPA