So what do you guys collect? for me, it runs in my family to have a range of musical instrument's..
After the unfortunate death my my grandad we had to go and collect all of his bango's, yukes and guitars.. I was amazed at how much he had! this is just a small portion of what he had...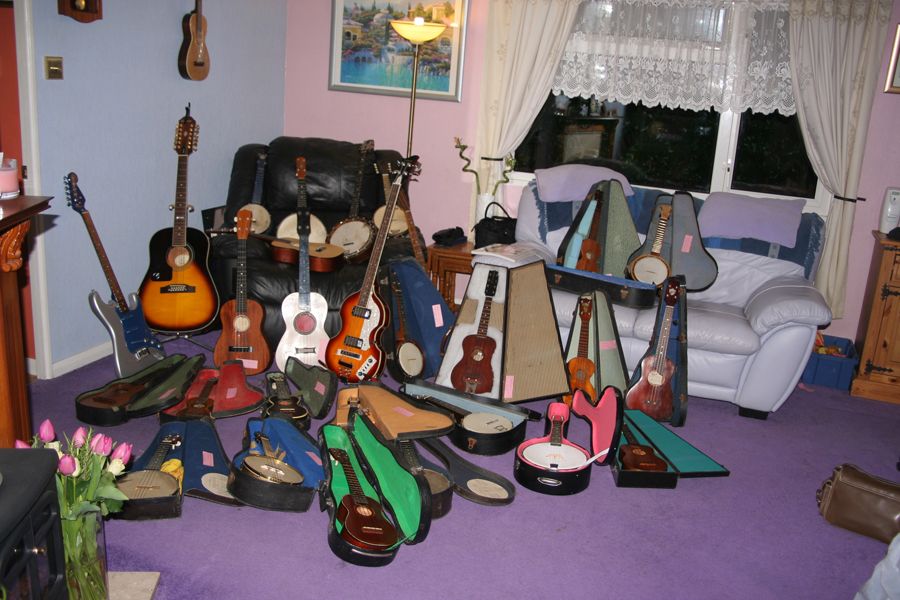 So it got me thinking, what do you guys collect?
Just wanted to add, see that boootiful bass guitar?
[Edited 2006-04-07 13:23:15]