Srbmod:
Thanks for the link.
http://en.wikipedia.org/wiki/Chrysler_K_platform
Srbmod:
Thanks for the link.
http://en.wikipedia.org/wiki/Chrysler_K_platform
OK, I'll admit that I have an unhealthy fascination with Chrysler K-cars.
Despite poor reliability, I really like the 'look' of a lot of Chrysler/Dodge/Plymouth K-cars. I think that style-wise, these cars were magnificent but came up short in reliability and engineering wise. I used to own a 1987 Chrysler LeBaron convertible (pictured below).
Great 'looking' car but the front-drive 2.2 turbo I engine was a very bad idea. It would have been great if it was rear-drive and had a 318cu" V8. Then Chrysler would have had a serious competitor to the Ford Mustang and Pontiac Firebird Trans Am.
I liked the verbal alert system, digital instrument gauges, wood grain dash, Corinthian leather interior, chrome grille, concealed headlights and full-width horizontal tail lights.
Some K-based cars came with a HEMI.
OK it was a 2.6 liter 4cylinder hemi but it still qualifies.
That was probably the most reliable engine and the most powerful but only put out 110 HP. However there was the 2.2 IROC Daytona turbo that came with the 1992-1993 Spirit that put out 220 HP.
The largest engine was the 3.8 V6 offered in the Imperial and 5th Avenue in the early 1990s
Any other current or former K-car owners?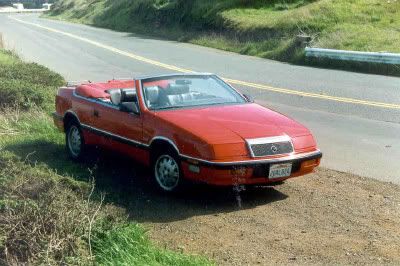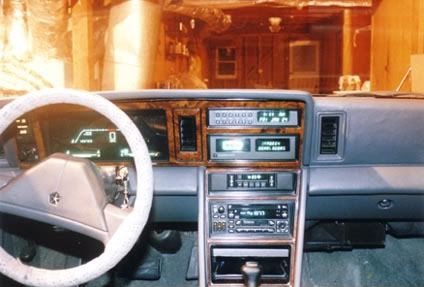 The Chrysler TC was interesting.
An American brand with Maserati interior (Italy) an doptional Mitsubishi V6 engine (Japan)
A true international exotic sports car.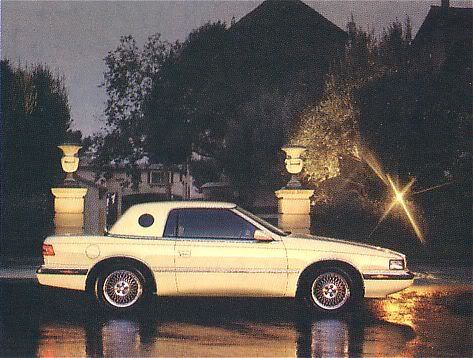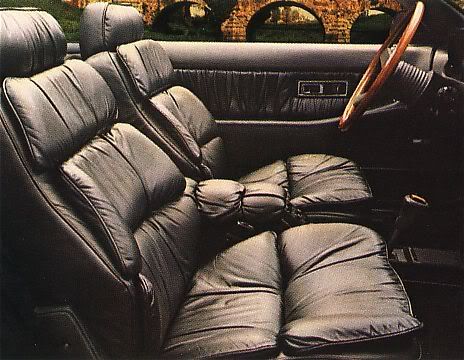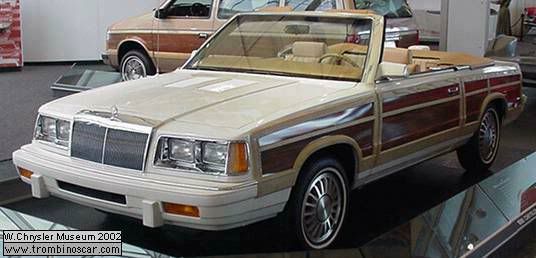 Can you believe there was a stretched limosine K-car from the factory?
1983-1986.