Yay, the 1st official Bochum A.net meeting just ended and it was fun! We were 4 A.netters but unfortunately had Patrick (ACDC8) to leave way too early because of the bad train connection to his hometown (the train schedule sucks on Sundays). Anyway, here is a group picture when we said goodbye to him at the train station: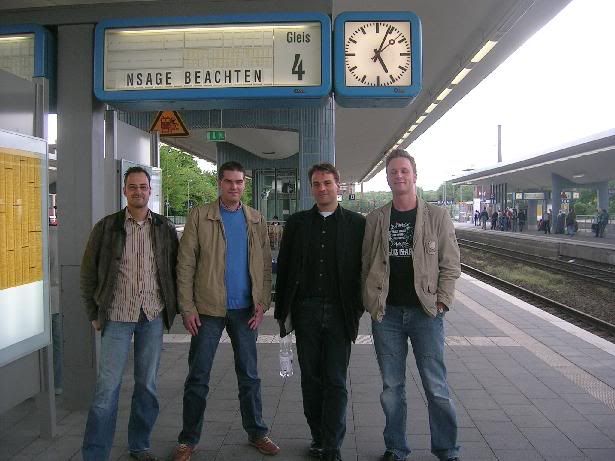 From left to right: Patrick (ACDC8), myself (Sabena332), Frank (Leskova), and Frederik (DTManiac).
Eventually, Frank, Frederik, and myself decided to do some bar hopping and to have the best "Currywurst" in the world: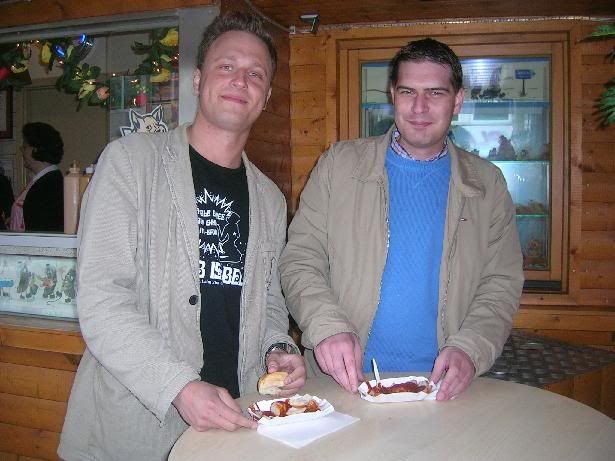 Yes Andreas, the best Currywurst is from Bochum, stay away with your Berliner copycat crap
Later in the evening we went to the Tucholski Bar to have a few drinks more, we decided for Weizen after we already had enough Pils (mushrooms
):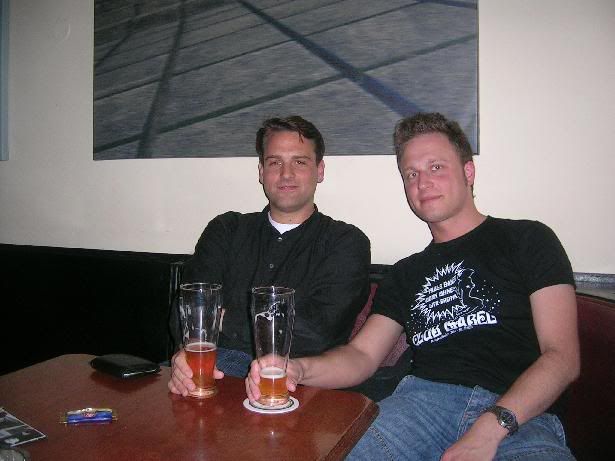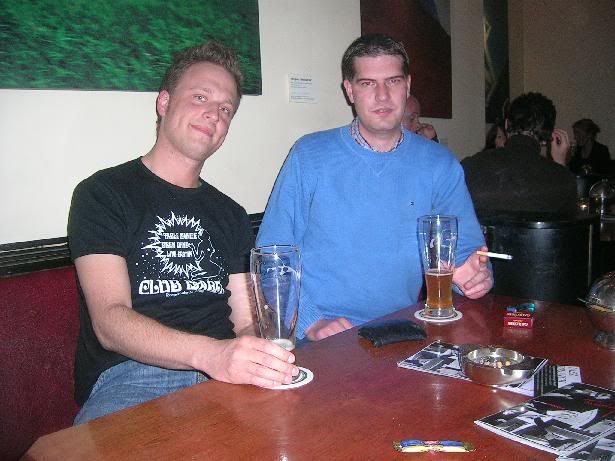 Yes, I already felt a bit dizzy when the last two pictures were taken
It was a very nice afternoon/evening, we had more than enough laughs and more than enough beers.
Patrick
[Edited 2006-05-28 23:12:13]