Having just returned from escorting a fam-trip / seminar at sea onboard Marco Polo, thought it would be interesting to see who has sailed or visited what.
Marco Polo was great. So much better than i thought. Sometimes, I dont need 15 restaurants or rock - climbing walls. Just good food and wine, great service, a comfortable bed, and interesting places to visit, in this case, Stockholm, Helsinki, St. Petersburg, Klaipeda (Lithuania), Ronne (Denmark) and Copenhagen. I love the teak decks, the fact it was a "real ship" with slightly sloping decks, and that it has probably sailed round the world more times than I have had hot dinners. Yes the age on board was pretty old, but there were a few "young-uns" on board so the Charleston Lounge was the nightclub until the small hours most nights!
I want pictures though.. lots of pictures. Apologies in advance to dial-up users, but I want to see where people have been (oo-er!)
So, my picture-fest is as follows:
Marco Polo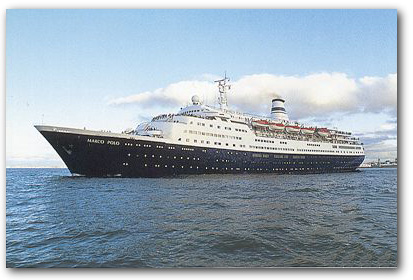 Norwegian Jewel
Norwegian Dawn (with her "smile")
Norwegian Sun
P&O Aurora
Disney Magic
Thomson Sapphire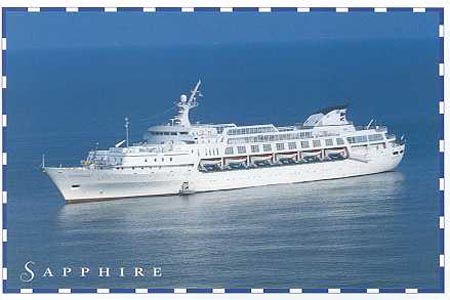 Thomson Emerald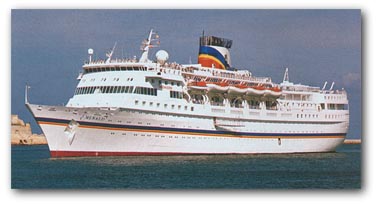 Thomson Topaz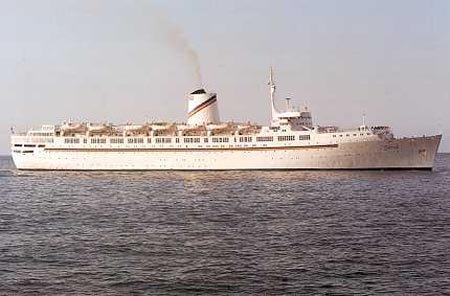 Thomson Spirit
P&O Oriana
RCI Freedom of the Seas
Fred Olsen Braemar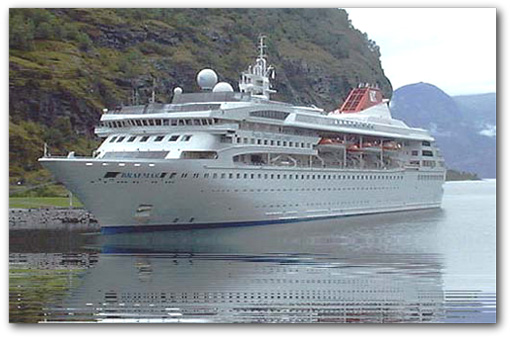 Think thats it. Now your turn.
Mark