This summer, I had the opportunity to crew on a hot air balloon tour for three weeks. The Brother Colour Tour consists of 3 balloons - one red (mine!), one yellow, and one blue - which are flying across cities in Ontario and Quebec to promote Brother printers. As crew member, my job was to assist with set up and inflation of the balloon, drive the chase van to a suitable landing field (and, if possible, be on the field before touch down), and then pack everything back up.
Here are a few photos from a morning flight over Montreal, taken by a passenger:
Planning the launch field and general direction of flight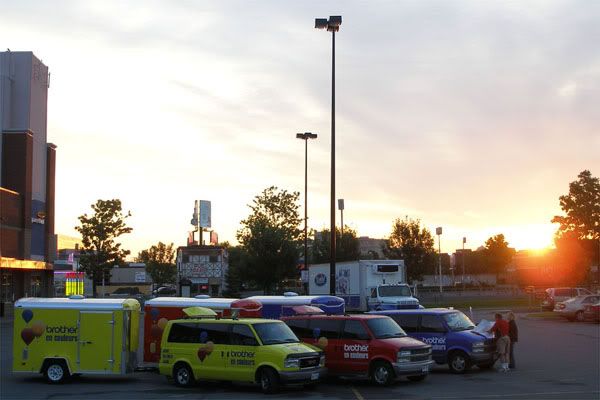 Cruising over the intersection of the A-15 and A-20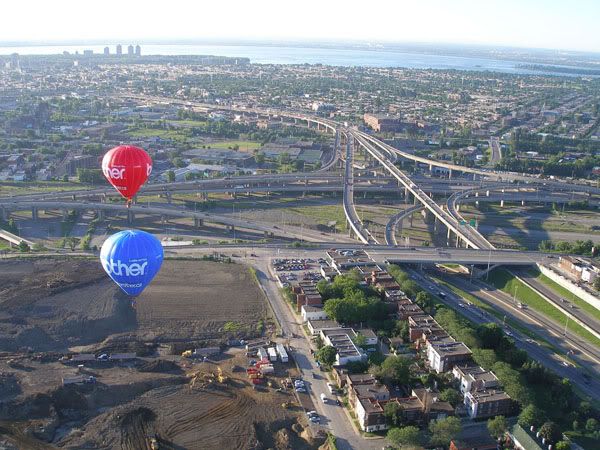 Flying low over Nun's Island (Ile des Soeurs)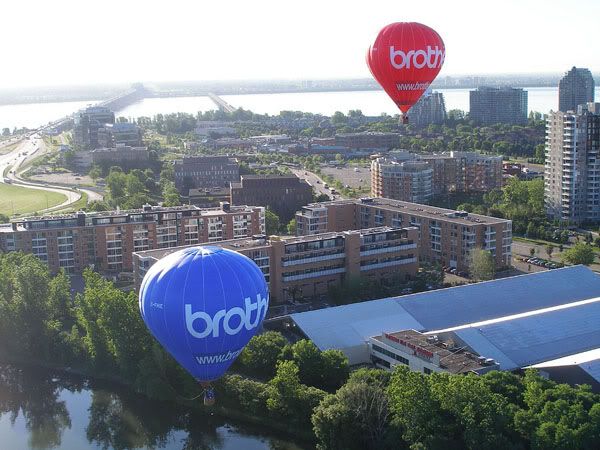 Approaching the Champlain Bridge
Looking back on the city from up high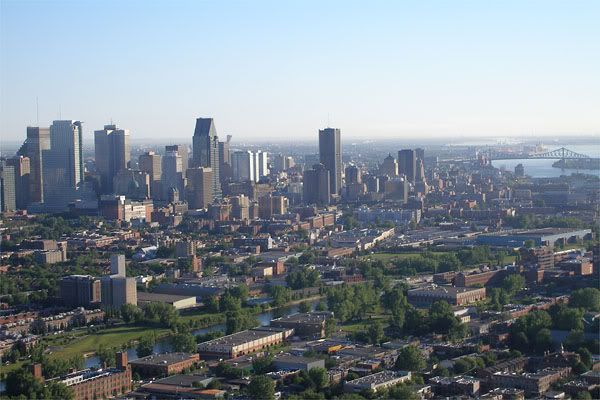 At 5,000 feet to catch some faster winds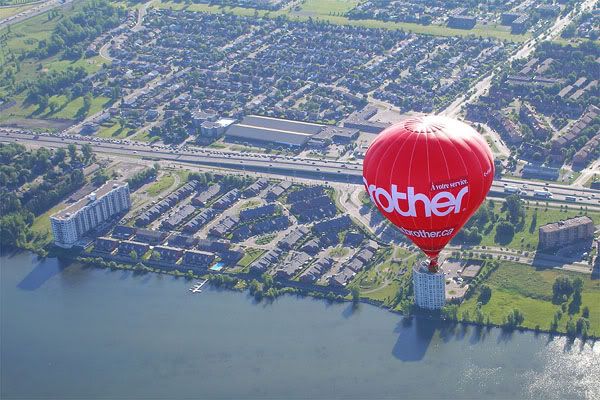 Blue and yellow chase, as seen from the air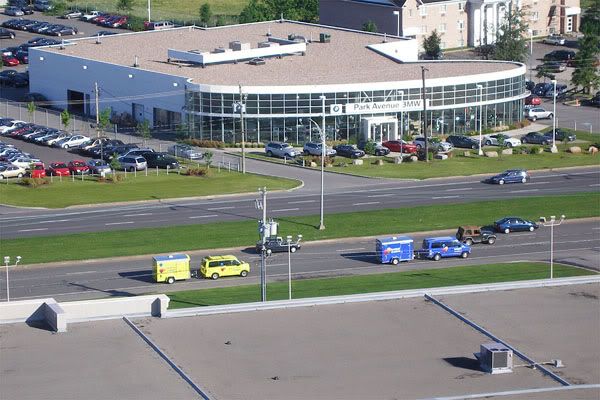 For those in Ontario and Quebec, keep your eyes peeled for these balloons, as the tour runs until mid-September. Hope you enjoyed the photos!
A346Dude