I was well on my way into this adventure before the current issues between Israel and the terrorist Hezbollah, and spent some of the time on this adventure working as well. The events of the Middle East in the last ten-twelve days has been horrific, bombings in India, war in Lebanon/Israel, war in Iraq and Afghanistan . . .
Here are some photos I took while out and about in Eastern Alaska . . .
The wildlife was abundant - bears literally everywhere . . . I have those photos on the office computer and I'll upload them to photobucket and post them on Thursday. Also, the standard issue moose, caribou, porcupines, fox, wolf . . . and the occasional Copper River Red Salmon on the line . . .
Wrangel/St. Elias Mountains as seen from the Richardson Highway between Glennallen and Valdez.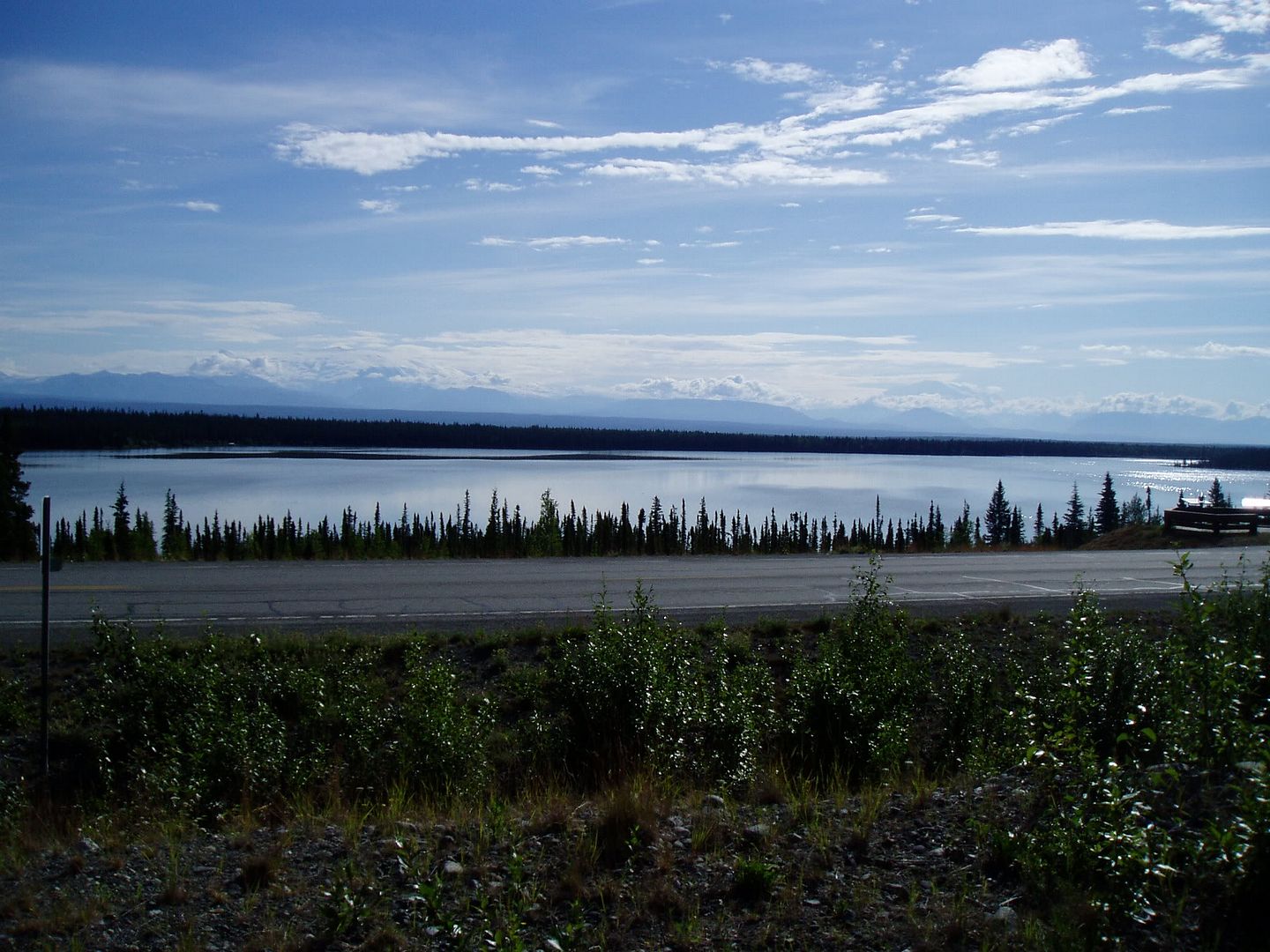 Worthington Glacier, Thompson Pass, near Valdez, Alaska
An old railroad tunnel near Valdez, Alaska - never saw a train . . .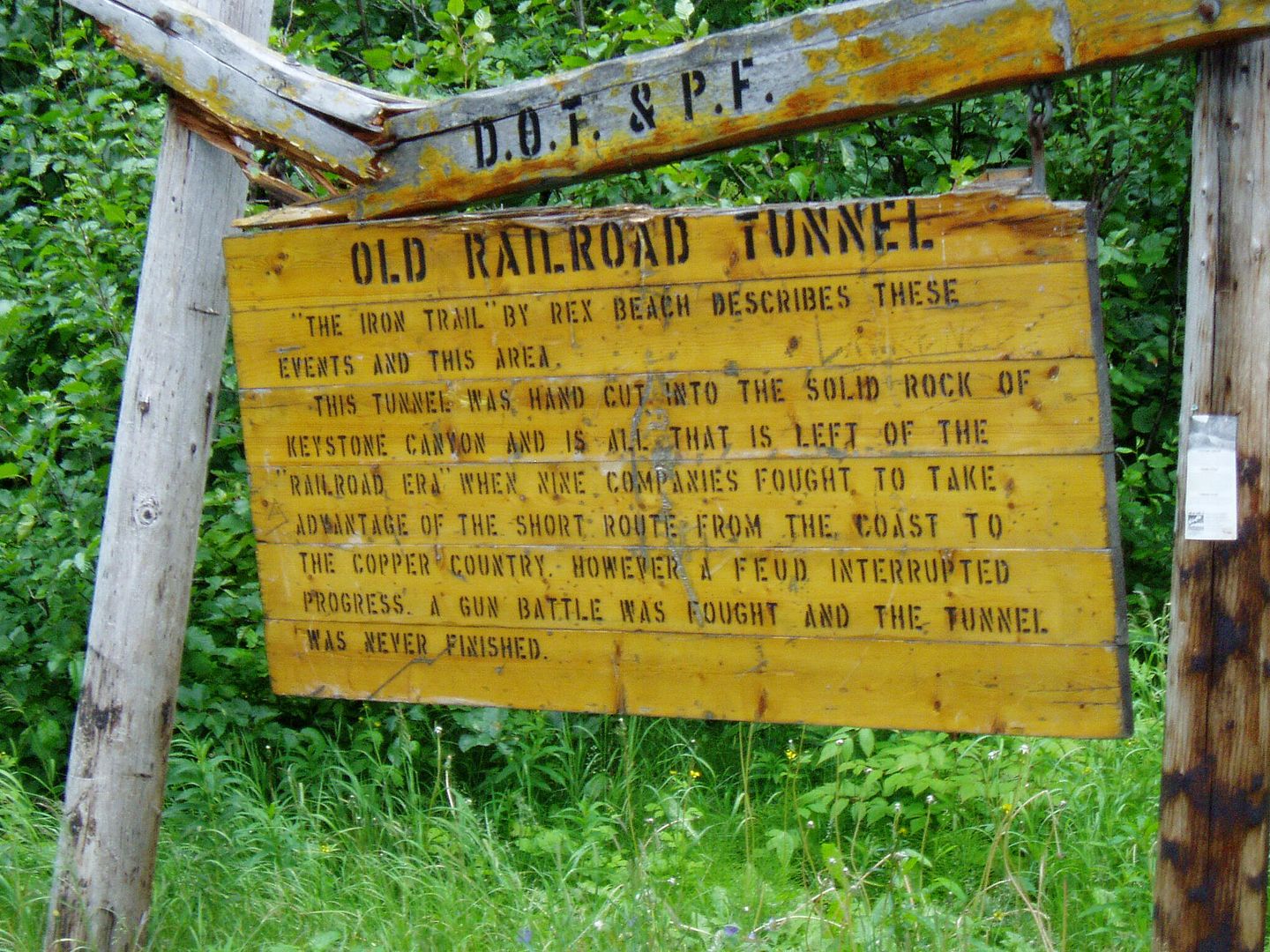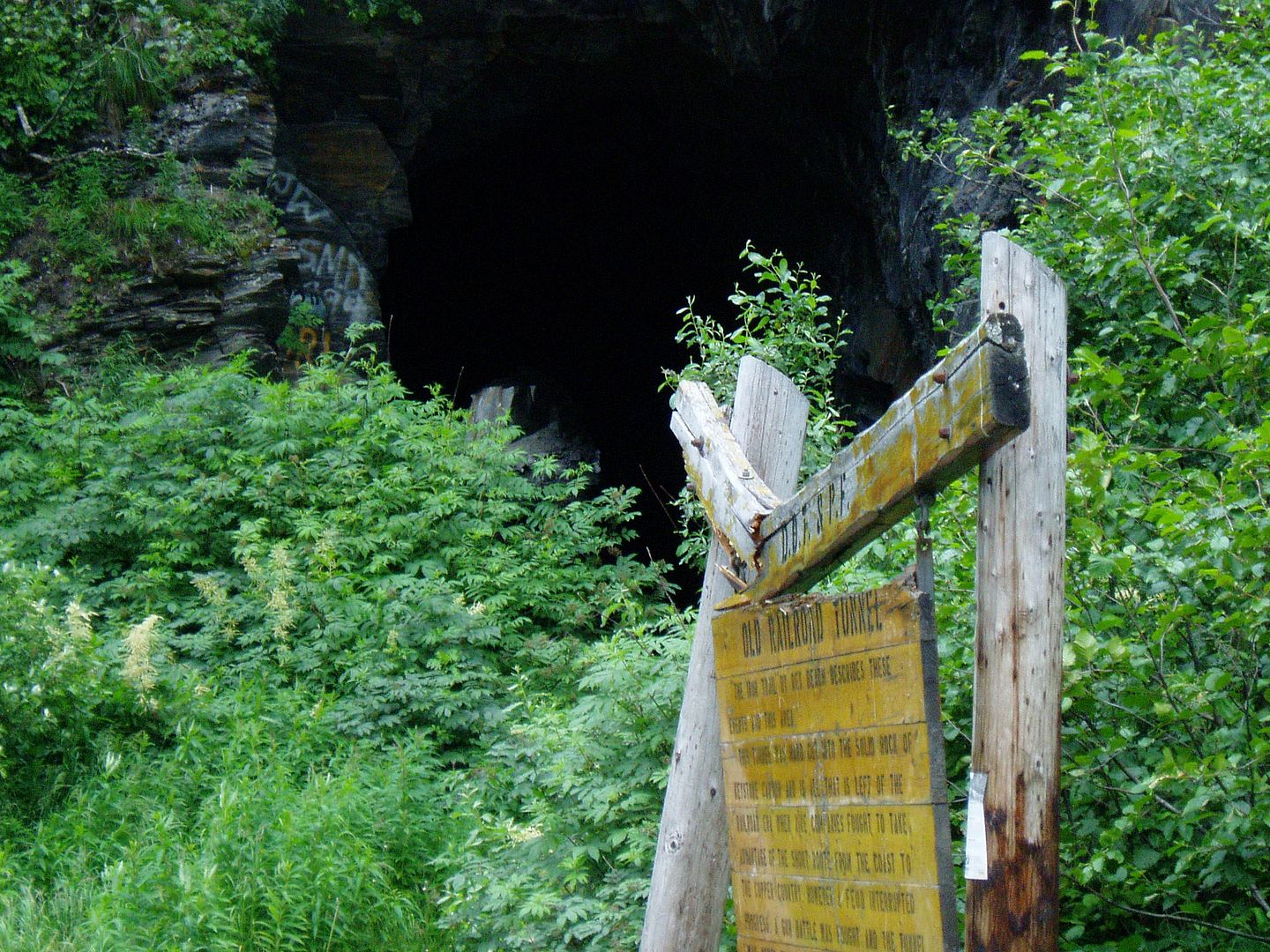 Mt. Logan, the western edge of the Wrangel/St. Elias Mountains. The third and fourth and fifth tallest mountains in North America are in this range.
Keystone Canyon south towards Valdez, Alaska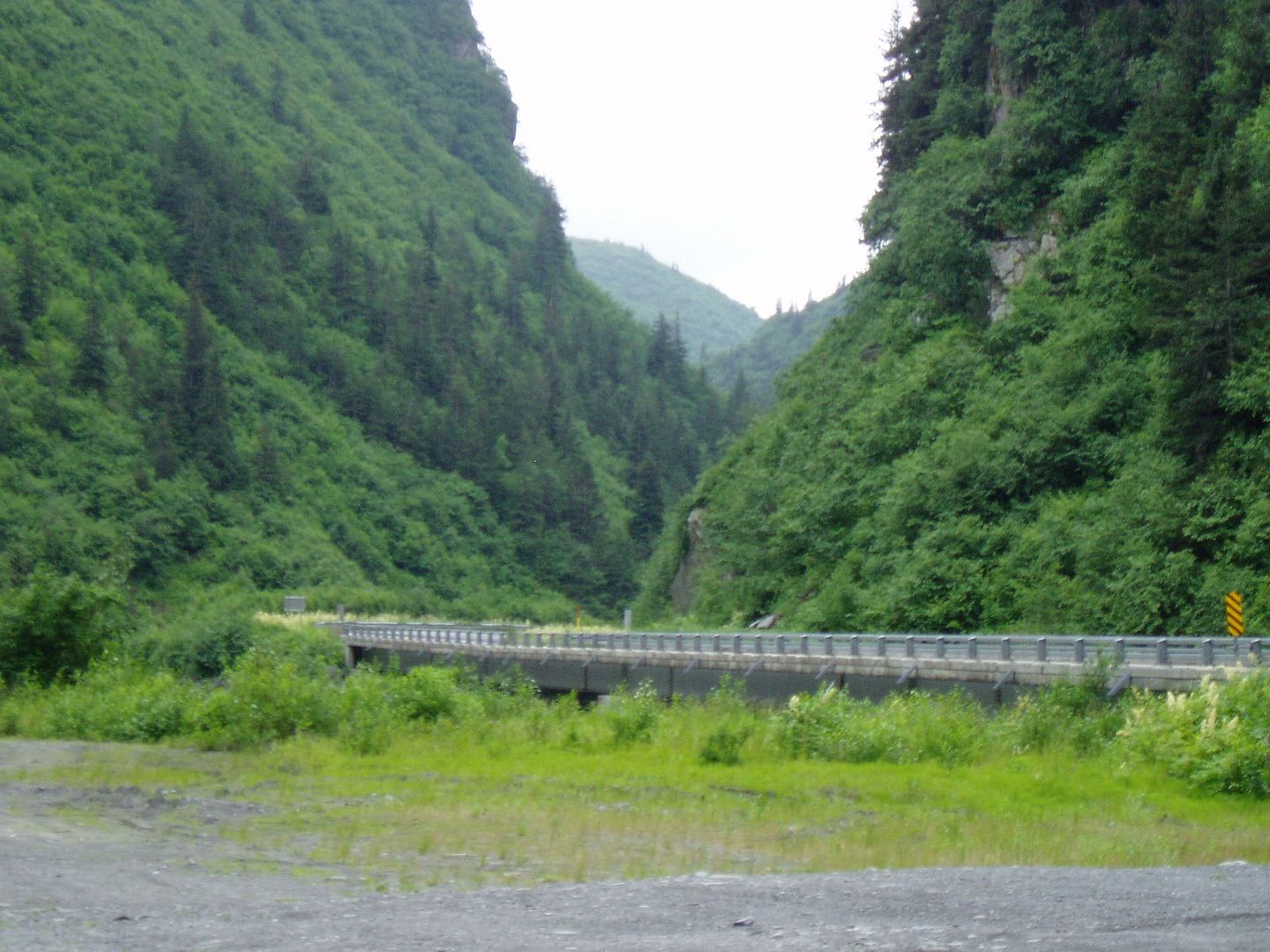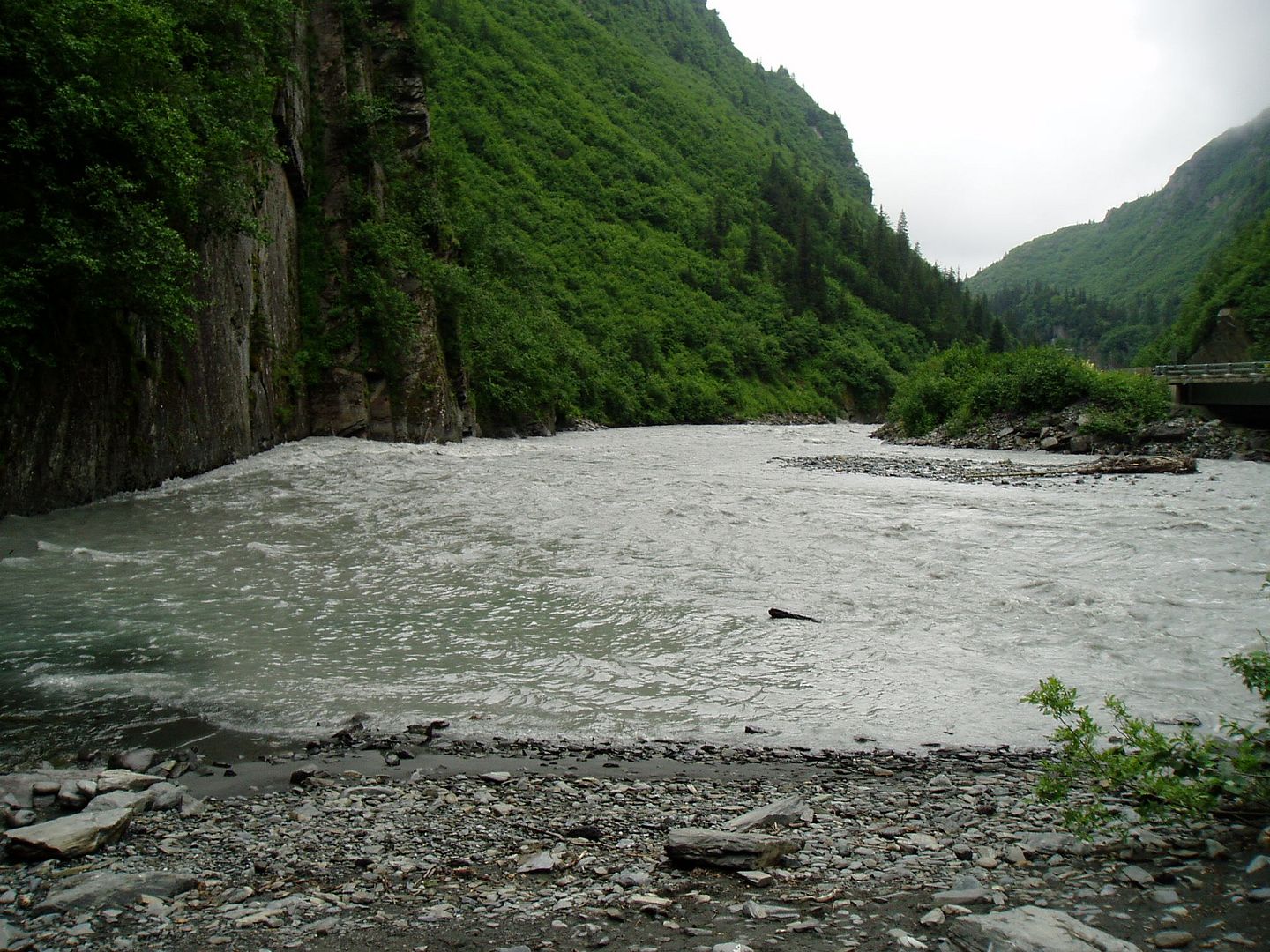 Looking north off Thompson Pass - average snow fall each winter over 700 inches (record over 900 inches) the "trail" is the buried Trans-Alaska Pipeline, the Richardson Highway is off to the right.
Home Sweet Home for the last 11 days . . . .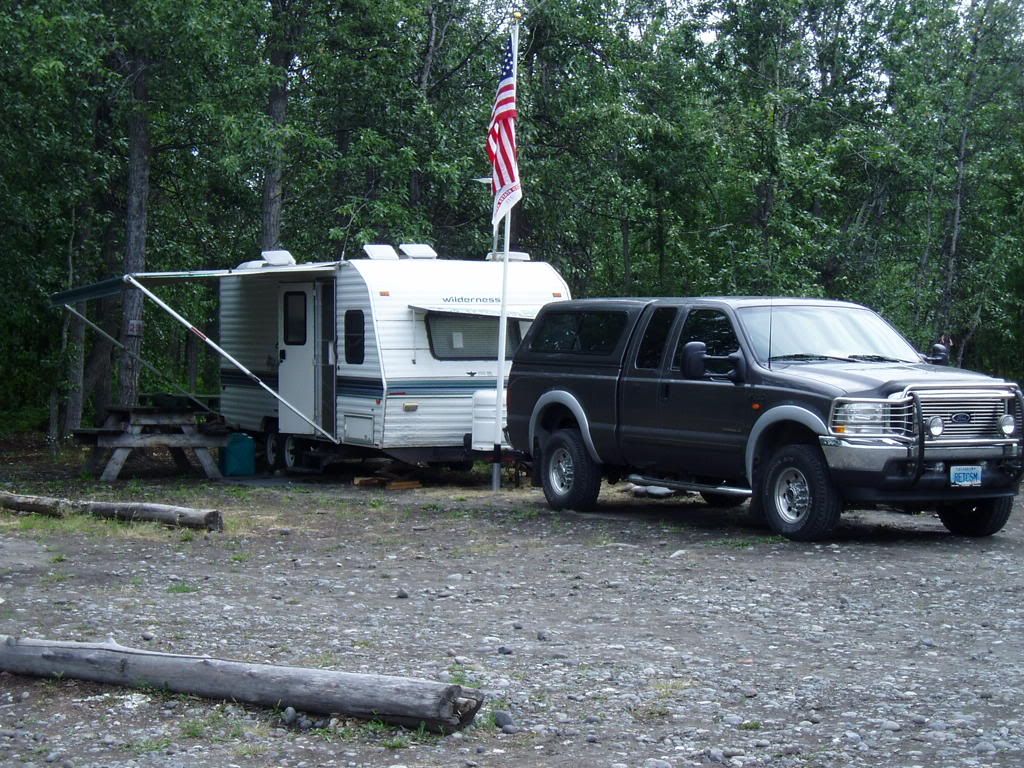 View from the from porch of the Home Sweet Home - twenty five feet from the front door
My two favorite flags . . . . flying from the staff on the camper . . . damn this is a great picture!!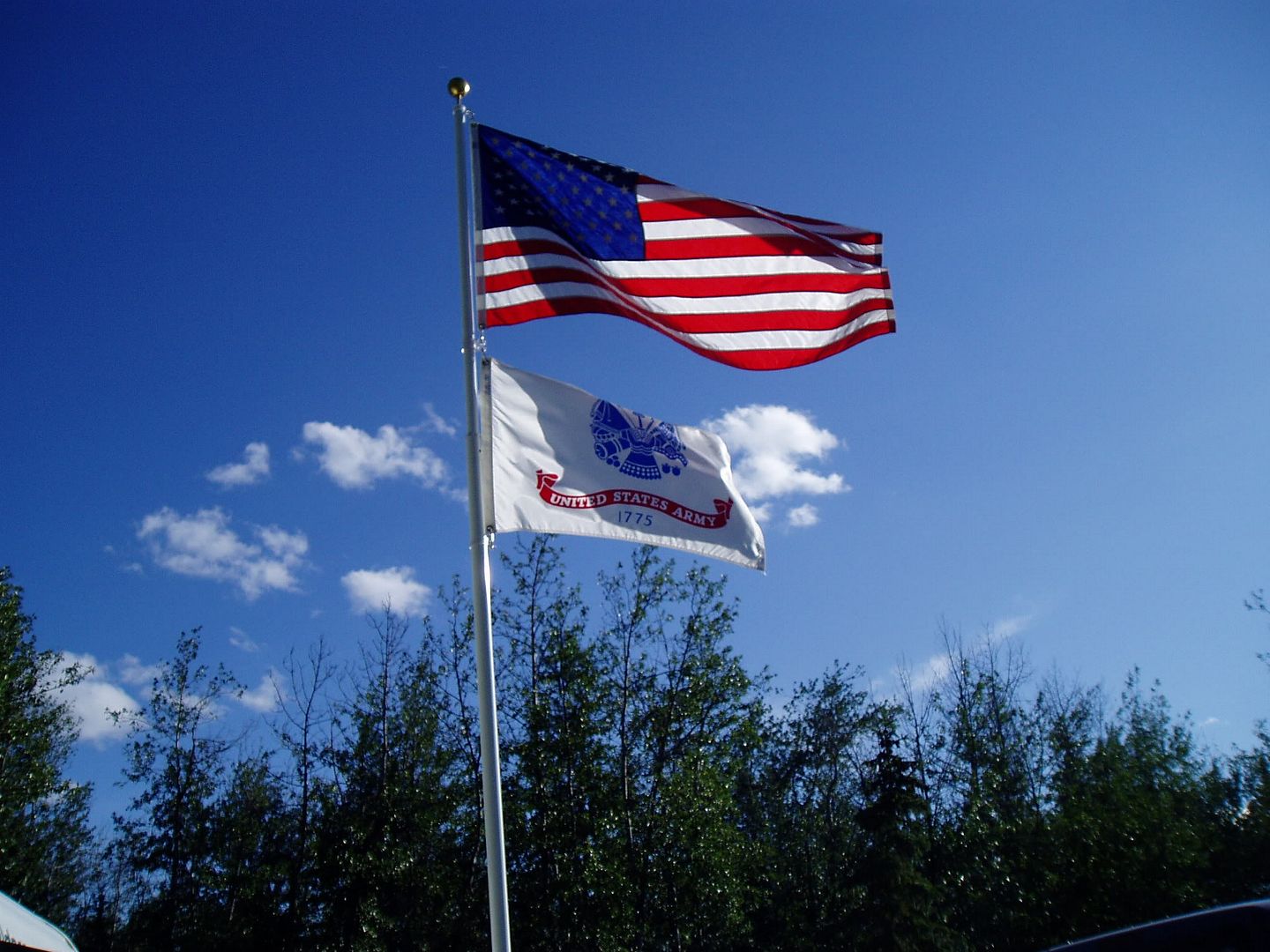 This wasn't strictly a play time trip. I did some work while I was out - some might have noticied the absence of my obnoxious self . . .
.
Only managed to catch but TWO lonely, small red salmon. I did go up to the Gulkana River and the Kings were running like crazy . . .I didn't fish for them . . . I had other things to do at the time.
Back to my regular, able to post constantly on Thursday.
I'll post the animal pictures when I get to the company computer.