So, we're back from the Arctic Ocean! I'm back in Germany and... it's dark outside! That is sooo scary! I haven't seen darkness for 5 days. And it's warm again. But I'm already missing the solitude of 78° North. What an unforgettable A.net meet. What a great time we had!
But let me start from the beginning. We were 4 people who dared to leave civilization for a couple of days: From left to right, me, Dan (PlymSpotter), Rune (DYFlyer) and Frederik (AirPacific747).
We all came in on a wide variety of flights, Dan had about 9 inbound flights carefully scheduled, and in the end we all met at the tiny airport of Longyearbyen, surrounded by barren tundra mountains and endless glaciers. And abandoned industrial buildings and mines.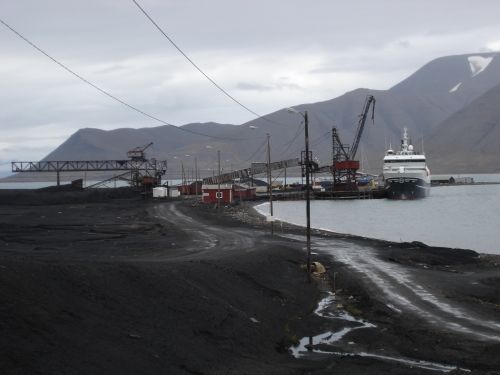 We spent most of the time hiking around this very strange and unique place. At one point, on a 10+ hour walk, we entered an abandoned mine. Very creepy.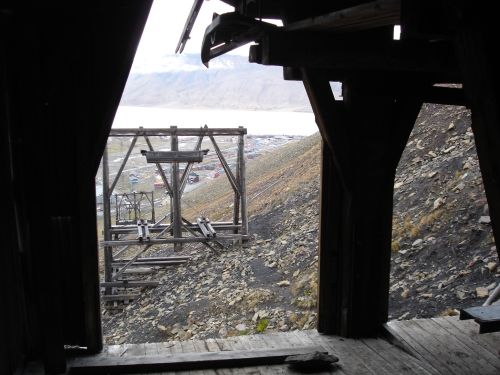 This is our "base camp". My tent was so small that I couldn't even sit up in it, while Frederik's tent was like a B737 hangar.
One highlight was a roundtrip flight on a Do228 to the mine Svea, which was completely free, after I told the mechanic that we're A.netters and Rune talked to somebody on the phone, and somehow we ended up on the passenger list.
Since I only had a point-and-shoot and the others had huge cameras (along with the C vs. N wars), I'm now going to leave it to the others to post pictures. Rune shot all of the rare airplanes, down to the last Soviet helicopter, Dan has the complete catalog of arctic flora, and Frederik has all of the wildlife covered (after he realized that running behind a polar fox and wildly waving with his arms is not a good way to get a decent picture).
Well, in the end we did a lot of interesting things, and didn't sleep a lot. Well, how are you going to sleep when the sun is up 24/7? Here we can see Dan, tired after a couple of nights without any sleep.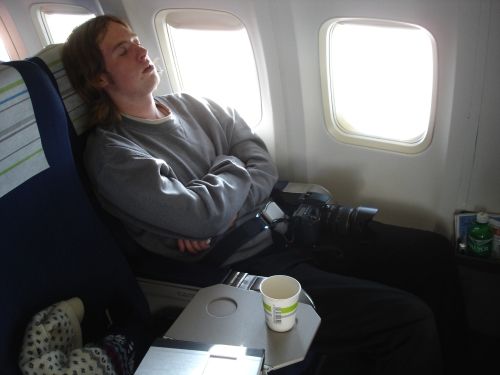 I'm sure the others will post a bunch of pics, Dan will probably add them to his web album. We'll also see some trip reports in the next days, as well as the first A.net uploads on Svalbard... that's right, there are no pictures of that place in the database yet!
Again, I'd like to thank the 3 others for the unforgettable trip we had. Without any doubt we'll do something similar next year... but to a warmer place this time!
Greetings!
Soren