Hi Folks,
As I promised I have written my report on wisdom teeth removal. Its been since January I have to get them out but I've been postponing the date until August, where I have some days off.
I already had one tooth removed back in 2002 and it wasn't exactly a nice experience. I was to get them removed last Friday but in fact the dentist just wanted to see how things were since he was a surgeon my dentist refeered me to. He also wanted to send me an antibiotic so I could take before the operation to prevent any infection!
Here is the chronicle of this day.
9:00 am:
Time to wake up. Only 3 and a half hours left for the big moment . I wasn't too nervous. After all ,there are much worse things that can happen in life.
10:30 am:
Time for breakfast. As I won't be able to eat solid stuff for a while, I took a copious meal .
Mmmm
A picture of the pancake mix my mother made
Here is a picture of the breakfast. My last normal meal for at least days
11:55 am:
Time to leave !
Car:
Mitsubishi Colt
Parking:
Number 33
Registration:
VD 258 485
Seat:
Left front seat
Destination:
Geneva
Date:
August 28th
Time of departure:
11:45am
Time of arrival:
12:15am
Load Factor:
3 people
My mom drove me to Geneva and my dad was there to accompany. We left at quarter to 12 and the ride took about half an hour . There was quite a lot of traffic going on since that was the time people were off to lunch.
We parked the car right next to the point where the lake becomes the rhone river again
12:15 pm
Here are a few pics of Geneva that I took on my way from the parking lot to the dentist
Ile Rousseau, small island at the point where the lake become the Rhone river again

It was about 15 minutes before I got to the Dentist


Stairway to heaven?...not so sure...



12:30 pm
I rang the bell and the secretary told me I could go into the waiting room



CLICK HERE TO SEE A VIDEO OF MY IMPRESSIONS BEFORE THE OPERATION



I waited 10 minutes and every second was longer and longer as I wanted to get through this as quickly as possible. The dentist's ssistant finally told me I could come.

So there I went , a bit nervous indeed.
Here are pics of the room I got my tooth extracted and the view outside


12:45 pm

The dentist came and he prepared everything.He was going to take away two teeth. The upper and lower one on the left side. He started by putting anaesthesia around the lower tooth, told me to rinse and then he started putting around the upper tooth. The upper wisdom tooth hadn't yet come out and was still under the gum. Thus this would require a bit more anesthesia since he would have to incise the gum.
He waited 5 minutes the time the anesthaesia made effect.

1:00 pm

And off he went! It was much less painful and much easier to take away than the one 4 years ago. Alittle effort and away it was! He made some stitches and it was done.
Now it was time to attack the second tooth.
He started by incising the gum but fortunately the anesthesia made a good effect. He then tried to remove the tooth but it was harder than he tought. He had to make a hole with a drill and I can tell you, I JUST DON'T like that noise...arrgggh.
Finally after 15 minutes it was all over and he stitched.

1:30 pm

The operation was finally over! I had to wait 5 minutes to make sure the bleeding had become less important


CLICK HERE TO SEE A VIDEO OF MY IMPRESSIONS AFTER THE OPERATION


My parents were waiting for me and I we were off to go back home !


Car: Mitsubishi Colt
Parking: Number 345
Registration: VD 258 485
Seat: Left front seat
Destination: Geneva
Date: August 28th
Time of departure: 1:30pm
Time of arrival: 1:55pm
Load Factor: 3 people


Whilst I was in the car I felt the anesthesia was fading away so I took my first pain killers . I was impatient to get home!
After 25 minutes there I was and first thing I did was put a cold pack on my cheek. The worst was that the only fact of talking hurt big time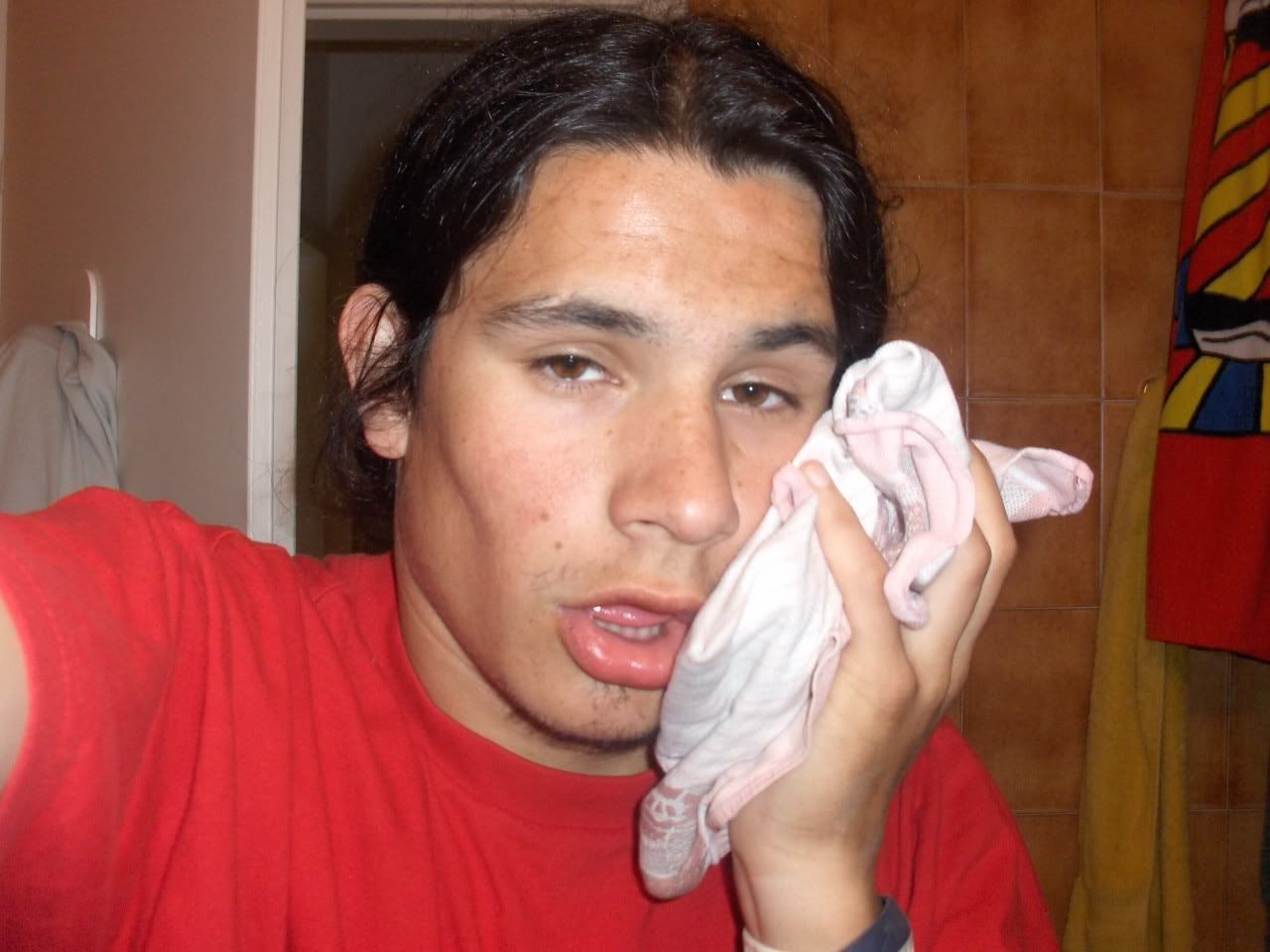 My pain killers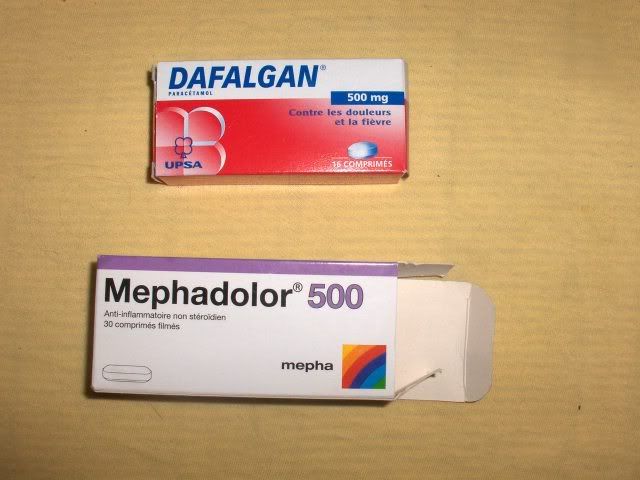 CLICK HERE TO SEE A VIDEO OF MY IMPRESSIONS ONCE I GOT BACK HOME

I was quite hungry by then so I ate some jelly with Ice cream, which I guess I will be having quite a lot of these days




hope you've liked my little report. I'll be giving you more news of how everything goes. So far I am writing with a cold pack on my left cheek cause the pain is still present.

Have a nice day

[Edited 2006-08-28 16:00:45]