An apartment building close to mine in Abu Dhabi was demolished in a controlled explosion yesterday, and I managed to get this video clip.
Note that the first to run were the police! It was quite an experience to be so close - especially getting caught in the 'cloud'!
Before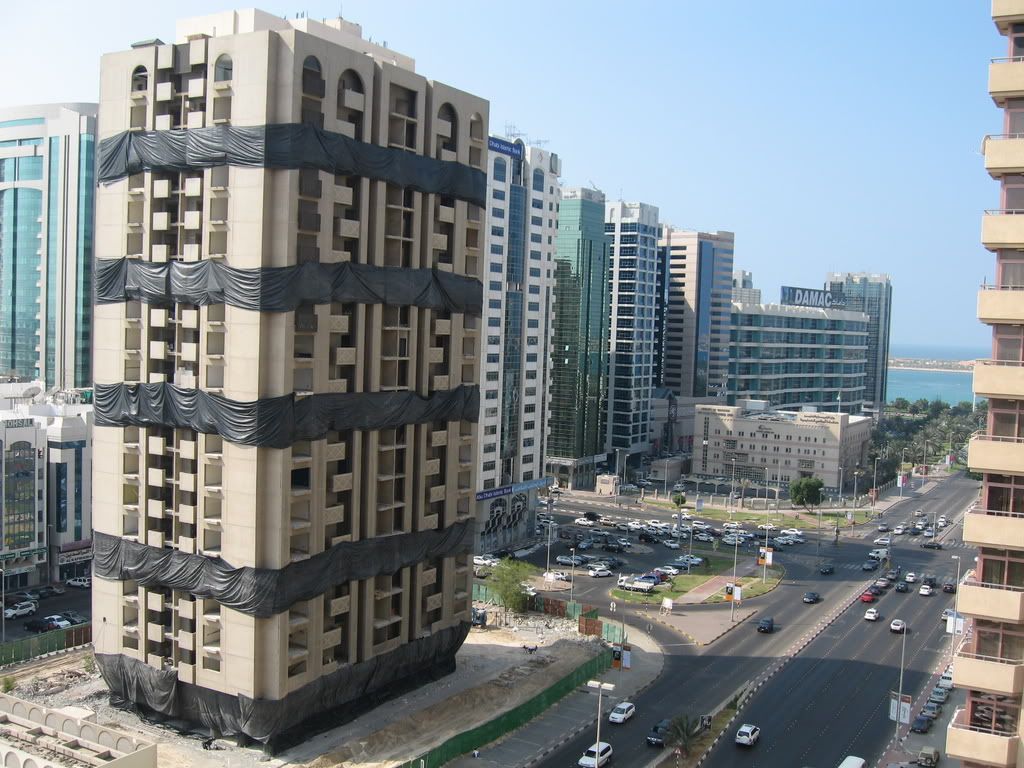 After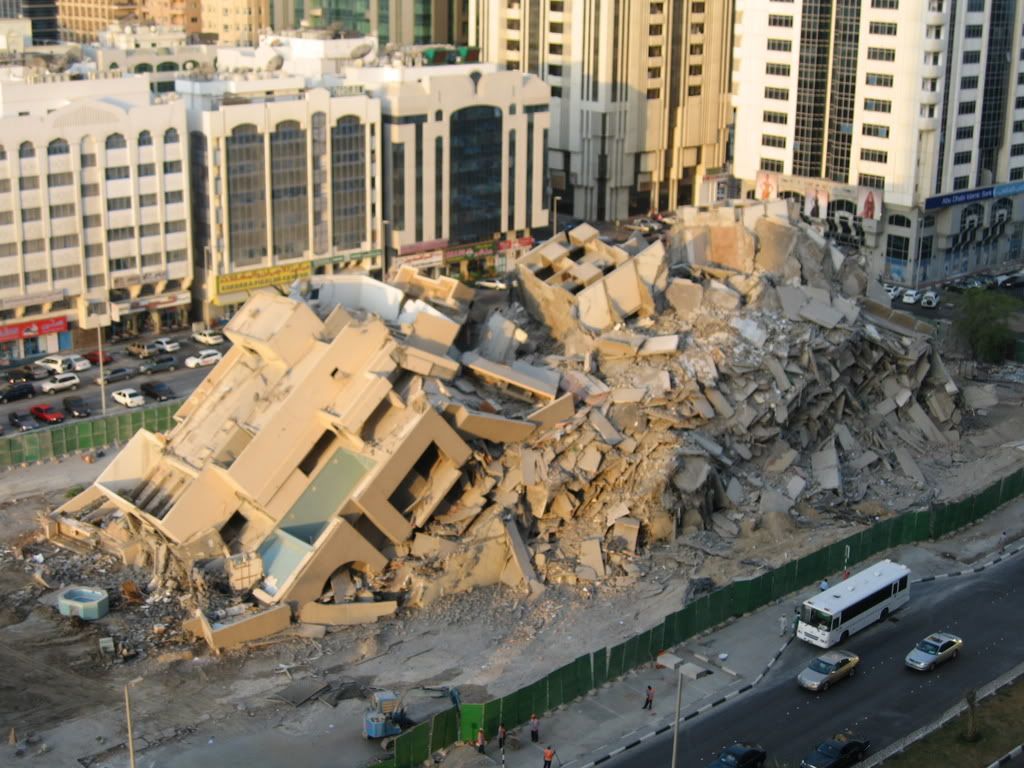 Quite a tidy job, hey?