First and foremost, I hope McCoy's ok. That looked bad, and from the way he looked all day, you could argue he shouldn't have even played today to begin with. And, Kelvin Heard should get suspended for at least the bowl game and maybe more for that cheap shot with 1:22 left. Both of those incidents put a damper on what was otherwise a banner day for A&M. Franchione finally has that signature win he's been needing.
And for the first time in 7 years, I'm all smiles on T+1.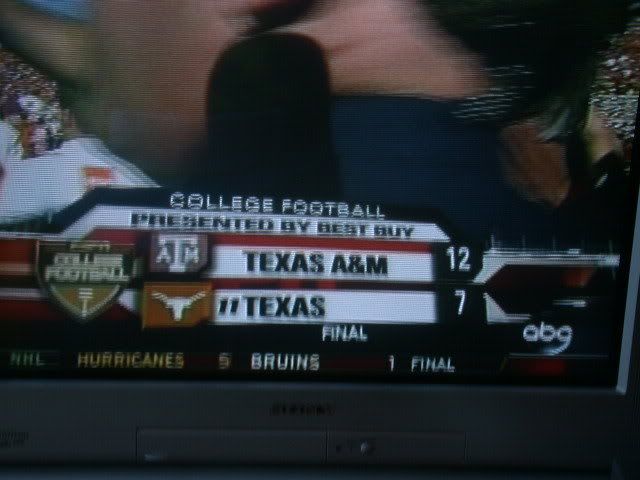 It looks...glorious!