I want to watch the opening ceremony for the 2006 Asian Games yesterday, and it had to be one of the most amazing things i've ever seen - it was a world-class ceremony, truly amazing.
There were several superstars brought in from India, Hong Kong and Lebanon, although i've forgotten the name... the ceremony was very focused on Arab culture, although it did have a very strong element of East Asian culture as well - it honored achievements from Arabs during the golden age and the scientists of the West that followed.
All in all, everyone agrees it was spectacular, although there was heavy rain and wind which forced some things to be canceled. One of the scariest parts in the ceremony, though, was when the torch bearer who lit the cauldron, the Emir's son Sheikh Mohammed bin Hamad Al Thani, almost slipped down the slope on his horse. The rain had stopped for half an hour, but it was still wet, and near the top the horse almost slipped down... thank God nothing happened!
Here are some pics from the ceremony:
My pictures (sorry for the quality, I had to use my phone!):
The LED screen you can see was huuuuge: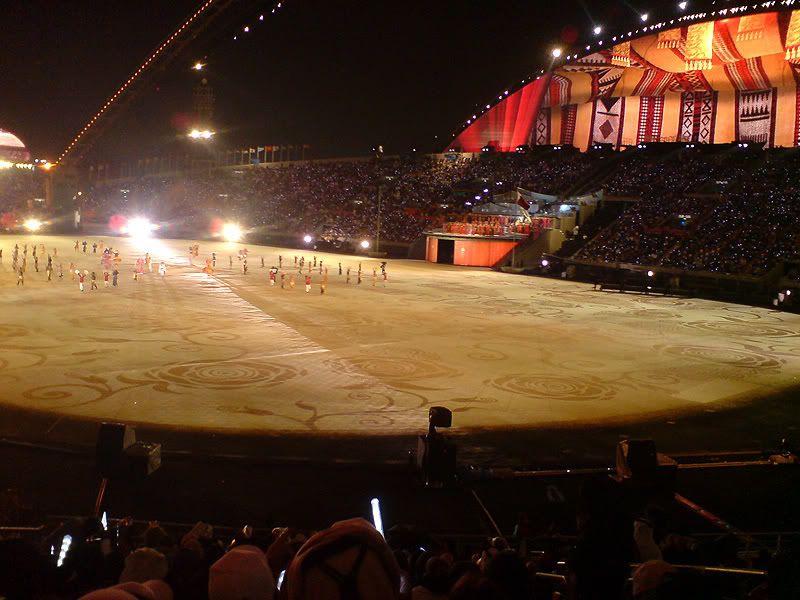 These guys started the ceremony by making the words peace and salam (arabic for peace) with their torches at the beginning: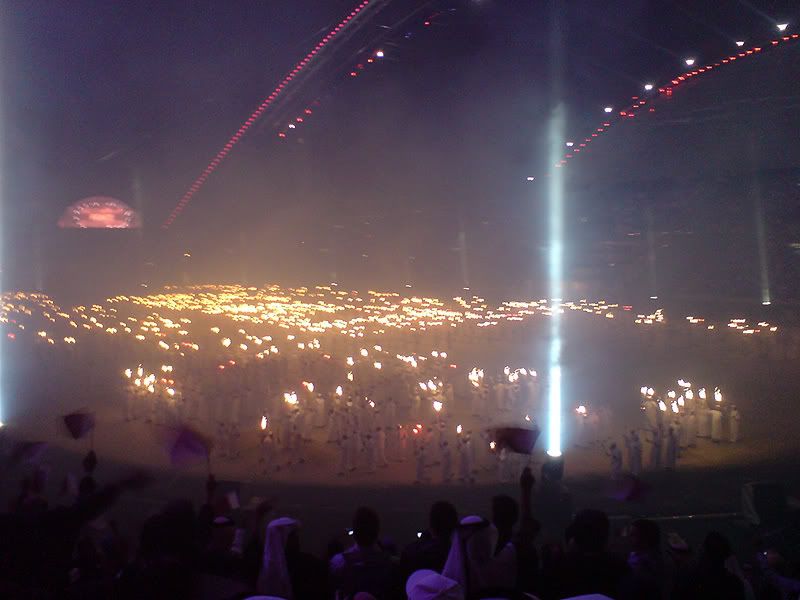 The science & future part: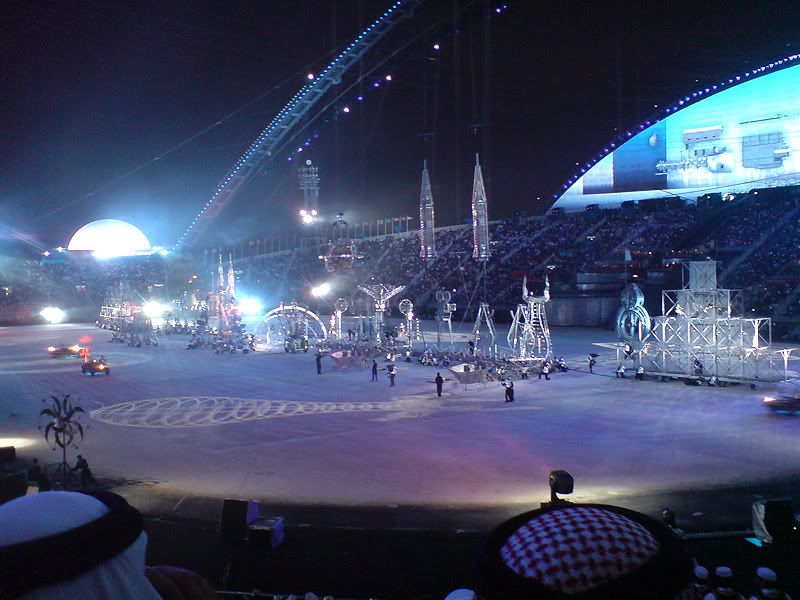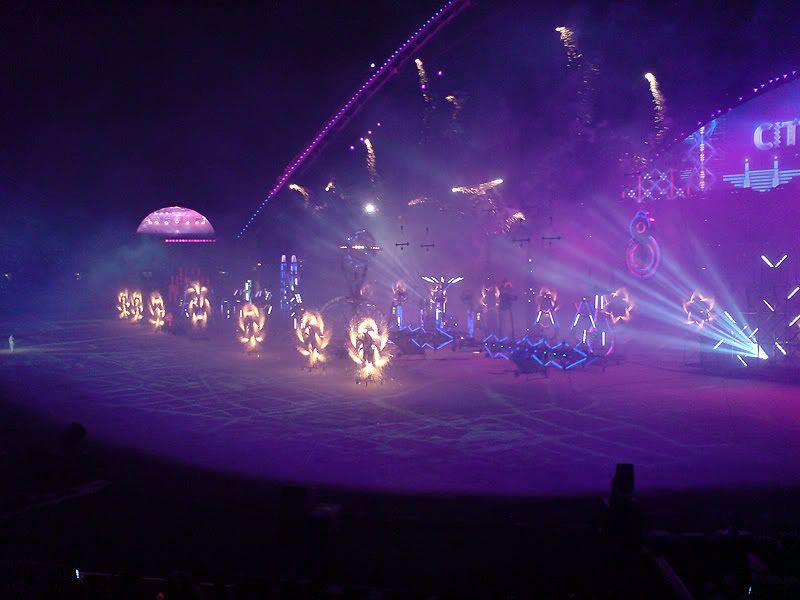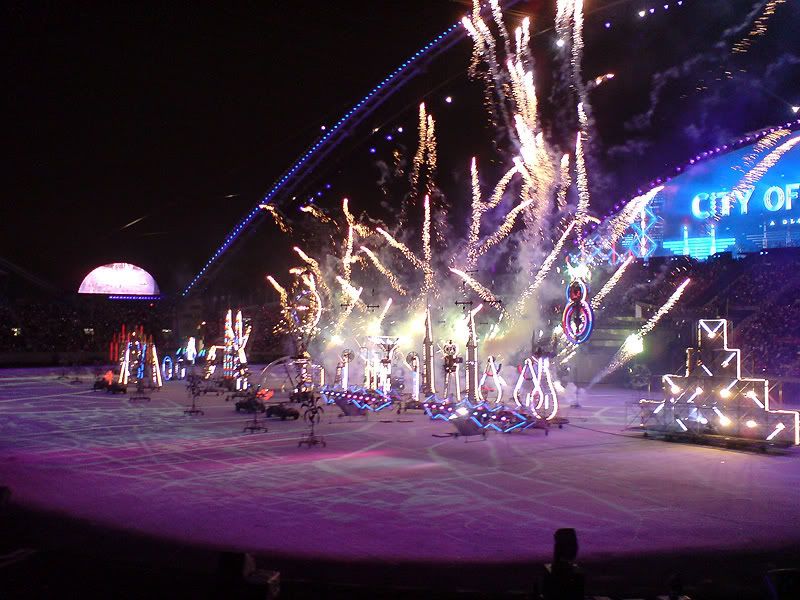 The athletes parade: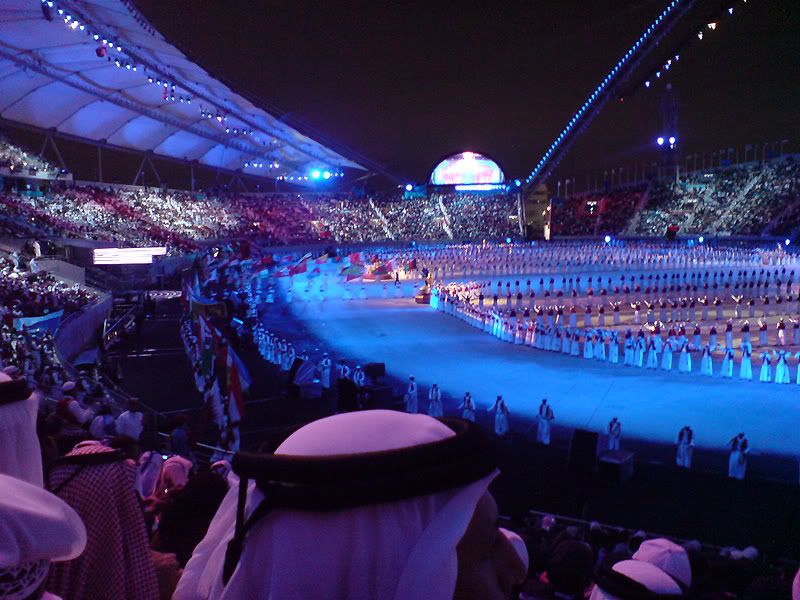 Both Palestine and Iraq took part: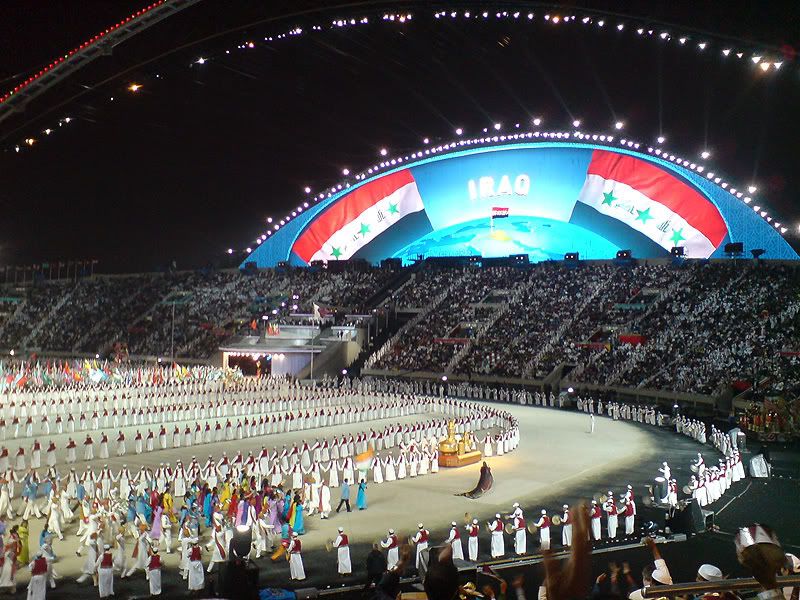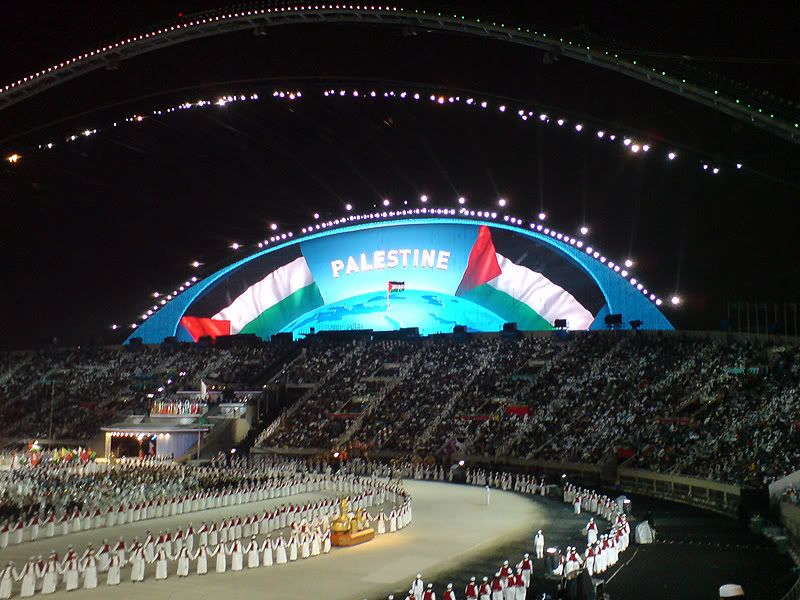 The amazing cauldron: