Hi,
I have a problem with the Nintendo GameBoy. I'm not playing with it anymore but my Grandpa (81 years!) plays Tetris every day with his Gameboy color. Because this one is very old and has been played alot I would like to buy him a new one. But for me all is too confusing. Which one to buy? It seems there are many models available on the internet. Here in Dresden you can't get one in the shops all were sold out.
I need one on which he can play his games (cartridges) of the early models like this one
or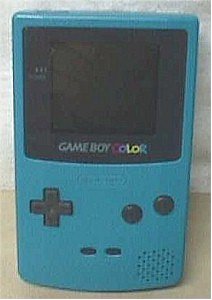 Thanks for your help!
The new technology on this sector is confusing me and I'm junst 24 years.
Georg