I live in what could be loosely termed a "sub-suburban" area, and have an electrically operated water well, so when there's no electricity there's no water. So I had been thinking about getting a generator for quite some time but never got around to acutally buying one. I had an old generator I borrowed from my brother for a while but never had to use it. With the strong possibility of an ice storm coming, I finally took the plunge yesterday and bought one. It's not a really big one, but it should be plenty to run the water well, fridge, computer (through a UPS), lights, etc. in case of an extended power outage. Here's a picture of the one I bought from Harbor Freight:
http://www.harborfreight.com/cpi/ctaf/displayitem.taf?Itemnumber=3708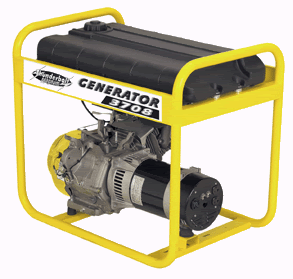 We've had power outages where I live (out in the boonies) due to severe thunderstorms but never for more than a few hours at a time. This one has a 5 gallon tank on it and I usually have a couple of extra gallons around for the lawn equipment so that would get me by for a while. I have a 800 gallon propane tank and I would eventually like to put a kit on this generator to convert it to propane fuel because it would run for a loooong time on the supply of propane I could keep and the propane doesn't go bad over time like gasoline does (even though I use StaBil in my gas).
Anybody else have a generator "just in case"?