I really wanted to start up a thread just to make a little tribute to A.net .
Tomorrow is one year since my first A.net meet. It was in ZRH !
Civil Aviation
I have learned so many things reading the threads. Many of my questions have been answered(many of which I had in my mind for years before joining A.net). And its just funny how some themes come up often (Why AF dirty planes?AF A230's in MIA?NW DC9's?Why LH no PTV? Why EZY A319 two doors on wing?Why IB not better service? Peter Max/ Why BA no A380?)
NON AV
Whever I don't know something I go to non av and at least someone will have an answer ! Many useless threads, others funny, sometimes too political, world news, well you know everything that is going on in the world and on internet!
And its funny to see all this"British clan" .They can come up with really funny stuff as it can become annoying, but finally I take it always with good humour
Trip reports
A way to travel on a plane from behind your computer screen. Sometimes trip reports are so well done that you have the impression you are experiencing the flight yourself. That's why I have written 7 trip reports so far to share my experiences!
Techs op
That's where you learn sooo much about how things work with aviation. Thanks to the knowledge of the many engineers who are A.nutters
Photos
One day in GVA I met a spotter and asked him if he put his pics on the net. when I asled Airliners.net, he told me he didn't know the website! I felt really amazed ! Because you guys have just an amazing database
A.net meets
The best thing that can happen. Not many people around me are into aviation . Its just perfect to be encircled by avation freaks. Without mentioning the friends that you make from all different places...and close friends such as Alphafloor has become !
thanks Johan and all the a.net crew for making this website possible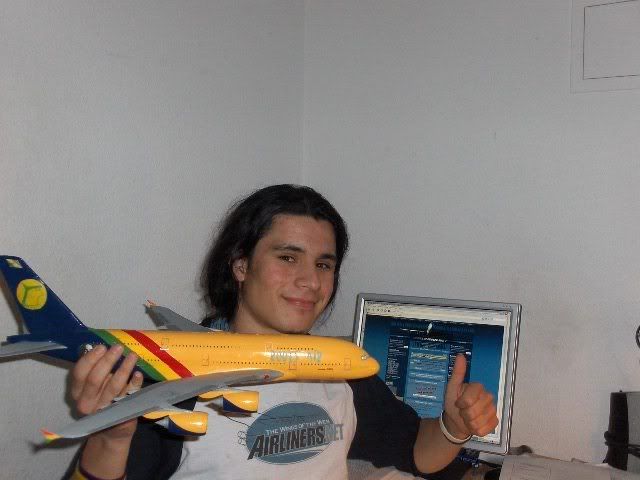 [Edited 2007-01-20 20:02:40]