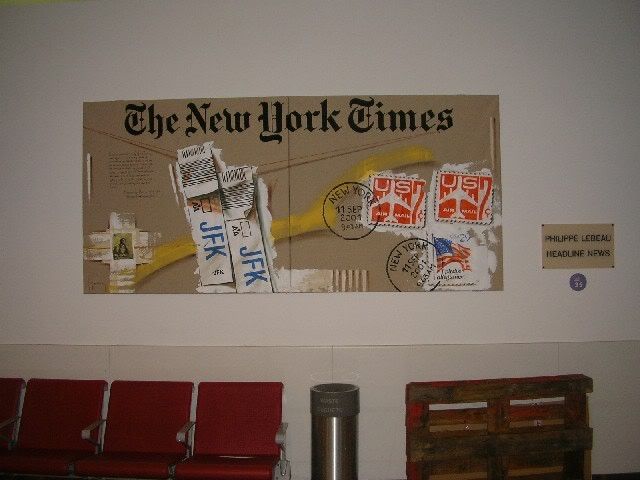 The above piece of art is currently on display in the B area in Brussels Zaventem Airport. At a first glance it looks completely innocuous, but it is only when you see the date "11 Sept 2001" significantly appearing twice in postmark form, and the two AA JFK luggage tags, just off the perpendicular and obviously representing the Twin Towers, that you realise there is more to it than meets the eye.
Situated right next to some boarding gates would seem a strange place to remind passengers of the most infamous day in aviation history, and the cynic in me wondered at first if it was positioned next to the bar to increase the sale of Jupiler beer to nervous passengers, but, thinking about it, I think the Brussels Airport Company made a good decision to display this painting. Had it been visually descriptive of the event it would have been in very bad taste, yet it is a reminder of that tragic day without being in any way mawkish.
What do other A.netters think, particuarly Americans, and is there anything similar in any other airport?