Disclaimer:
This is not meant to be a discussion regarding gun control. I have my opinion, you have yours. While I respect your opinion, this is not the thread to discuss it.
Thank you for your cooperation
So Saturday, both myself and Adopim88 went to take a carry class. We now both qualify to apply for MN, UT, NH, ND, and FL.
My qual shoot: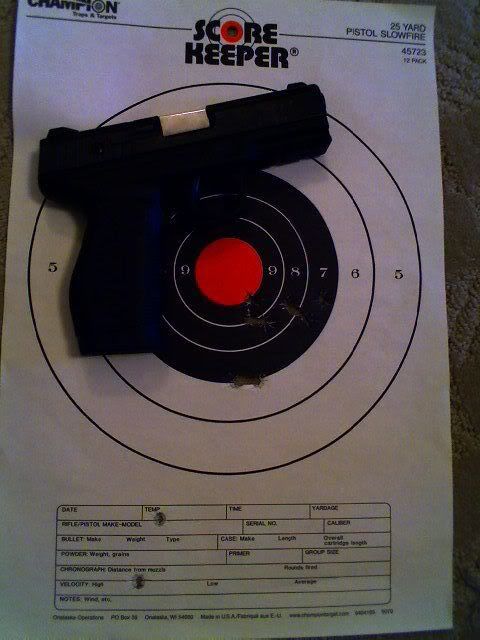 Katie's qual, but also 17 more rounds afterwards (she didn't ask for a new target...silly girl...lol):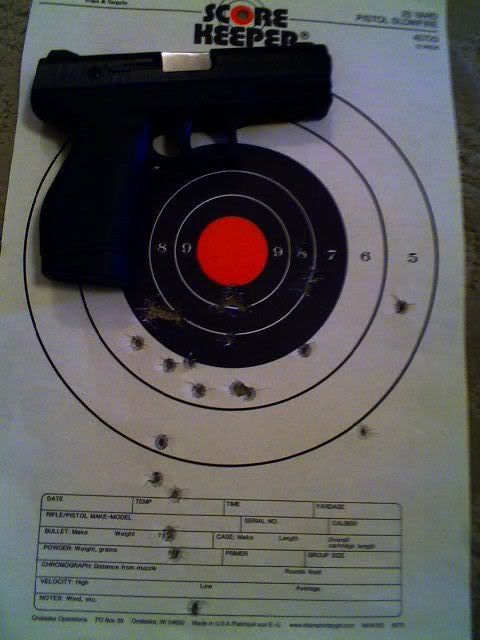 Here I shot 3 rounds with my friends 454, before doing 17 rounds of my own gun:
Unfortunately, the range we were at would only let us shoot for the class unless we wanted to pay more. The instructor let us shoot one mag each though at the end  
[Edited 2007-02-19 17:58:37]
[Edited 2007-02-19 18:00:37]