I've seen many examples where a coulple of centimeters of snow in say Britain or the US, have cause "chaos" resulting in closed schools etc.
I wonder how these places would react if they opened the door one morning and saw this:
This is what it looks like in some southern partsof Norway today.The woman who lives in this house, and took the photo, had to dig her way through the snow, and over to the shed in order to get some wood for the fireplace.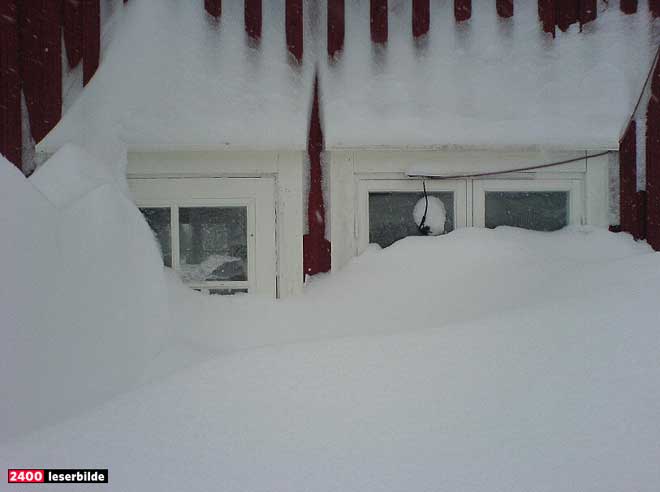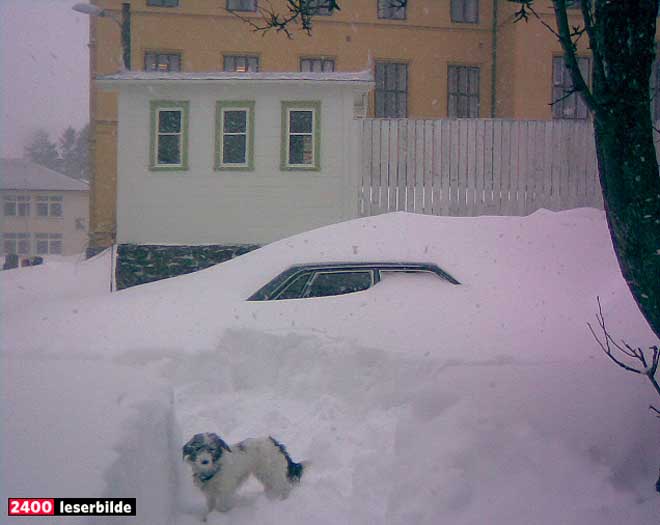 Schools are closed, and motorists are advised to leave their cars. Buses are running but heavily delayed.
The snowfall in southern Norway has been quite intense lately, and has caused several roads to close, in some cases trapping motorists in the snow. Between the cities Grimstad and Kristiansand, several cars are stuck because of the extreme weather. Some of the drivers have been stuck there for over 20 hours.
The police are getting worried, saying it is starting to become critical to get the drivers out of the blizzard. They don't know exactly how many cars or peolpe are trapped (estimated 1000 people), but as the time passes, the situation is getting worse. Ambulances are standing by. Some of the people have been evacuated, including a diabetic.
The heavy snowfall is also causing problems in Denmark.
sources:
www.vg.no
and
www.dagbladet.no
Thom@s