Ever the slave to kitchen fashion, I picked up one of these last weekend. Best knife I've ever used. It didn't hurt that the store was having a half-off sale on open stock cutlery, so it only cost $10.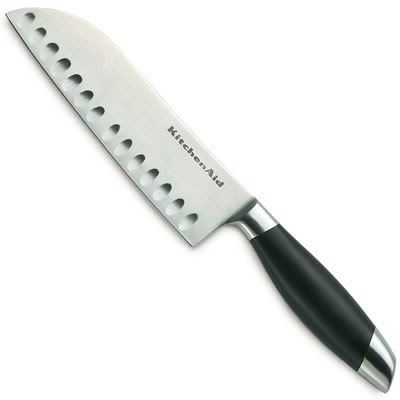 http://en.wikipedia.org/wiki/Santoku
Anyone else use a Santoku? What do you think about it?