I took Amtrak's Crescent down from ATL to BHM today to meet a friend...of course, if the train was on time, I would have had a three hour visit there, but seeing how it was an hour and a half late, we didn't have time to do much....but it was still fun though, and as always, I enjoyed my "therapy from the real world"...aka, riding the train. It's about a four hour ride from ATL to BHM and you pass though a bunch of forests, over a few bridges, and through a few small towns. Nothing overly scenic like the trains out West, but it is nice nonetheless. Seeing the Anniston Army Depot was neat...there must have been 100 tanks there getting worked on!
I am happy to report that both trains were very full in both directions...each coach was occupied to about 90%. And on the way back, dinner in the gorgeous Heritage Dining Car (one of the old stainless steel cars built in the 50's by the Budd corporation) was a fun time as always, even though it did have a flat wheel.  
My next train trip will be in two weeks when I take the Crescent (in a Sleeping Car room this time) down to the end of the line: New Orleans.
Here are some pics from the trains today, as well as some from BHM...we visited the Vulcan park as well as an old, deserted steel mill which is rumored to be the most haunted place in the country...you have virtually unlimited access at the place, and let me tell you, it is something to see!
1) Atlanta's very small Amtrak station
2) Hmm, which way should I go?
3) Amfleet 2 long distance coach
4) Small town America
5) This route is perfect for tree lovers
6) Meeting a Norfolk Southern freight
7) Chugging along
8) U.S Army locomotive at the HUGE Anniston Army Depot
9) Some big lake in Alabama
10) Birmingham skyline
11) BHM station
12) Vulcan (live long and prosper)
13) At the huge and mysterious steel mill
14) It was darker than it looked down there
15) This is supposedly a "bottomlesss" pool of water...it was pitch black in there, only light was the camera flash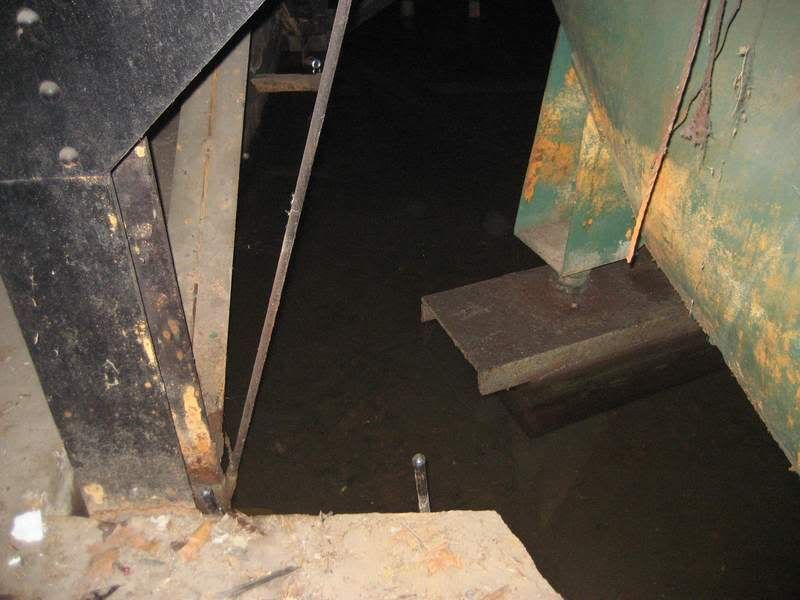 16) Boys and their toys, eh?
After about 20 minutes of exploring the mill, Crystal dropped me off back at the train station. Ten minutes after I got there, our train arrived. Here's the video...
Amtrak #20 arriving Birmingham
Add to My Profile
|
More Videos
17) Back on the train, it was time for dinner, after we had to wait an hour for crews to fix broken track switches
18) Amfleet 2 lounge car
the end.
[Edited 2007-08-05 06:28:42]