In the same vein as these fine threads...
Just Took The New C-Class For A Test Drive
(by
Springbok747
Aug 16 2007 in Non Aviation)
Just Came Back From A 325i Cabrio Test Drive
(by
Kay
Aug 13 2007 in Non Aviation)
I took the San Francisco Cable Cars for a test ride this past week while visiting SFO for business and wanted to share my opinion of it.
(And before Superfly busts my chops for not looking him up this was the one break I had the entire weekend and I was taking it to get to the office.)
PROS
Great views of the city through their large windows and openings
Roomy but firm seats
Great gas mileage since it uses no gas
CONS
Slower than death
Can't corner worth crap
Very Noisy
Here are some pics I was able to get while taking said test ride.
While waiting in line for the next car I had a great view of the bay, the Golden Gate Bridge, and the Marin Headlands.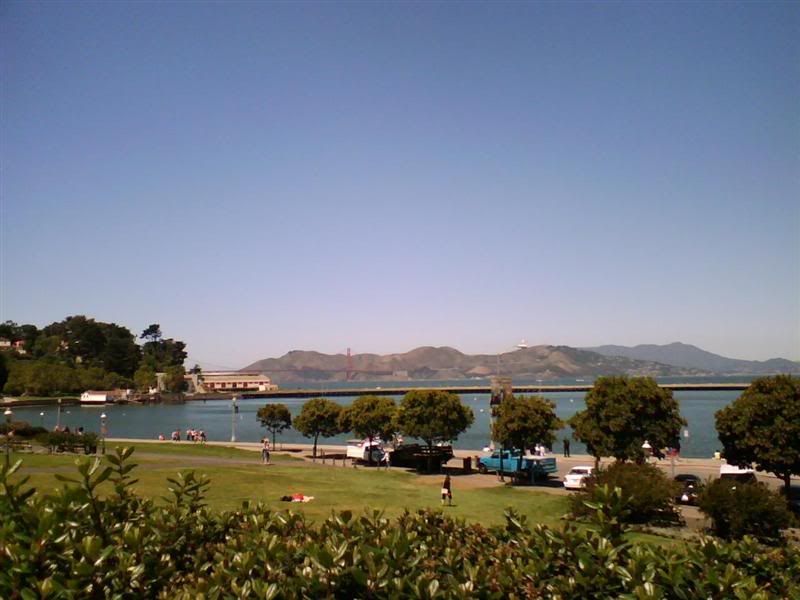 Waiting in line also produced a nice view of Ghiradelli Square.
These cable cars come with a very distinctive retro exterior styling.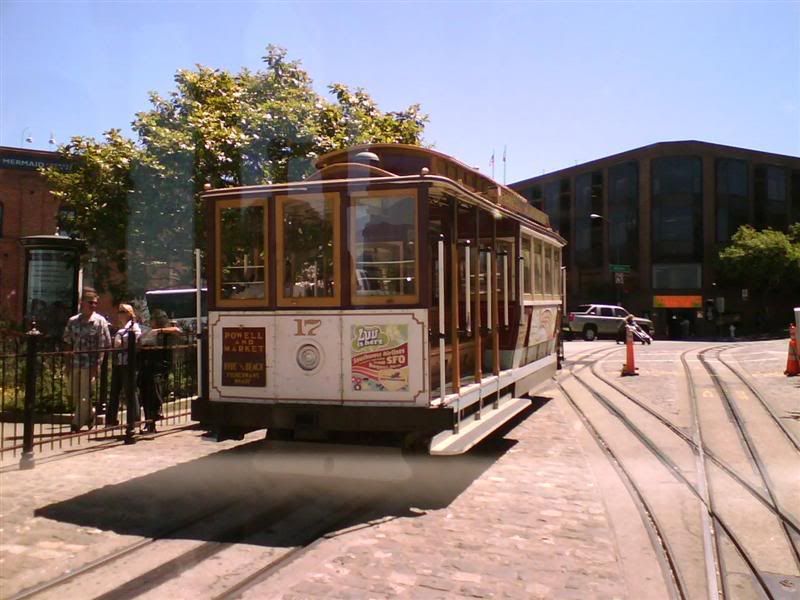 These cable cars also come with a very spacious interior seating at least 30 people or so.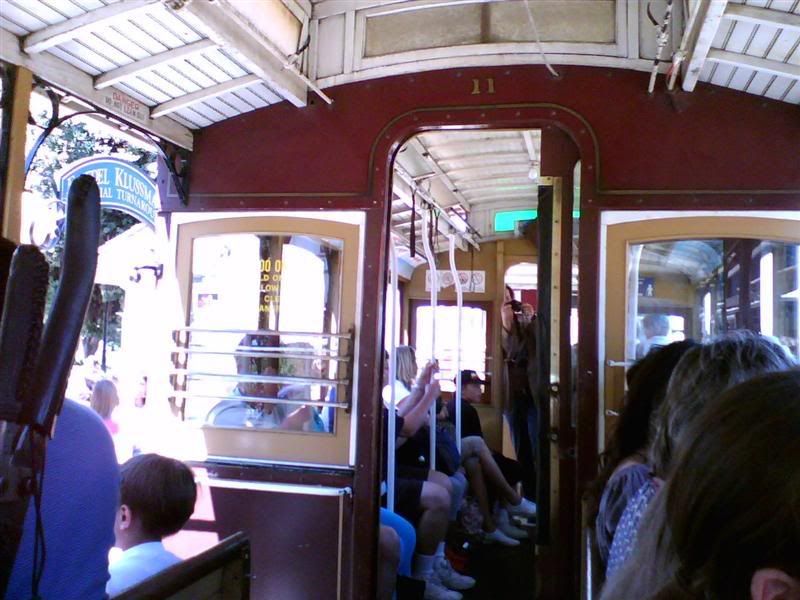 Starting our initial climb up Hyde Street at a very slow and noisy pace.
At the top of Russian Hill is the "World's Crookedest Street" aka Lombard Street. Better territory for the cornering of a fne sports car and not the utilitarian cable car.
Generic city life going down Hyde Street at adecent but slow pace.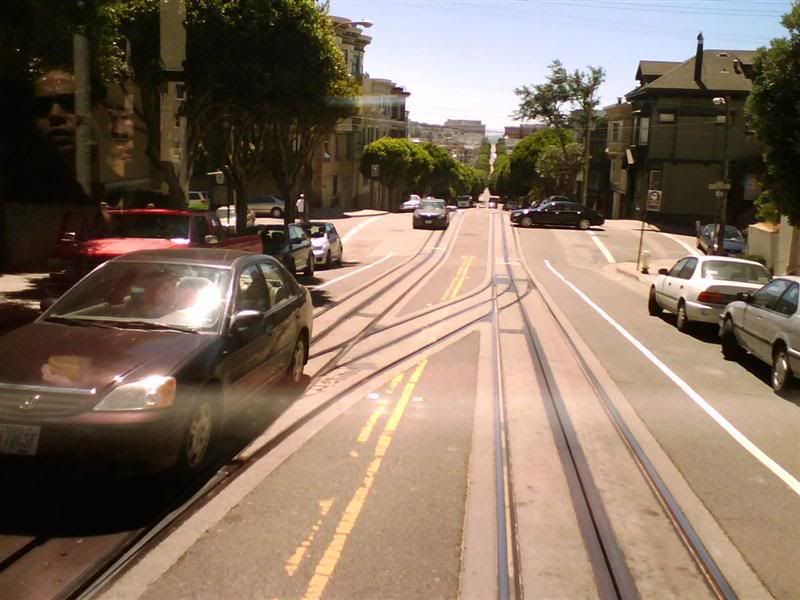 View of Coit Tower over on Telegraph Hill through the expansive opening.
View of the Transamerica Pyramid Building while going down Washington Street.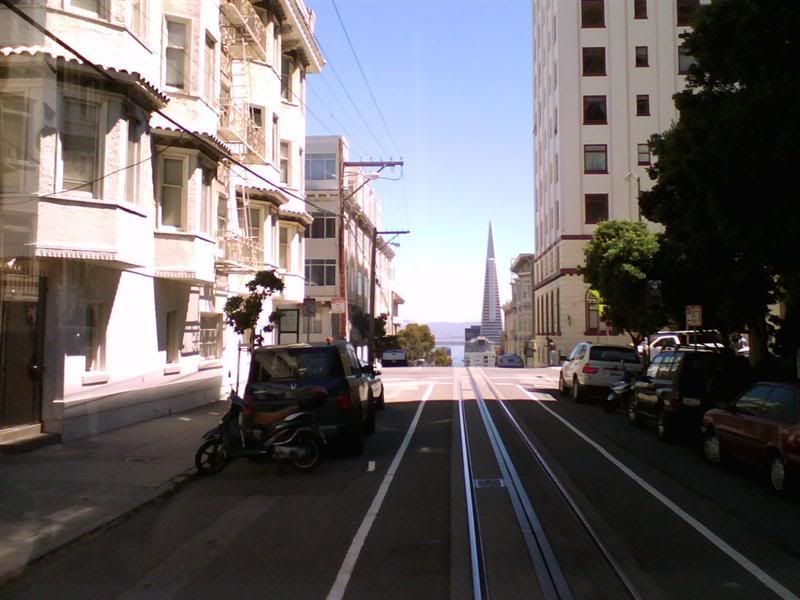 Still on Washington Street and we have crap for acceleration.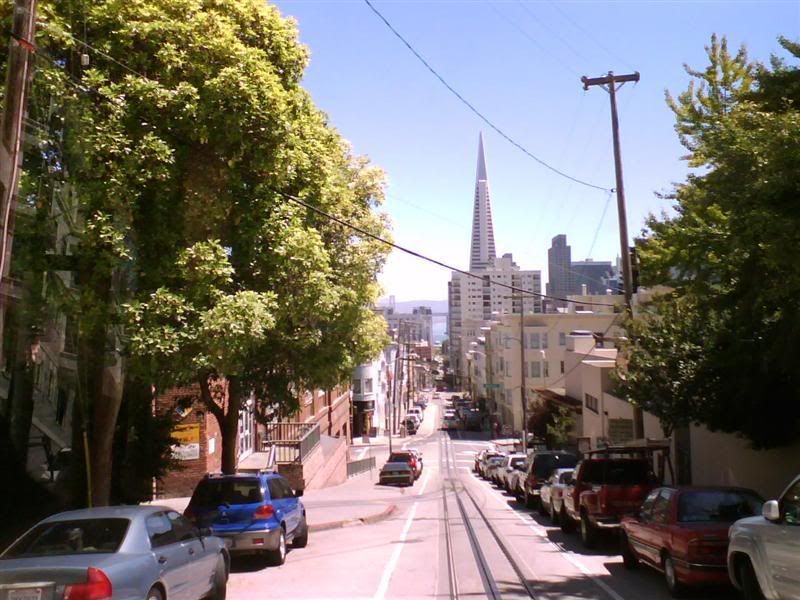 The University Club...not long until college football!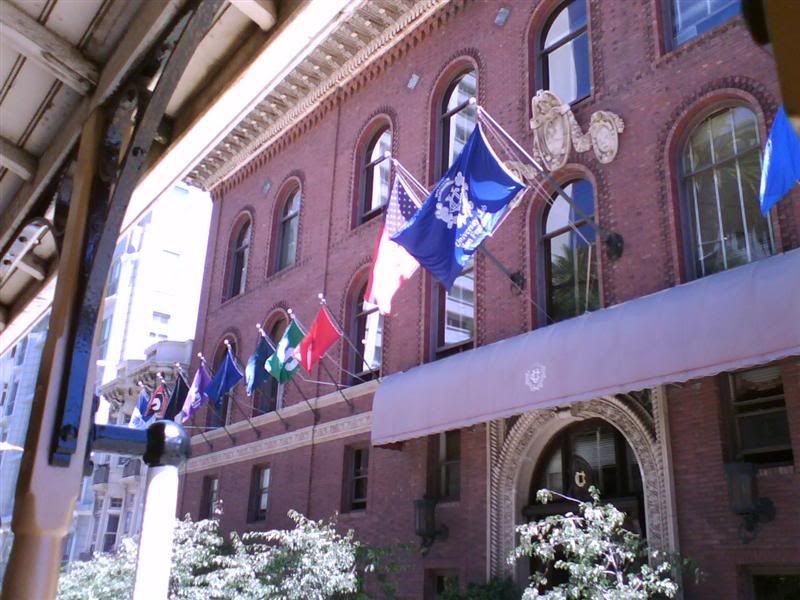 Crossing California Street and over another cable car line.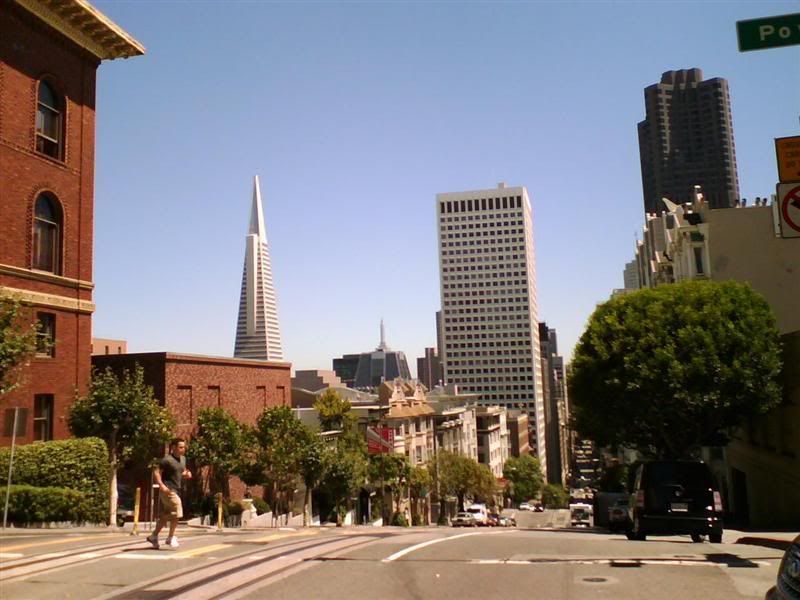 Going down Powell Street slowly.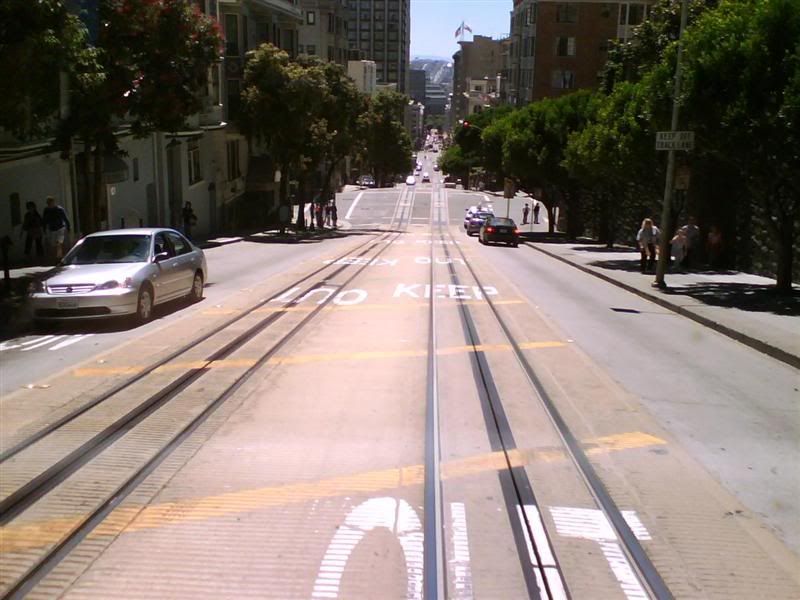 Passing by Union Square.
Approaching the end of the line at the Powell Street Turnaround.
All in all the ride provided by the cable cars is one of nostalgia and viewing versus getting you somewhere quickly and comfortably. I would definitely recommend everyone take a ride but not purchase one for yourself.