I'm normally much of a liqueur fan, there are however two exceptions:
Goldwasser: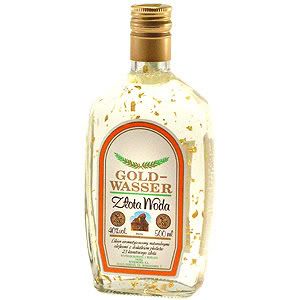 This is an extraordinary herbal liqueur made in Poland (Gdansk) since the 16th century. I can't describe its taste, it's incredibly complex (it's a secret combination of several dozen herbs and spices), but it leaves a long-lingering aftertaste of fresh lemon. Absolutely sublime.
It also contains real gold flakes - they don't have any particular taste per se, but it's great to shake the bottle and impress your guests.
Irish Cream:
This one needs no introduction, I suppose.
I've sampled a lot of liqueurs, and although I liked many, they always tend to be nauseating after a few sips (too sweet/intense). The two above I can never get enough of, however.
What are your favorite liqueurs?