Yesterday I got stuck in front of a Cleveland RTA bus on my way home and it seemed like there were more numbers on the thing than a phone book. While not an exact match the below image (snagged from another thead here) is representative: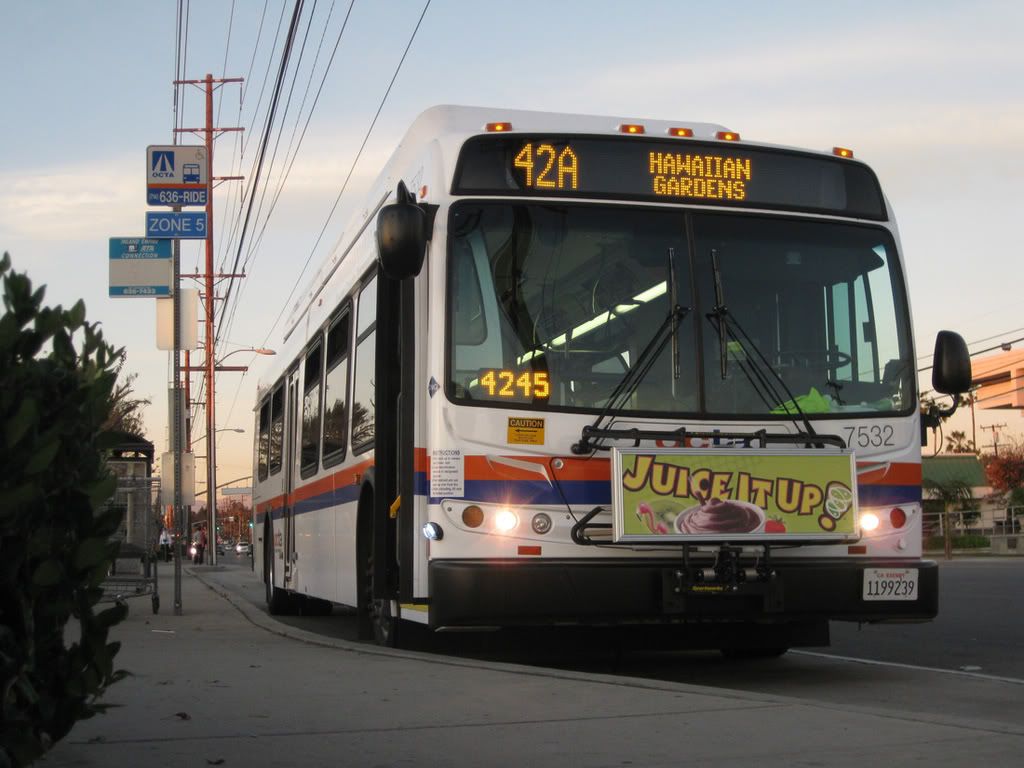 I get the license plate number, and the route number/name. I guess the vynil/decaled "bus number" (under the driver's side window) makes sense -- but what's the illuminated sign in the bottom of the passenger's side window? It's lit up and relatively big so it must be important, but I can't figure out what purpose it serves.
Some of the RTA busses seem to have other numbers on the sides or back, but the array on the front is what has me most curious.
There's also the question with route numbers or rather letters -- while it seems to have disappeared, Cleveland used to have a 9 and a 9X (and once or twice I saw a 9A) but I only ever saw schedules for 9.
And a different question, but kind of related: Anyone know where I can get, relatively cheap the old "roll-style" route signs (i.e. the ones that have the destinations pre-printed on them)? I know there's a guy on eBay selling old ones from NYC (IIRC) pre framed and all that, but those seem fairly expensive.
Lincoln
[Edited 2009-02-04 15:54:28]