We've landed back in Dublin and I've arrived back home. I flew in to London Gatwick courtesy of Aer Lingus yesterday, then got the Gatwick Express to Victoria, the Tube to Paddington and the train to Cardiff Central. Pawsleykat, TupolevTu154 and myself stayed in the Holiday Inn at Cardiff Airport, did some spotting, and then met up with everyone at the airport today.
Everyone had a great time experiencing EI-JFK from CWL-DUB today - with over 20 a.netters on board. It was very much a party atmosphere, with most of Premier Class filled with people from the site, along with a bunch of peons down the back
We were treated very well by the EI crew, one of whom was an a.netter himself (Senior Cabin Crew, according to his badge!) - and we even had a Sky Cafe service on the flight. I thought the flight would be too short for that.
The a.netters on board also received -
1. EI Boeing 737-400 model (which isn't available anywhere)
2. EI Airbus A330-300 model
3. EI teddy bear wearing an Aer Lingus jumper
4. A bunch of postcards commemorating the history of Aer Lingus
5. A certificate for the a.netters commemorating the flight (which some of us have had signed by others on the flight!)
Thanks very much to that cabin crew member who I am not sure I can mention on here or not - I'm sure if he wants to be identified, he'll post.
I'm sure others will have good pix, but here are a couple of mine... (crap as they are!)
Tom / TuplevTu154 - of course, on a.net in the hotel, but don't tell Holiday Inn that!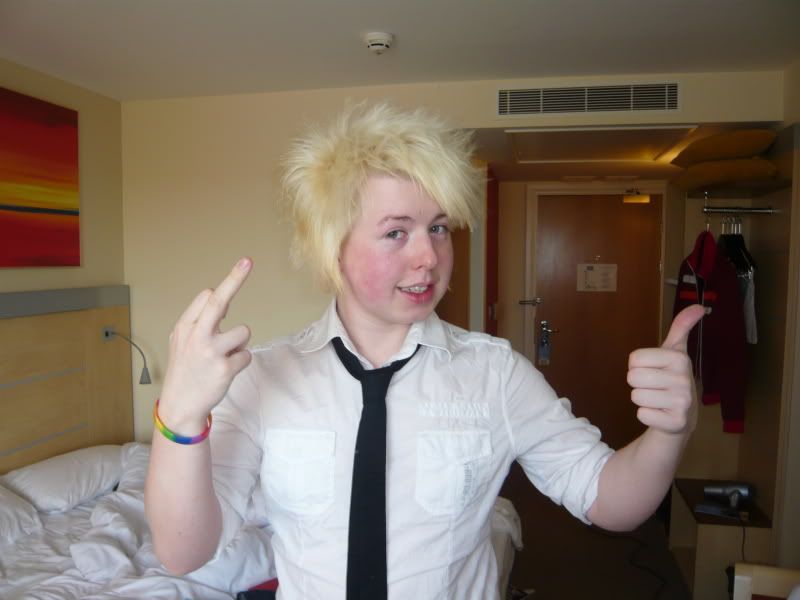 Jordan / Pawsleykat - in the room ready to go!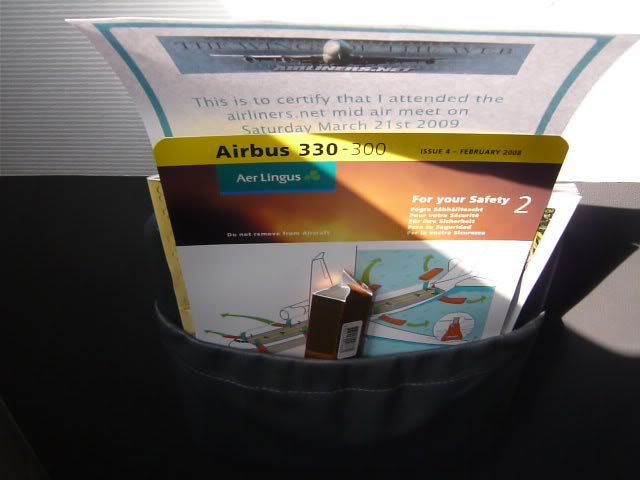 Safety on Board the Aer Lingus Airbus A330-300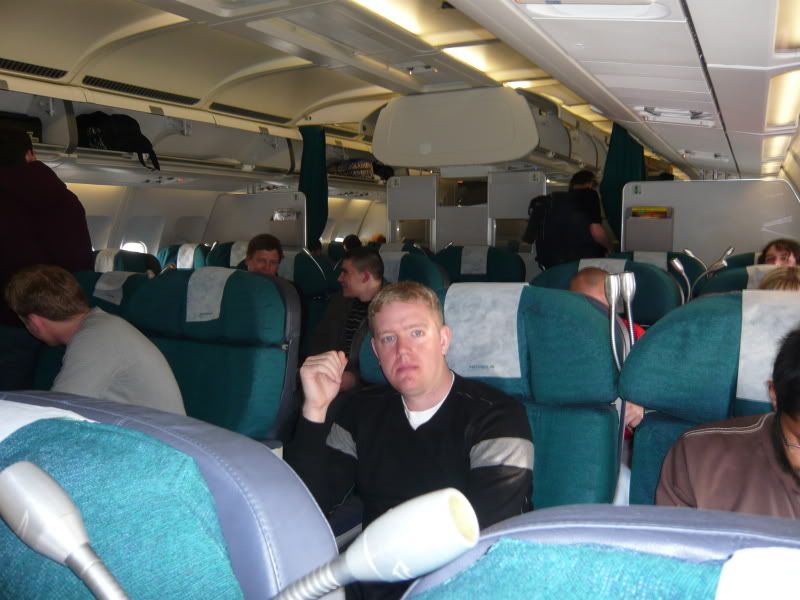 The Premier Class cabin at boarding filled with a.netters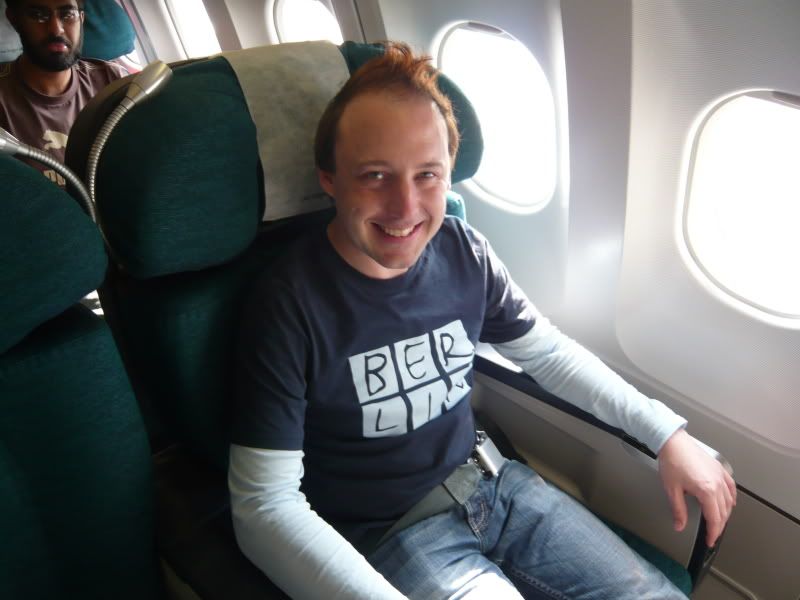 Trent / ClassicLover - ie me - sitting pretty in 1A!
A fine day, if only the flight had been longer - we had the run of the aircraft!