There is talk (this maybe more than rumors) that the QE2 is now in dry dock having her funnel cut off.
Can somebody there confirm? It would be great if we could get pictures, even from a fliight off or into DXB airport. She is so easy to spot.
She may still be sititng at her usural place at Port Rashid but no one knows for sure.
Nakheel, her new owner, is mute. We cannot get any information from them.
We need to have the latest news. I am calling on you all in Dubai to confirm. Thank you so much in advance to anyone who will contribute with the latest news and pictures of the QE2.
Sources:
1 - This is where it all started
http://www.travelserver.net/travelpa...ebb.cgi?ubb=get_topic&f=3&t=004774
2 - QE2 Story Forum
http://www.theqe2story.com/forum/index.php/topic,483.0.html
3 - Argyll News (the latest) - QE2 castrated in Dubai?
http://forargyll.com/2009/05/qe2-castrated-in-dubai/#comment-2075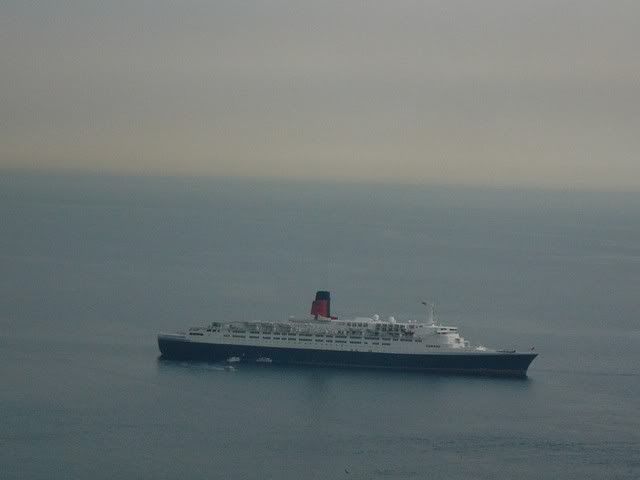 Her Shipness in Monaco
[Edited 2009-05-09 23:54:43]