PINK DOT - SUPPORTING THE FREEDOM TO LOVE
http://pinkdot.sg/
http://pinkdotsg.blogspot.com/
http://www.youtube.com/watch?v=DMEqLbeqkfc
http://www.youtube.com/watch?v=Z9gDazG4cC0
Singapore – what do we know of it? It is a small little island state known for its awesome financial hub status with an economy gigantically enormous, a cause of much envy for its immediate neighbours. A country which achieved 3rd world to 1st world status in a short time, modern skyscrapers jostle with each other for space and recognition.
For 4.6 million people like me, this little island is home. For others, we are just nothing but a red dot on the map rarely seen geographically on a world map.
On the flip side, the ban on homosexual lifestyle has been very well documented with international news channels like CNN and BBC covering the situation. Interviews about the issue have been done with people like our ex-Prime Minister Lee Kuan Yew to actor Ian McKellen. Over the years, from frequent raids on bar masquerading as a "gay venue" there has been a gradual relaxation of laws till today where my home can boast an actual "gay scene" worthy of mention.
However, on 16 May 2009 – history was made. On this day, it marked Singapore's very first legal mass public gathering of people in support for the causes of LGBT. Why pink dot? PINK is the colour of our identity cards. PINK is the colour of our national flag (red and white) combined. We are always referred to as a RED DOT, so why not make it PINK?
A little more than a few years ago, an event like this would be unimaginable. But a call was made to all who felt the need to make our voices heard. It didn't matter if you weren't gay; in fact none of the ambassadors for this project was gay. Gay people, straight people, "undecided" people, parents, children, families – all were told to turn up in pink.
The carnival atmosphere was nothing short of ELECTRIFYING. The sense of activism, the voice in unison supporting the freedom to love without discrimination and the unanimous purposeful aura we all felt. It all seemed a little strange but at the same time, none of us cared because we were part of history.
Finally at 5pm, the call came for all present to gather in the middle of the field to form a PINK DOT.
Share with me the joy I felt for this is the first ever Singapore's "gay pride parade". Most of the photos can be found at
http://smg.photobucket.com/albums/v1...0DOT%2016%20May%202009/?start=all.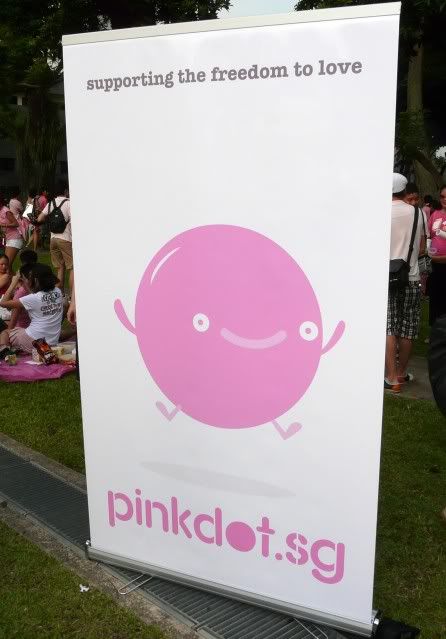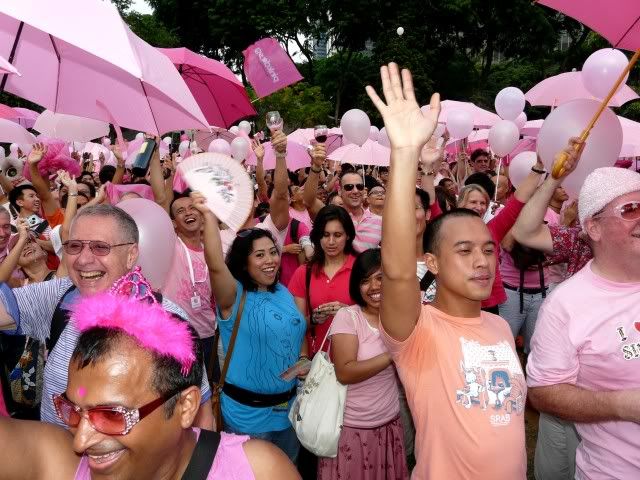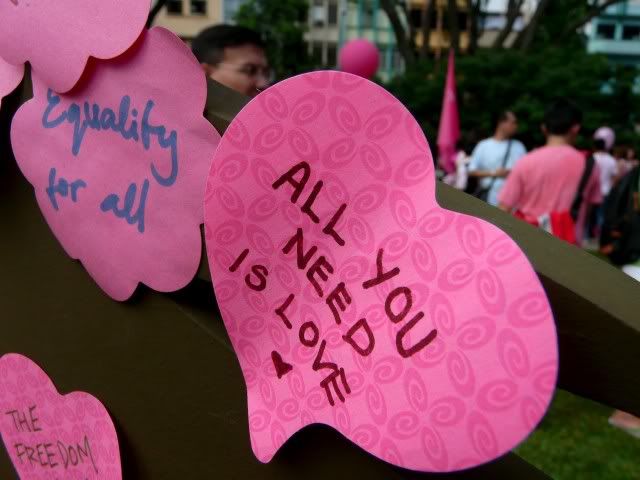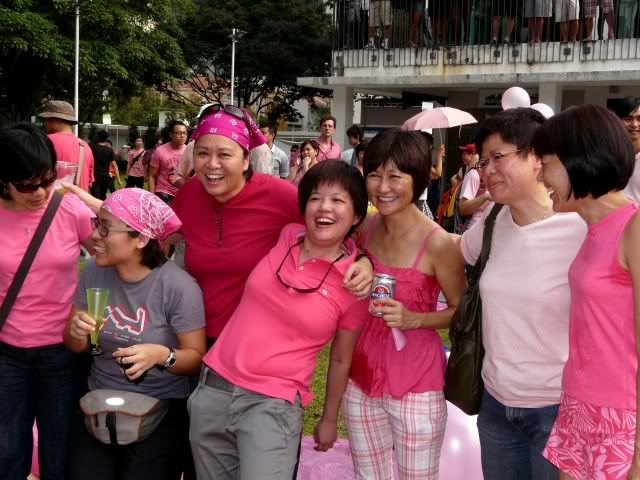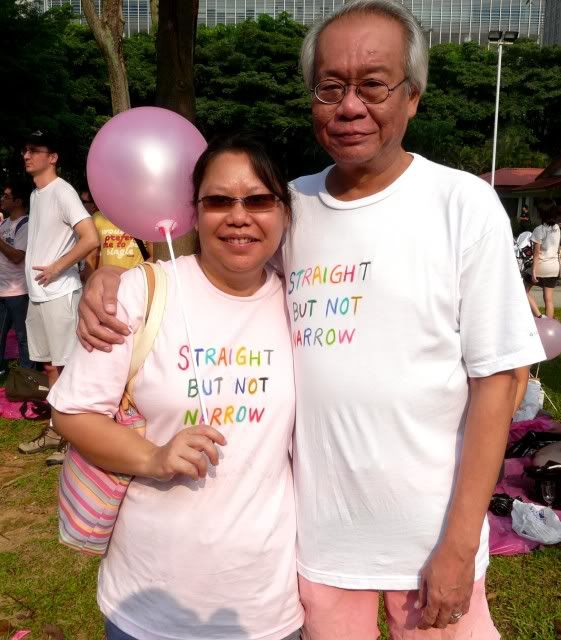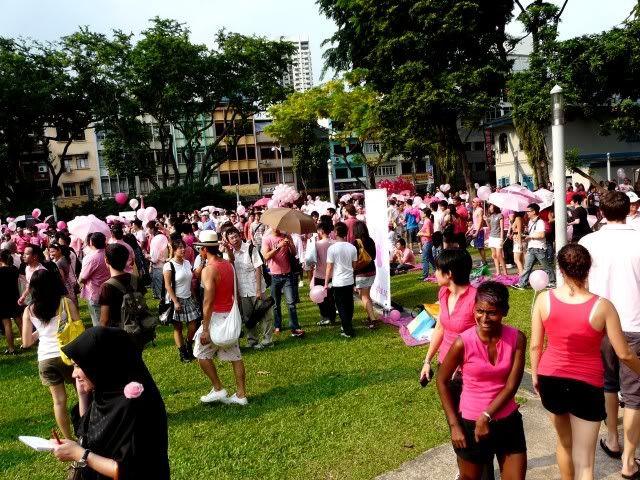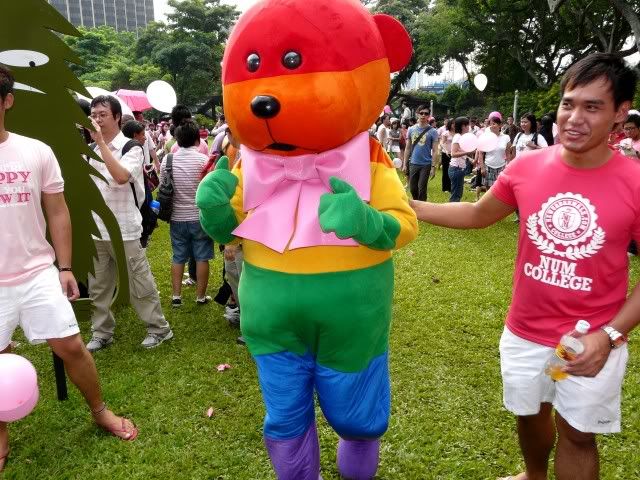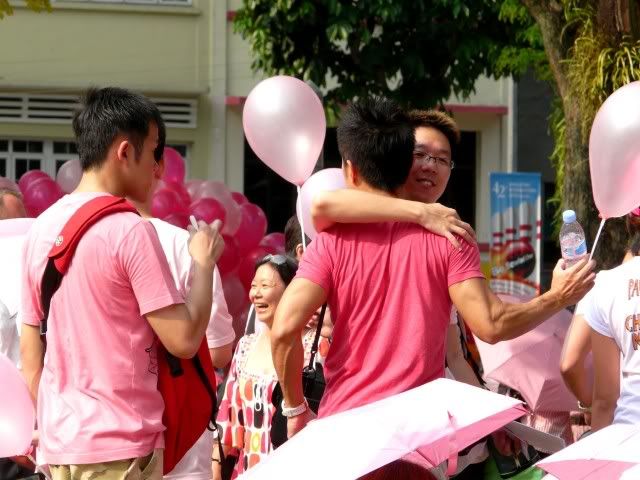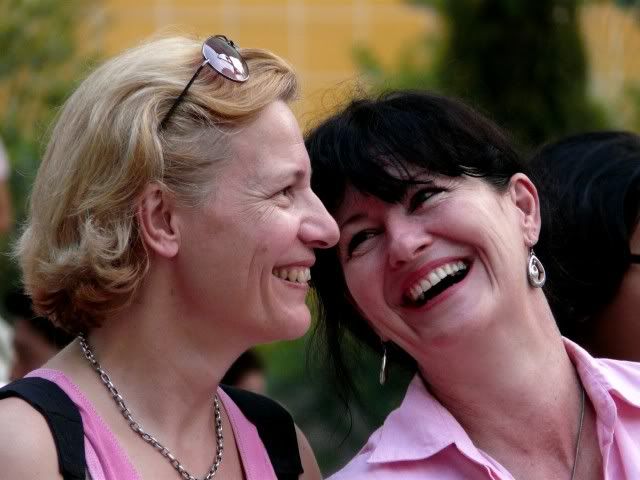 You must be wondering where the hell am I in all this? Well here you go, I am on the left…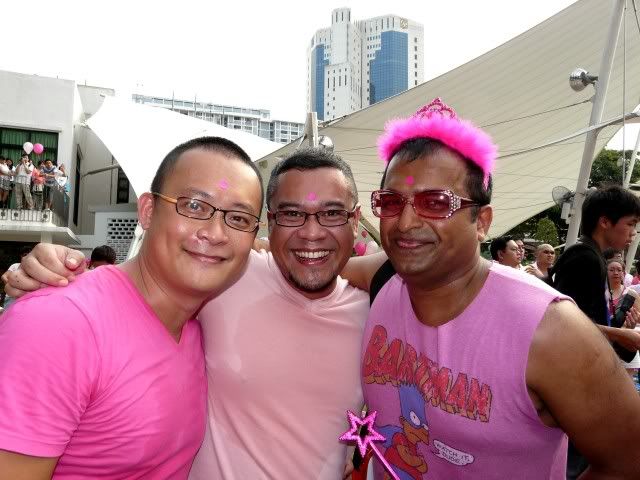 At 5pm, this is the aerial view of what was going on down there…
Photo courtesy of
http://pinkdotsg.blogspot.com/.