I have never posted a trip report before, so I guess now is as good of a time as any.
Well I'm home for a week during Thanksgiving break, and my friend and I decided to ride up HWY 1 (Pacific Coast Highway) on our motorcycles. We left Tuesday Nov 24 and returned Wednesday the 25th. We left Northridge, CA at 8 AM and reached our campsite at Ventana Campground off of Palo Colorado Road around 7 PM. The next morning, we left the campsite around 9 AM, and headed north through Monterey and went to visit Leguna Seca Raceway. It was our first time seeing it. We then headed south towards home. I got back around 7:30 PM, even though my friend and I got split up in Big Sur and looked for each other for about an hour. Anyways, I'll include the route and pictures.
Here's the route we took up, I'll start at an intersection near my house. (google maps isn't cooperating with me at the moment so I can't show the exact route, but that's pretty much what we did). The way back down was a little different than the route up. We went down HWY 1 the whole way down, then when we met up with the 101 we branched off again in Santa Maria to take HWY 1 down towards Santa Barbara, then took the 101 all the way back to 23 and then 118 and then home in the Valley again. It got really windy as we approached home. The weather could not have been better!
http://maps.google.com/maps/ms?sourc...8.973694&spn=1.024609,2.469177&z=9
Here's the first picture I took, just north of Ojai on HWY 33. It was amazing.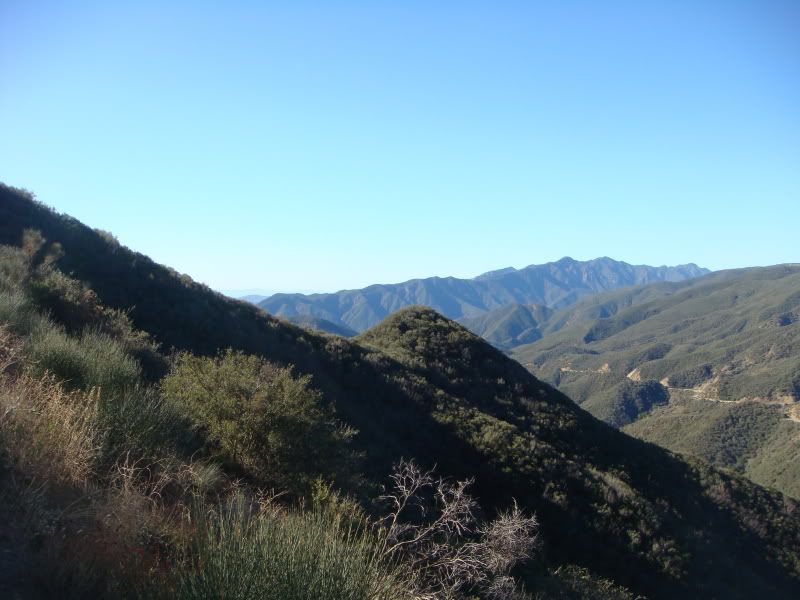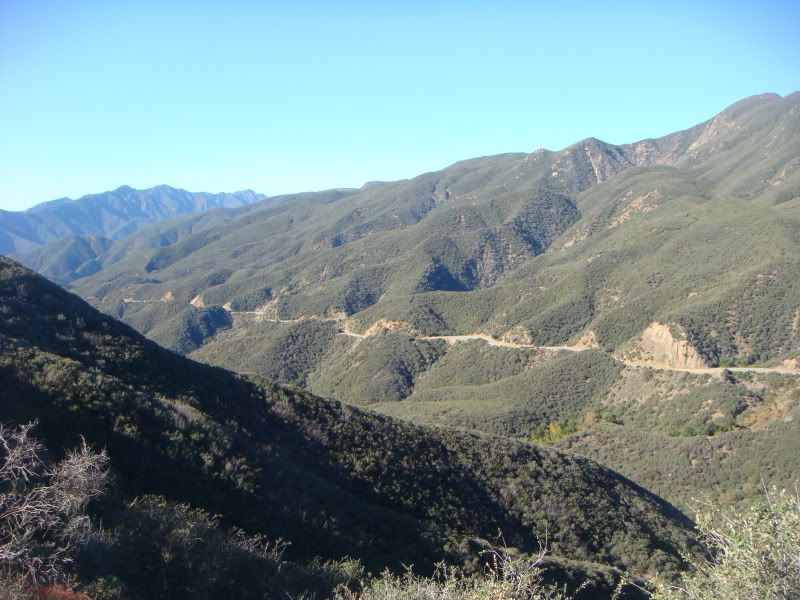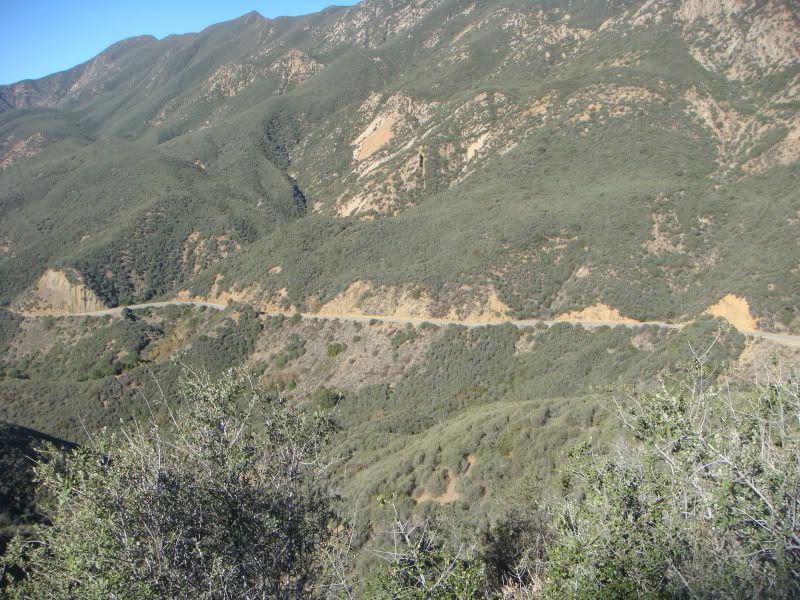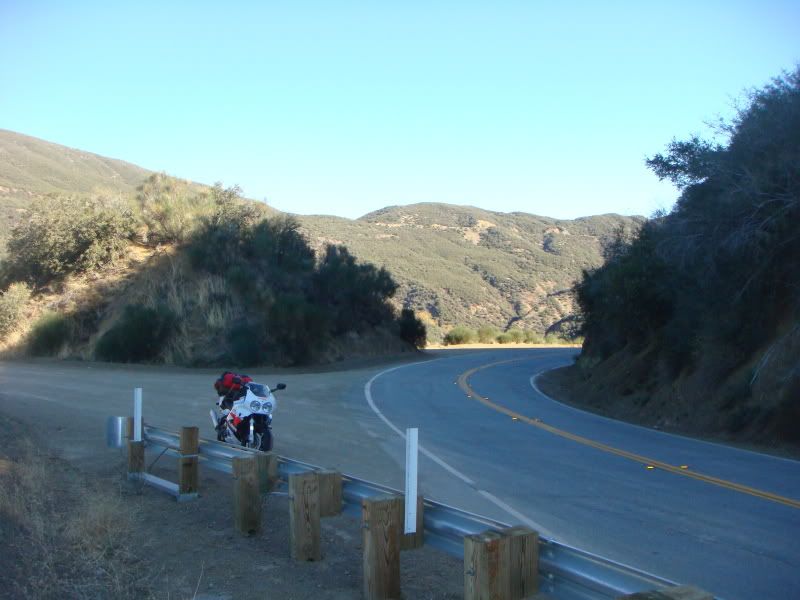 That's my 1994 Honda CBR 900 RR loaded with a tank bag and all our camping gear.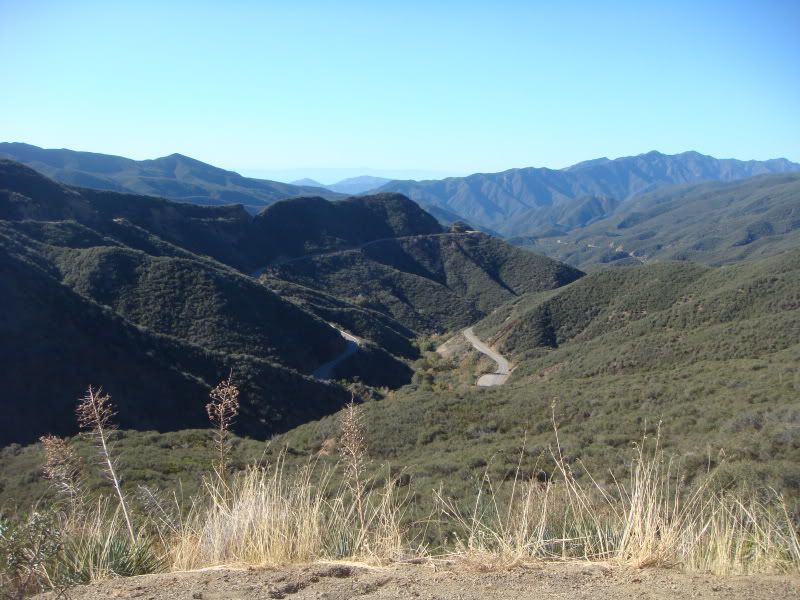 looking southwest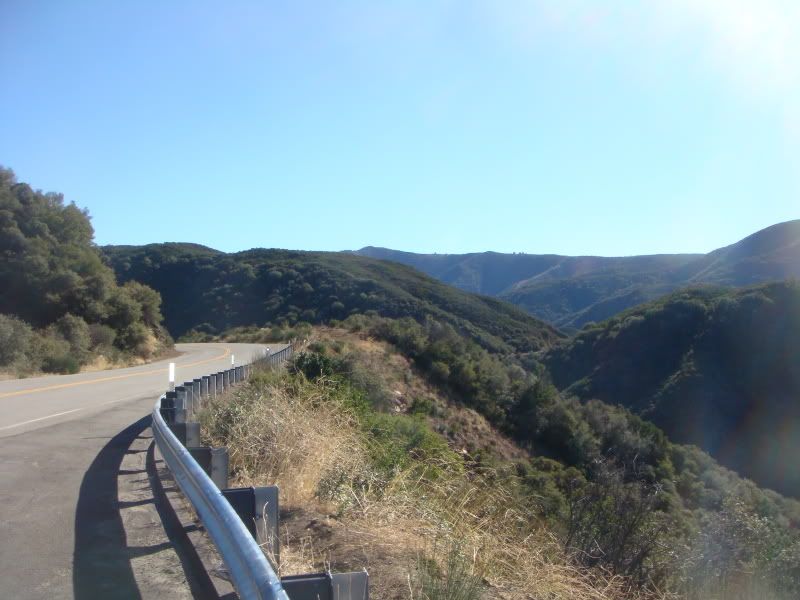 Now entering the central valley area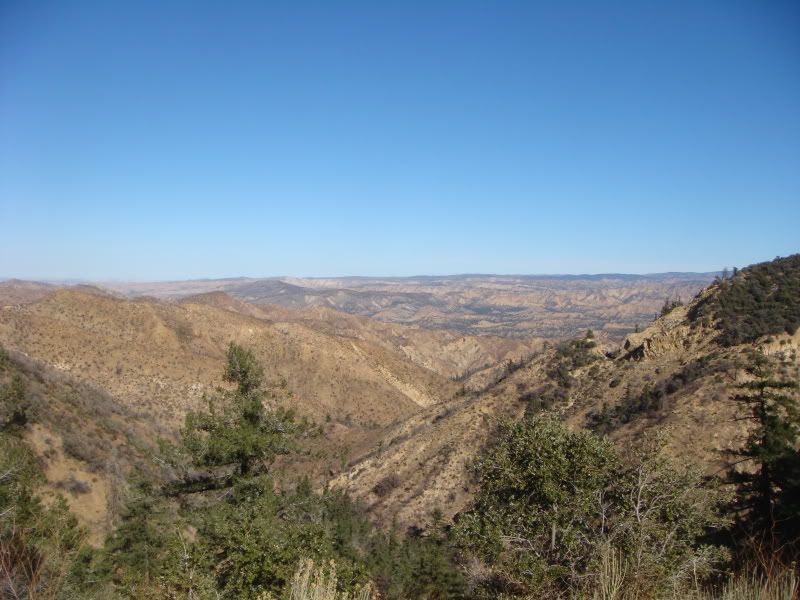 There was an F-18 that flew right in front of me, and over my friend (he was ahead of me a ways). It was terrain masking and did some awesome flying. I actually caught it in a picture, but it's kinda hard to see. If you look closely under the middle peak, you can see a grey dot against the green background. That's the F-18.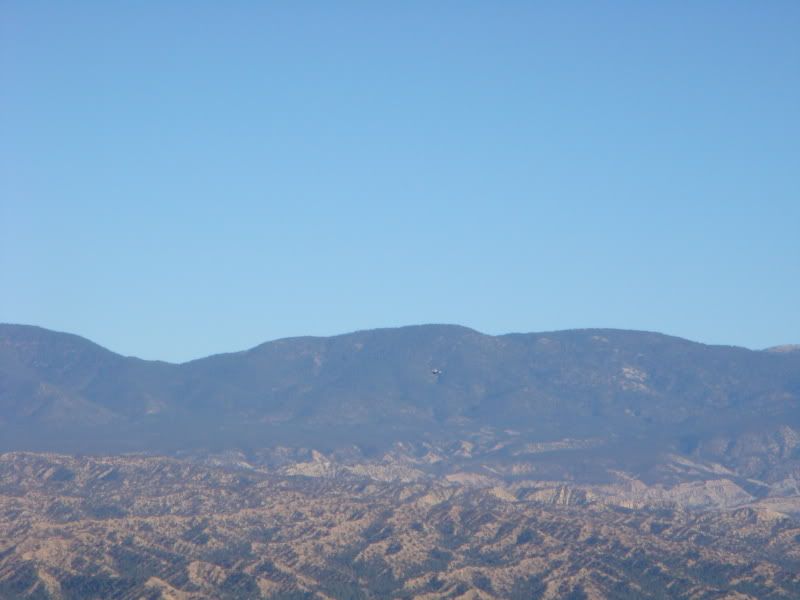 the road ahead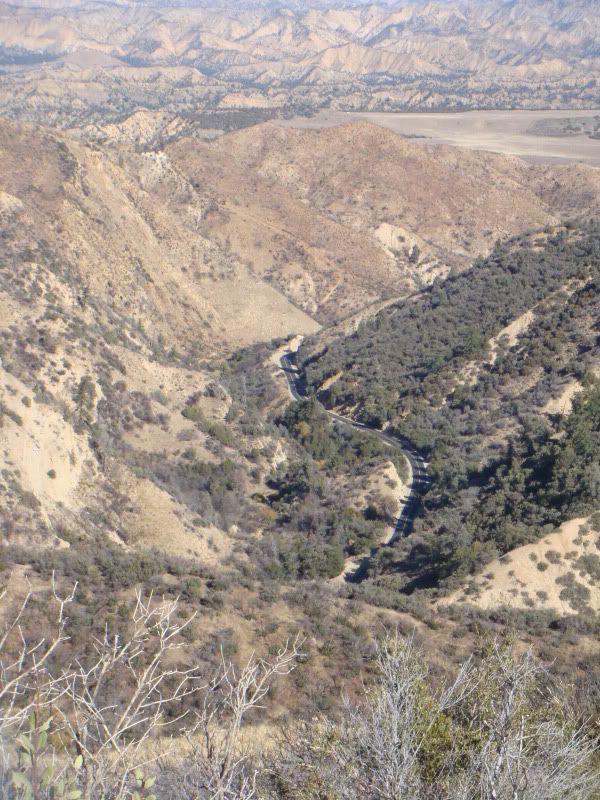 view from my friend's bike
and me on my bike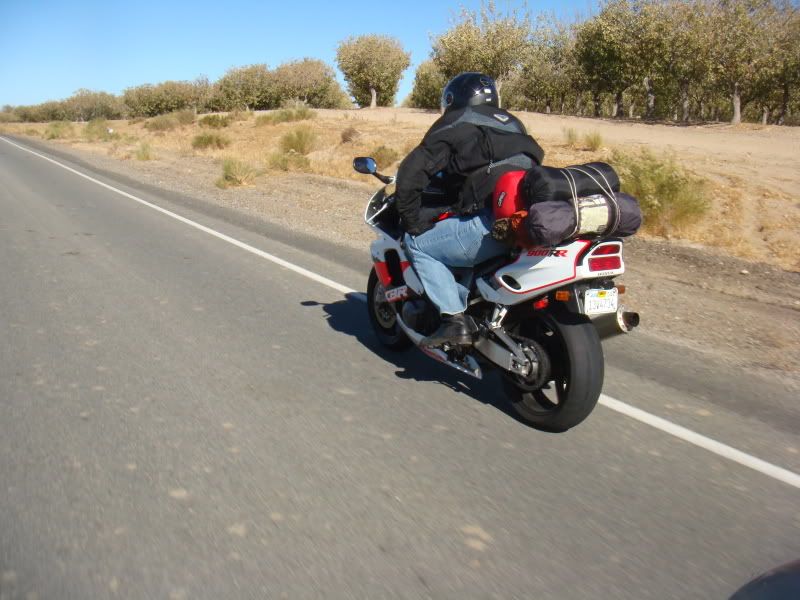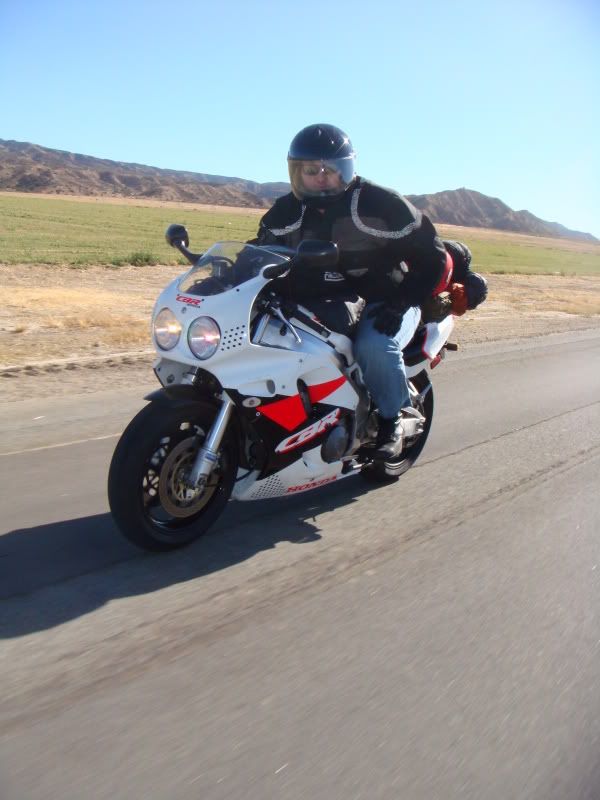 this is a pretty sweet shot...
and my friend riding his bike. It's a 1994 Honda VFR 750. much more of a cruising bike than mine.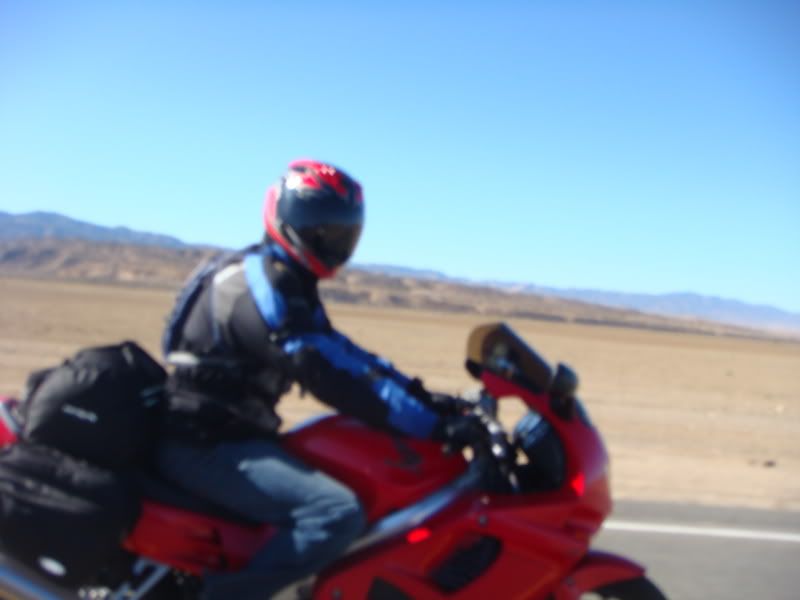 where we stopped to eat lunch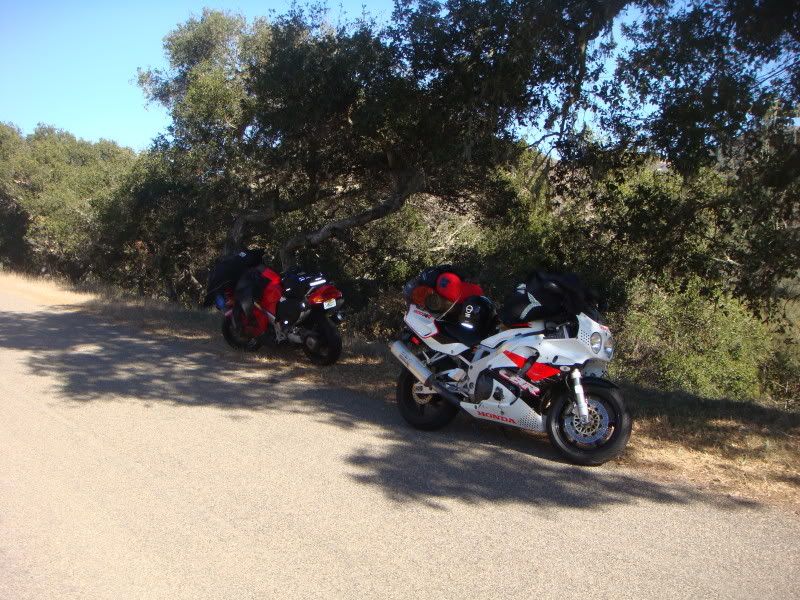 we ate on a plateau of a cow pasture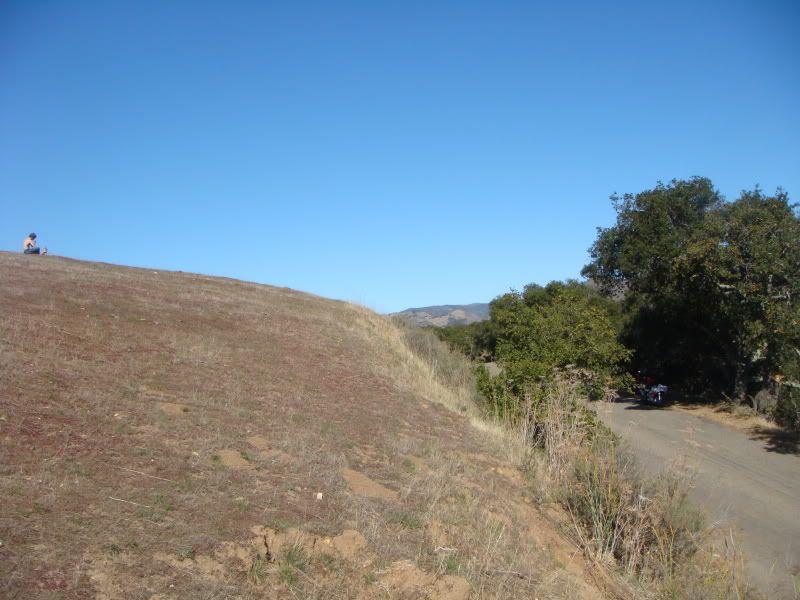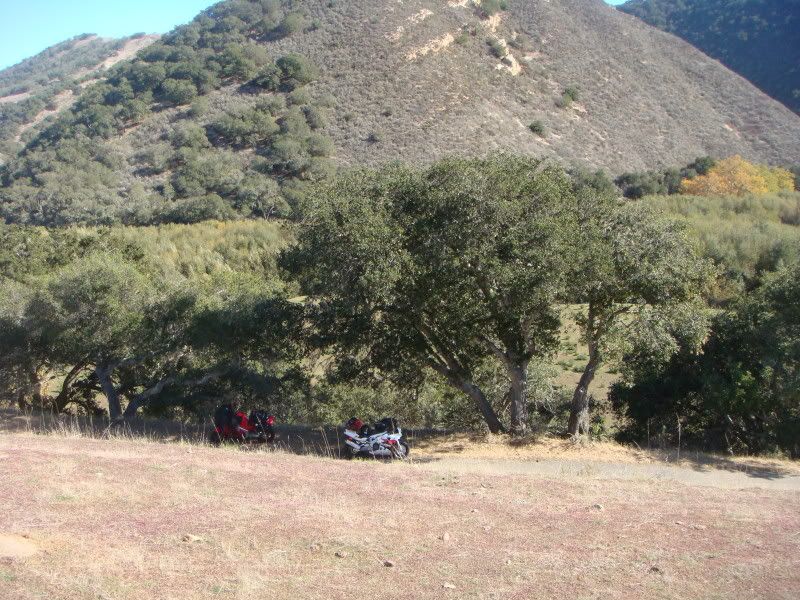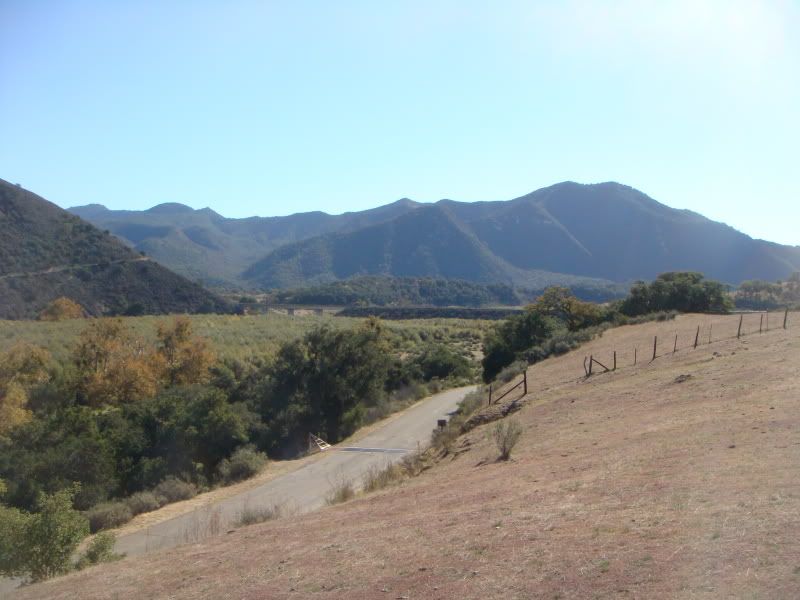 we then saw elephant seals on the elephant seal beach north of Cambria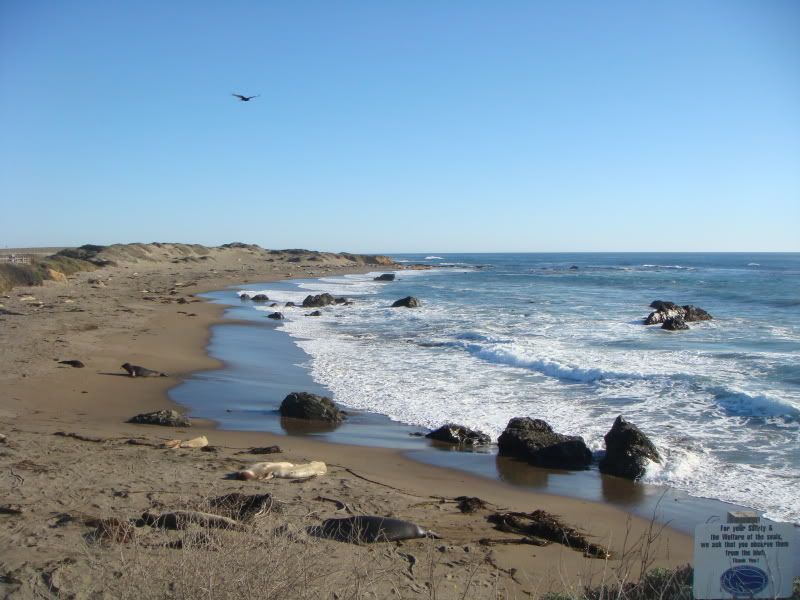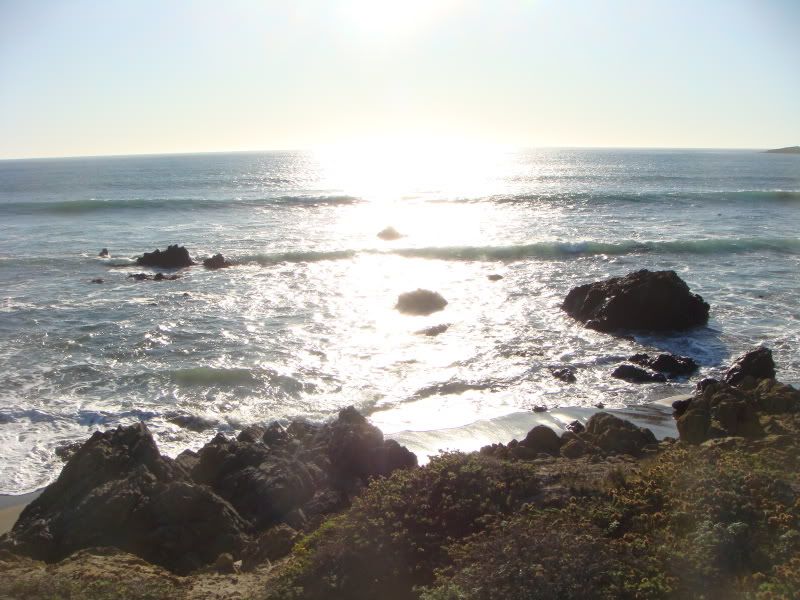 a lighthouse in the distance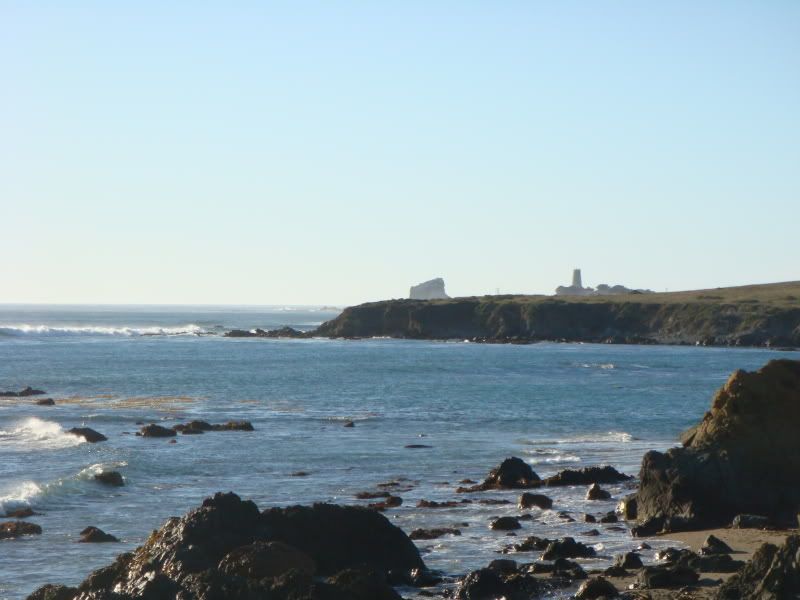 starting to climb up a little ways on HWY 1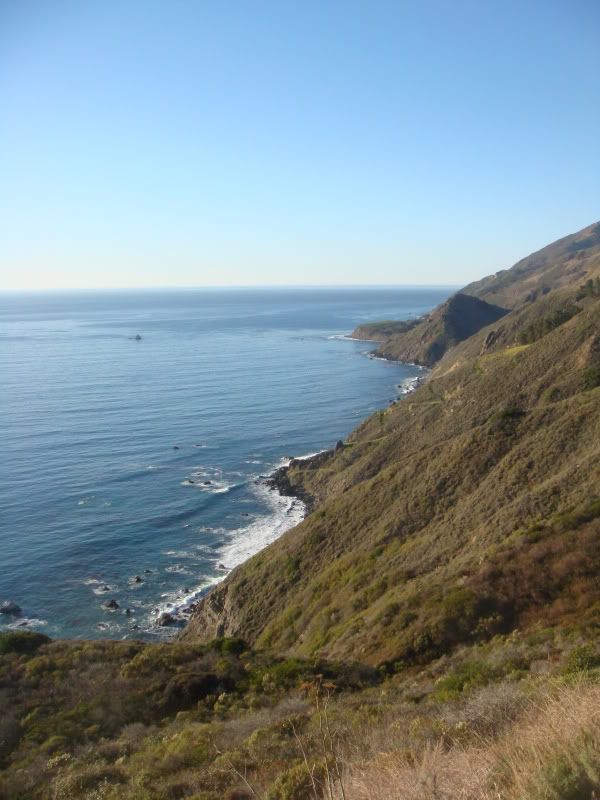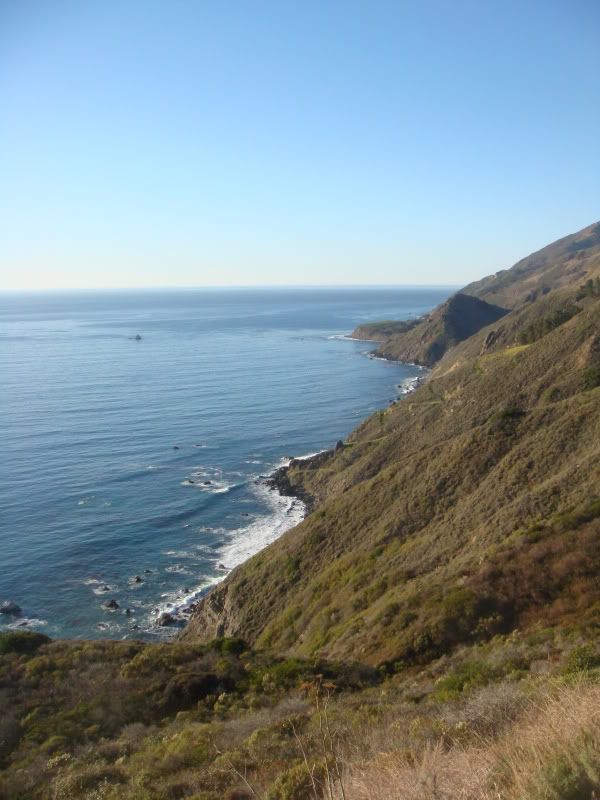 and back down again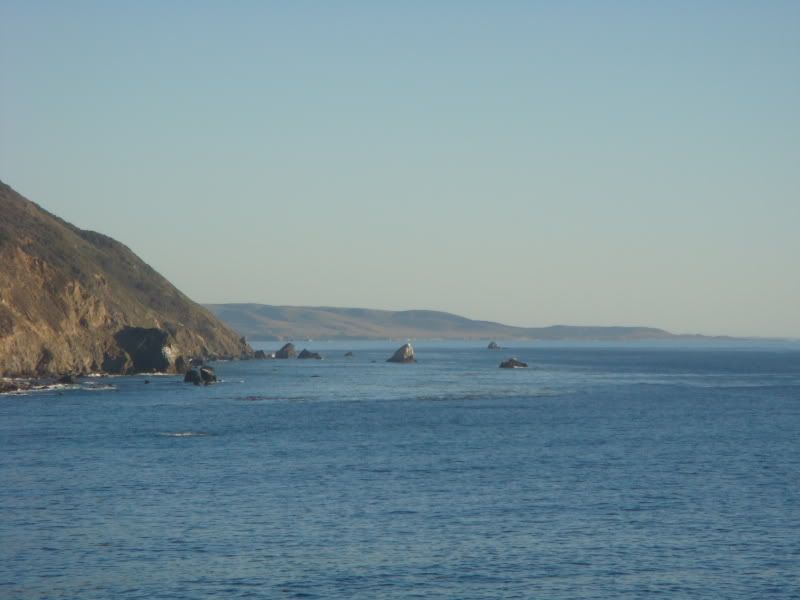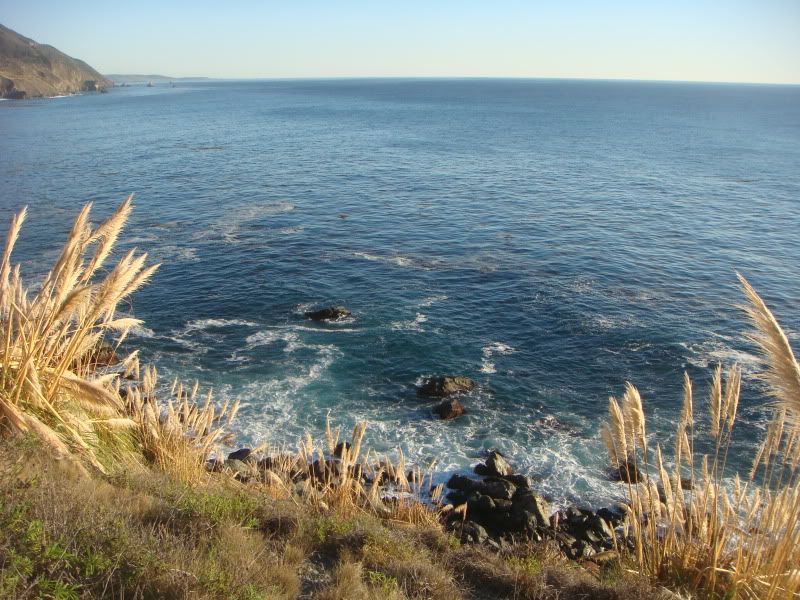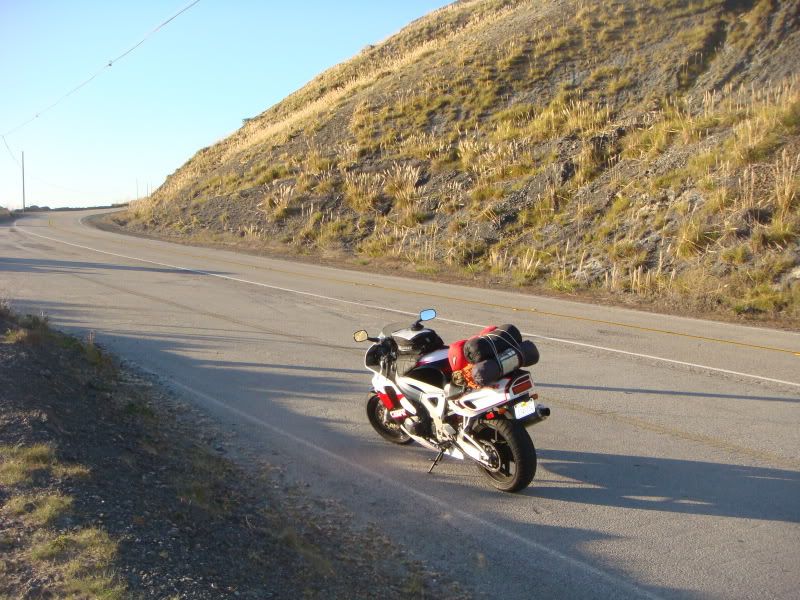 we decided to stop here and take a little break, and figure out where we were going to camp, and also watch the sunset.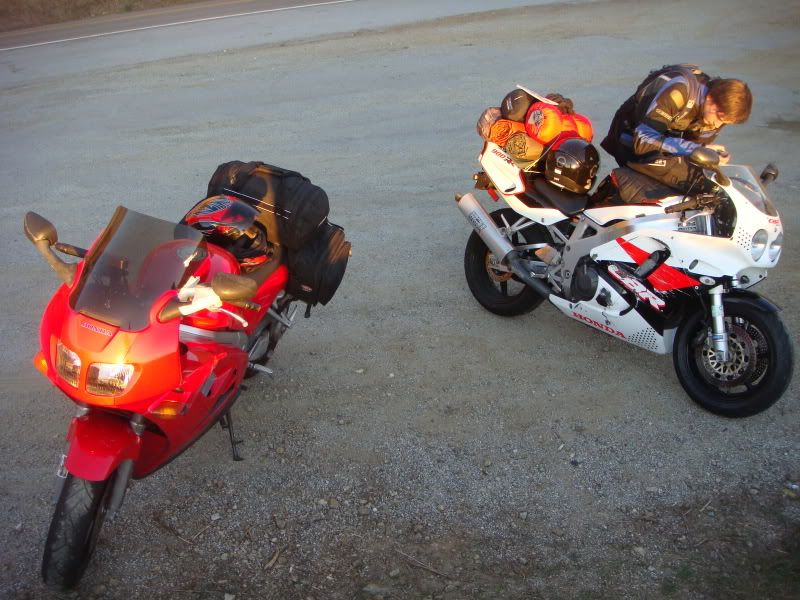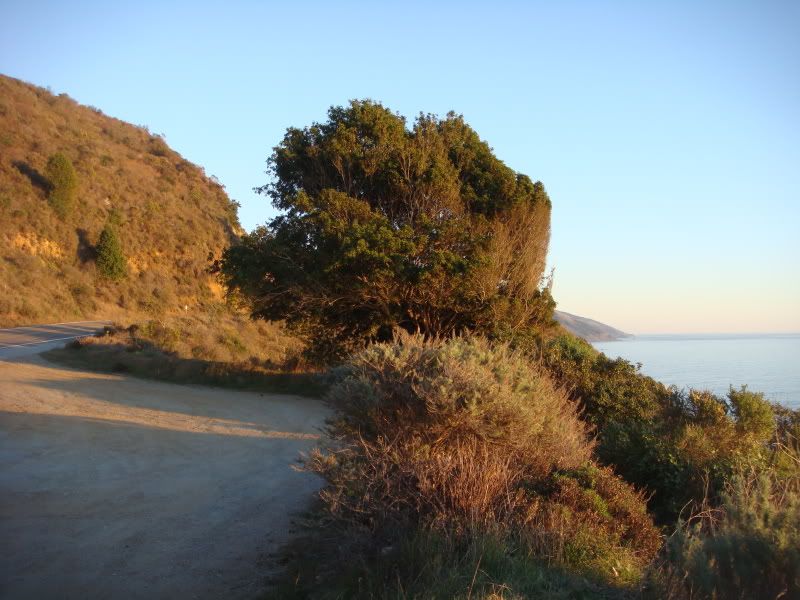 the bushes were in bloom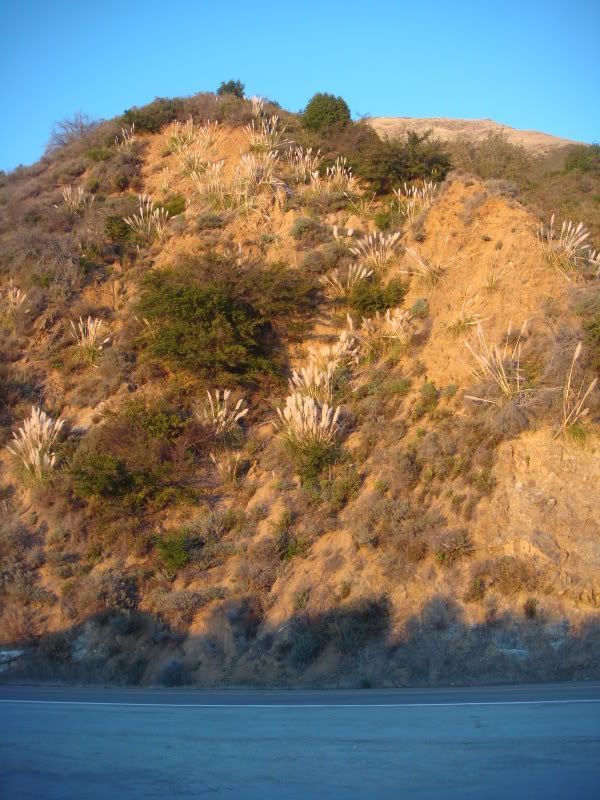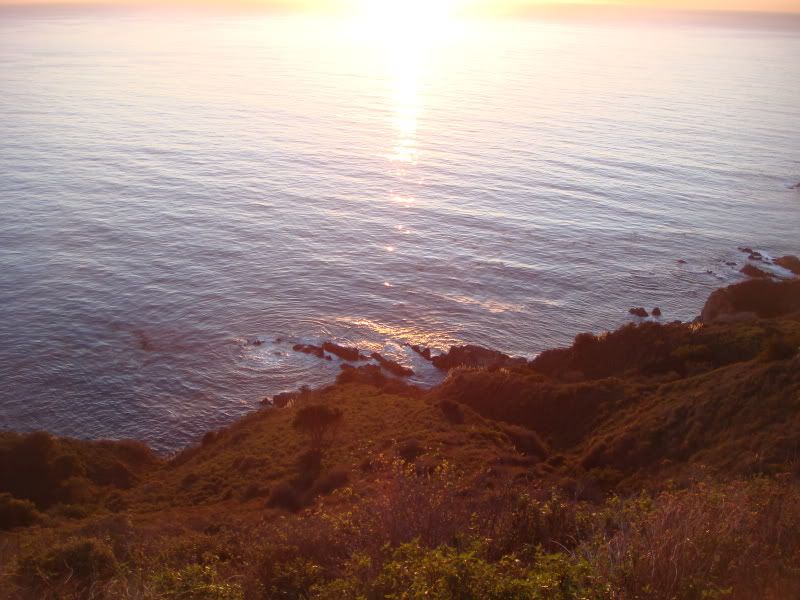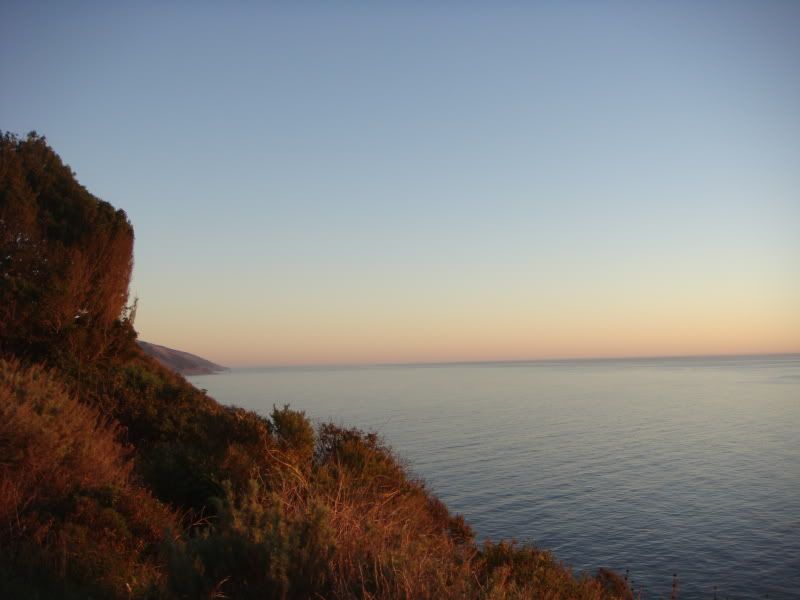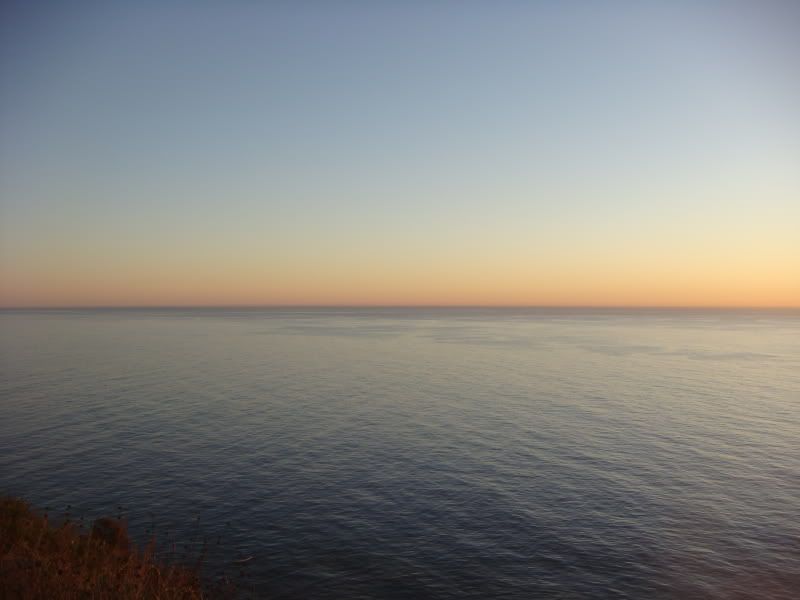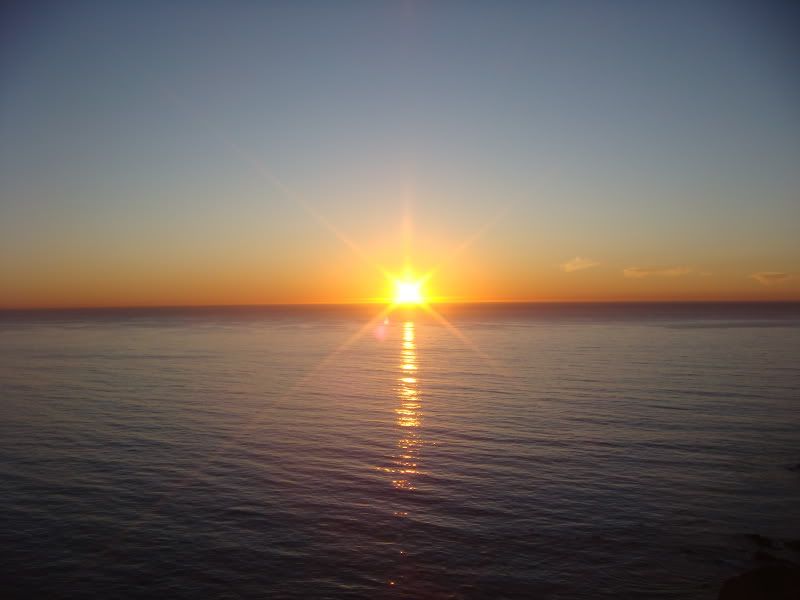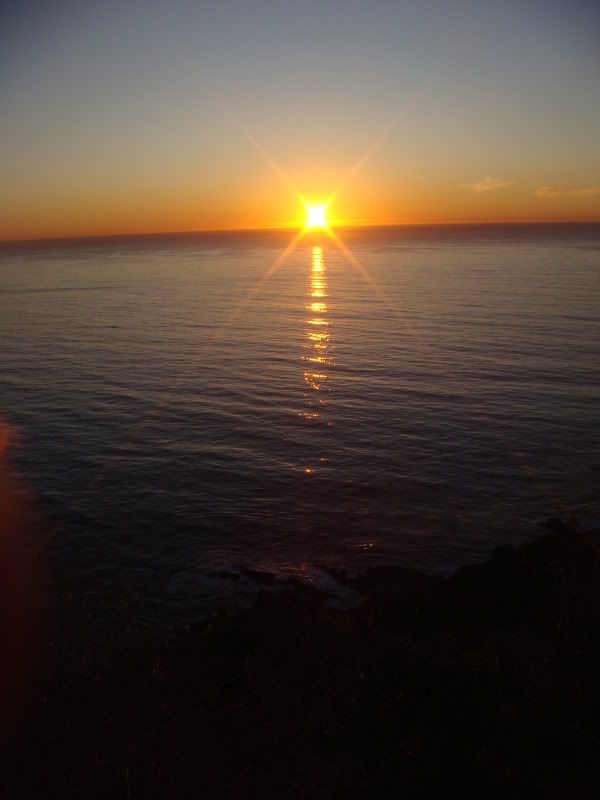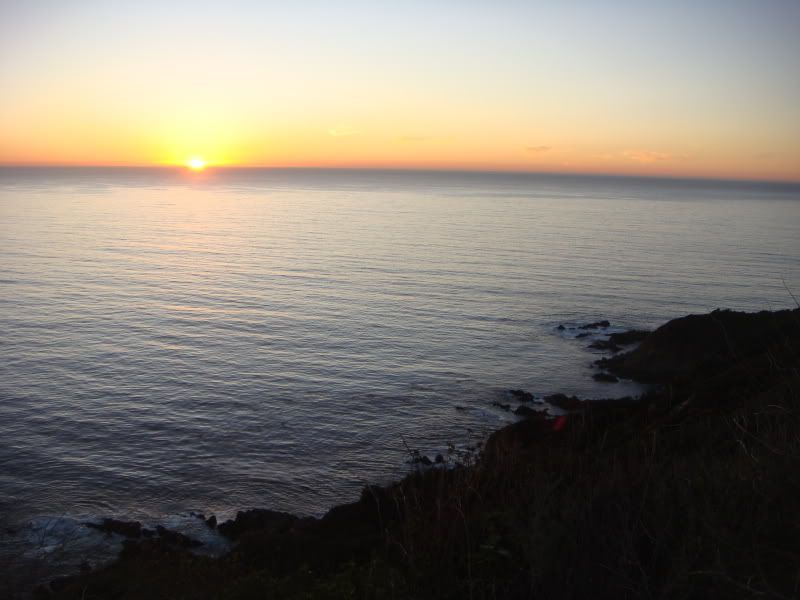 last sliver of the sun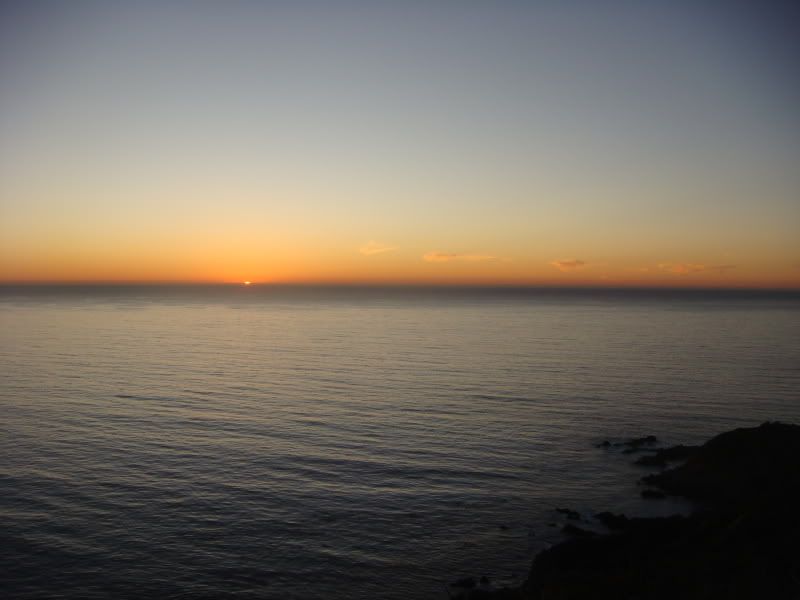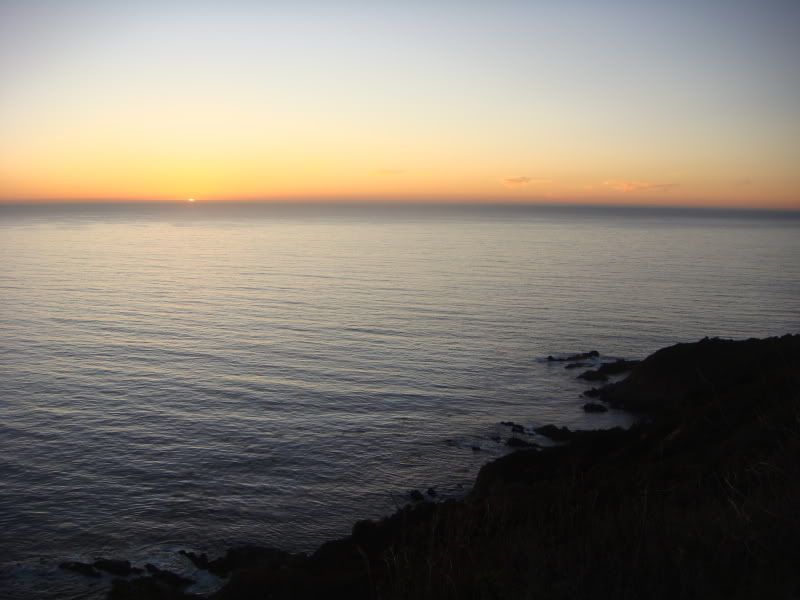 trying to find camping, we came across a nice viewpoint high up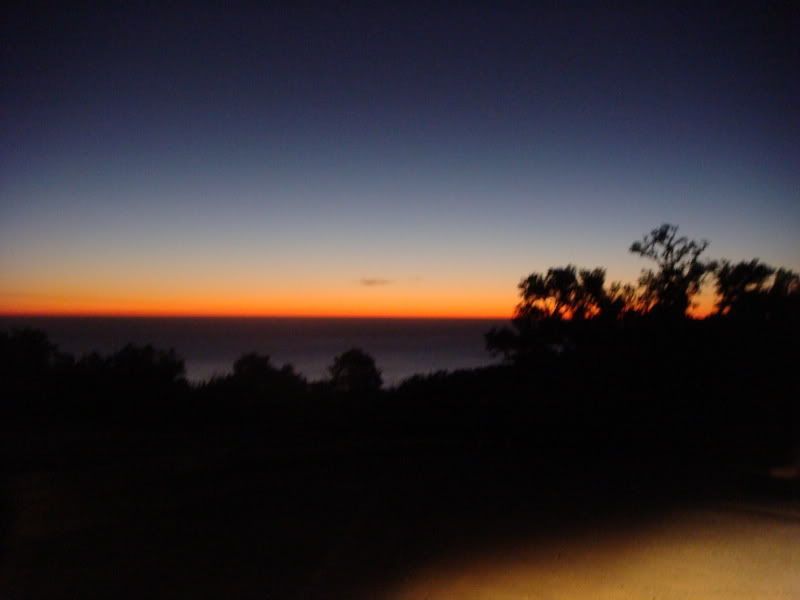 the campsite the next morning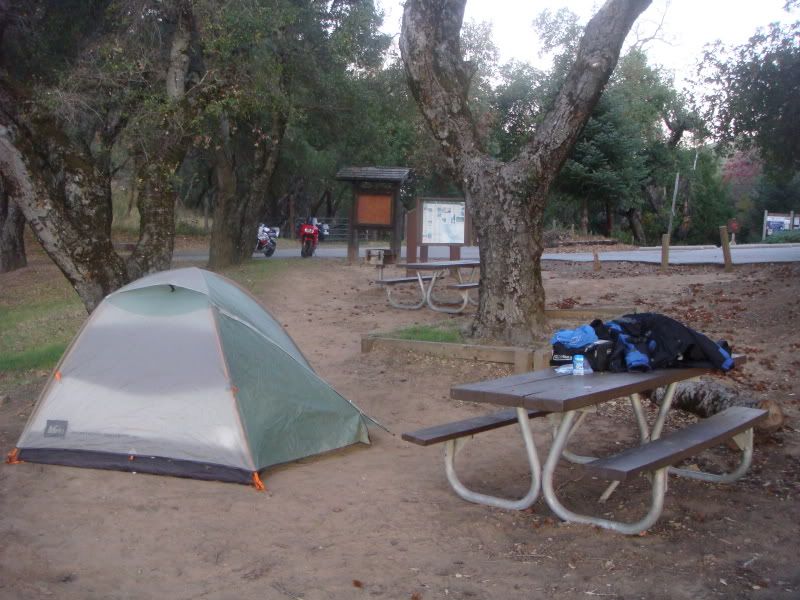 When I woke up, I saw this view as I got out of the tent. We got to the campsite in the dark, so we had no idea what the surrounding area looked like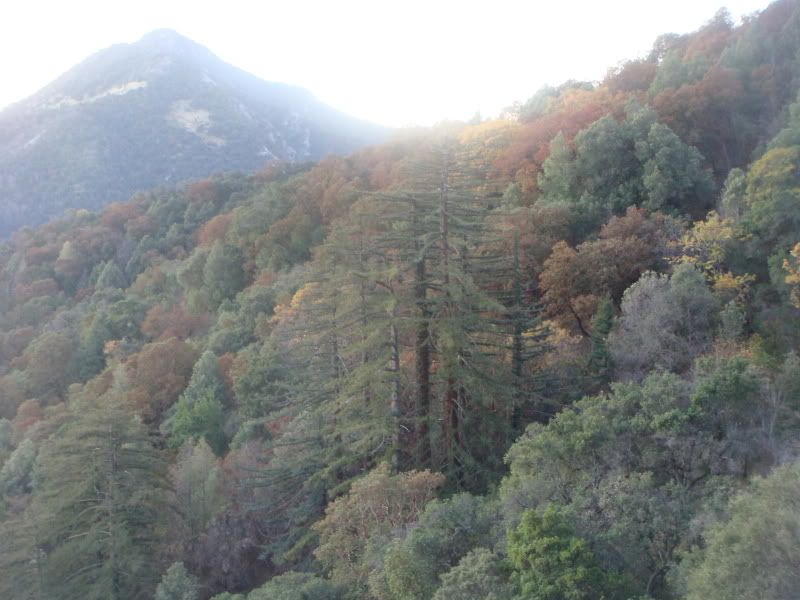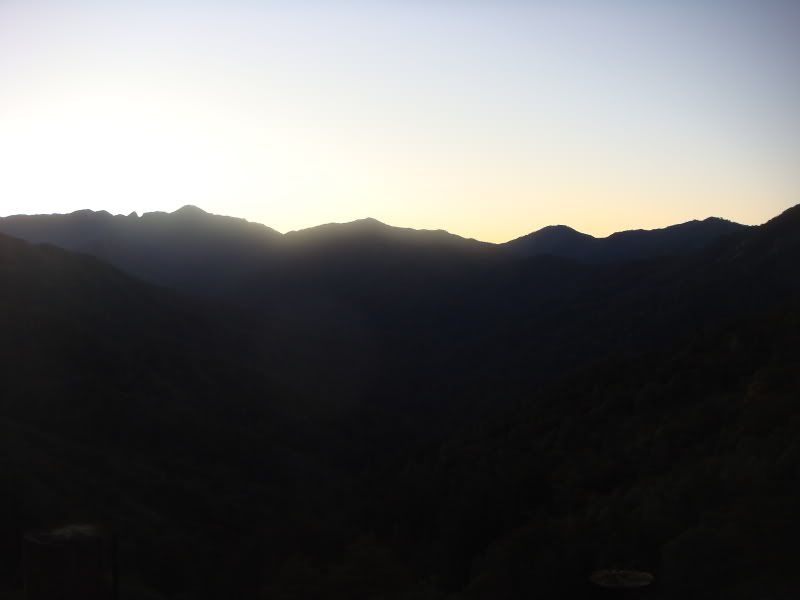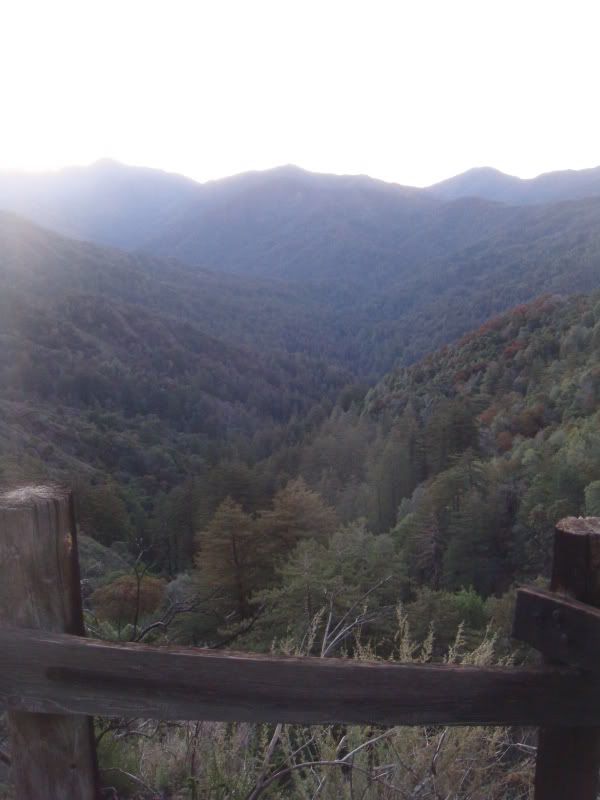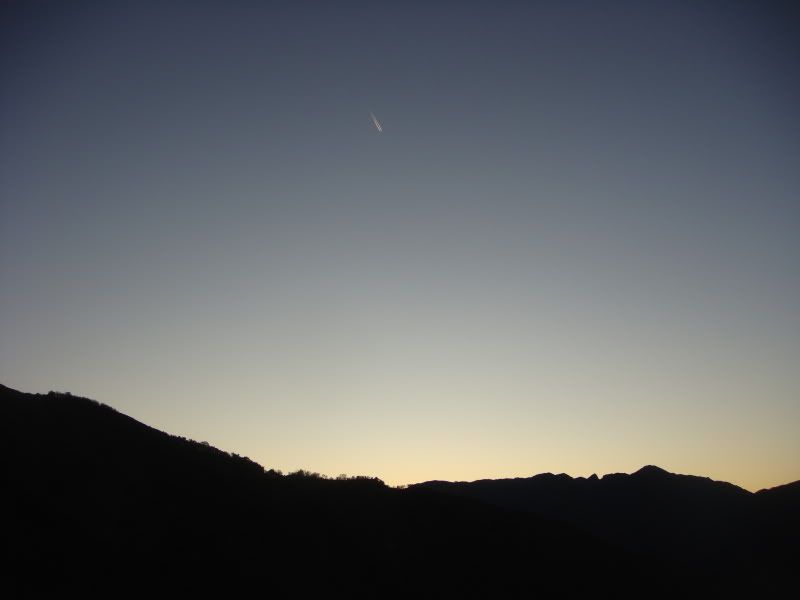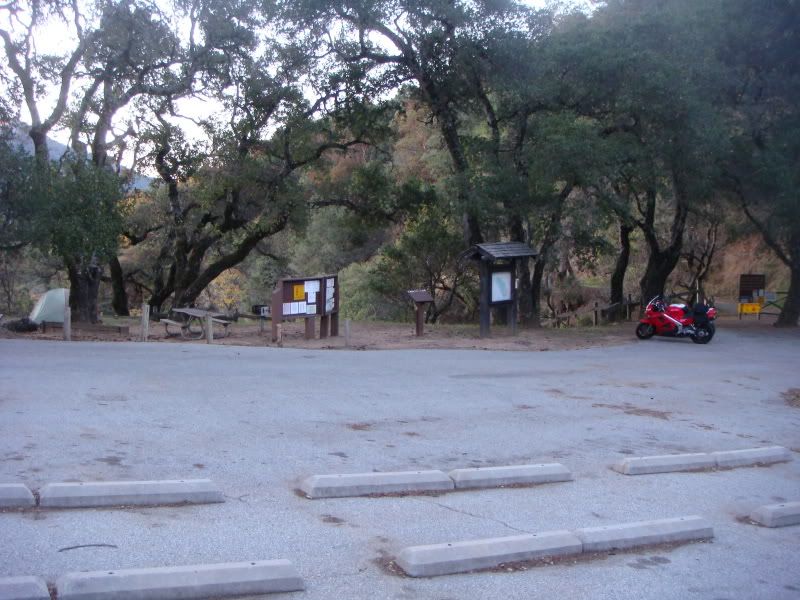 our breakfast, chunky clam chowder and saltines. sounded like a good idea the night before, but when we actually ate it we weren't too thrilled. Not at 7:30 AM.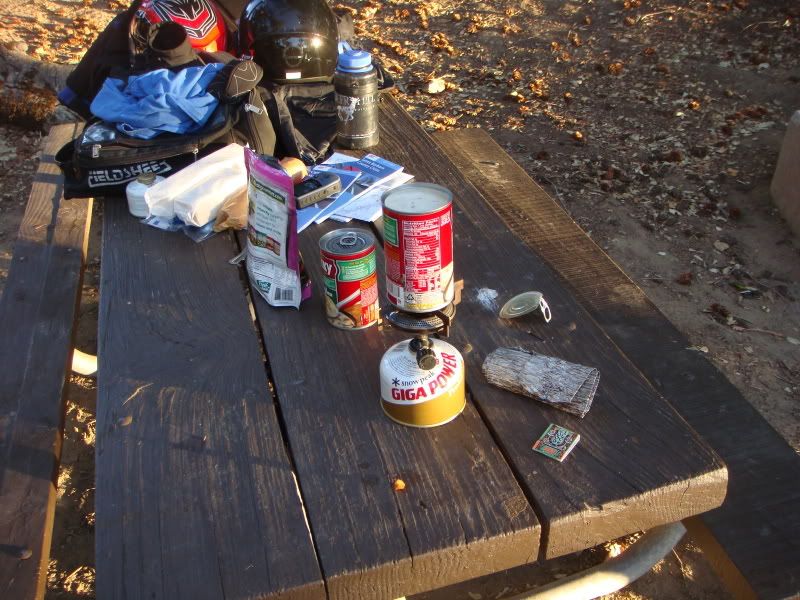 Leguna Seca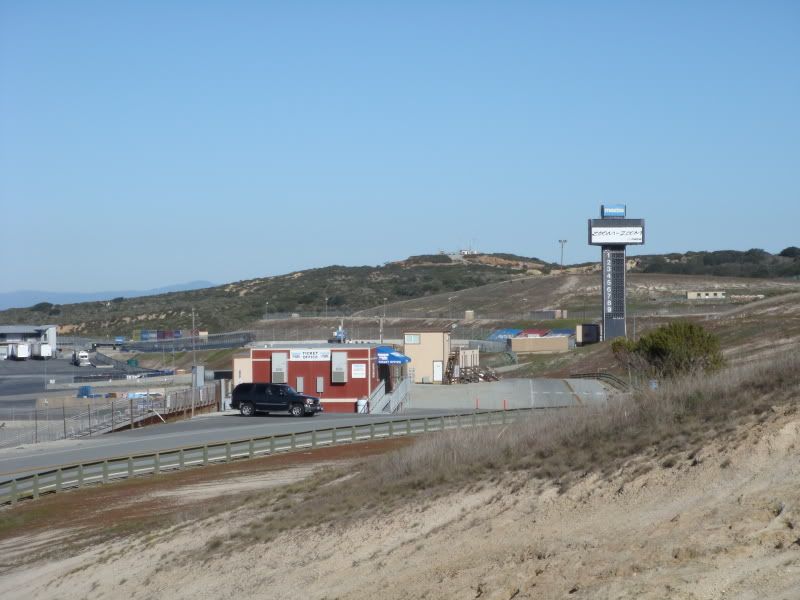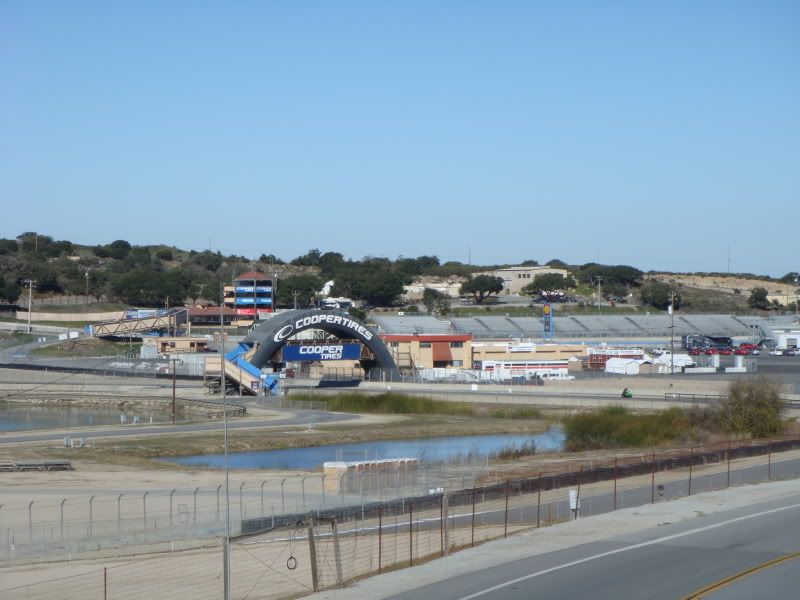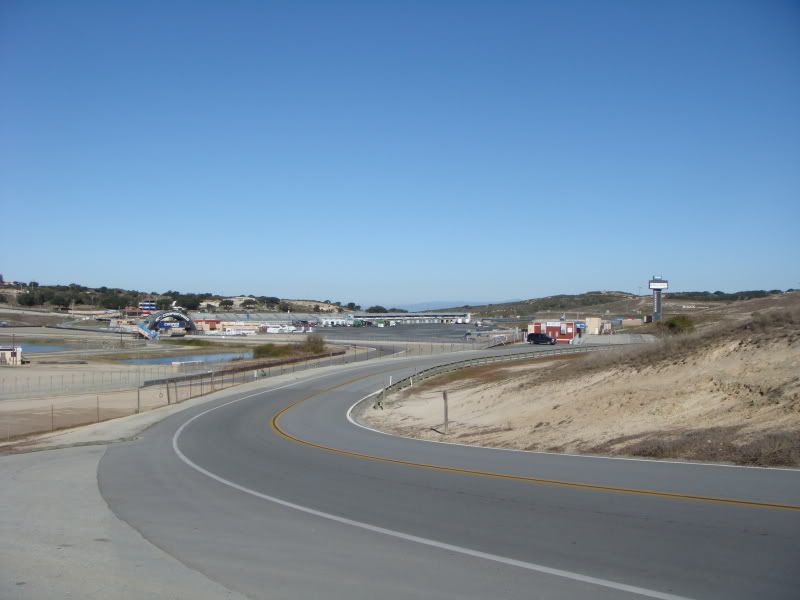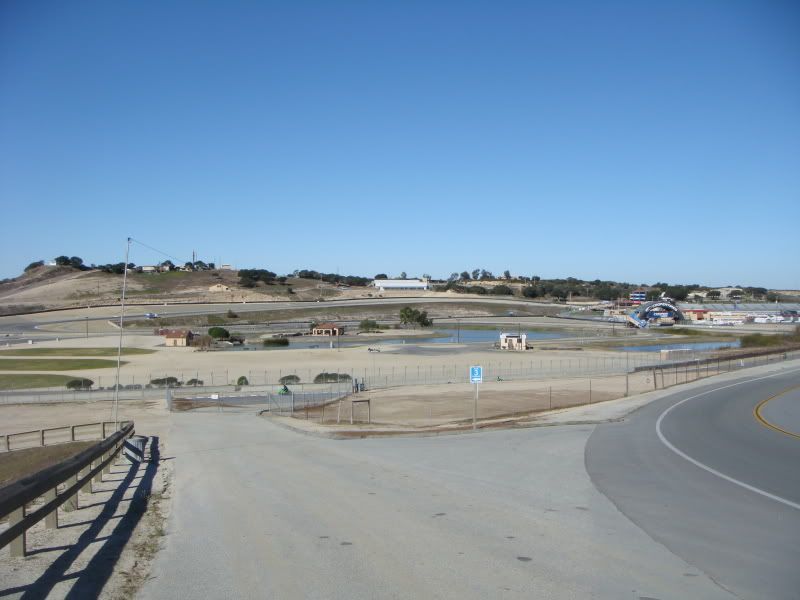 there was a track day going on, so it was cool to see the raceway in use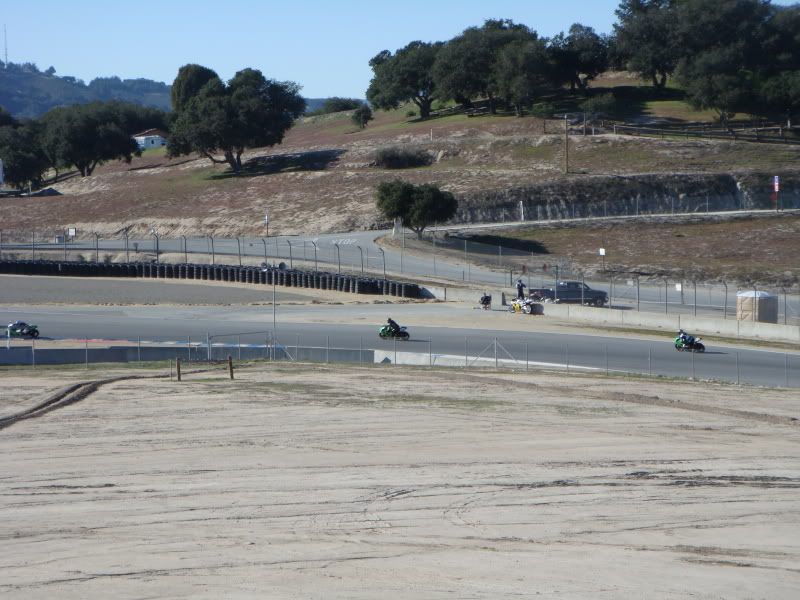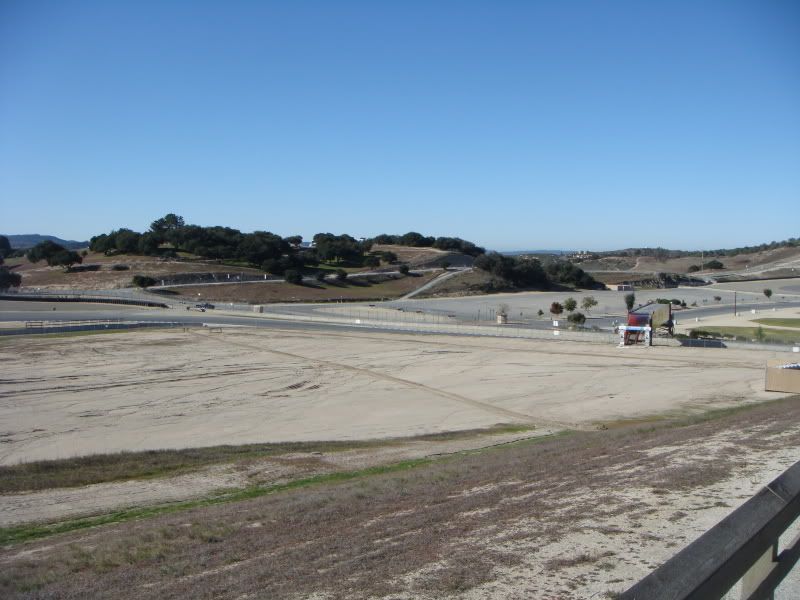 now on the way back down, just south of Piont Lobos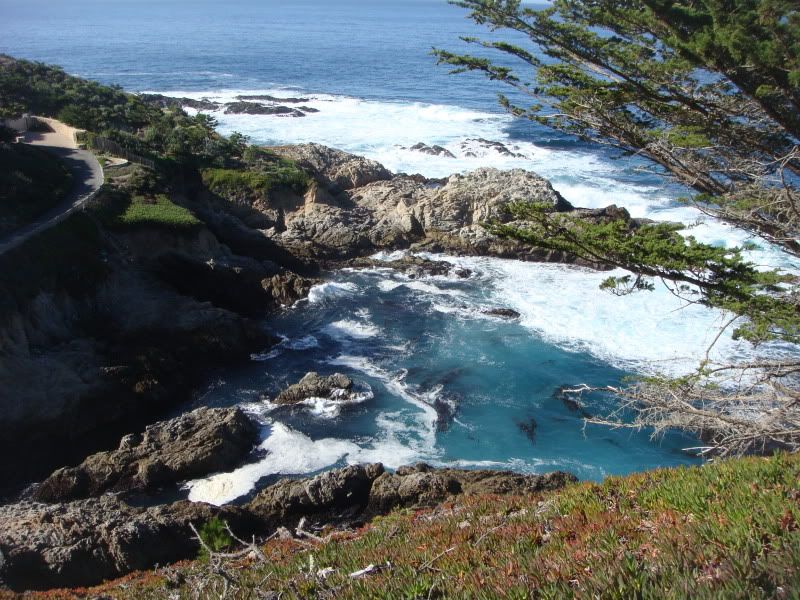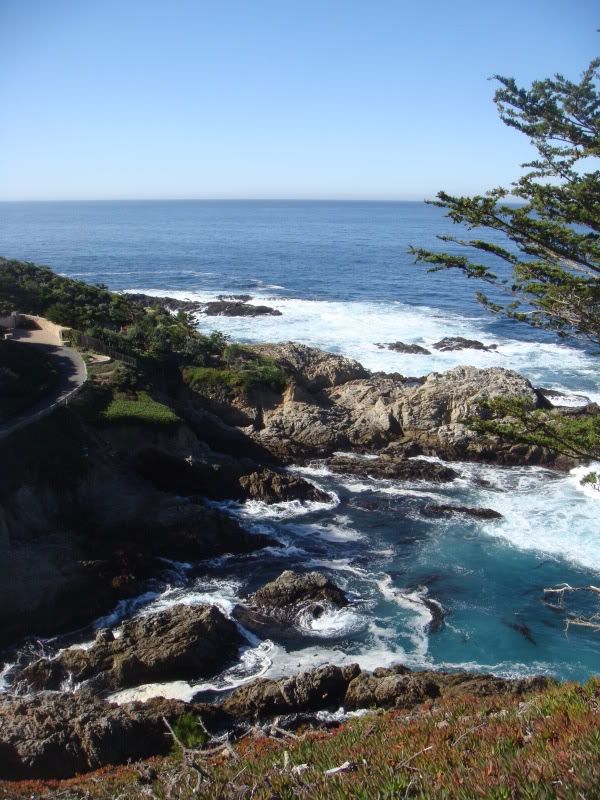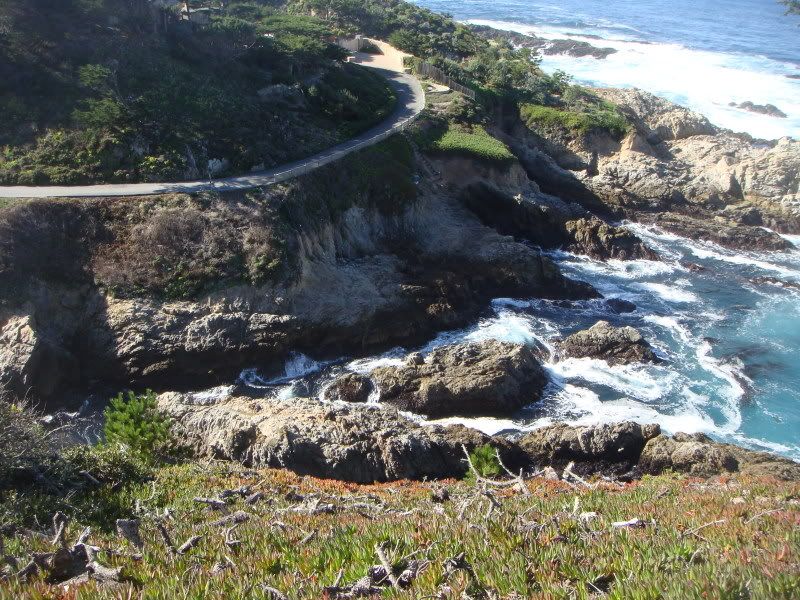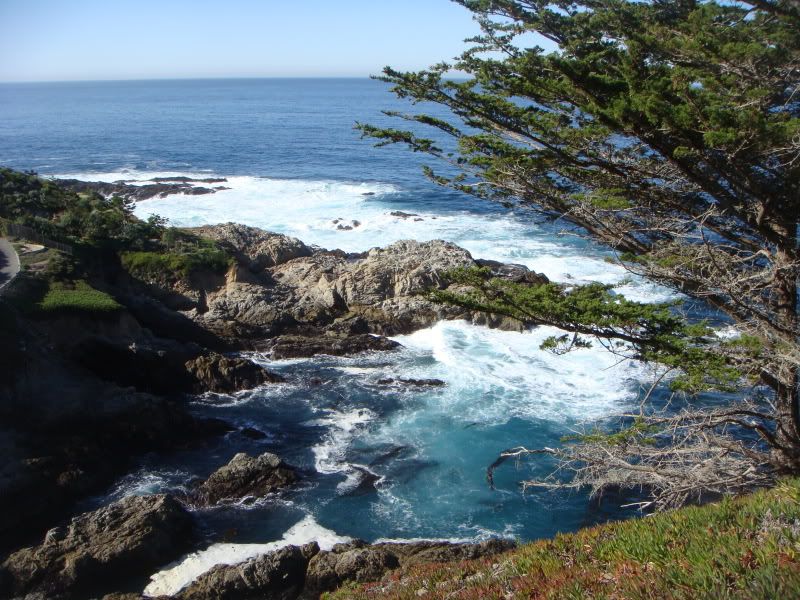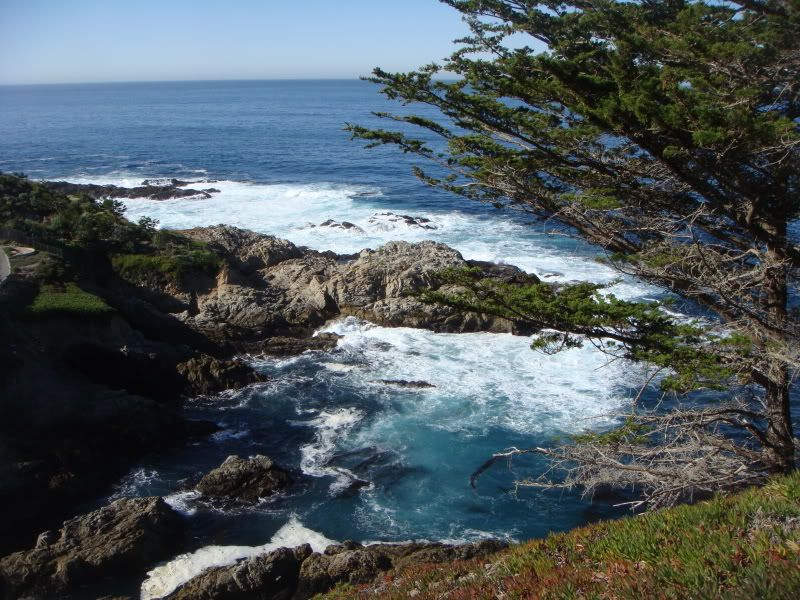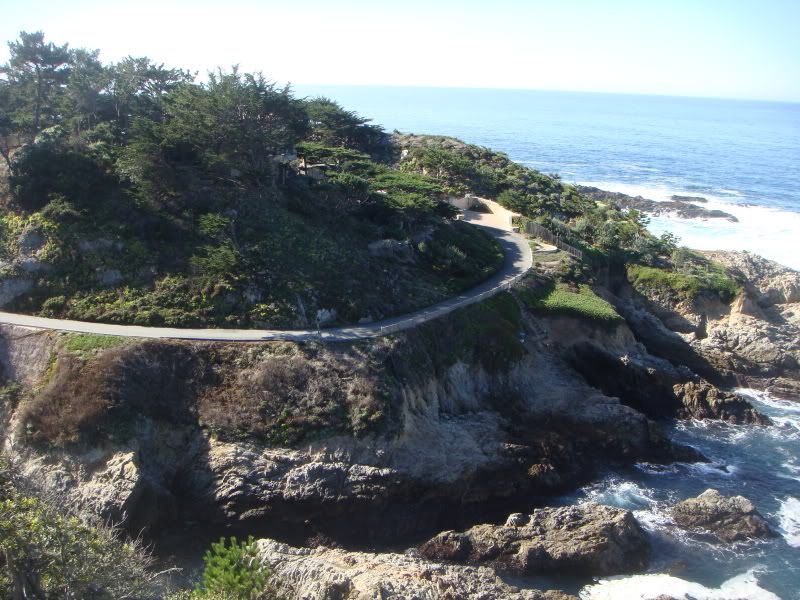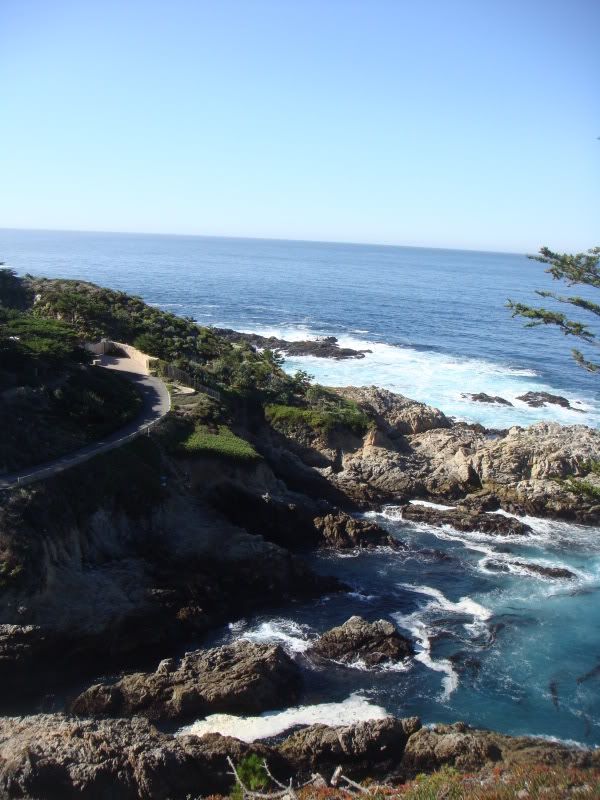 helmet hair and looking into the sun. not the most flattering picture of me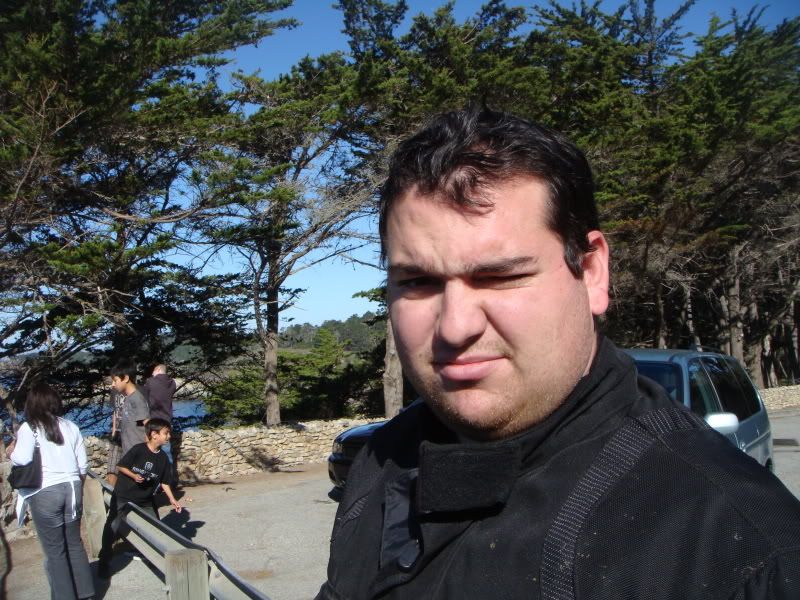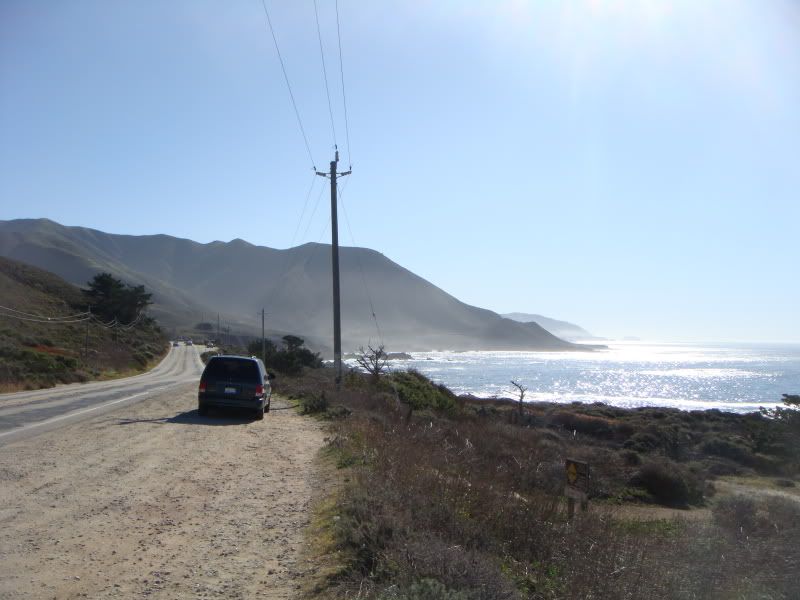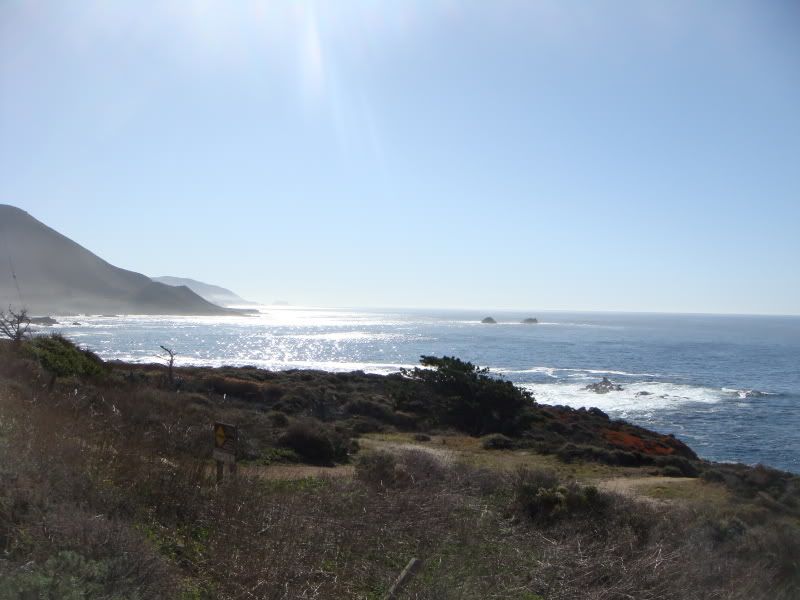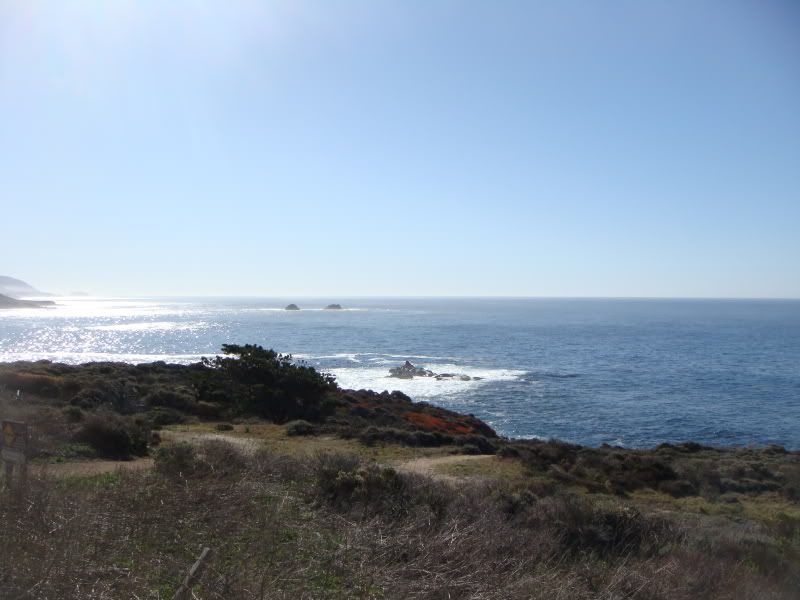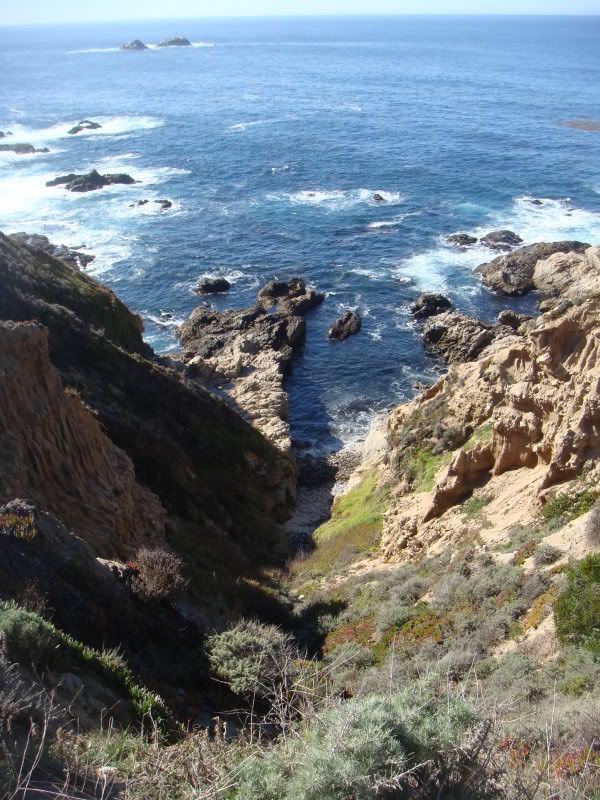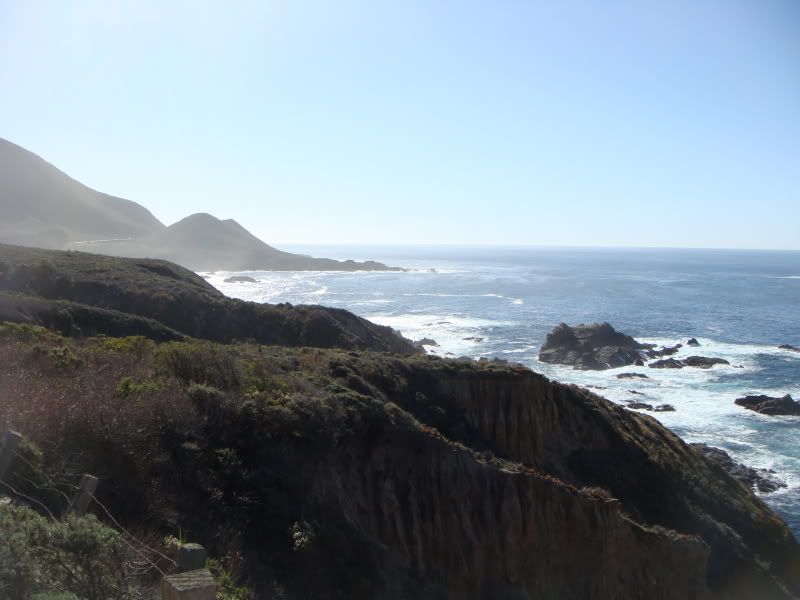 a neat bridge that was built in the early '20s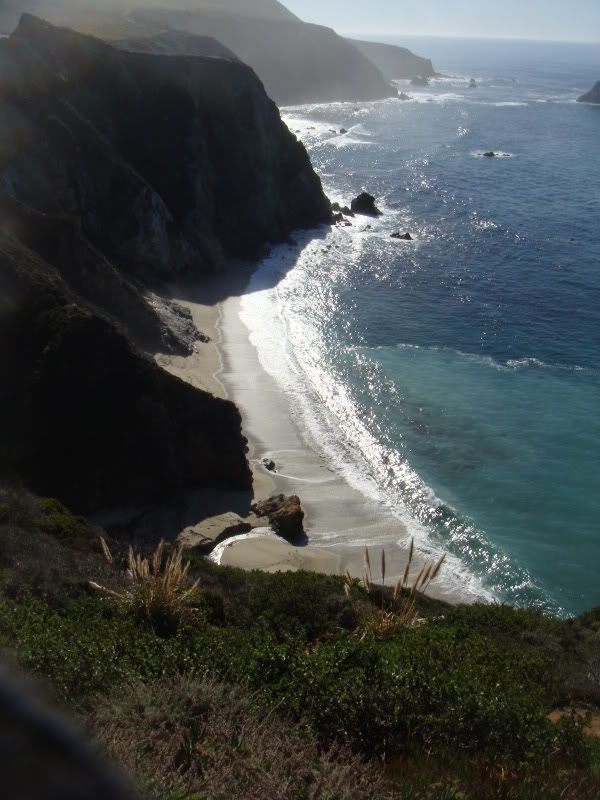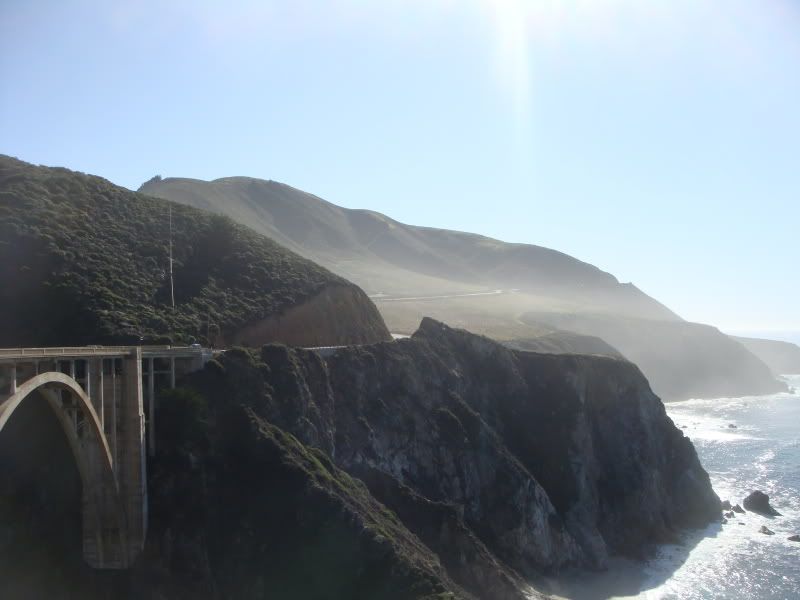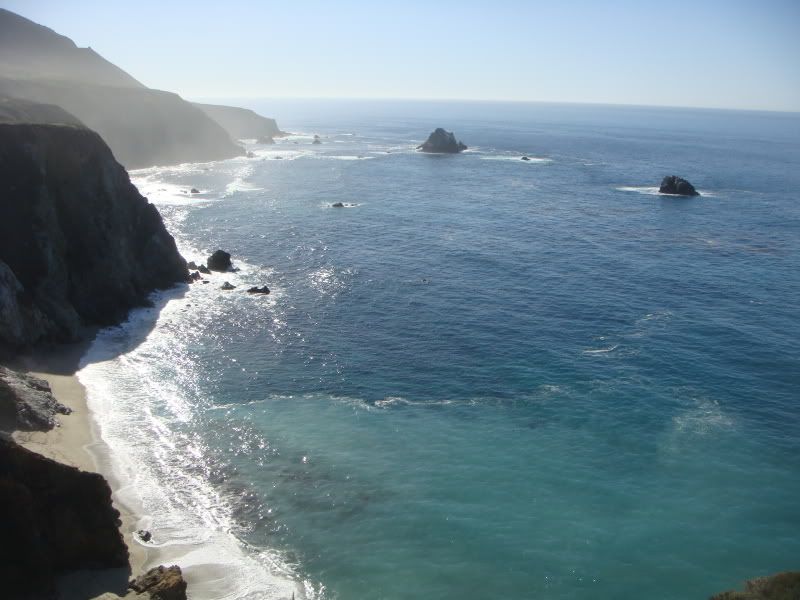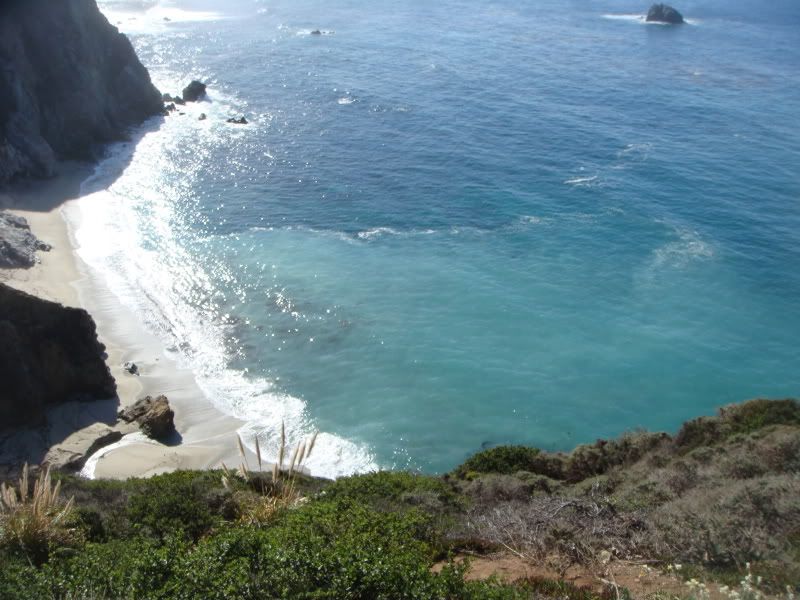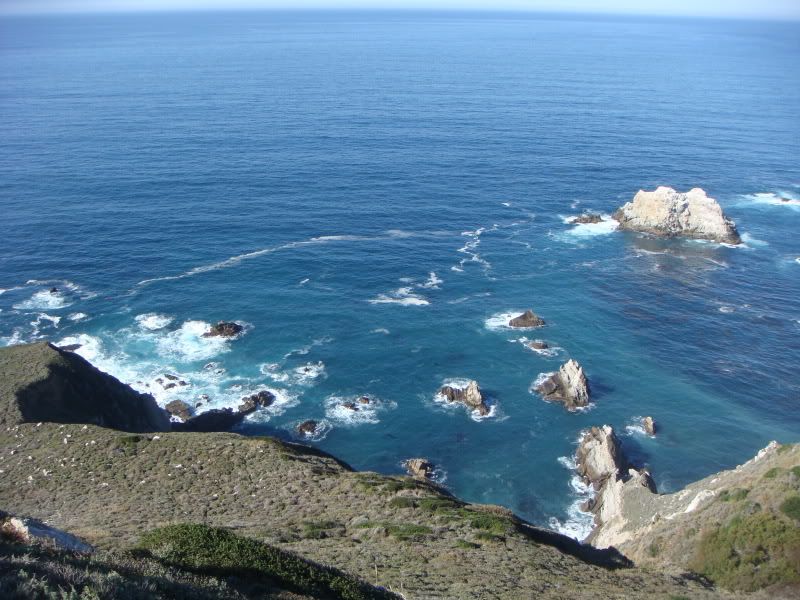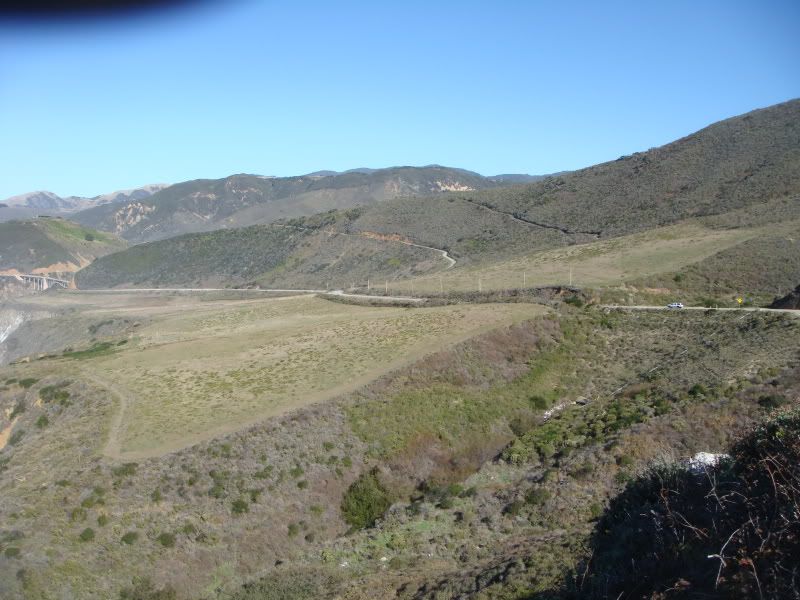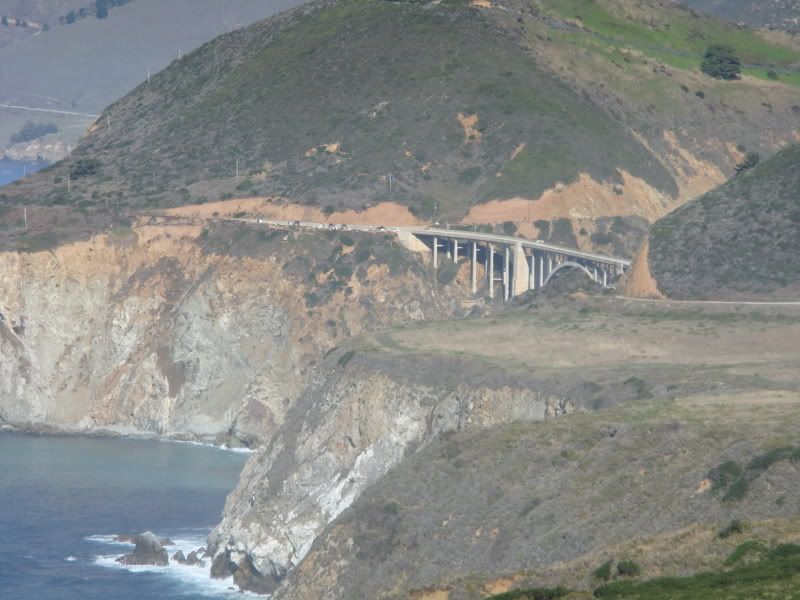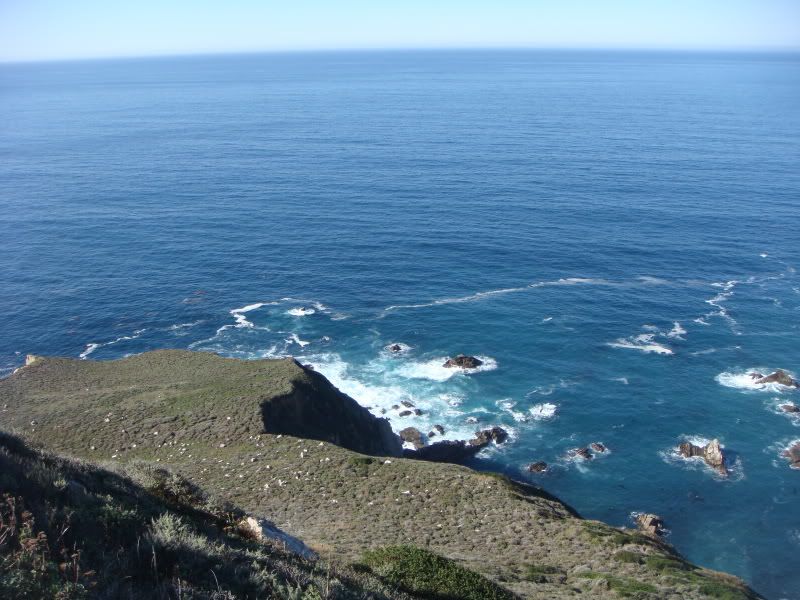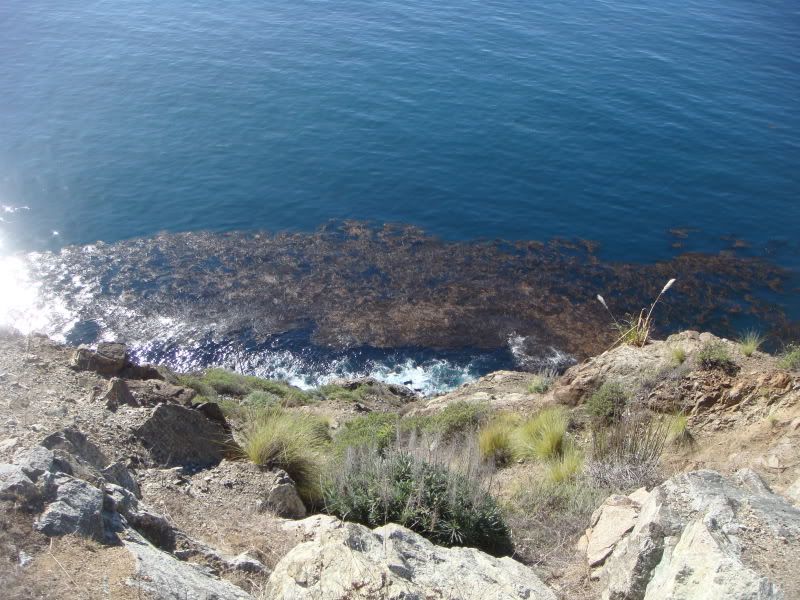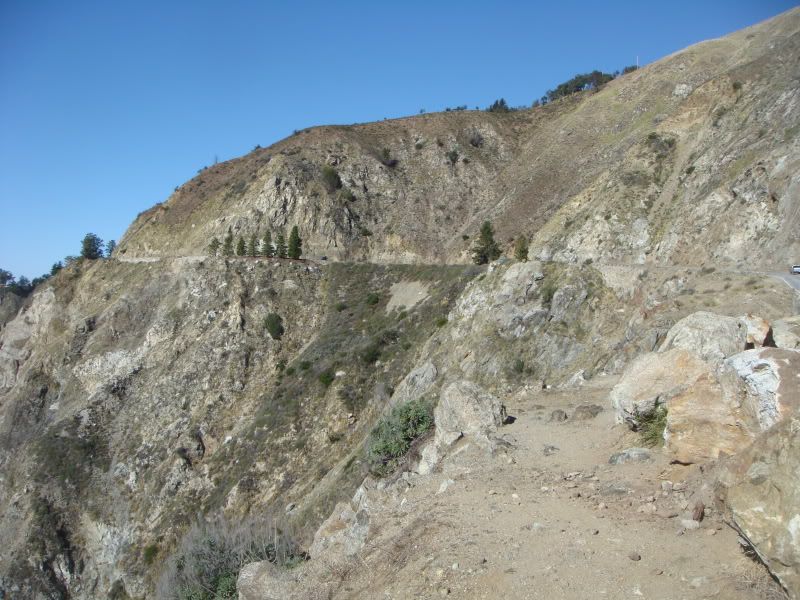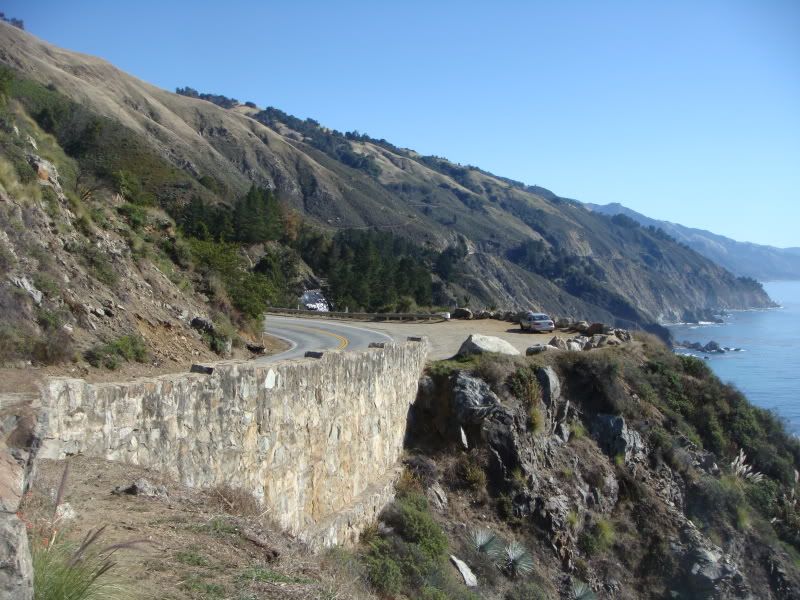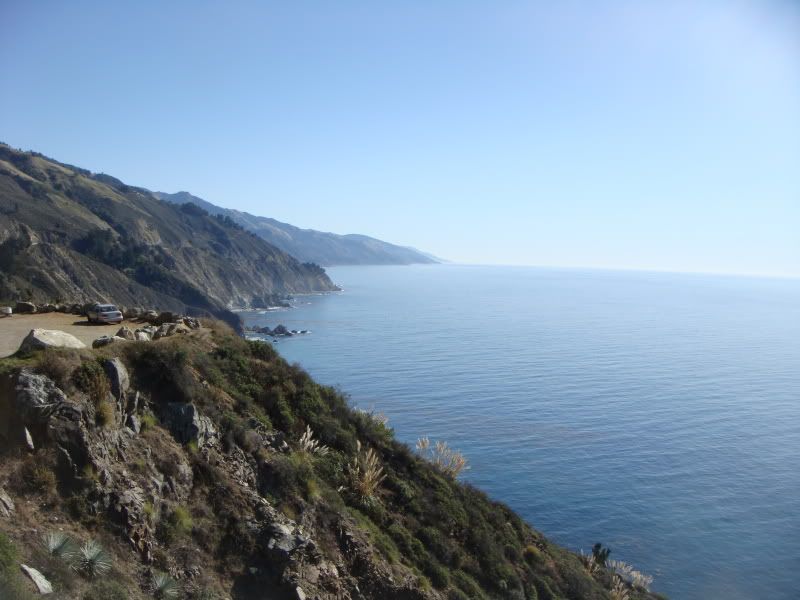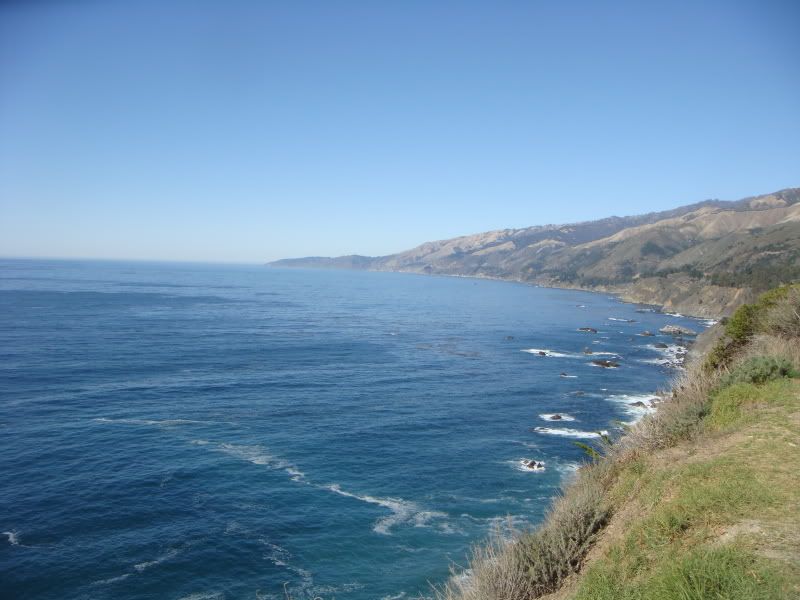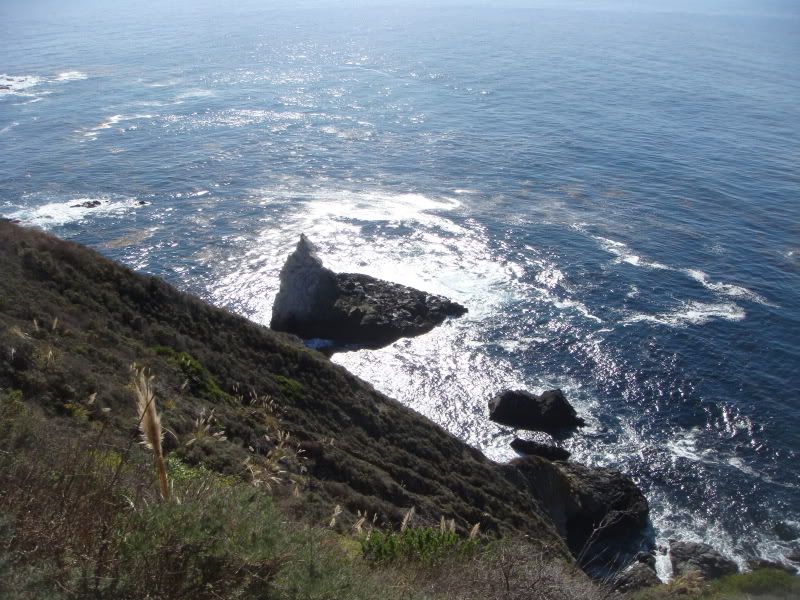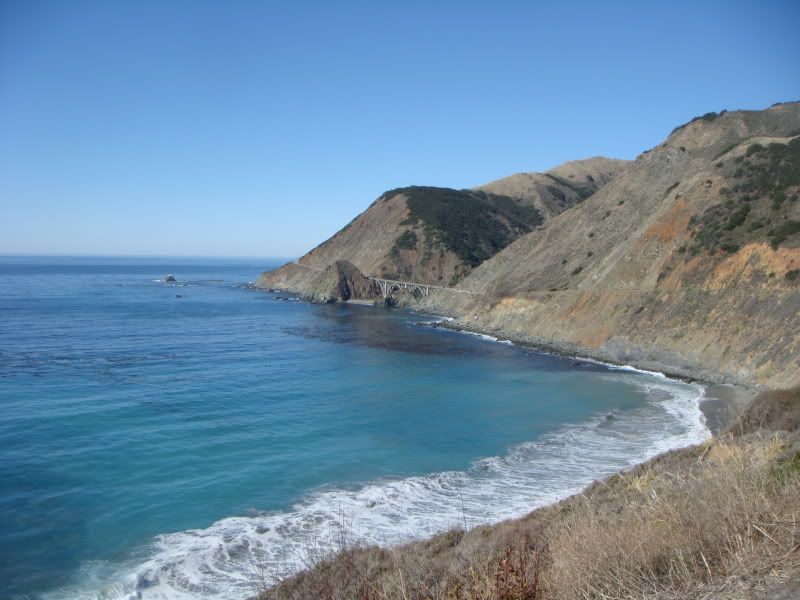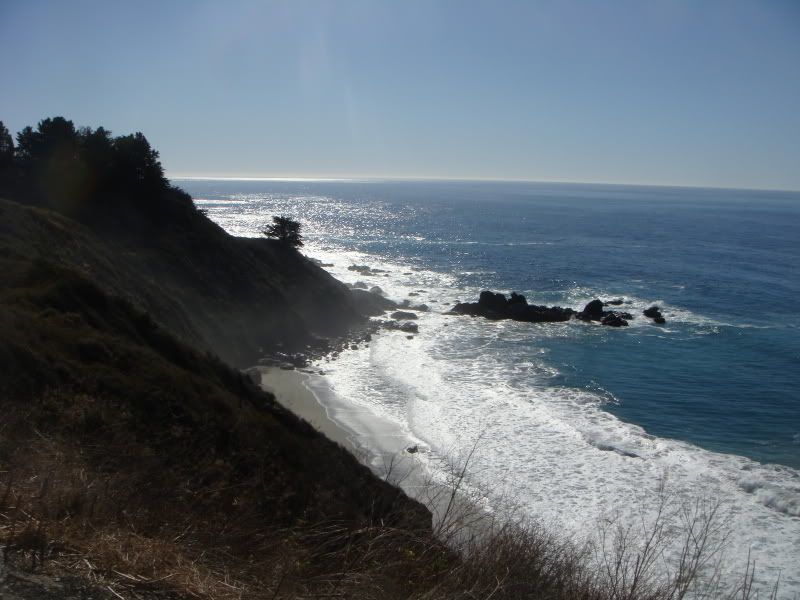 That's the last photo I took. I took lots more between the first and last, but I figured a lot were the same and didn't want to clutter this too much.
I hope you enjoyed this, as the ride was definitely enjoyable. Yes I was very sore once I got home, because I hadn't rode my bike since August until I took this trip. It was totally worth it.