First off, I would like to start by saying that I do believe this is the first time creating a thread in the OT forum. Not sure how the flavor of things goes here but here goes.
I wanted to discuss OC or open carry. It means exactly what it says. Openly carrying a weapon. That could be any type of knife or gun but it is used to describe openly carrying a hand-gun about 90% of the time.
Now, the laws across the country differe so much state to state but basically you will see some that ban it all together, some require you to be a licensed to carry a handgun and for some, there is no legal requirement at as (as far as holding a license). One example being the great state of Virginia. How the law is written about handguns, it's illegal to keep a handgun from plain view from the public without a CHP (concealed handgun permit). Says nothing about open carry. What does this mean? You are not required to have a permit to openly carry. Move to the state tomorrow, but a gun with a holster and your good to go so long as it is in plain view. However comma, the only caviat is that you meet the requirments had you applied for a CHP (not been to a mental instiution, not a felon, not involved in a pending domestic violence case, etc.). Oh yeah, and the law says that you must be 21 to buy a gun and hold a CHP but says nothing about being given a gun as a gift or open carrying: You can be 18 and open carry in Virginia, and its perfectly legal; i've seen it.
I am an advocate on OC as I OC myself so I just want to clear that up first off. This may get into 2A rights etc. which is fine and what I expect.
Thoughts?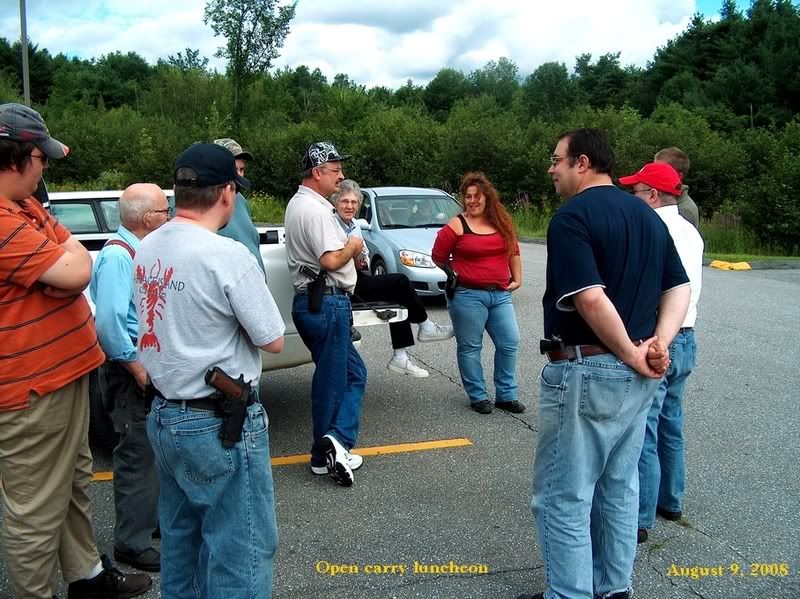 And a quick and broad view for those that don't know the laws of your state. Other things to keep in mind is preemption. Not every state has it.
[Edited 2010-03-03 21:58:57 by diamond]