Now that he's single, he can pull out his favorite metal albums from the 1980s and rock out without listening to the nagging by Tipper.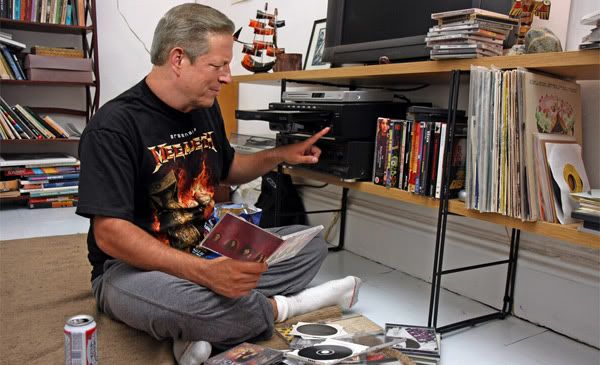 Found this Onion article and thought it was hilarious.
http://www.theonion.com/articles/rec...e-finally-able-to-listen-to,17824/
For those of us old enough to remember; back in the 1980s, Tipper Gore was calling for censorship and/or parental advisory labels on records, cassettes, compact disc as well as VHS and Betamax tapes of artist that used profanity and adult oriented material.
There was a huge outcry from the entertainment industry and prompted the band Styx to write a rock opera concept album; Kilroy Was Here warning us about government control over free speech.
Anyhow, 27 years later, Al Gore has shaken that albatross off his neck and can listen to the music he wants to.
Seen this label before?
This is a result of Tipper Gore's complaining about censorship.